I am in the process of getting new glasses. There are a couple of reasons for making the change. I definitely need a new prescription, and my current glasses aren't very comfortable. I'm not crazy about these glasses and am ready for something new. Once when my vision changed, I loved my glasses and didn't want to make a change. So, I kept the frames and ordered new lenses. It didn't take long for these cherished frames to look tired, and I regretted not updating both the prescription and the frames.
This issue marks a change for the Christian Leader. We've tweaked our content and refreshed the appearance for reasons similar to why someone gets new glasses. Our editorial perspective has changed and the "frame" of our magazine—the design—will benefit from an update as well. This redesign reflects several changes the magazine is undergoing due to six recommendations made in late 2021 by the CL Review Team.
A significant change to our editorial vision is that a six-member Editorial Committee is selecting feature department themes, identifying specific topics within that theme and selecting writers to address those topics. This issue is the first to reflect this committee's work.
Putting together this collection of essays on technology and the church showed us that to collectively make these decisions, these volunteers will be regularly meeting by Zoom and exchanging an abundance of emails. They will draw on their creativity and expand their familiarity with potential writers within our USMB constituency. We are still figuring out how best to make decisions as an editorial team and anticipate that meeting in-person in early 2023 will prepare us to work together more efficiently.
This redesign is also intended to help us better implement the purpose of the Christian Leader, as stated by the CL Review Team:
• Draw our churches together: connecting/informing/celebrating/telling stories/new
• Disciple our constituency within the Confession of Faith: inspiring people for action
• Direct our USMB family toward a unified vision: focusing on our three core commitments/mission
The Editorial Committee selected two new columns that we hope will connect and inform us as U.S. Mennonite Brethren and as members of a global church: the Church Spotlight column that we expect will help us appreciate the diversity of USMB congregations and Around the World, a column that will introduce us to national conferences that are part of the global Mennonite Brethren community.
Just as I might need to have the nose pads and temples adjusted as I break-in my new glasses, readers might need some time to become comfortable with these changes. And, the editors and designer might fine-tune these "glasses" by which we communicate the USMB vision and stories of local churches and our shared ministries. We hope you enjoy this new view.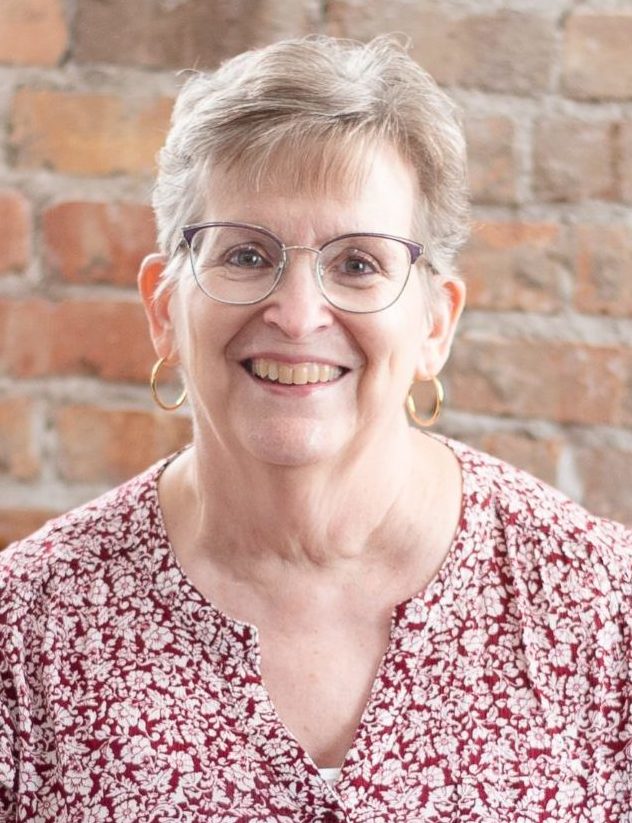 Connie Faber joined the magazine staff in 1994 and assumed the duties of editor in 2004. She has won awards from the Evangelical Press Association for her writing and editing. Faber is the co-author of Family Matters: Discovering the Mennonite Brethren. She and her husband, David, have two daughters, one son, one daughter-in-law, one son-in-law and one grandson. They are members of Ebenfeld MB Church in Hillsboro, Kansas.