Americans are settling into new routines following President Trump's announcement Monday, March 30, that the federal government's social distancing guidelines, set to expire that day, will stay in place through April 30. The president was considering reopening the country on April 12, Easter Sunday, but projections indicated the spread of the coronavirus would not be significantly contained at that time.
As the coronavirus continues to impact the United States, U.S. Mennonite Brethren ministries and inter-Mennonite agencies continue to offer resources and encouragement as the pandemic disrupts daily life around the globe.
USMB/District Conferences
USMB continues to offer webinars and live Zoom discussions intended to resource pastors as they adjust church activities to stay-at-home guidelines. Josh Shaw, pastor of Lighthouse Church, Denver, Colorado, is leading a live Zoom discussion Tuesday morning, April 7, covering six topics related to creating an authentic virtual  church culture. Register here.
USMB has cancelled the LEAD One on "Gospel Fluency" presented by Ben Connelly scheduled for April 25 in LaGrulla, Texas. It will be rescheduled.
USMB continues to update its COVID-19 resource list.
The Central District Conference and Pacific District Conference have cancelled their pastoral staff and spouse retreats.
MB Foundation
MB Foundation, the stewardship ministry serving U.S. Mennonite Brethren, has announced new services intended to provide financial relief to USMB churches and individuals.
In response to the difficult financial circumstances USMB churches are struggling through, MB Foundation has created the COVID-19 Church Relief Fund. This fund will be used to assist MB churches who need it the most and will be administered by the USMB national director and district ministers. Churches and individuals who have extra resources are invited to contribute to this fund.
The COVID-19 Church Relief Fund has been established through the generosity of a donor and a matched gift by MB Foundation together totaling $50,000. Contributors have the opportunity to double the donation impact by taking advantage of matching these funds dollar for dollar.
For more information, visit mbfoundation.com/COVID19ChurchReliefFund. Any funds not used in response to COVID-19 relief will be used for church planting.
MB Foundation has also initiated a quick and inexpensive online giving option for churches and ministries and is offering debt relief to all borrowers (churches, organizations and home loan borrowers) when income has been negatively impacted by COVID-19. The debt relief options are available for up to three months. The foundation has also waived early redemption penalties on Certificates for nonprofit customers.
Beginning March 30, MB Foundation staff are working remotely from their homes. Staff members can be reached by phone or email during normal office hours.
For a full listing of MB Foundation resources and services related to the coronavirus, including information about the CARES Act, visit their website www.mbfoundation.com/covid19/. You can also read MB Foundation president Jon Wiebe's open letter to the national MB family, published April 2, that encourages ongoing financial support of local churches and USMB ministries.
Mennonite World Conference
Mennonite World Conference is posting regular video updates from around the world to its YouTube channel. In the videos, MWC general secretary César García, a Mennonite Brethren church leader from Colombia, speaks with church leaders from around the world about how the coronavirus is impacting their churches and country.
Conversations with Don Morris, USMB national director, and Alexander Neufeld about his Mennonite Brethren congregation in Dresden, Germany, are among the posts.
Fresno Pacific University
Fresno Pacific University announced April 2 several changes that will go into effect Monday, April  6.
All classes—traditional, bachelor's degree completion, graduate and seminary—will remain online for the rest of the spring 2020 semester. Degree completion sessions two, three and four will continue online through July 5. The first session of graduate classes (May 11-June 19) will be online and leaders are working on a decision regarding classes for the second session (June 22-July 31) and traditional undergraduate summer sessions. The university first suspended all in-person instruction March 16, with instruction going fully online March 21.
All events scheduled to take place on any FPU campus through June 10 not already cancelled or postponed will not be held on the date scheduled.
In line with directives from the Fresno County Department of Public Health, FPU is limiting access to and from each of its five campuses to a single point. Employees presently working at home will continue to do so until May 15, with only essential employees at the campuses.
Some academic and social facilities on the main campus, including food service, will remain open on at least limited hours. Regional campus students will still be able to access WiFi at each regional campus during open hours beginning April 6.
For students in campus housing who wish to leave, FPU is extending its 10 percent room and board refund. Residence halls will remain open for students who wish to stay.
The latest information regarding FPU's response to the COVID-19 situation is on the university website at fresno.edu/covid-19.
Mennonite Disaster Service
Mennonite Disaster Service, which has closed down all current projects, has also suspended summer youth, family and other projects in the U.S. and Canada.
As for whether MDS will be able to start up again in fall, "only God knows," executive director Kevin King says. "We hope so, but nothing is certain."
In the U.S., MDS staff will continue to work at MDS offices in Lititz, Pennsylvania, as MDS  has a considerable amount of work backlogged from the busy winter season of operating 16 disaster-response locations, along with other needed long-term office projects. The situation for U.S. staff will be reviewed in mid-summer.
In Canada, three of the six staff will be laid off. They will receive government unemployment benefits, topped-up by MDS. The others, one full-time and two part-time staff, will continue until June, at which time the situation will be re-evaluated.
Mennonite Central Committee
Mennonite Central Committee is well positioned through its ongoing water, sanitation and hygiene (WASH), health and food programs to address the threats of COVID-19 for some of the world's most vulnerable people, including people displaced from their homes, says the global relief agency. Where possible, MCC is scaling up this work.
Many MCC partner organizations bolster health efforts by providing training about nutrition, hygiene and disease prevention; and by strengthening access to food and clean water. MCC also supports several hospitals and clinics that serve people already at risk.
"Much of the work that MCC does around the world with vulnerable populations is helpful in a pandemic like COVID-19," says Paul Shetler Fast, MCC's health coordinator.
For more on MCC's response visit mcc.org
Read more about MCC programs:  https://mcc.org/stories/mcc-programs-well-positioned-address-covid-19-threats
Read about four specific responses: https://mcc.org/stories/four-ways-mcc-responding-covid-19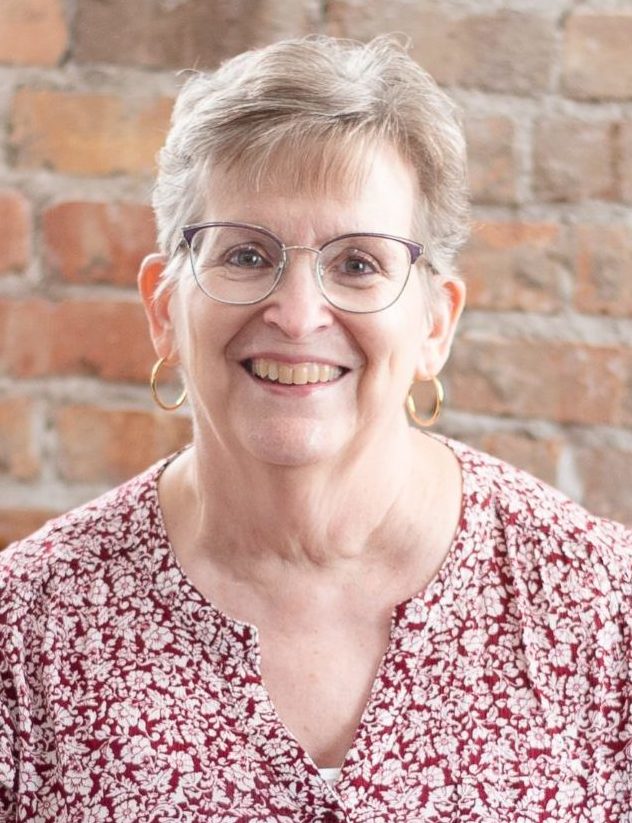 Connie Faber joined the magazine staff in 1994 and assumed the duties of editor in 2004. She has won awards from the Evangelical Press Association for her writing and editing. Faber is the co-author of Family Matters: Discovering the Mennonite Brethren. She and her husband, David, have two daughters, one son, one daughter-in-law, one son-in-law and two grandchildren. They are members of Ebenfeld MB Church in Hillsboro, Kansas.