For the past year, U.S. Mennonite Brethren pastors and church leaders have had the opportunity to explore the practices and beliefs of U.S. Mennonite Brethren and to learn from one another and seminary and ministry leaders thanks to free webinars hosted by the Fresno Pacific Biblical Seminary Center for Anabaptist Studies and the U. S. Conference (USMB).
The next webinar, "Spiritual But Not Religious: Reaching the Millennial Generation," is scheduled for Nov. 6, 2019, and will begin at 9 a.m., Pacific time. Webinar organizer Lynn Jost anticipates that presenters Forrest Jenan, pastor of Neighborhood Church in Visalia, California, and John Richardson, pastor of Prodigal Church in Fresno, California, will tell stories about their experiences reaching the spiritually "nones" and "dones."
Participants always have the opportunity for discussion says Jost, who is professor of Old Testament and director of the Center for Anabaptist Studies. "Participants can also engage each other through the 'chat' feature," he says.
Between 50 and 75 participants register for the webinars and between 35 and 50 people are online at the same time, Jost says. The FPU Center for Online Learning assists with the technology, which Jost says has worked "pretty well." The webinars use Zoom communication software that combines video conferencing, online meetings, chat and mobile collaboration.
After the webinar, USMB executive assistant Lori Taylor posts the presentation to the USMB website. When appropriate she provides a list of resources provided by presenters and a summary of the chat discussion.
Taylor also emails announcements about upcoming webinars and processes the sign-ups.
"I'm pleased to see the range of attendees," Jost says, "and I am grateful to Lori (Taylor) and Don (Morris, USMB national director,) for their help and support."
The idea of offering a free webinar series to USMB pastors was the result of encouragement by FPU President Joe Jones in late 2018 that the seminary looks for new ways to serve the denomination.
"We look for topics that serve Mennonite Brethren interests and I would love to know what people want to talk about," Jost says. "This is one other way to draw USMB together."
The first webinar was held Jan. 23, 2019, as a follow-up to the study conference on the Bible and women in pastoral ministry sponsored by the USMB Board of Faith and Life and held Jan. 14-16, 2019, in Phoenix, Ariz. That webinar featured seminary faculty members Tim Geddert and Valerie Rempel and was moderated by Tim Sullivan, U.S. Board of Faith and Life chair.
Subsequent webinar topics have been suggested to Jost by colleagues and people he's met as part of a listening tour in the Midwest and sparked by articles published in Christian Leader.
The second webinar topic was a two-part series that began with an exploration of what is an evangelical Anabaptist Christian followed by a discussion of what is attractive to Anabaptists about Neo-Reformed theology. Geddert and pastors Aaron Halvorsen, of Community Bible Church in Olathe, Kansas, and Dave Thiessen, of Mountain View Community Church in Clovis, California, were the presenters.
The third topic was "Exploring the Spiritual Life of the Pastor" facilitated by Multiply missiologist Bill Hogg. He was joined by Karen Huebert-Sanchez, a Multiply missionary to Thailand, for the first session that focused on the joy-filled life and by Dina Gonzalez-Pina, who serves with Mennonite Central Committee, for the second session on humility. The series ended after two installments due to changes in Multiply staffing.
"About Face: Honor-Shame Culture and Why it Matters for Ministry Locally and Globally" was the fourth topic and was led by Andy Owen, a missionary serving with Multiply in Thailand, and FPBS professor and former missionary Mark Baker, who is co-author of Ministering in Honor-Shame Cultures: Biblical Foundations and Practical Essentials. This topic drew participants from Japan, Thailand, Peru, France and Africa as well as the U.S.
The description of the upcoming webinar provided by Jost says: "Neighborhood Church in Visalia calls itself a 'Jesus church' and uses the neo-Anabaptist confession (Jesus is the center of our faith; church is the center of our life; reconciliation is the center of our work) as its theological statement. Their cars carry the insignia FOR, indicating that they are 'for Visalia.' About 2,000 people attend each weekend's worship."
Jost describes Prodigal Church in Fresno as a "church plant of Multiply and the Pacific District Conference. Several hundred gather weekly in a high school theater for worship and teaching. Their outreach among Millennials (those born between 1981 and 1996) has empowered their growth."
Jost goes on to say, "With about a quarter of the U.S. population and more than one-third of Millennials self-identifying as religious 'nones' and 'dones,' the ministries of these churches may offer some clues for reaching a new generation."
Topics Jost is considering for future topics include the authority of Scripture, which is the focus of the most recent Canadian Conference study conference, a discussion of implications of Muslim and Hindu conversions and Lent.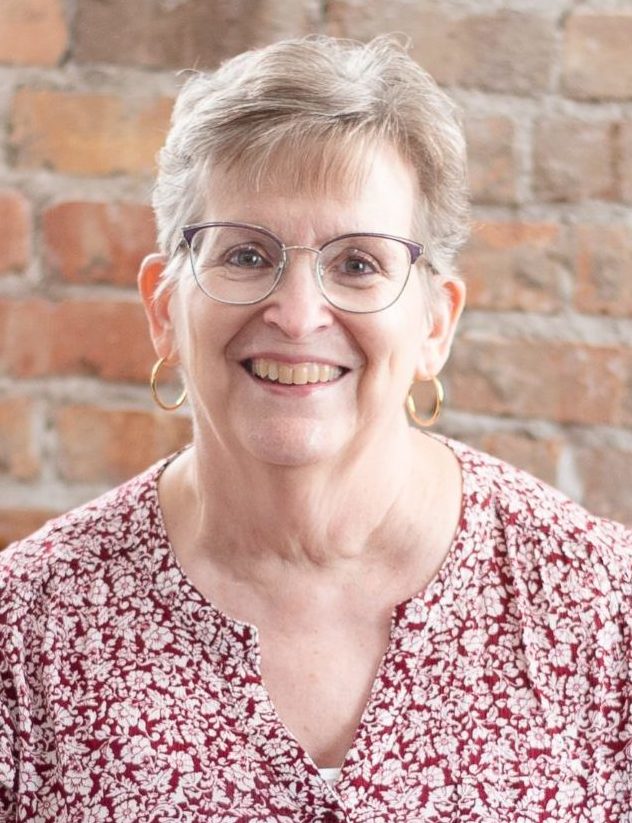 Connie Faber joined the magazine staff in 1994 and assumed the duties of editor in 2004. She has won awards from the Evangelical Press Association for her writing and editing. Faber is the co-author of Family Matters: Discovering the Mennonite Brethren. She and her husband, David, have two daughters, one son, one daughter-in-law, one son-in-law and two grandchildren. They are members of Ebenfeld MB Church in Hillsboro, Kansas.