USMB churches continue to adapt congregational life, worship and community outreach to meet the challenges of shutdowns due to COVID-19, the disease caused by the new coronavirus.
The first weekend following the release March 16, 2020, of new guidelines intended to slow the spread of the coronavirus found more pastors, church leaders and volunteers moving church activities online and looking for ways to continue to serve their congregations and communities with very little warning and time to plan for such significant changes. Many church staff are working remotely, depending on their local or state guidelines, which creates additional challenges.
The analogy offered by Josh Shaw, pastor of Lighthouse Church in Denver, Colorado, describes the feeling of many church staff members: "We are literally trying to build a plane as we are flying it."
Tom Byford, pastor of Parkview MB Church, Hillsboro, Kansas, writes on their church website, "The church is not on vacation. We are not taking a break."
This update on USMB church activities is based on social media posts, email updates and information shared during two webinars for pastors hosted by USMB and the Center for Anabaptist Studies at Fresno Pacific Biblical Seminary.
When worship is un-gathered
Most USMB churches that held worship services March 22 did so digitally. Church services were broadcast via livestream, Facebook Live, Zoom, YouTube and on church websites. Some churches were "live" on Sunday while in other cases the pastor and a small group of musicians taped the service Saturday and posted it Sunday.
Some churches added some extra or creative elements to their online gathering. Those who "attended" the Sunday service at Copper Hills Church in Peoria, Arizona, took a virtual trip from the videographer's home to the church building where they were greeted and directed to a seat in the sanctuary.
Several churches encouraged parishioners to post pictures to social media of their families participating in these remote ways of gathering. Copper Hills and Mountain View Church, Fresno, California, are two of the churches asking families to post photos of themselves worshipping during the online service using a unique hashtag.
Moving the morning worship gathering online was a new experience for many pastors and volunteers and not everything went as planned. In several cases there were glitches with audio and bugs to work out.
In a letter to his congregation, Coalt Robinson, pastor of Bethel MB Church, Yale, South Dakota, reflects on the challenges of technology and the importance of corporate worship. "The past couple weeks have given us some much-needed perspective on the importance of gathering together and how, no matter how well done the online version is, it is not a replacement for the gathering of the saints of God in the worship of our King."
Churches that are not providing online services are encouraging people to make use of services broadcast on TV or online. Many USMB churches with subscriptions to RightNow Media, an online video streaming service that provides churches with on-demand content that their members can access, are encouraging their congregants to make use of available teaching and worship videos.
Since not everyone is online, church staff are looking for ways to resource these members as well.
For congregants who do not have access to the internet, Hillsboro (Kansas) MB Church is providing sermons on DVD. For many years, New Life Community, formerly Dinuba  (California) MB Church, has been broadcasting the Sunday morning messages on the local AM radio station, a broadcast that is now much appreciated.
Some church staff are offering tutorials to help inexperienced individuals install and use various digital platforms.
Church offices are also sending hard copies of key announcements and updates via U.S. mail.
The other six days
Church life extends beyond Sunday worship services, and USMB pastors are looking for ways to resource and encourage families and individuals when midweek Bible study and children's activities, adult Bible studies and small groups are cancelled.
Pastors are posting devotionals, announcements or greetings—some humorous—online to encourage and update congregants. Some pastors have begun podcasts. Churches are posting worship videos as well as original music.
First MB Church, Wichita, Kansas, is using their newly updated church app to stay connected and provide resources.
Parkview MB Church, Hillsboro, Kansas, restarted a designated phone line with a recorded message that includes a brief devotional and prayer.
Pastors are using platforms such as Instagram, Facebook, YouTube and Zoom to provide opportunities for connecting. Youth pastors, for example, use these platforms to connect with teens and offer devotions and Bible studies.
Phones remain an important method of communication as pastors connect with parishioners via text or phone calls.
Some churches are providing age-specific worship and teaching videos and handouts for children.
Beginning this week, Neighborhood Church, Visalia, California, is providing weekly Drive-Thru Family Fun Packs. Parents can drive to the church during a designated hour each morning or early evening to pick up the packet. Connecting is the focus of the first week. Things included in this week's pack will be a card game, family devotional, postcards and stamps to send to friends, hiking ideas, sunscreen, trail mix and coloring pages.
North Fresno Church, Fresno, Calif., is using Google Classroom to provide activities and connection for children of the church.
Willow Avenue Mennonite Church in Clovis, California, is asking people to post photos of "life-giving things you're up to." 
Prayer remains a priority
Prayer continues to be an important part of church life. Pastors are frequently asking the congregation to email or text prayer requests. Prayer requests are often shared via emails or on social media platforms.
Lighthouse Church, Denver, is planning for a live-feed prayer meeting each Friday via Facebook. Greenhouse Community Church, Saratoga Springs, Utah, is asking people to set an alarm for 3:19 each day to pray for the ways people are being impacted by the coronavirus.
Axiom Church, Peoria, Arizona, has opened its sanctuary as a place for prayer and Scripture on slides rotate on the screen.
In addition to having their church building available for people to spend quiet time with God, leaders at Faith Bible Church in Omaha, Nebraska, are calling the congregation to a time of fasting and prayer March 22 and 29.
Families at Hesston (Kansas) MB Church are invited to go on a prayer drive using a guide provided by church staff. The guide briefly describes seven prayer categories and provides a Scripture to read along with a suggestion of where to drive in the city for each area of prayer. For example, when praying for families, the guide suggests driving by five homes and gives the address of nursing homes to drive past when praying for the elderly.
While pastors are offering to meet with congregants via Zoom and on social media platforms, pastors participating in the March 25 webinar concurred that these cannot take the place of face-to-face interaction, particularly when a parishioner is sick or dying.
"My prayer is that the Lord will touch them even when we can't," said Tim Thiessen, Birch Bay Bible Community Church, Blaine, Washington, during the webinar.
Serving congregants, community
Many pastors are reminding their congregations that the coronavirus crisis offers them the opportunity to "be" the church even when they can't be at church.
Faith Bible Church in Nebraska is designating all offerings given March 22 and 29 to the church's benevolence fund to be used for people in the congregation that experience extra financial hardship.
Leaders at North Park Community Church, a congregation in Eugene, Oregon, that Pastor Aaron Box describes as financially stable, have challenged members to donate any  government stimulus money they will receive to projects that serve the community.
Staff in several churches are working to provide supplies for people in the congregation that are quarantined or sheltering at home.
Kingwood Bible Church, Salem, Oregon, is forming an Assistance Team that will help people who cannot or should not go out but need items from stores or other assistance. The team is forming guidelines that they will follow to reduce the spread of the coronavirus.
Cross Timbers Church, Edmond, Oklahoma, has identified point people that will each check on eight or nine households within the church, offering a personal connection.
Axiom Church in Arizona has converted its church lobby into a food pantry. "Our lobby is open to take what you need, leave what you don't need! Let's take care of each other!" says its Facebook page. The Axiom staff has also asked for a quick candid video from each family saying hello to the rest of the church family as a way to see one another's faces.
Mountain View in Fresno is also hosting a food distribution on their church campus. Anyone in need of food is invited to come to the church Saturday morning.
Willow Avenue in Clovis has a weekly meal for the community and has converted that event to a "drive by grab and go" format.
Don't forget to give
While USMB congregations are not taking a break from ministry and outreach, pastoral staff are encouraging congregants to continue financially supporting the local church even when weekly offerings are not being collected.
For churches that did not already have an  online giving option, MB Foundation is providing a temporary Charity Advised Fund option for USMB congregations. Some churches have mailed members with self-addressed stamped envelopes to use to make their donation.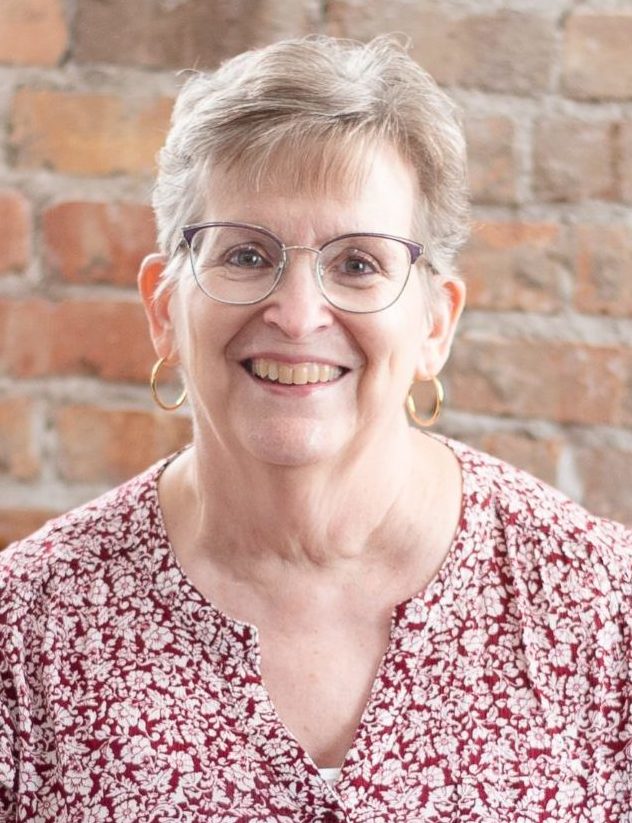 Connie Faber joined the magazine staff in 1994 and assumed the duties of editor in 2004. She has won awards from the Evangelical Press Association for her writing and editing. Faber is the co-author of Family Matters: Discovering the Mennonite Brethren. She and her husband, David, have two daughters, one son, one daughter-in-law, one son-in-law and one grandson. They are members of Ebenfeld MB Church in Hillsboro, Kansas.