Children who came with their parents to USMB Gathering 2022 were involved in activities planned by volunteers from Community Bible Church, Olathe, Kansas. Kris Gerbrandt led a team of 19 volunteers who cared for infants through children age 11. CBC mission and youth ministry leader Josh Lewis and three volunteers involved youth ages 12 through 17 in various activities.
Youth
When asked about the week with the older group, Lewis says, "I'm glad we had the change to host the youth. The youth made it easy and fun. They were a great group."
Lewis along with summer intern Matthew Dunn; Marilyn Friesen, youth sponsor with CBC's KICKS program; and volunteer Mark Frase, who is an experienced coach, hosted nine students.
During the week the group had morning devotions, enjoyed board, card and Jackbox TV games, dessert at a local restaurant, movies and time at Main Event, where they bowled, played laser tag and did the high ropes course (Gravity ropes) together. Lewis also organized "Minute to Win It" Olympics, which he reports the students enjoyed.
The students attended the Friday morning session featuring Hillary Morgan Ferrer and then reflected on her presentation.
"The students really seemed to enjoy Hillary Ferrer's presentation and several students said she was down to earth and understood the real difficulty youth are encountering in today's world," says Lewis, adding that the older students in particular found her presentation helpful.
When asked what he enjoyed about the week, Lewis says it was building relationships with the students, "I enjoyed the devotional time with the students where I got to hear youth their age express their hearts, opinions and reflection on Scripture, sing a song with them and pray," he says.

Children
Kris Gerbrandt and 19 CBC volunteers that included Jen Conrad, Mallory Dick, Maggie Halvorsen, Lori Lacina, Daveda Leppke and MJ Lewis were busy keeping 33 children busy during USMB Gathering 2022. Twenty-eight of the kids were preschool and elementary age while five were infant through age 3.
The volunteers transformed two spaces in the hotel into their childcare space. The smaller space was used for the nursery and Gerbrandt and crew brought in rocking chairs, an exer-saucer, ball pit, tunnels, a farm and dollhouse set and books.
Leaders for the preschool/elementary group organized the morning and Friday afternoon sessions around a railroad theme using the Rocky Railway VBS curriculum. The room was decorated with posters highlighting Bible stories, verses and main points. Organizers separated the room into areas for large/small group activities, crafts and free play. The staff brought in craft stamps, building sets, bubbles, sidewalk chalk, zoo animals, magnetic tiles, train set, board games and frisbees.
Thursday morning, the leaders and children walked to nearby Waterfall Park for their game time.
"We separated the kids into train groups, encouraging the older kids to help the younger kids, and they were so good with that," Gerbrandt says.
During evening sessions, the children enjoyed movies and free play.
"We would have movies playing in the background for whoever wanted to watch, but kids generally preferred to play and enjoy each other," Gerbrandt says. "They often spent a good portion of the time outside playing frisbee or other games and enjoying sidewalk chalk and bubbles.
When asked what the children enjoyed most, Gerbrandt says, "They seemed to enjoy just about everything we did…. Our trip to Waterfall Park was a lot of fun. I think the kids just enjoyed spending time with friends they already knew in addition to making new friends—lots of conversation and fun together, no matter what activity we were doing."
Gerbrandt says she enjoyed learning to know the children and working with the volunteers.
"They had lots of energy but were well behaved and had such diverse personalities," she says. "Each worker was so helpful in whatever role they played: planning, teaching, encouraging, crafting, leading actvities, organizing games, connecting with the kids and sometimes parents—making the most of our time—and I enjoyed working together with them."
Youth and childcare volunteers were able to attend some of the USMB Gathering 2022. "God also used some of the worship times to encourage me and remind me of his great provision for all we needed that week," Gerbrandt says. "He is faithful!"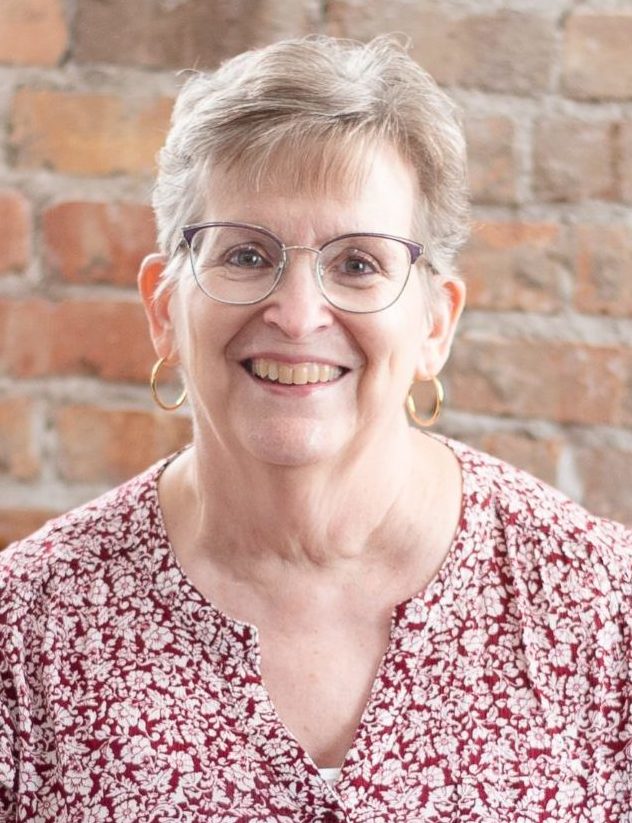 Connie Faber joined the magazine staff in 1994 and assumed the duties of editor in 2004. She has won awards from the Evangelical Press Association for her writing and editing. Faber is the co-author of Family Matters: Discovering the Mennonite Brethren. She and her husband, David, have two daughters, one son, one daughter-in-law, one son-in-law and one grandson. They are members of Ebenfeld MB Church in Hillsboro, Kansas.