Christians from the Democratic Republic of Congo (DRC), including those with roots in the Congolese Mennonite Brethren church, have been immigrating to the United States for roughly the past 15 years, forming congregations and reaching out to their neighbors and fellow immigrants.
About 20 of these Congolese congregations from 14 states have been exploring the possibility of joining the U.S. Conference of MB Churches (USMB). Last summer the USMB National Strategy Team hosted a summit that introduced Congolese leaders to USMB leaders and ministries. A Congolese Task Force was recently formed to develop strategies for integrating those congregations that want to become part of USMB into the denominational family.
As part of the ongoing discerning process, the task force is inviting pastors of these Congolese congregations to attend a half-day Congolese Diasporic Gathering July 23 and USMB Gathering 2020, the national convention to be held July 23-25. Both events will be held in Kansas City, Mo.
The task force is also working on developing ways for USMB congregations to partner with Congolese congregations for encouragement, prayer, coaching and support, says task force chair Rick Eshbaugh. Eshbaugh, who is the Central District Conference minister, says details about these church-to-church partnerships will be announced via C-Link (www.christianleadermag.com).
One aspect of the task force planning is for USMB churches to contribute toward the cost of Congolese pastors attending the Congolese Diasporic Gathering and USMB Gathering 2020.
"We are encouraging our USMB churches to be a sister church and provide airfare and lodging for one Congolese pastor to attend the gathering and convention," says Don Morris, USMB national director. "We think the cost of that will be about $750 per person."
Morris adds that USMB is covering the convention registration fee of $189 per person for up to 20 Congolese pastors; there is no cost for the Congolese Diasporic Gathering.
The Congolese Diasporic Gathering will include worship and teaching, information from USMB, including the membership process and a question and answer time. Organizers anticipate that Nzuzi Mukawa, a Congolese pastor, mission professor and Multiply team leader and church planter who is a USMB Gathering 2020 speaker, will serve as a resource speaker during the Thursday afternoon gathering.
"This will be a time for the Congolese pastors to meet other Congolese leaders from across the nation," says Eshbaugh, "and for them to interact with our national USMB family….We hope this diasporic gathering, the convention and these church-to-church partnerships can help to facilitate integration."
In addition to Eshbaugh and Morris, Congolese Task Force members are Terry Hunt, Eastern District Conference minister; Garry Prieb, a Multiply staff member who has lived in DR Congo; and Congolese leaders Claude Tambatamba and Henri Ngolo.
Tambatamba, of New Jerusalem Temple, a USMB congregation in Sioux Falls, SD,  is the liaison between USMB and a network of Congolese congregations in Arizona, Kansas, Missouri, South Dakota, Iowa, Wisconsin, Indiana, Michigan and Illinois. Ngolo, of Kettering, Ohio, is the liaison with a second network that includes congregations in North Carolina, Tennessee, Ohio, Kentucky and Maine, some with direct ties to MB congregations in DR Congo.
NC church provides gifts
The North Carolina District Conference has renamed itself the Eastern District Conference (EDC) in anticipation of welcoming some of these Congolese churches into the district. District minister Hunt, who is also pastor of The Life Center in Lenoir, N.C., has formed a relationship with Pastor Alexis Mutabazi and his congregation, His Grace Christian Life Church International of Nashville, Tenn.
Mutabazi traveled to Lenoir to attend the EDC convention in September, and the next month Hunt and his wife, Kathy, travelled to Nashville to spend a Saturday evening and Sunday with Mutabazi's congregation.
"After the Saturday evening service, we wanted to get to know more about each person and how they came to America," Hunt says. "Their stories were so compelling and filled with a deep desire to serve Christ in a land free of war and sickness. Our hearts broke in hearing these stories and then rejoiced with them in knowing that they are now in America."
As thankful as the Congolese are to be in the U.S., adjusting to life in a new country is  not easy, Hunt says. "Each of these families still need people who are willing to walk alongside of them to help them navigate this land of opportunities."
As the Hunts made the six-hour drive home to Lenoir, they were "moved by the Holy Spirit to show the love of Jesus and seek out ways to bless our brothers and sisters."
As a result, EDC congregations provided Christmas gifts for the Nashville church. Hunt asked for the name, gender and age of all children and adults at His Grace church so that everyone in the church would receive a gift. The names were attached to two Christmas trees—one for children and the other for adults—that were set up at The Life Center.
"The names on the trees were all gone in a matter of days, and the gift-wrapped presents began to roll in, one by one," says Hunt. "Most people purchased more than one gift. Each gift was tagged with the name of the recipient, and no one put on who it was from."
In addition to the gifts, the Hunts collected household items for each family and a local grocery store donated a box of nonperishable foods. The couple delivered the gifts and supplies Dec. 20, 2019.
"To see the outpouring of love from one church family to another reminds me of the early believers in the book of Acts 4:32, 'Now the multitude of those who believed were of one heart and one soul;  neither did anyone say that any of the things he possessed was his own, but they had all things in common,'" (NKJV) says Hunt.
—with files from Terry Hunt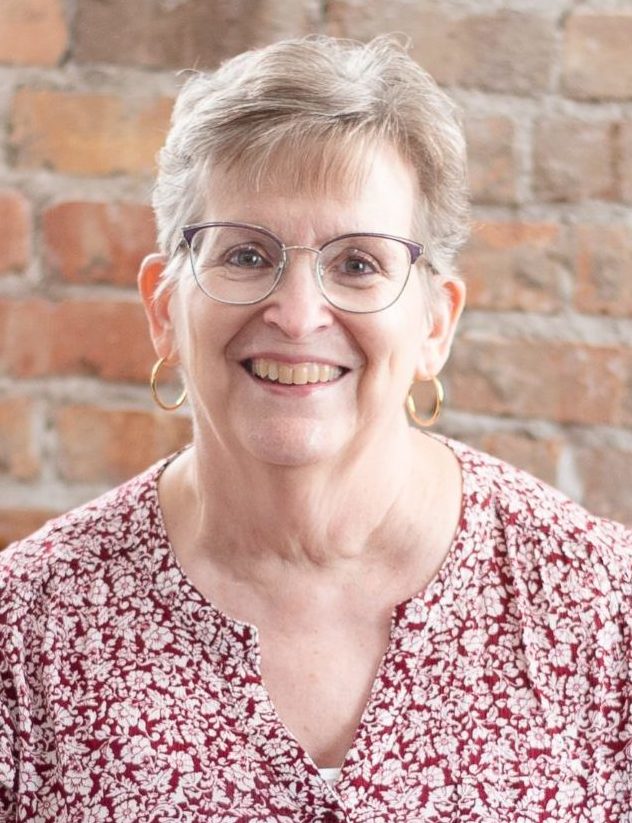 Connie Faber joined the magazine staff in 1994 and assumed the duties of editor in 2004. She has won awards from the Evangelical Press Association for her writing and editing. Faber is the co-author of Family Matters: Discovering the Mennonite Brethren. She and her husband, David, have two daughters, one son, one daughter-in-law, one son-in-law and two grandchildren. They are members of Ebenfeld MB Church in Hillsboro, Kansas.