This week's news updates related to the coronavirus includes a report from MB Foundation about how U.S. Mennonite Brethren churches are faring in the pandemic and updates from both Fresno Pacific University and Tabor College on their plans for the start of the 2020-21 academic year.
Two other stories come from Mennonite World Conference regarding their relief fund and plans for the 2021 Assembly in Indonesia.
As of July 27, more than 4,273,400 people in the United States have been infected with the coronavirus and at least 147,000 have died, according to a New York Times database. Case numbers are surging throughout most of the United States, including in many states that were among the first to reopen. Still, coronavirus deaths remain well below their peak levels. And as some places reimpose restrictions, others continue to reopen their economies.
 MB Foundation survey shows impact of COVID-19 on churches
MB Foundation has released the results of a survey of Mennonite Brethren churches on the impact of the coronavirus crisis. The survey measured the impact in the key areas of finance, staffing and worship services.
Key takeaways from the survey results are:
Finances
65 percent report having cash reserves of 3 months or more prior to the crisis. Only 12 percent had no reserves going into the pandemic.
Over half of churches surveyed (55 percent) reported no change or improved giving during the crisis. Forty-five  percent indicate a decline in giving with 18 percent reporting a decline of over percent.
55 percent of U.S. MB churches report offering online giving prior to the COVID-19 crisis. Seventy-six percent will provide online giving options going forward.
Staffing
90 percent of churches have made no changes to ministry or support staff compensation by furlough, layoff and/or reduced staff compensation.
Weekend Service Engagement
Prior to the crisis 42 percent of MB churches did not have online service options, today 88 percent are offering services online.
As of the survey date, 75 percent of U.S. MB churches are starting to meet together for in person worship.
In response to the survey question about the greatest challenge facing church and staff, only 5 out of 66 related to finances. Other responders expressed concern over broader issues such as health, unity, restarting ministry, despair, and overcoming political and racial tensions.
The survey was sent to 216 churches on June 19, 2020. Sixty-seven responses were received prior to the closing of the survey on June 30, 2020. Of those responding, 15 have loans through MB Foundation.
To read a full report visit www.mbfoundation.com/covid19.
Tabor College announces reopening plan
Tabor College announced its reopening plan for the 2020-2021 academic year July 23 with the commitment to provide a safe and reasonable learning environment for students and employees.
The college has entered into a partnership with the Marion County Health Department, Hillsboro Community Hospital and Vivature to create a CLIA-approved laboratory in the former Welcome Center on campus for administering rapid antigen testing. Having a rapid-results-testing laboratory on campus will provide Tabor additional levels of safety by enabling a quick response to positive tests.
Tabor will use a color-coded approach to determine how the college community will live life together throughout the year. Levels designated as Green (low risk), Yellow (moderate risk), Orange (high risk) and Red (close campus) will be determined by active cases and quarantine and isolation demands. Associated with each level are specific precautions, procedures and safety measures. Details can be found at www.tabor.edu/openandready
Each of the functional areas of the college has detailed tactical strategies that will serve to implement the overall institutional plan.
The college has renovated the old Hillsboro hospital for isolation purposes. Working together with the City of Hillsboro and the Mennonite Disaster Service, the facility will provide a home for up to 18 students to isolate.
"The COVID pandemic has altered life as we know it in ways that we never imagined. Living together in community to fulfill our mission will bring new challenges and levels of commitment and sacrifice," President Jules Glanzer says. "Valuing, respecting, honoring and helping each other will be required as we enter into the 2020-21 academic year."
FPU to continue online instruction for fall semester
Fresno Pacific University announced July 24, 2020 that it will continue online instruction for the Fall 2020 semester.
After the COVID-19 pandemic closed colleges and universities across the country in March 2020, FPU began providing virtual instruction while carefully monitoring the situation with the goal to welcome students, faculty and staff back to its campuses in Merced, North Fresno, Southeast Fresno (including the Fresno Pacific Biblical Seminary), Visalia and Bakersfield.
The university spent the summer working to ready all campuses for face-to-face learning with a priority on safety and a commitment to compliance with local, state and federal guidance. Millions of dollars, including federal CARES funds, and weeks of staff time were committed to the effort.
"As we all witnessed, post-July 4 the state, country and world changed," FPU President Joseph Jones, Ph.D., says. "It is it is our understanding that higher education institutions in California will not be allowed to move beyond a virtual modality until the state moves into Stage 3 of recovery. The latest direction from Governor Gavin Newsom makes clear that FPU, along with all other private colleges and universities and public school districts, needs to continue classes online for the fall semester," Jones says.
All counties in which the university operates are on the state monitoring list as COVID-19 cases continue to rise in the region.
Achievements over the summer will stand FPU in good stead whenever campuses may be safely reopened. The university is currently working through a $2M plan to improve the online experience and to ensure safety. Spaces in classrooms, residences and other areas have been modified for social distancing; classrooms have been equipped with cameras and other equipment for hybrid instruction; plexiglass shields and signage have been installed throughout the five campuses; cleaning services have been increased and personal protection equipment, such as masks and hand sanitizer, is on hand.
"In everything we have done and continue to do, we follow the directives of the State of California and the City of Fresno and the advice of the Fresno County Department of Public Health and the Centers for Disease Control and Prevention," Jones says.
As the university moves forward, leaders affirm a commitment to find new ways to provide challenging academics, deepen the integration of faith and learning and foster relationships between faculty and students, all the while strengthening a supportive learning environment and encouraging a Christ-centered focus in our work and relationships.
Many questions remain regarding fall logistics, and administrators are adjusting decisions in light of the latest information and will provide answers to students, faculty and staff in the coming weeks via email, the COVID-19 website (fresno.edu/coronavirus-covid-19-news-and-information) and other means. Classes will meet during the regular academic schedule for each student population. Limited student housing will continue to be available for those with significant need. For student-athletes and coaches, the Pacific West Conference has announced fall sports will be postponed to after January 1, 2021, and winter athletic schedules will be considered in October.
"Many in our community are disappointed not to be returning to campus this fall, while for others it may better fit their present life circumstances," Jones says. "We are grateful for everyone's patience, understanding and prayers. As a faith community we will continue to place our trust in the one who has called us to be light in the Central Valley."
MWC global COVID-19 response helps churches
Mennonite World Conference's COVID-19 inter-agency task force has approved 21 relief proposals.
Food and sanitation materials are part of all the proposals from Anabaptist member churches of Mennonite World Conference in Africa, Asia and Latin America. With the COVID-19 fund's assistance, local congregations in more than a dozen countries will bring relief to thousands of church members and their neighbors.
"In most cases, church members have established relationships with their most vulnerable neighbors," says Henk Stenvers, secretary of the Deacons Commission. "Giving out food and supplies builds on those connections and underscores the message of the love of Jesus through help in time of need and scarcity."
Read more: https://mwc-cmm.org/deacons-commission/stories/covid-19-global-response-fund-helps-churches
Will there be another MWC assembly miracle?
Did you know that a pandemic has preceded three consecutive Mennonite World Conference Assemblies in the Global South?
For Zimbabwe in 2003, it was SARS (Severe Acute Respiratory Syndrome). For Paraguay in 2009, it was H1N1 (also known as Swine Flu).
And now, planners for Assembly next year in Indonesia are facing an even more severe pandemic, COVID-19.
In all three events, an epidemic loomed in the background. Read more on the MWC website: https://mwc-cmm.org/assembly/stories/will-there-be-another-assembly-miracle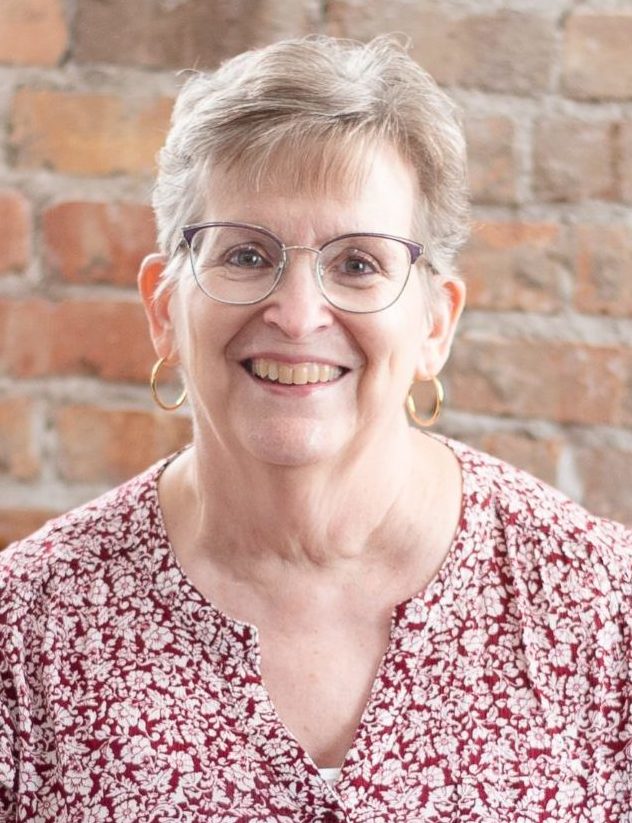 Connie Faber joined the magazine staff in 1994 and assumed the duties of editor in 2004. She has won awards from the Evangelical Press Association for her writing and editing. Faber is the co-author of Family Matters: Discovering the Mennonite Brethren. She and her husband, David, have two daughters, one son, one daughter-in-law, one son-in-law and one grandson. They are members of Ebenfeld MB Church in Hillsboro, Kansas.