This summary was updated June 2 to include additional news from Fresno Pacific University. 
The coronavirus has prompted USMB leaders to cancel Gathering 2020, scheduled for late July in the greater Kansas City area. Other news for the week includes an update from Fresno Pacific University and a story from Indonesia of how one Mennonite church is caring for local hospital workers.
By May 27, 2020, less than four months after the first coronavirus-related death was reported in California on Feb. 6, the coronavirus had killed 100,000 Americans. That's almost twice the number of Americans lost during the entire Vietnam War.
As of June 1, 1,734,040 confirmed cases and 102,640 deaths have been reported in the U.S. Worldwide, confirmed cases overtime stand at 6,057,853 and 371,166 have been reported.
USMB cancels Gathering 2020
Due to the realities and restrictions in place because of the coronavirus, the U.S. Conference of Mennonite Brethren Churches (USMB) has canceled USMB Gathering 2020, its biennial National Pastor's Conference and National Convention. USMB Gathering 2020 was scheduled for July 21-25, 2020, at Stoney Creek Hotel and Conference Center in Independence, Missouri.
"When we gather, we love to mingle, hug, shake hands, laugh, sing and worship," says Don Morris, USMB national director. "All of that would be compromised in some way."
Other factors that went into the decision were concerns about participants unknowingly passing on the coronavirus, the unease those who would be flying to the event may feel and the financial challenges several churches are facing.
Read the full USMB press release.
---
Diplomas headed to record class at Fresno Pacific University
No pandemic will keep diplomas from going out as usual to a record 875 Fresno Pacific University May 2020 graduates.
COVID-19 caused the university to combine the planned May 9 commencement ceremony with the annual December graduation, still planned for Valdez Hall at the Fresno Convention Center in downtown Fresno, California. But the Registrar's Office is mailing the diplomas over the summer. In all, there are 424 graduates of bachelor's degree completion programs, 268 graduates of master's degree programs (including 32 from Fresno Pacific Biblical Seminary) and 183 graduates of traditional undergraduate programs.
A complete list of academic honors is available at fresno.edu/students/registrars-office/graduation/final-steps/honors-and-awards-spring-2020
Though graduates, faculty and administrators could not share the day face to face, several university leaders made a celebratory video: fresno.edu/students/registrars-office/graduation/final-steps
---
FPU balancing access, safety in planning for fall 2020
As Fresno Pacific University plans its fall opening for the 2020-2021 academic year, leaders are striving to provide the most personalized education experience possible while continuing to make safety the highest priority.
The university is committed to serving their students this fall with confidence, says FPU President Joseph Jones in a May 21 press release. "We would love to see everyone back on our campuses and in classes this fall, and are planning towards that end, but may have to develop a hybrid model of virtual and in-person classes. We realize universities, like other public places, are likely to look very different than they did last fall," he says.
Read more about FPU's response: https://news.fresno.edu/article/05/21/2020/fresno-pacific-university-balancing-access-and-safety-planning-fall-2020
---
Indonesian Mennonites supporting medical workers during coronavirus
As the world deals with the COVID-19 pandemic, the Mennonite community in Kudus, Central Java, Indonesia, is working with the local government to mitigate the risk and manage the spread of COVID-19 cases in Kudus, a city of more than 800,000 residents.
Mardi Rahayu Hospital, built in 1969 by members of a Mennonite church, Gereja Kristen Muria Indonesia (GKMI) Kudus, has been treating COVID-19 cases since March 20, 2020.
The fact that patients come to the hospital unaware they have COVID-19, or even lying about symptoms and contact history, is taking a toll on its staff.
All hospital staff (1,400) are currently taking rapid tests for SARS CoV2 antibodies. As of May 3, 13 Mardi Rahayu Hospital staff have been confirmed to have COVID-19.
Those who return reactive results are quarantined at two local hotels until they receive their swab test results. One of the hotels is managed by Tris Suyitno from GKMI Kudus.
Read more about Suyitno's decision to open his family's hotel to hospital staff. https://mwc-cmm.org/stories/mennonite-community-centre-covid-19-response-kudus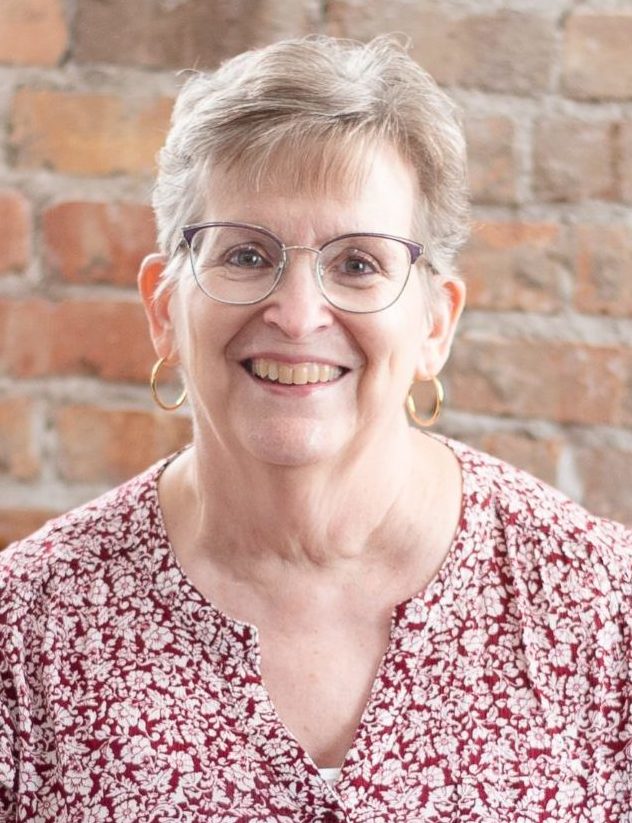 Connie Faber joined the magazine staff in 1994 and assumed the duties of editor in 2004. She has won awards from the Evangelical Press Association for her writing and editing. Faber is the co-author of Family Matters: Discovering the Mennonite Brethren. She and her husband, David, have two daughters, one son, one daughter-in-law, one son-in-law and one grandson. They are members of Ebenfeld MB Church in Hillsboro, Kansas.