The two Mennonite Brethren colleges—Fresno Pacific University in Fresno, California, and Tabor College in Hillsboro, Kansas—continue to adjust campus activities and events due to COVID-19. For those interested in a Barna Group survey on how congregations have adapted to the coronavirus, Everence provides a summary.
COVID-19 case numbers are spiking across most of the United States, leading to dire warnings about full hospitals, exhausted health care workers and potential lockdowns. Deaths, though still well below their peak spring levels, averaged more than 1,000 per day in mid November.
At least 796 new coronavirus deaths and 166,226 new cases were reported in the U.S. on Nov. 16. Over the past week, there has been an average of 155,442 cases per day, an increase of 82 percent from the average two weeks earlier.
As of Tuesday afternoon, more than 11,351,500 people in the U.S. have been infected with the coronavirus and at least 247,600 have died, according to a New York Times database.
There is some good news. This month drugmakers Pfizer and Moderna announced that their COVID-19 vaccine candidates were shown to be more than 90 percent and about 95 percent effective, respectively, in trials.
---
FPU's "A Festival of Lessons and Carols"
goes virtual 
An old favorite goes virtual as Fresno Pacific University presents "God So Loved the World—A Festival of Lessons and Carols," the annual program of Scripture passages and seasonal carols woven together to celebrate the birth of Jesus Christ. Due to COVID-19, people will be able to enjoy this year's event free in the comfort of their own homes.
The presentation will be available for viewing November 27 through December 27, 2020, and feature eight FPU music ensembles performing a wide range of historic and contemporary music, from traditional Christmas carols to a newly commissioned choral work by Walter Saul, emeritus music professor at FPU. Ten FPU faculty are involved in the virtual event. Register for free tickets at lessonsandcarols2020.eventbrite.com
---
Campus visits return to FPU
Campus visits—often a make-or-break step in college and university selection—are back at Fresno Pacific University.
All meetings take place outdoors and participants wear masks and practice social distancing. For student-athletes, coaches may opt to join a tour or meet with prospects outside in Alumni Plaza (The Forest) and may also extend the tour route to include outdoor athletics facilities such as the tennis courts and baseball, soccer and track fields.
Prospective students who take a campus tour receive a $40 application fee waiver and some FPU swag.
Many protocols are in place to promote safety during this time of COVID-19. Tours are being scheduled Monday-Friday. One tour takes place at a time with individual family groups of no more than five people. Each tour must be scheduled at least 48 hours in advance—walk-ins are not accepted. All tours are free. Find more information at experiencefpu.com/visit-campus
Online tours and virtual meetings and events are also available for those who are not comfortable coming to campus.
---
Tabor announces revised spring semester plans
Tabor College announced earlier this month that schedule adjustments have been made to reduce risk for the college community.
Interterm classes will begin Thursday, Jan. 7, 2021, with spring semester classes to start Tuesday, Feb. 2, 2021. Courses will be offered in both hybrid and in-person to meet the needs of faculty and students. Larger classroom spaces have been configured for physical distancing and in-person instruction. Hybrid classes will continue to be offered for students in isolation or quarantine.
Spring break is canceled for 2021. In its place, Tabor will use select "Cabin Fever" days during the semester to give faculty and staff a break from the normal routine to catch up and be refreshed. Additionally, commencement will move up one week on the calendar and be held May 15.
When faculty, staff and students return following Christmas break, Tabor plans to test everyone for COVID-19 before they engage on campus. Read more. 
---
Barna and Lake report on financial and spiritual impact of COVID-19
Barna Group conducted online surveys among Protestant senior pastors between March 20 and Sept. 28, 2020. Most notable in the findings was that church leaders should remain adaptable in lean times. While many churches are surviving financially, the pandemic is throwing off leaders' plans for the future.
"In a normal year," says David Kinnaman, Barna president, "people think about planning for 2021 around September or earlier. Now however, pastors tend to be pushing that back to November or later." In fact, 14 percent of pastors say they're not even sure when they're going to plan.
Some of Barna's same projections were brought forward in a recent Lake Institute on Faith and Giving survey, published in September. In that study, 555 congregations responded, representing significant diversity across the variety of religious traditions in the U.S.
Everence provides a summary of the two studies on their website. Read the summary here: https://www.everence.com/everence-articles/congregational-articles/pastor-resources/2020-a-year-of-disruption-in-the-church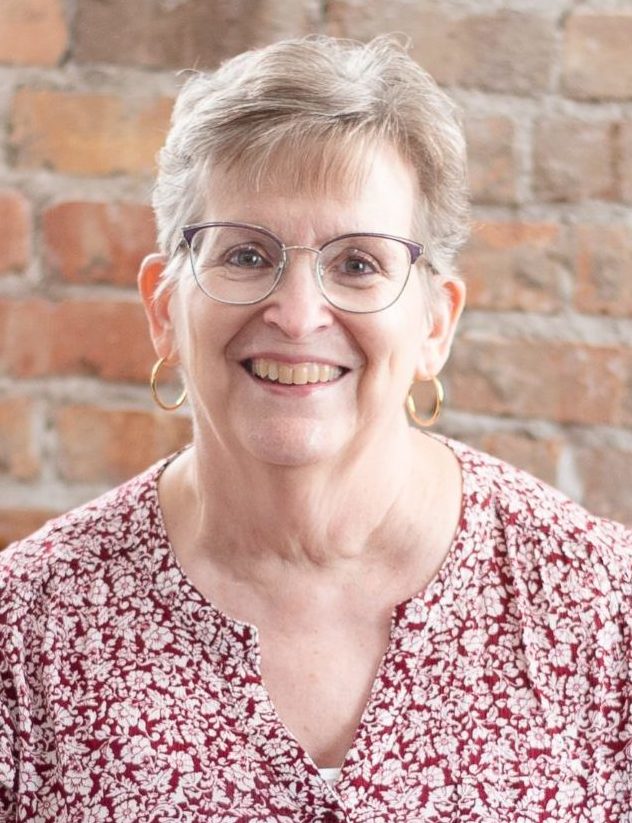 Connie Faber joined the magazine staff in 1994 and assumed the duties of editor in 2004. She has won awards from the Evangelical Press Association for her writing and editing. Faber is the co-author of Family Matters: Discovering the Mennonite Brethren. She and her husband, David, have two daughters, one son, one daughter-in-law, one son-in-law and two grandchildren. They are members of Ebenfeld MB Church in Hillsboro, Kansas.