This month's COVID-19 update offers news from U.S. Mennonite Brethren colleges and Mennonite World Conference.
While coronavirus-related news from USMB ministries and inter-Mennonite agencies has significantly dropped off in the past month, the pandemic continues to impact daily life in the U.S. and in many countries around the globe.
At least 1,009 new coronavirus deaths and 59,713 new cases were reported in the U.S. on Oct. 14. Over the past week, there have been an average of 53,120 cases per day, an increase of 23 percent from the average two weeks earlier.
Deaths, though still well below their peak spring levels, averaged around 700 per day in October, far more than were reported in early July.
As of Oct. 14, more than 8,004,000 people in the U.S. have been infected with the coronavirus and at least 217,300 have died, according to a New York Times database.
Tabor College holds graduation ceremony
Tabor College held a graduation ceremony Oct. 11 for spring 2020 graduates. The May graduation was postponed until the October homecoming weekend due to the coronavirus. While the graduation was held outdoors at Joel H. Wiens Stadium, the public was not invited because of limited seating due to COVID-19. Stephen Wilkins, a 1977 Tabor College graduate, gave the commencement address.  A box lunch was served to graduates and their guests following the ceremony, which was live streamed.
As of Sept. 28, Tabor College reported no students in isolation due to positive tests for COVID-19 or in quarantine due to exposure.
"While Tabor had some positive cases a few weeks ago, we're grateful that through the diligent efforts of our staff, faculty and students, we have reached this point of no isolations or quarantines," Emir Ruiz Esparza, dean of student life, learning and formation, was quoted as saying in the Sept. 28 press release. "The college continues to work closely with the Marion County Department of Health and the Hillsboro Community Hospital, and they have been a tremendous resource to help us mitigate the spread."
To read more visit the Tabor College website.
FPU begins academic year with virtual convocation
A new format accomplished a traditional goal as Fresno Pacific University welcomed the start of the 2020-2021 academic year with a virtual Convocation.
Rather than gathering with pomp, circumstance and music in the Special Events Center on the main campus, the October 7 ceremony was broadcast live from the BC Lounge. Still, the three speakers—President Joseph Jones, Gayle Copeland, provost and senior vice president for academic affairs, and Valerie Rempel, vice president and dean of Fresno Pacific Biblical seminary—wore their academic regalia and spoke from behind a podium decorated with the FPU seal.
Read more on the FPU website.
Anabaptist health network responds to COVID-19
"We are bound together as a community not only through this global pandemic, but through our faith," says Rick Stiffney, steering committee member of the Global Anabaptist Health Network. The Global Anabaptist Health Network held its first webinar Sept. 16, 2020, attended by two dozen Anabaptist-related health professionals from Asia, Africa, North America and the Caribbean.
Visit the Mennonite World Conference website to read stories from health professionals around the globe: https://mwc-cmm.org/stories/go-community
Anabaptists are fearless, prudent
The 12 MWC regional representatives gather online every quarter to reflect on the struggles and joys of the Anabaptist churches in their regions. In their latest gathering, they shared the burdens and creative resilience they see in churches in response to COVID-19. Read the full report.
Reedley school defies court order
It appears that the battle fought by one Mennonite Brethren-related K to 12 school in California to open and remain open during the coronavirus pandemic may have come to an end.
Now that Fresno County has moved from the purple Tier 1 to the less restrictive red Tier 2 and schools in the county could reopen as soon as Oct. 13, attorneys for Immanuel Schools, a private Christian school in Reedley, California, sponsored by Mennonite Brethren churches in the San Joaquin Valley, say the school is no longer in violation of a court order that the school discontinue on-campus instruction.
Immanuel Schools had been in violation of a California health order since it opened Aug. 13 for in-person instruction as well as a Sept. 17 court order that it shut down. Local news media has covered the ongoing court battle between the private Christian school and the county and state. The school has argued that parents and not a state edict should determine if students are taught at home or in-person and that it has achieved herd immunity.
To read local coverage of the lawsuit, visit the Fresno Bee or San Joaquin Valley Sun websites.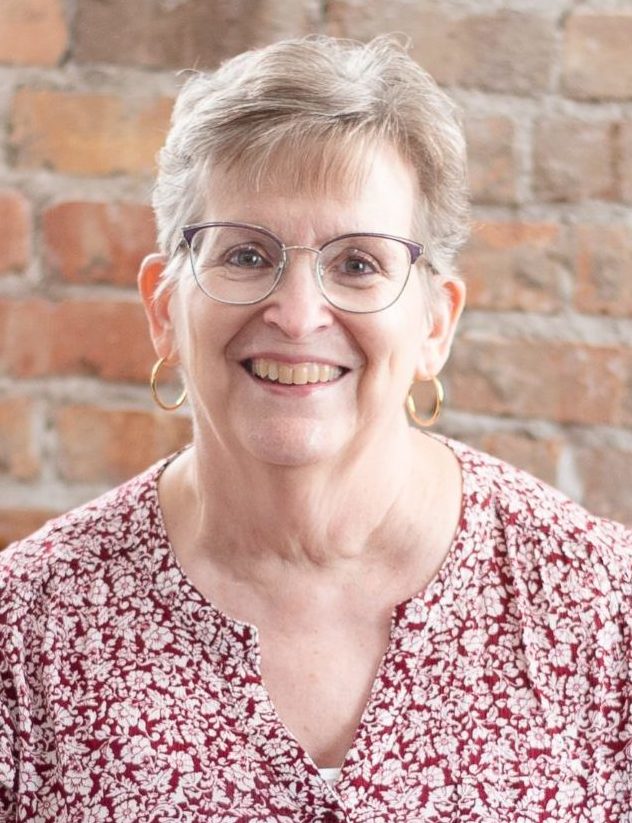 Connie Faber joined the magazine staff in 1994 and assumed the duties of editor in 2004. She has won awards from the Evangelical Press Association for her writing and editing. Faber is the co-author of Family Matters: Discovering the Mennonite Brethren. She and her husband, David, have two daughters, one son, one daughter-in-law, one son-in-law and one grandson. They are members of Ebenfeld MB Church in Hillsboro, Kansas.