This round-up of COVID-19-related news in the Mennonite Brethren and broader Mennonite community includes an update on the MB Foundation COVID-19 Church Relief Fund as well as Mennonite World Conference's fund. You can also read what various Mennonite leaders, including USMB's Don Morris, have to say about COVID-19 vaccines.
While we have reason to be optimistic now that numbers of new COVID-19 cases, hospitalizations and deaths have recently begun to slow and more than 1 million vaccine doses are going into American arms every day, the enormity of the number of Americans who have died is hard to imagine. A year ago, COVID-19 had killed just a handful of people in the U.S. Now the pandemic's official death toll equals the size of a major city, more than the population of Kansas City, Mo., and nearly as many as Atlanta or Sacramento. This weekend, The Washington Post, published an article offering three ways to visualize the death toll of the coronavirus in the U.S.
---
MB Foundation grants support churches during pandemic
As of February 17, 2021, $299,228 have been disbursed from the MB Foundation COVID-19 Church Relief Fund to congregations. Donations to the fund total $526,748.
One of those congregations is Christ Community Church of Sioux Falls, S.D. In an essay published in the March/April issue of Christian Leader, Pastor Jeff Turner tells how their grant has enhanced their online services. Turner's essay will be posted online March 1, 2021.
MB Foundation created the COVID-19 Church Relief Fund to assist Mennonite Brethren churches (including churches in process of joining) who are facing financial crisis due to the pandemic. USMB national director Don Morris and the five district ministers administer the fund.
To learn more about MB Foundation's response to COVID-19, visit their website. https://mbfoundation.com/covid19/
---
Church leaders open but cautious about promoting COVID-19 vaccines
 Should Mennonite denominational leaders promote COVID-19 vaccines during this public health emergency?
That question arose in December when Francis Collins, head of the National Institutes of Health, who talks openly about his Christian faith's compatibility with science, encouraged U.S. church leaders to promote the COVID-19 vaccines to their members. A similar message was delivered in Canada by Theresa Tam, that country's Chief Public Health Officer.
Anabaptist World, an independent journalistic ministry serving the global Anabaptist movement, reports that interviews with Mennonite leaders indicate both openness and caution to the idea of promoting vaccines.
Don Morris, national director of the U.S. Conference of Mennonite Brethren Churches, doesn't plan to "either intentionally encourage or discourage people about getting the vaccine."
Morris, who got the vaccine in January, believes it is a decision people have to make on their own.
If asked, however, he will "indicate that I believe there is no moral or theological reason not to get it," he said.
Elton DaSilva, national director of the Canadian Conference of Mennonite Brethren Churches, plans to get the vaccine "at the first available opportunity and recommend others to do so as well."
To read the full story that includes comments from a variety of Mennonite denominational leaders, visit the Anabaptist World website.
---
MWC continues pastoral response to COVID-19
In the early days of the COVID-19 pandemic, stories poured in from Mennonite World Conference member churches about job loss and hunger in their congregations and communities due to shutdowns. MWC began collecting funds to respond to pandemic-related needs within and through the household of faith.
A year into the pandemic, MWC is blessing and affirming Mennonite-Anabaptist mission and service agencies, including Multiply, as they continue their efforts to respond to the pandemic in partnership with Anabaptist churches around the world.
"We recognize the expertise and infrastructure our agencies have to be effective in long-term response to the pandemic," says César García, MWC general secretary.
At the beginning of the pandemic, Anabaptist mission and service agencies were dealing with their own crises of relocating international service workers and closing or adapting programs to new conditions, while also providing needed support to Anabaptist churches in the global South struck hard by COVID-19 and its economic fallout.
MWC gathered a task force to bring Mennonite agencies together to share information and expertise in response to the pandemic. The task force oversaw MWC's effort to accompany Anabaptist churches globally in ensuring that pressing humanitarian needs related to the pandemic were met. This task force considered proposals for grants of up to $10,000 for COVID-19 response – mainly for emergency food, hygiene and education resources.
Cooperation between partners through the COVID-19 response was evident not only in the task force, bringing together agencies in conversation, but also between national churches applying with proposals.
"In this second phase, we will continue walking together, supporting each other in prayer and sharing information," says César García, MWC general secretary. "We are one family: we invite supporters to continue giving through these mission and service agencies."
MWC will continue to convene mission and service agency representatives to share information about COVID-19 response projects from each agency and follow up on reports from previously funded projects.
"Vaccines are unevenly distributed around the world, and will continue to be for the next few years," says Arli Klassen, MWC regional representatives coordinator. "The church must have a voice in caring for those most negatively impacted by COVID, by lockdowns and by vaccine distribution."
The full story is posted on the MWC website.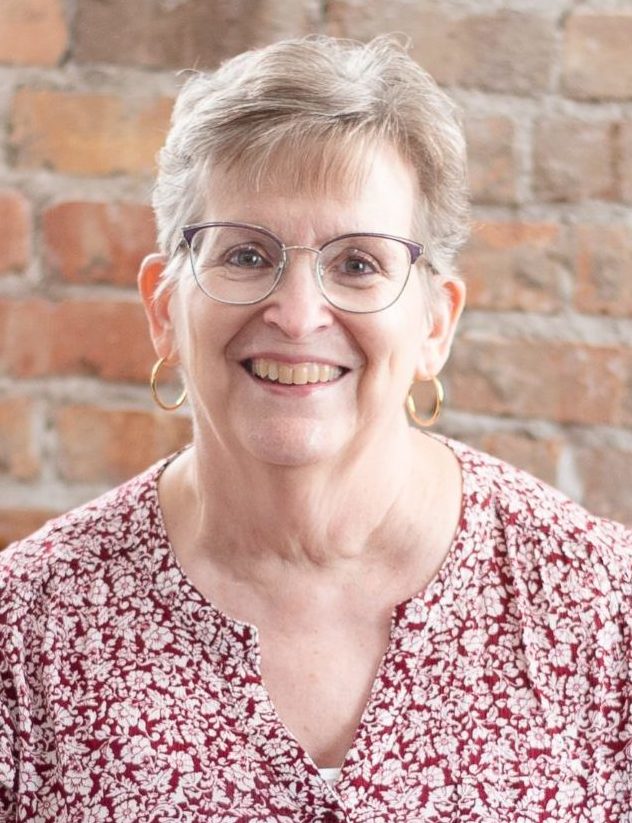 Connie Faber joined the magazine staff in 1994 and assumed the duties of editor in 2004. She has won awards from the Evangelical Press Association for her writing and editing. Faber is the co-author of Family Matters: Discovering the Mennonite Brethren. She and her husband, David, have two daughters, one son, one daughter-in-law, one son-in-law and one grandson. They are members of Ebenfeld MB Church in Hillsboro, Kansas.