Delegates to the 2018 USMB National Convention unanimously approved a resolution asking leaders of the United States government to "permanently abolish the practice of separating (immigrant) families and actively work to quickly reunite families already separated."
The resolution was discussed, revised and then passed by delegates on the final morning of the U.S. Conference of MB Churches (USMB) biennial National Convention held July 26-28, 2018, in Salt Lake City, Utah.
More than a dozen delegates participated in a lengthy conversation that covered a variety of viewpoints and at times became emotional. Some who spoke noted that the discussion illustrated the challenges that come with living out the convention theme of "Celebrating our diversity and unity."
Delegates who critiqued the resolution focused on the opening sentence: "We deplore any immigration policies of the United States government which exist to separate children from their parents."
"My concern is the first statement: We deplore any activity that separates families," said Dwight Carter of Inman, Kansas, noting that some children that cross the border do so with adults involved in human trafficking and drug trafficking.
"I don't want to jump on the media bandwagon and find a demon under every bush," said Winnie Bartel of Shafter, California. "As a peacemaker I would rather approach (this) with a more humble statement. We know there is a problem, and we want to be part of the solution and not be pointing fingers and name calling."
As chair of the Pacific District Conference Hispanic Council, Xavier Piña, Hanford, California, said he was speaking on behalf of the approximately 35 congregations that form the council.
"I (will) go back to them (PDC Hispanic congregations) and report that the national conference was about celebrating diversity and unity and yet there this is a disconnect with how our USMB family views the struggles that are going on in our congregations. That is going to send a message."
Piña said that if the delegates do not support the resolution, that will send a message that "will clash with what I think this event was supposed to be—a celebration of diversity and unity," said Piña. "Yes, we understand there are government structures and yes, we understand there are laws, but at the end of the day we are God's family."
Piña noted that ethnic churches were not equitably represented at the National Convention. "The decisions being made are being made by the structures of people who are in power and are not representing the essence of our USMB family," he said.
Several speakers verbalized their support for immigrants, including families separated by the previous immigration policies.
"I stand with you," said Terry Hunt, Lenoir, North Carolina, addressing Piña. "My heart bleeds as well with our neighbors…. I come from a race this country deemed as three-fifths of a man, and I've fought all my life to be equal. I will not stand and hear my brothers and sisters be denied an opportunity that everyone in this room (and their ancestors) had (to immigrate); none of you are Native Americans. Why can't we be united for the sake of humanity?"
At this point, the discussion shifted to the narrow nature of the resolution, and a number of delegates offered suggestions as to how the document could be revised.
"I read this as a narrow statement," said Ed Boschman, Bakersfield, California. "We're not trying to declare every reality but fundamentally we're saying that as a matter of policy, taking children from parents is not a God thing." Boschman went on to recommend reworking the order of various paragraphs and removing a "bomb word or two."
U.S. BFL members agreed with Boschman's evaluation that the resolution was narrow in its focus.
"This resolution states we don't support policies designed to separate families," said Tim Geddert, Fresno, California, and a member of the U.S. BFL. "Are there exceptions? Of course; there are always exceptions. But that's not what this is designed to address. This is designed to address a policy that aims to separate families. I hope we can all agree that we don't support policies like that."
Eventually Marv Schellenberg, USMB Leadership Board chair from Wichita, Kansas, who was moderating the business session, asked that the motion to approve the recommendation be tabled so that the resolution could be revised. An ad hoc committee of Terry Hunt, Xavier Piña, Winnie Bartel, Tim Sullivan and Gary Wall immediately met to revise the resolution, which was then approved by the delegates.
The resolution, which quotes extensively from the USMB Confession of Faith, was presented to the delegates by the U.S. Board of Faith and Life, who unanimously approved the resolution in committee. Tim Sullivan, U.S. BFL chair, reported that the board intends to communicate the resolution to the U.S. government and will invite local congregations to share the statement with their state governments.
The resolution approved by delegates states:
We recognize that immigration issues are complex. We also acknowledge and appreciate the recent executive order of June 20, 2018, to cease the separation of immigrant families. We cannot support or affirm immigration policies of the United States government which exist to separate children from their parents. The God of compassion and mercy who ordained the family, calls for justice in the care of widows, orphans and sojourners in the land. (Ex. 22:21-23)
The Confession of Faith to which we hold states:
God is a refuge and fortress to those in need (Article 1).
Through word and deed Jesus proclaimed the reign of God, bringing good news to the poor, release to the captives, and recovery of sight to the blind (Article 1).
Humans are the crowning act of God's creation (Article 3).
Jesus teaches that his disciples are to love God and neighbor by telling the good news and by doing acts of love and compassion (Article 7).
God intends family relationships at all stages of life to be characterized by love. Children are a gift from God and parents are to instruct and nurture their children in the faith (Article 11).
We believe that God instituted the state to promote the well-being of all people.  Christians cooperate with others in society to defend the weak, care for the poor and promote justice, righteousness and truth.  Believers witness against corruption, discrimination and injustice, exercise social responsibility, pay taxes and obey all laws that do not conflict with the Word of God (Article 12).
Followers of Christ respect and pray for those in authority so that peaceful order may prevail (Article 12).
As peacemakers we alleviate suffering, reduce strife, promote justice and work to end violence and war, that others may see a demonstration of Christ's love (Article 13).
We believe that human life belongs to God. Each person is created in the image of God and ought to be celebrated and nurtured. Christ calls the people of all nations to care for the defenseless (Article 14).
Therefore, we call upon the leaders of the United States government, for whom we pray, to permanently abolish the practice of separating families and actively work to quickly reunite families already separated.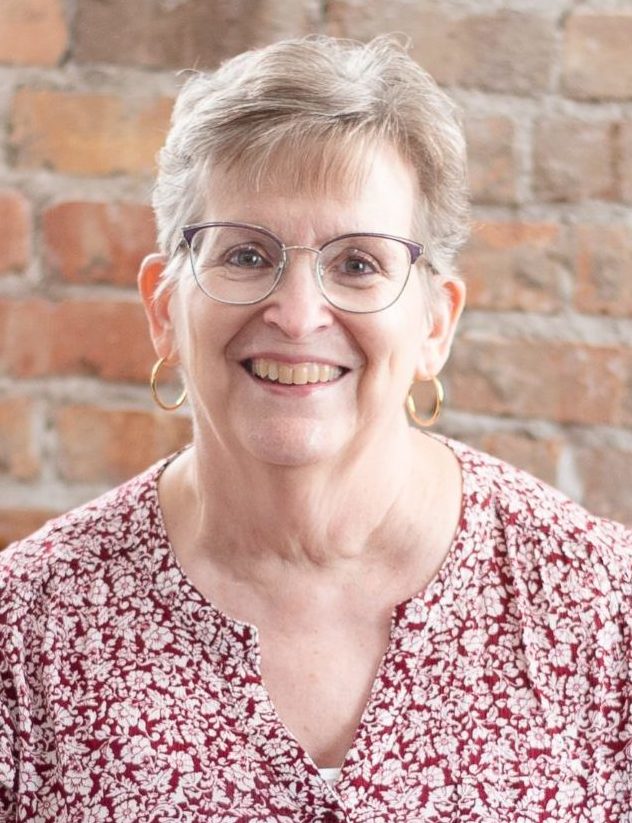 Connie Faber joined the magazine staff in 1994 and assumed the duties of editor in 2004. She has won awards from the Evangelical Press Association for her writing and editing. Faber is the co-author of Family Matters: Discovering the Mennonite Brethren. She and her husband, David, have two daughters, one son, one daughter-in-law, one son-in-law and one grandson. They are members of Ebenfeld MB Church in Hillsboro, Kansas.