Youth conferences provide opportunities for high school students to connect, serve, grow
by Myra Holmes
Youth from three of the five USMB districts gathered in November to connect, serve and grow. While district-wide youth conferences are a longstanding tradition for the Southern District Conference (SDC) and the Central District Conference (CDC), the Pacific District Conference (PDC) began what they hope will be a new tradition with a one-day regional event.
Central District Youth Conference
The annual Central District Youth Conference (CDYC) was held Nov. 15-18 at Camp Rivercrest near Fremont, Neb. About 140 high school students gathered around the theme, "Masterpiece," taken from Ephesians 2:10: "For we are God's masterpiece. He has created us anew in Christ Jesus, so we can do the good things he planned for us long ago" (NLT).
The guest speaker was Mike Donahue from R5 Productions, a program that provides motivational school assemblies and specializes in anti-drug and anti-bullying messages. Donahue told students that they are God's masterpiece, that they can trust his character, that everyone has a story to share, that God hates sin because he loves so much and that Jesus isn't boring. Worship music was provided by Broken Resolve, a self-described "high energy rock band" from Sioux Falls, SD.
Jeral Gross, chair of the CDC Youth Committee, says that it is sometimes challenging to find speakers, music and activities that a varied crowd can connect with. "Our prayer was that God would use at least one thing throughout the weekend to move and challenge the hearts of the participants. Based on the feedback we received, this happened, so I'll consider that as a God thing for which I'm thankful." He says that several young people accepted Christ for the first time and many recommitted their lives to Christ.
On the closing night of the conference, youth were invited to the front of the meeting place to pray with their youth workers. Gross names that as a conference highlight: "You had to be there to experience it, but that was a pretty powerful moment," he says.
For the third time, the CDYC experience included service. Organizers teamed up with Stephen Stout of Good Neighbor Ministries, a community service organization that was founded by Faith Bible Church, Omaha, Neb., for six different projects. Students cleaned out homes, organized clothes and boxes at an outreach center, demolished the inside of a home so that it could be rebuilt, built a fence at a therapy farm and more.
Kyle Goings, member of the district's Youth Committee, says, "We included service projects because we wanted the youth to expand their influence and realize they are a part of this world. We also wanted them to realize that we can do more than just pray for people; we can work alongside them and show the love of Jesus through word and action." He says participants responded positively, and good weather helped make the projects "a huge success."
Gross adds, "The students were awesome. They had great hearts about it, and their eyes were really opened to the need that is out there."
Additional photos posted on the CDYC Facebook page.
Southern District Youth Conference
The same weekend CDC youth met, high school youth from the SDC gathered Nov. 16-18 for their youth conference – Southern District Youth Conference (SDYC). The annual event regularly vies for the status of second-largest gathering of Mennonite Brethren in the U.S., with 550 in attendance this year.
SDYC is always hosted by a local congregation, alternating between Kansas and Oklahoma, where the majority of SDC congregations are located. Christy Goentzel, chair of the SDC Youth Commission, says having local congregations host the event lets students to get to know other like-minded churches, keeps costs down and allows churches to serve and connect with the district youth.
This year, SDYC was hosted by Buhler (Kan.) MB Church, with Buhler youth pastor Dustin Dick acting as point man. "He and his crew of 'red shirts' were incredible," says Russ Claassen, district youth minister. "Throughout the weekend, the people in red kept us informed, well-fed and enjoying many great activities."
Students slept in host homes, an arrangement that allows local church members to connect with the youth and be involved in the event. Claassen says, "One of the great things about SDYC is the opportunity to get to know and connect with people from other churches. The ability to be housed by the people of Buhler MB Church has given each of our churches such a connecting point."
The theme was "Relentless," based on 1 Peter 2:9. "Our conversations centered around God relentlessly seeking after his people, and also we as Christ-followers relentlessly seeking to be Christ-like," Goentzel says.
As is true every year, the SDYC theme is also the focus for other district-wide youth events, including the one-day junior high conference, held Oct. 27 in Enid, Okla., and summer camps for students from fourth through 12th grade.
Chad Stoner, church planting pastor at Stony Brook Church, Omaha, Neb., was the main speaker. "We heard kids commenting about how they could relate to his walk with Christ," Goentzel says. She adds that 12 students made public commitments to Christ during SDYC.
"Probably my highlight of the weekend was when Chad recognized the students as now having their names written in the Book of Life. He then had each student say their name, all 12. The clapping and cheering from the students in the audience was awesome," Goentzel says.
Jarod Richardson, pastor of worship ministries at Discovery Bible Church, Collinsville, Okla., led the worship band. "What a powerful time this worship through music proved to be," says Claassen.
SDYC participants also attended one of seven workshops and chose from among various free time options. Late-night activities included a performance by Christian strongman Mark Sherwood, a concert by musician and evangelist Peter Pyo and inflatables and snacks provided by Tabor College.
Organizers in both the CDC and SDC say such district-wide youth events provide unique opportunities that make them worth the investment and effort.
"Youth are the future of the church and our denomination," Goentzel says. "If we aren't reaching them, what happens?" She says it's important to speak to them on their level, give them skills to meet the challenges they'll face and help them own their faith.
Gross adds that youth conference helps connect youth to the larger USMB family. "The district-wide event promotes the concept that we are part of something larger than our own churches," he says. "It brings youth and adults together to promote unity as an MB conference."
Pacific District Youth Events
Unlike the CDC and SDC, the PDC does not current hold a district-wide youth conference. In an effort to begin to build the kind of unity and relationships that happen at CDYC and SDYC, the PDC held a Central California youth event Nov. 10, in addition to a regional youth gathering in the Pacific Northwest.
Some 65 student, 20 youth sponsors and seven youth pastors from seven USMB congregations in California's Central Valley gathered at College Community Church MB (CCCMB), Clovis, Calif.
Trent Voth, youth pastor at CCCMB, says that as "version 1.0" the PDC Youth Conference was fairly successful. "Our goal was to get together and do ministry together. That was accomplished," he says. "However, we still have a long way to go in encouraging our students to mingle with other groups."
Activity options included a service project, a Fresno social justice tour and seminars and workshops. Student participation was balanced between the options. Voth says popular seminars included those on "Christian Controversies" – a discussion about how Christians handle disagreements – and an introduction to Ministry Quest, a leadership development program for high school students owned by Tabor College.
Ken Wilkinson, youth pastor at Mountain View Community Church, Fresno, Calif., says that 25 people served at Melody Park, a community center owned by the city and operated by Mountain View. Participants painted, cleaned and passed out invitations to Mountain View's Thanksgiving service.
Voth says the part of the day that best accomplished the goal of relationship-building was an informal time of lunch in the park, during which students played basketball, Frisbee and volleyball or gathered in groups to talk about their experiences. "It was evident that the connections grew the most during this time, because the students were able to be themselves all in the same place," he says.
Although the conference was a good start at building connections in the district, Voth says it's not enough. "We were excited and happy with this as a first step, but we've all recognized a need for more investment and relationship between our groups."
To continue building on this foundation, organizers hope to make it an annual event, perhaps over an entire weekend, and include youth from more congregations, including ethnic congregations. They are also exploring a cooperative spring service project.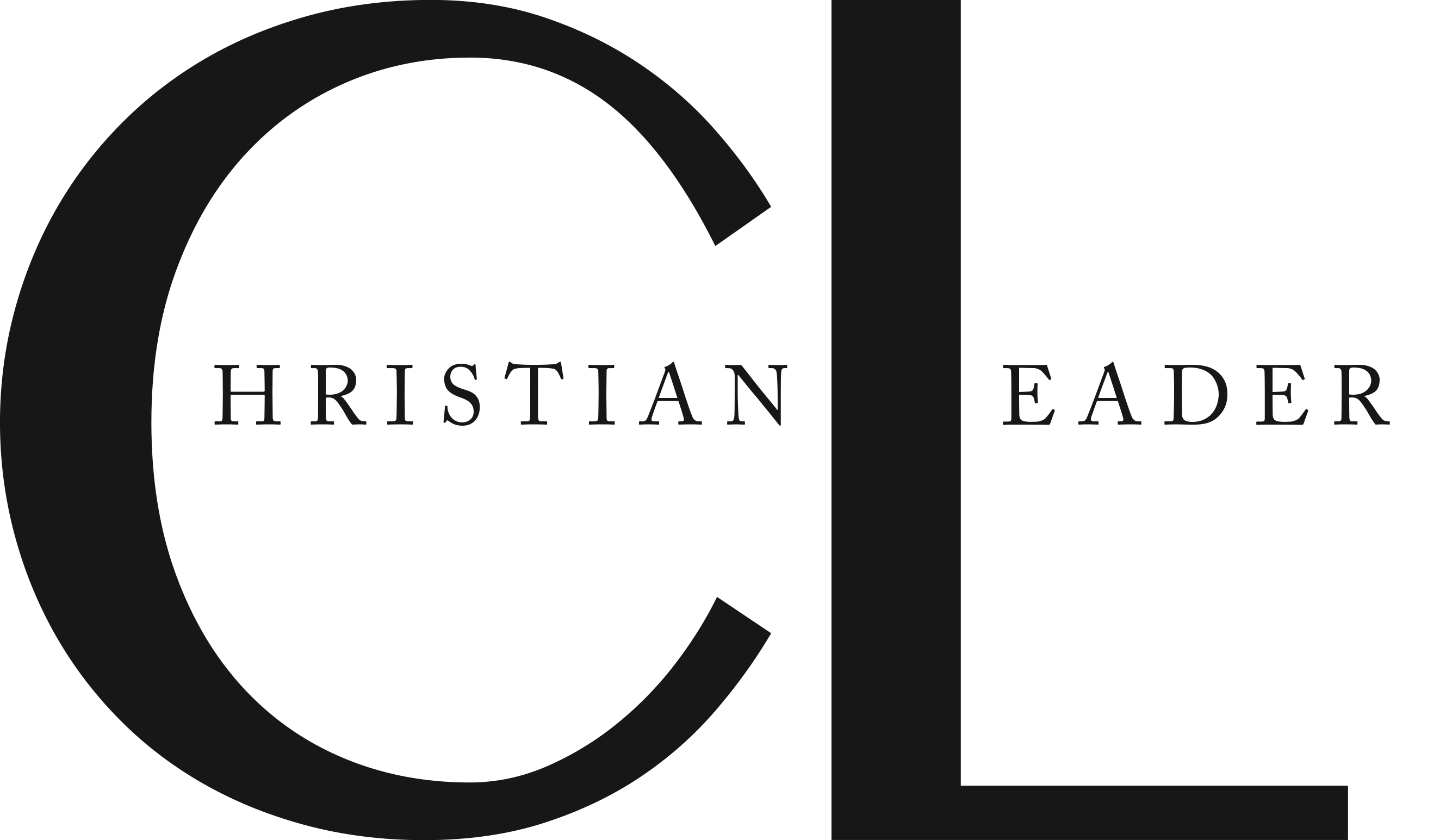 This article is part of the CL Archives. Articles published between August 2017 and July 2008 were posted on a previous website and are archived here for your convenience. We have also posted occasional articles published prior to 2008 as part of the archive. To report a problem with the archived article, please contact the CL editor at editor@usmb.org.