The Rev. Earl James Yount Sr., a leader and pastor in the North Carolina District Conference of MB Churches (NCDC), died Jan. 29, 2018, at the age of 90.
Yount was a bi-vocational USMB pastor, working fulltime for the Caldwell County school system as a home and school coordinator, an expanded form of a truant officer, while also pastoring.
"(Rev. Yount) spent his years of pastoral service at every North Carolina MB church at one time or another," says Terry Hunt, current NCDC minister. "For instance, he served the Boone MB Church for 22 years, Laytown MB Church for 14 years and the Darby MB Church for over 10 years. His last church was his home church, West End MB Church, where he served for over 10 years."
Yount served as moderator of the NCDC from 1972 to 1976 and again from 1986 to 2002, for a total of 20 years. He also served on the NCDC Leadership Team, Board of Faith and Life and the Tabor College Board of Directors.
Yount was a key leader in the NCDC, says Hunt. "Rev. Yount was the 'Joshua' of the NCDC. He received that name as he succeeded Rev. Rondo Horton, who was considered to be the 'Moses' of the district. Rev. Yount always saw a bright future for the churches and looked to their youth as a key to success in years ahead."
Speaking at Yount's memorial service Feb. 3, Hunt highlighted several of Yount's achievements as district minister.
Darby MB Church, built under Yount's leadership in 1989, "was the first new church built from the ground up in nearly 50 years in the NCD," said Hunt. "He was very instrumental in making contacts with the U.S. Conference and members of the U-Serve team to come to Darby to help build and pay for the church. When the church was completed, it was paid for."
In the summer of 1999, Yount gathered a group of 13 men to spend the night in prayer on top of a mountain in Avery County, seeking the Lord for a vision for the North Carolina churches.
"After praying all night, seeking the Lord for a vision, we all were in agreement that the Lord was leading us to build a building that all the churches could use for large gatherings," said Hunt. "Rev. Yount wanted a place where the youth could learn about the love of Jesus once again since the Bible camp in Ferguson closed in 1996.
"Ten years later, he was able to see the construction begin on the building that he had dreamed about on top of that mountain. In October of 2010 he was a part of that grand opening celebration. His picture hangs on the 'wall of fame' as one of our pioneers and founders of the North Carolina District Conference of MB Churches."
Hunt remembered Yount as a moderator who prayed for NCDC pastors and congregations. "He was a true servant of the Lord, who loved working for the Lord and his churches…. He loved his churches and put in many hard, long hours in meetings, solving problems and making sure each church had a pastor.
"I served as the NCDC secretary under Rev. Yount from 1986 to 2002," Hunt said. "I gained so much wisdom and knowledge working with him, that I have put to use in the last 13 years as moderator."
Hunt called Yount the "go to pastor" in Caldwell and surrounding counties. "He most likely married, funeralized and visited more people in the hospital than any pastor I know during his ministry."
Hunt said it was Yount who was preaching at the Ferguson Bible camp July 2, 1972, when Hunt gave his life to Jesus Christ and Yount who prayed with Hunt and baptized him later that week. Yount was Hunt's pastor for 10 years, during which time Hunt served as a Sunday school teacher, deacon and eventually as associate pastor before Hunt left to serve as the pastor at Bushtown MB Church. Hunt says Yount walked beside him as a young pastor and modeled a healthy marriage.
Yount was born Jan. 26, 1928 to Marshall Yount Sr. and Cornelian Shade Yount in Lenoir, NC. He was married to Ola Marie Young for 50 years and the couple had three children, son Earl Yount Jr., and daughters Kathy and Cynthia.
Yount attended Grace Bible Institute in Omaha, Nebraska, and served in the U.S. Army in the Korean War, where he was awarded a purple heart.
Hunt says the district plans to have a service honoring Yount for his achievement, dedication and lifelong service to the MB Church.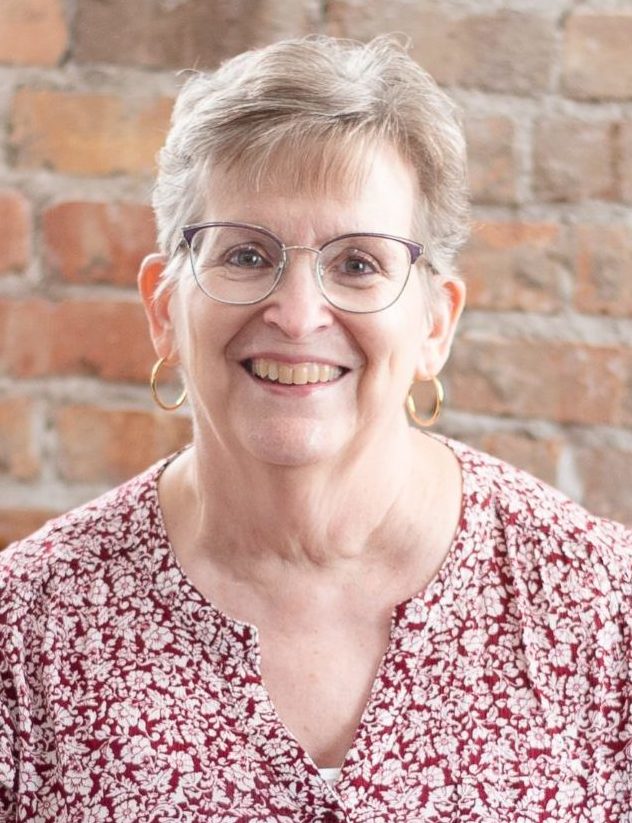 Connie Faber joined the magazine staff in 1994 and assumed the duties of editor in 2004. She has won awards from the Evangelical Press Association for her writing and editing. Faber is the co-author of Family Matters: Discovering the Mennonite Brethren. She and her husband, David, have two daughters, one son, one daughter-in-law, one son-in-law and one grandson. They are members of Ebenfeld MB Church in Hillsboro, Kansas.