Leaders representing 14 USMB congregations comprised primarily of Ethiopian immigrants met for a one-day summit September 12, 2019, in Atlanta, Georgia. A representative from a 15th church, located in Alexandria, Virginia, and interested in affiliating with USMB, also attended the summit.
This was the first gathering of its kind, says Don Morris, USMB national director.
"We needed to gather these pastors and enjoy the fellowship, get to know them better, ask how we can serve them, encourage their involvement (in USMB) and answer questions," Morris says in an email interview. "It was an attempt at enhancing our relationships."
USMB Ethiopian congregations are found across the country. Five Ethiopian congregations are located in the Central District, four in the Pacific District and four in the Southern District. The 14th congregation is located in greater Atlanta.
One of the reasons the summit was held in Atlanta is that it allowed leaders from Ethiopian Evangelical Church Atlanta, a USMB congregation that is not affiliated with a district conference, the opportunity to conveniently gather with other USMB pastors and leaders.
Musicians from Ethiopian Evangelical Church led a time of worship and EEC Pastor Mesfin Taddessee gave a devotional and opened the summit with prayer. Endashaw Kelkele, pastor of Ethiopian Evangelical Church in Aurora, Colo., spoke from Acts about five characteristics of the early church that should also characterize churches today.
Wendell Loewen, Tabor College professor of youth, church and culture, gave an overview of Mennonite Brethren history via video. Jon Wiebe, president and CEO of MB Foundation, talked about key financial issues pastors face and resources offered by the foundation. District ministers Rick Eshbaugh, Central District, and Tim Sullivan, Southern District, answered theological questions and spoke about national Board of Faith and Life issues.
Morris spoke about the USMB organizational structure and staff, LEAD (Leadership Education And Development) initiatives and national events such as Gathering 2020. Morris also outlined USMB convictions on human sexuality, specifically LGBTQ issues.
Several times throughout the day, time was blocked out for questions and answers and interaction. The Ethiopian pastors also met in caucus.
"A highlight for me was when our Ethiopian brothers shared how they would like to work alongside USMB as full partners in spreading the gospel," says Terry Hunt, North Carolina  District minister who participated in the summit. "To see and feel the excitement and joy of their faith in knowing that God has placed them here for such a time as this. We need more of  that excitement and joy of serving God in our churches."
National Strategy Team focuses on immigrant churches
The summit was hosted by the USMB National Strategy Team (NST), which also hosted a summit for Congolese leaders in August. The task of the NST is to "think broadly and strategically about the growth, health and development of the USMB family," according to NST organizational documents.
The NST is chaired by the USMB national director and is comprised of the five district ministers and the presidents of MB Foundation and Multiply. The NST meets two or three  times a year, and each meeting typically focuses on a specific topic. Key ministry leaders, pastors and practitioners with expertise in the topic meet with the NST for advice and input.
When the NST met March 28-29, 2019, it focused on the ministry and needs of U.S. congregations comprised of African immigrants—specifically Ethiopian and Congolese churches. Two guests—Henock Tsegaye, pastor of Ethiopian Christian Fellowship Church, Olathe, Kansas, and Henri Ngolo, director and founder of Diaspora Global Resources Ministries, Dayton, Ohio—shared their personal stories and observations about ministry in the United States. This conversation prompted the NST to host a summit with Congolese leaders in August, followed by a gathering of Ethiopian leaders in September.
"We haven't done a very good job of engaging our immigrant churches," Morris  says. "We don't want them to feel separated by language and culture but to connect and incorporate. Several ideas evolved from these (summits) as to how to enhance this. Some of that is through the intentionality of these pastors to engage, and they are committed to that. We now have the capability to provide translation services at conventions and other events. So, we need to learn how we can get more non-English speaking people to our gatherings so that they can experience the  family connection."
In reflecting on the two summits, Morris says that while many of the Ethiopian congregations have been part of USMB for several years, the Congolese churches are new to the Mennonite Brethren and so the topics addressed at the Congolese summit reflected the "newness" of those churches.
"But some of the needs are the same," Morris says. "Both groups (Congolese and Ethiopian) seem to need ideas about how to engage their young people. Many are leaving and  those who stay want contemporary English services. The first generation struggles with this, not unlike what Slavic USMB churches experience."
Morris anticipates that Congolese and Ethiopian leadership events will be held again, but no specific follow-up gatherings are currently on the calendar.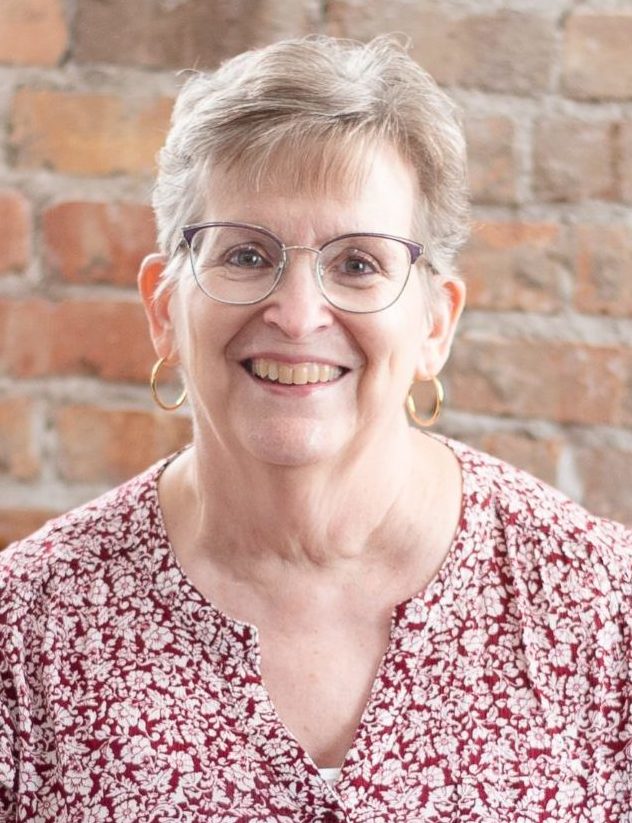 Connie Faber joined the magazine staff in 1994 and assumed the duties of editor in 2004. She has won awards from the Evangelical Press Association for her writing and editing. Faber is the co-author of Family Matters: Discovering the Mennonite Brethren. She and her husband, David, have two daughters, one son, one daughter-in-law, one son-in-law and one grandson. They are members of Ebenfeld MB Church in Hillsboro, Kansas.