Missionary family describes dusting for God's fingerprints
By Myra Holmes
In August 2012, Brent, Courtney and their children Brooklyn and Sam, of Trailhead Church, Littleton, Colo., set off for Sierra Leone, Africa, to work in a recovery center for survivors of sex trafficking. Within five short weeks after setting foot in Africa as missionaries, they were back in Denver, having endured a crisis that nearly claimed the life of their daughter.
Now, more than four years later, they still refer to those few weeks in Sierra Leone as "The Catastrophe of 2012." But when they take time to reflect, they also see God's presence and provision–his fingerprints–both during the height of the crisis and today, in a very different life than they expected.
"Our little girl was dying"
For Brent and Courtney, the move to Sierra Leone was the realization of a dream, the culmination of a decade-long passion for the issue of human trafficking. "It was exciting; that's an understatement," Brent says.
As for Brooklyn and Sam, then only eight and seven, they were eager to "help hurt children" and see the beach. Sam, who had been adopted from Kenya, was excited to be surrounded by people with the same skin color.
The family had only been there three weeks–still in the "honeymoon phase"–when Brooklyn got very, very sick.
At first, Brent and Courtney chalked up her lack of appetite to distaste for the local food. After all, eight-year-olds can be picky eaters. But when the nausea turned to non-stop vomiting, concerns about dehydration led to a battery of tests that didn't bring good news: Brooklyn's kidneys were shutting down. She needed dialysis within 24 hours, or she would die.
Then the real gut-punch: Dialysis wasn't available in the hospital. In fact, it wasn't available anywhere in the entire country.
At the time, the family had little medical information. Now they know that an infection, possibly even that simple stomach bug, had thrown Brooklyn into Hemolytic-Uremic Syndrome, a life-threatening medical condition in which the blood fragments clog the kidneys and leads to kidney failure.
"Our little girl was dying," Courtney says.
Family supported by prayers
Brooklyn needed to get out of Sierra Leone to a country with dialysis, fast. "We hit fix-it mode," Courtney says. In an effort to evacuate Brooklyn, they placed desperate calls deep into the night to everyone they could think—representatives for their medical evacuation insurance, friends in Sierra Leone and in other countries, the U.S. embassy and the United Nations, an ambassador's wife, doctors from other countries.
Among the phone calls they placed was a brief message to their home church, Trailhead Church: Brooklyn is dying. Just pray.
So Trailhead prayed, individually and corporately, and created a social media prayer network that extended far beyond the small congregation. Brent and Courtney point to the love and care of God's people as one sign of God's presence—his fingerprints. For more on Trailhead's support throughout the crisis, see this CL story.
A miraculous way to Ghana
By the wee hours of the morning, all that was left was waiting. "At that point, it was 50-50: She could get out of the country or she could die," Courtney says. "I remember crawling in under her mosquito net and saying good-bye to her."
Brent and Courtney formed Plans A, B, C and D to get Brooklyn out of the country. And then, one by one, the plans fell through, until all that was left was Plan D: A man from the United Nations had two commercial plane tickets to Ghana. It was the least-likely of the plans—a miraculous provision.
Two tickets meant that only one parent could go with her, and at the last minute, they decided that Brent should go. That, too, they later came to see as God's provision.
Once safely in Ghana, Brooklyn was transported directly to a hospital that had a dialysis center, and she responded well to two rounds of dialysis.
New complications
But relief was short-lived. Brooklyn's complaint of a sore arm led to an ultrasound, which revealed Compartment Syndrome—microscopic blood clots in her right arm. She needed surgery to release the building pressure; the alternative was amputation.
Surgery on Brooklyn's arm was successful, but before Brent and Courtney could catch their breath, another complication hit: Brooklyn had an unusual anaphylactic reaction to a much-needed blood transfusion. Brent remembers chatting with her, then watching her pass out, then screaming for help. The staff quickly stabilized Brooklyn, but she still needed blood.
"We need to be somewhere else," Brent thought. Although he speaks highly of the staff at the Ghanaian hospital, they couldn't provide the ICU-level care Brooklyn needed. So the couple began another phone campaign to work on getting her first to a military hospital in Ghana, then to a Western hospital.
Meanwhile, Brooklyn's need for blood was dire. She was so pale that "her lips were see-through," Brent says. She began to have small seizures caused by lack of oxygen to the brain. Reluctantly, Brent agreed to try another infusion.
Brent had recently started a new profession as a nurse, which he admits he "hated." But now, that medical training kicked in. He took charge, telling the staff what to do, what supplies to have on hand. "They were willing to entertain me," he says. And the transfusion went well.
Courtney has no doubt that God's fingerprints were there: "God had Brent go through nursing school so that he could save her life while we were in Africa," she says confidently.
Brent, too, sees redemption in the way this crisis brought new meaning to his training as a nurse; he now enjoys his work as an emergency room nurse, gaining experience he still hopes to use overseas one day.
"This is community"
Finally, the Orrange's medical evacuation insurance–which had felt like an abundance of caution as they prepared to go to Africa—proved useful, providing a way to a hospital in London, the nearest developed country. There, the family was united again. "Coming back together in London was glorious. We finally had each other again," Courtney says. In London, Brooklyn slowly but surely improved.
Trailhead sent their pastor, Jeff Nikkel, to London as a tangible presence for the family. Brooklyn's hospital room filled to overflowing with posters, cards and stuffed animals from Trailhead and the larger prayer network. "We had that place covered," Courtney says.
Those expressions of support and love from the church community were tangible signs of God's presence to those watching. Many times each day, the couple says, they fielded questions from hospital staff: "Who are these people? I've never seen community like this."
And so, many times each day, Brent and Courtney were able to testify to the love of Christ and the power of Christian community: "This is because we love Jesus. This is community. This is people being Christians, truly walking out the love of Jesus tirelessly."
Home to heal
When Brooklyn was strong enough, the Orranges returned to Denver. But even though they were back "home," each family member had significant healing to work through.
Brent remembers coming up an escalator at Denver International Airport and feeling gratitude that Brooklyn was with them mixed with grief and shock: "I don't want to be here. I'm not supposed to be here yet."
Physically, Brooklyn had a lot of healing to do. Physical therapy helped her regain full use of her traumatized arm and hand, but she still sports a scar from wrist to armpit. "I like to think of it as my battle scar," she says.
Both Brooklyn and Sam had deep emotional scars. Sam slept on the floor near Brent and Courtney for months "because I felt safer there," he says. "We had been through a hard thing together." He feared doing the reckless, adventurous kinds of things most seven-year-old boys do, because he now knew that bad things could happen. For Brooklyn, a small cut or common cold sparked panic: Maybe this time she wouldn't survive.
Good counseling helped. So did childhood friends who tried to understand, didn't pressure and simply played with them like normal kids. Adults from Trailhead welcomed them back into community and took time to listen.
Brent and Courtney, instead of helping traumatized children in Africa, recognized it as a season to serve their kids. "We are getting to help people who've gone through trauma; we just didn't realize it'd be so close to home," Brent says.
And they had their own questions to process. First up, they had to wrestle through what this meant for their future plans. Were they back in Denver for a short time of healing before they returned to Sierra Leone, or did this mean a major shift in plans? And what about that calling to serve victims of human trafficking in Africa?
The answers remain open-ended. Perhaps they'll fulfill this dream later in life, Brent says, or maybe someone else will finish the work they began. Currently, Brent works in nursing and Courtney continues to raise awareness for trafficking issues stateside while Brooklyn and Sam attend school.
And then there were deeper questions. "What's the whole point of this, God?" Brent asks. "What was the point of that experience, because it didn't accomplish anything that I was hoping for."
Those kind of questions simply don't have "a pretty-bow answer," as Brent says.
Glimpses of something bigger
Seeing God's presence and provision through the crisis didn't make "The Catastrophe of 2012" any easier to endure. And it doesn't mean the scars are all healed. Still, dusting for those fingerprints–more than one article can outline–brings comfort and encouragement.
Even long after Brooklyn was climbing trees again and the family was settled back in Denver, they'd catch glimpses of how their "small little story" influenced someone to begin or renew a relationship with Christ; they know of at least three people who made a first-time decision to follow Christ because of their story. Sam says God used their "problem" for his glory: "It gave him a lot more followers."
Brooklyn recounts a simple trip to Costco, when a girl whom she had never met recognized her: "You're Brooklyn Orrange! We were praying for you. We're so glad that you're OK now."
Courtney says, "That happened many times."
Even years after The Catastrophe, when Courtney returned to Sierra Leone as part of her continued work to raise awareness for human trafficking, she entered a house of people she had never met and learned they had been praying for the family.
"[Our story] created a small tidal wave that was bringing glory and bringing people back to him," Brent says. "That's the thing we were hoping to go do, in a way–restore lives and point them to God–so that was happening, just not in the way we had imagined."
Photos provided by the Orrange family
First photo of Brooklyn and Sam is from 2012, prior to the family's departure to Sierra Leone.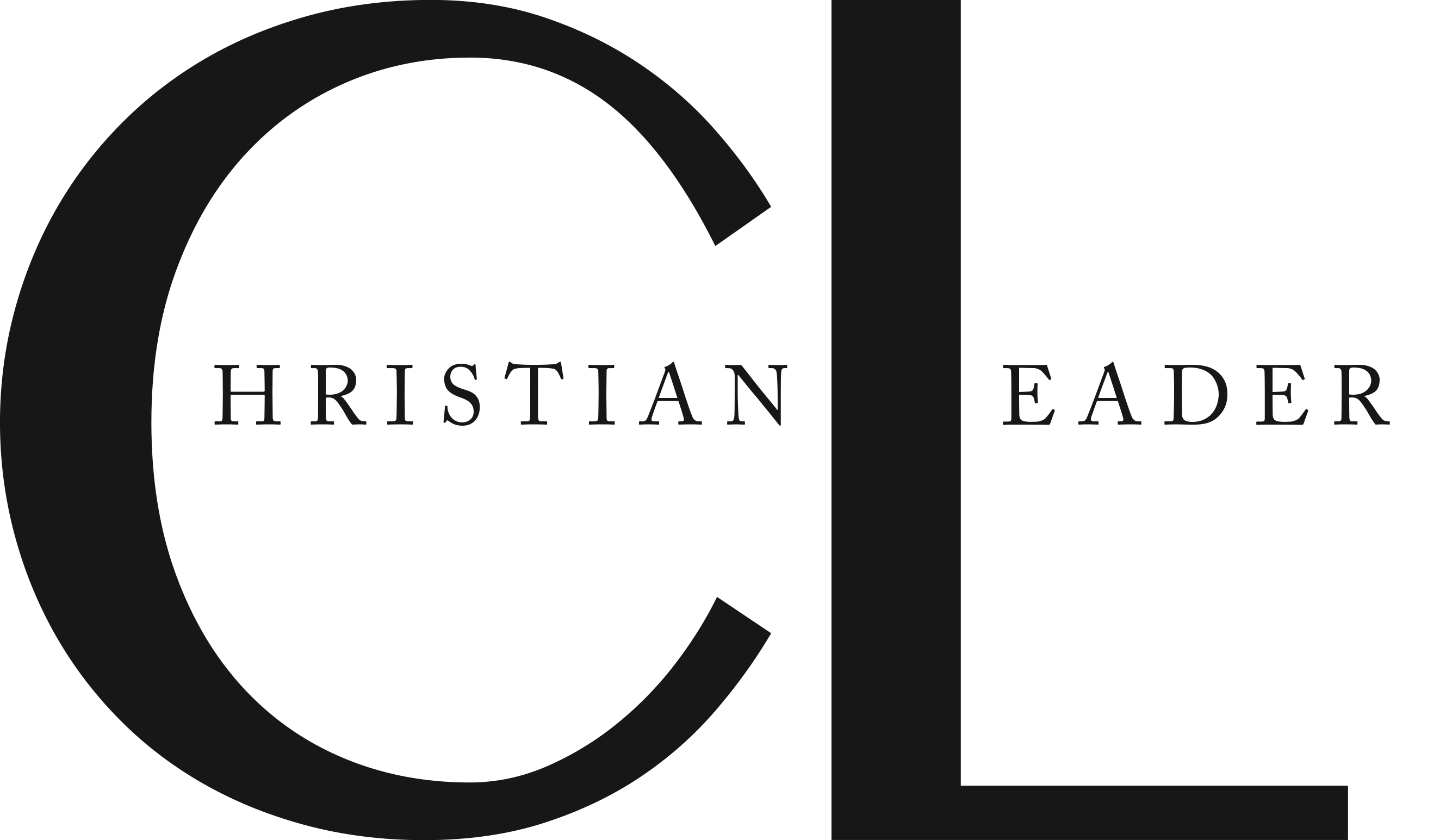 This article is part of the CL Archives. Articles published between August 2017 and July 2008 were posted on a previous website and are archived here for your convenience. We have also posted occasional articles published prior to 2008 as part of the archive. To report a problem with the archived article, please contact the CL editor at editor@usmb.org.