Carrying the torch of history, Toews enlightens the future
By Wayne Steffen
Fresno Pacific University recognized four retiring faculty members May 9 at the annual Faculty-Staff Appreciation Luncheon: Brian DeMars, assistant professor of undergraduate kinesiology since 1999; Dave Derby, assistant professor of education since 2009; Don McHatten, assistant professor of special education since 2005; and Paul Toews, Ph.D., professor of history since 1971. The university also recognized Toews' contributions to the university and the Mennonite Brethren Church in an article published in the May 2013 issue of Pacific, the FPU alumni magazine and reprinted with permission.
Each time Paul Toews led a pilgrimage to the Ukraine, he closed a circle for himself and thousands of other Mennonites.
Maybe that circle was more a ragged oval, for this middle son of Mennonite Brethren patriarch J.B. Toews had already attempted a brief bid for freedom from, and a negotiated settlement with, the culture that created him. In choosing instead to carry the torch and fan its flame, Paul Toews would enlighten lives far beyond Fresno Pacific University, where he has spent 44 years as a history professor, retiring in July 2013.
All Mennonite groups, including the Mennonite Brethren, come from the Anabaptist tradition. Part of the 16th-century Christian Reformation, Anabaptists were the first to practice adult or believer's baptism. Placing Jesus' Sermon on the Mount at the center of their faith, they also traditionally do not serve in the military, though the Toews family has certainly seen war.
Growing up Toews
Born in Ukraine when it was part of Russia, J.B. Toews lived the end of Mennonite history there: the Bolshevik Revolution and the repression that followed displaced all and killed many. The story had a better beginning, as Catherine the Great invited Mennonites to farm vast lands in her growing empire. Starting in 1788 Mennonites moved to Russia, mostly from Poland and Prussia, where over the next 130-plus years many became prosperous landowners before losing everything in the 1920s. The Toews family was among those who fled to Canada.
To grow up in the house of J.B. Toews was to live in the lap of MB society. At the dinner table church leaders discussed where "The Brotherhood" had been and where it was going. "There was interplay between past and present," Paul Toews says.
No surprise Paul Toews loves history and teaching. "It's in my DNA," he says. The pulpit would have been an acceptable career, but, "one didn't become a stockbroker," he says.
That household—J.B., Nettie (Unruh) Toews and their three sons—moved among MB centers, not as refugees but as a family of growing stature. Starting in Canada, where the elder Toews pastored churches and taught in Bible colleges; then to California to pastor the Reedley MB Church (then the denomination's largest); next to Kansas to serve as general secretary of MB Missions, as the MB mission agency is known today; finally westward again to Fresno as president of MB Biblical Seminary (now Fresno Pacific Biblical Seminary).
Retiring as seminary president in 1972, J.B. Toews helped establish the MB Historical Commission, serving as executive director of the commission and the Center for MB Studies in FPU's Hiebert Library. That post later belonged to Paul Toews. "It's a family that has cut a pretty wide swath, certainly in the Mennonite Brethren world," says Kevin Enns-Rempel (BA '82), today director of Hiebert Library and former center archivist.
Being the son of J.B. Toews carried expectations—older brother John E. taught at and was dean of the seminary and later president of Conrad Grebel University College, a Mennonite school affiliated with Canada's University of Waterloo, while James has been a social worker and administrator in Oregon and Washington, D.C.—but Paul Toews did not find his father's shadow cold or dark. "I've always understood it as providing enormous opportunities," he says.
Intermission
After earning a bachelor's degree at Tabor College, the MB school in Kansas, and a master's at the University of Kansas, Paul Toews joined the Fresno Pacific faculty in 1967 as he was finishing his doctorate at the University of Southern California. In 1969 came his break with tradition.
Of his two years as assistant professor at the University of Wisconsin, Parkside, Toews says little, other than to call it "trying to run away from home." With a smile he notes that his revolution failed. "When you're away from Mennonite communities you come to intellectually embrace them," Toews says.
Aiding his return was a radical restating of Anabaptism and an admiration by those from outside the fold. John Howard Yoder's The Politics of Jesus, published in 1972 and still a standard, paints Jesus as deeply concerned with social, political and moral questions on earth, not just eternal souls. Rather than being "the quiet in the land," Yoder called Anabaptists to involvement in the world.
Also influential on Toews was the reaction to the book from people he met in secular institutions who had great respect for Anabaptists, but no connection to Mennonites. "They just knew the story," he says.
Coming home
When he returned in 1971, Toews first tried to bargain for independence by not becoming an "MB" historian. "I said to myself 'I'm going to teach at this little Mennonite college, but I'm going to keep my interest in 19th century U.S. religious history," he says.
The negotiation, like the revolution, didn't work. In the end Toews did much to not only tell the story of his literal and religious ancestors—the cousins in the wider Mennonite world as well as his brothers and sisters within the MBs—but to add to and shape it for the future.
Fitting work for one who saw the story in history and knew the past was more than a list of dates to be memorized. "What Paul provided was this interpretive scheme," says Enns-Rempel, who was Toews' student before he was his colleague. "That was a revelation for me."
Teacher and guide
With no clear idea of a major or plan after graduation, Enns-Rempel signed up for American Civilization in January 1979. The course brought direction to his life. "It was because of Paul's teaching," Enns-Rempel says.
The Toews style is "erudite," Enns-Rempel says; he's a lecturer in the best sense of that beat up word. "A good lecturer is an amazing thing, and he was," Enns-Rempel says. Toews prepared students for graduate school before they knew they wanted to go. "So when we got there, it really wasn't all that surprising," Enns-Rempel says.
At least 14 history students during Toews' time have completed doctorates, and many more have earned advanced degrees. Enns-Rempel is one example: Toews pointed out that the archivist at the Center for MB Studies would be retiring. "He asked, 'Think maybe you might want to do that?," Enns-Rempel recalls. Taking the hint, Enns-Rempel earned a master's at University of California, Riverside. "So then I was a colleague," he says.
And Toews treated Enns-Rempel as a colleague. "Paul wasn't one to pull rank," Enns-Rempel says. "I'm grateful to him."
Idealistic entrepreneurism
As Enns-Rempel appreciated Toews, Toews appreciated what was happening at Fresno Pacific when he came. "Arthur Wiebe had gone out and hired a generation of kids," Toews says. "There was a lot of idealism."
President from 1960-1975, Wiebe in many ways built the university. Under his leadership the school first earned accreditation from the Western Association of Schools and Colleges (WASC) and started offering bachelor's and master's degrees. Before national searches and hiring committees, Wiebe molded a faculty that made careers at Fresno Pacific and topped student "favorite professor" lists.
Under Wiebe, FPU explored what it meant to be an MB school based on beliefs, not church attendance. Fresno Pacific students are not required to be Christian, and faculty and staff, while they must be active Christians, need not be Mennonite Brethren. The identity that grew out of the idealism is based in Anabaptism and contained in the Fresno Pacific Idea, which calls FPU to be Christian, a community of learners and prophetic. "MB is who we are, but we're open, we're ecumenical," Toews says.
The school was entrepreneurial, as well. Creating programs needed in the region has become second nature to FPU. "I've said many times that this institution lives by its wits," Toews says.
That spirit is felt today in initiatives like the regional centers. "We keep looking for ways we can reach new publics," Toews says.
Toews has been proud to be a part of this time in FPU history. "There aren't many generations that are given that opportunity," he says.
The world calls…twice
The telephone brought two opportunities for Toews to study Mennonite history and become an ambassador to the wider Mennonite world.
The first call came in 1975 from Robert Kreider, historian and president of Bluffton University, a Mennonite college in Ohio. Was Toews interested in writing for a four-volume series on the Mennonite Experience in America, chronicling the various Mennonite and Amish groups from their first arrival in colonial North America to the latter half of the 20th century?
Toews wrote volume four, Mennonites in American Society, 1930-1970, published in 1996 and the best-known of his seven books. Toews has also written 54 articles for scholarly journals or the religious press and 15 chapters, book forwards and encyclopedia articles. Toews' scholarship has brought him a Fulbright Scholarship, four National Endowment for the Humanities awards and fellowships from the Lilly Foundation and the Institute for the Study of American Evangelicals.
Mennonites in American Society made Toews—Paul Toews—a name among Mennonites at large, not just Mennonite Brethren. He would speak at and get to know leaders from most of the Mennonite schools in the U.S., creating a network of scholars. "It was enormously invigorating and enriching," Toews says.
A river runs through it
The second call came in 1995, from Marina Unger, who was organizing Mennonite Heritage cruises. She wanted to know if Toews was interested in venturing beyond the cinderblock walls of his Hiebert Library office to lead a cruise on the Dnieper River, which flows from Russia, through Belarus and Ukraine to the Black Sea. Ukraine was, literally, the land of Paul Toews' father and the cradle of the Mennonite Brethren.
Interested, Toews was also dubious since he'd have to lead the cruise during the school year. But his dean, Dalton Reimer, another of Arthur Wiebe's "kids," became the first of many administrators and others who supported Toews through 15 annual Mennonite Heritage cruises. "It was a very generous accommodation," Toews says. Toews' travels have also taken him to Mennonite communities or former settlements in Poland, the Netherlands, Germany, Switzerland and other countries in Europe, South America and Asia.
Each 12-day cruise was made up of 150 to 180 people, overwhelmingly the survivors and descendants of Catherine's invitation and Stalin's purge. All who attended this "floating Mennonite university" had a connection to the land and an interest in the subject. "It's a professor's dream," Toews says.
All for "nol"
On his second time down the river it occurred to Toews that, though there were no Mennonites left in the region, their fingerprints might still be found. At state archives in Odessa and other cities, he struck historic gold in the form of Tsarist and Soviet records. "There were enormous riches," Toews says.
Each year thereafter Toews copied documents and brought them to the Center for Mennonite Brethren Studies, building the largest collection of its kind in the United States: 200,000 pages. The cost of this priceless return on the investment of Reimer and others to FPU? In Russian its "nol." In English, "zero." Thanks go to the people on the cruises. "Virtually all of this has been funded by the Russian Mennonite diaspora," Toews says.
Alongside Toews in several efforts was Peter Klassen, former FPU faculty member and longtime board member as well as retired professor of history at California State University, Fresno. "He has helped Mennonites understand what their background is," Klassen says.
Scholarly meticulousness and a diplomatic touch have made Toews successful with students, scholars and bureaucrats. "Paul is a real diplomat and a genuine person," Klassen says. "He functions in any kind of setting." Asked to describe Toews, Klassen quotes poet Alexander Pope: "An honest man is the noblest work of God."
This is retirement?
The teacher who has guided careers and the diplomat who has charmed former Soviet officials becomes tongue-tied at the thought of how he should be remembered. First he tries to pass the question. "I don't know that I have a good response," Toews says.
With thought come words. "I hope it's as one who inspired at least a few students and who inspired a little broader intellectual world," he continues. "I hope students became more sympathetic and tolerant to other understandings—we need to remember, as the Apostle Paul wrote, 'We do see through a glass darkly.'"
Differences between Toews on the faculty and Toews in retirement may not be readily apparent. He plans to continue mining and assaying the treasurers of the Ukraine, leading tours to former Mennonite colonies in Europe and dividing his time between where he calls home and where his ancestors came from.
The circle—or ragged oval—of discovering, telling and shaping the story of his church and his people continues to draw Toews. In so many ways, "Paul was at the right place at the right time in history," Enns-Rempel says.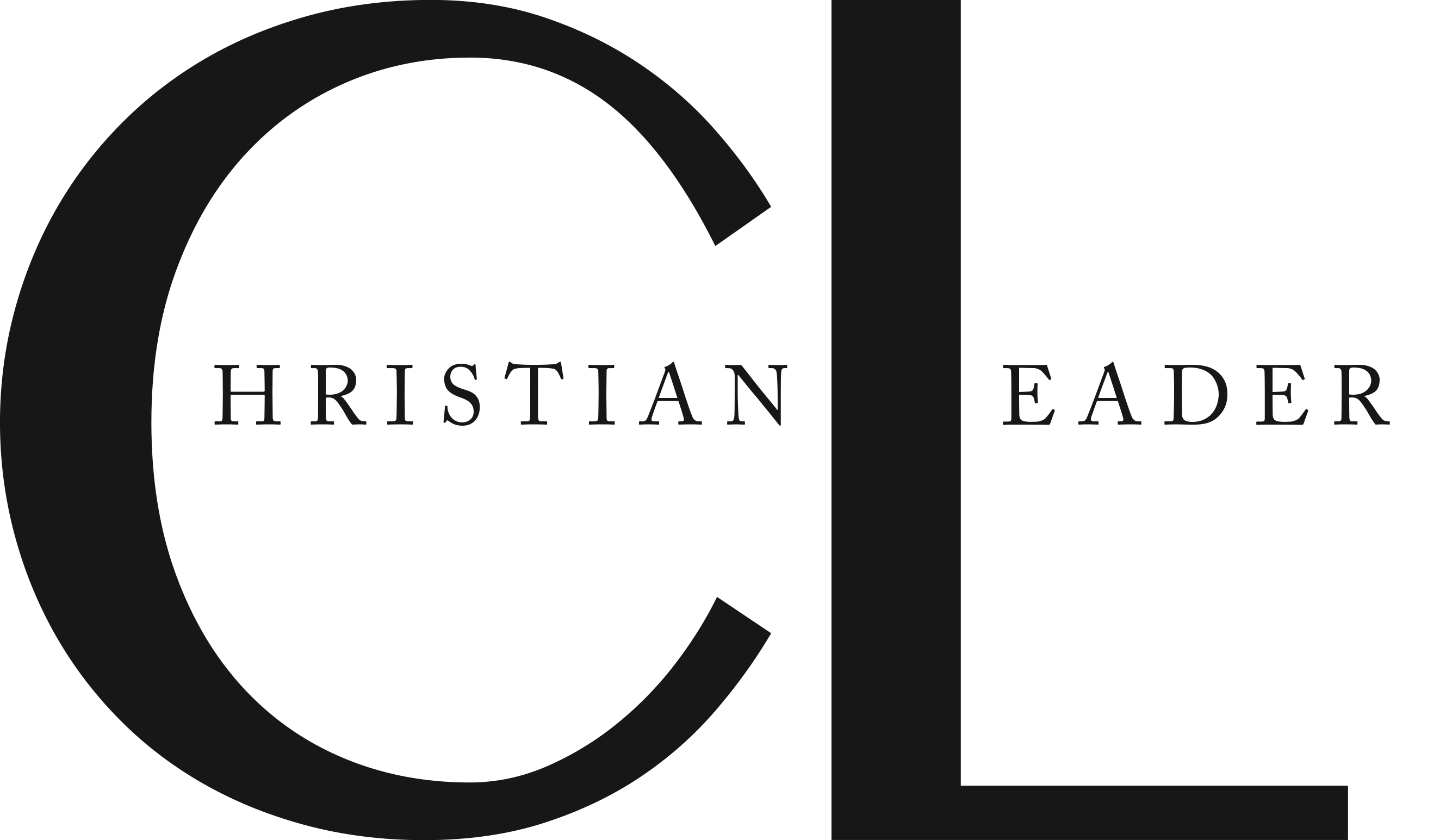 This article is part of the CL Archives. Articles published between August 2017 and July 2008 were posted on a previous website and are archived here for your convenience. We have also posted occasional articles published prior to 2008 as part of the archive. To report a problem with the archived article, please contact the CL editor at editor@usmb.org.