Bill George links authentic leadership to values in FPU business series
Fresno Pacific University news story
Bill George knows the importance of transformation in business—he's lived it.
George was a success: great family, beautiful home, friends, nice car and in line to be CEO of Litton Industries, a multi-billion manufacturer and defense contractor that made products from ships to microwave ovens. Driving home one day, however, he looked in his rearview mirror. "I saw someone who was miserable," he said, "me."
The man in the mirror was not being true to himself, George told about 150 business leaders, university administrators, faculty and students over breakfast October 13. The occasion was the second event in the Strengthening the Economy of the San Joaquin Valley series, sponsored by the Fresno Pacific University School of Business. Instead, George was talking, acting and even dressing a role. "I was running for CEO of Litton," he said.
The centerpiece of George's talk in the Larry A. Shehadey Dining Hall on the main FPU campus was Discover Your True North, his bestselling book on becoming an authentic leader. Authentic leaders use values to change companies, communities and more. "You can discover your true north and make a difference in this world," he said.
Looking beyond today's crises of leadership that led to scandals at carmaker Volkswagen, computer giant Toshiba and international soccer association FIFA, George is optimistic about the future. "We have an outstanding generation of leaders," said the executive, who began his career in the 1960s. The millennial generation values what's right as well as what's profitable. "I want to stress the importance of education, of moral education," he said.
Young leaders are justifiably impatient with hierarchical organizations where power flows down and individuals pursue self-interest. The Internet and the need for transparency make that structure as much a thing of the past as the notion of choosing leaders based on their charisma and style. "Do you want to empower people or have power over them?" George asked.
Leaders bring talented people together around values. "I was never the smartest person in any company I worked for," said George, a senior fellow at Harvard Business School who sits on the boards of ExxonMobil, Goldman Sachs, the Mayo Clinic and the World Economic Forum USA.
Another thing about leaders—they're everywhere in an organization and they make quality personal. Leaving Litton, George moved to Medtronic, a medium-sized maker of heart valves and other medical devices. Assembling the products was a complex process requiring more than a year of training. As CEO, George remembered talking to the company's best assembler. She didn't need a quality inspector because she had values. "She asked, 'Is this valve good enough to go into my father?'" he remembered. "She is a leader."
Authentic, values-based leaders with a sense of calling are the difference between success and failure in companies and the communities and societies they influence. "There's no better place to create opportunity than in the business world," George said.
Photo: Bill George, left, signs copies of his book following his presentation at Fresno Pacific University. (FPU photo)
Hear more from Bill George in this interview with Joe Moore at KVPR Valley Public Radio: kvpr.org/post/valley-edition-interview-business-author-bill-george-leadership-volkswagen-scandal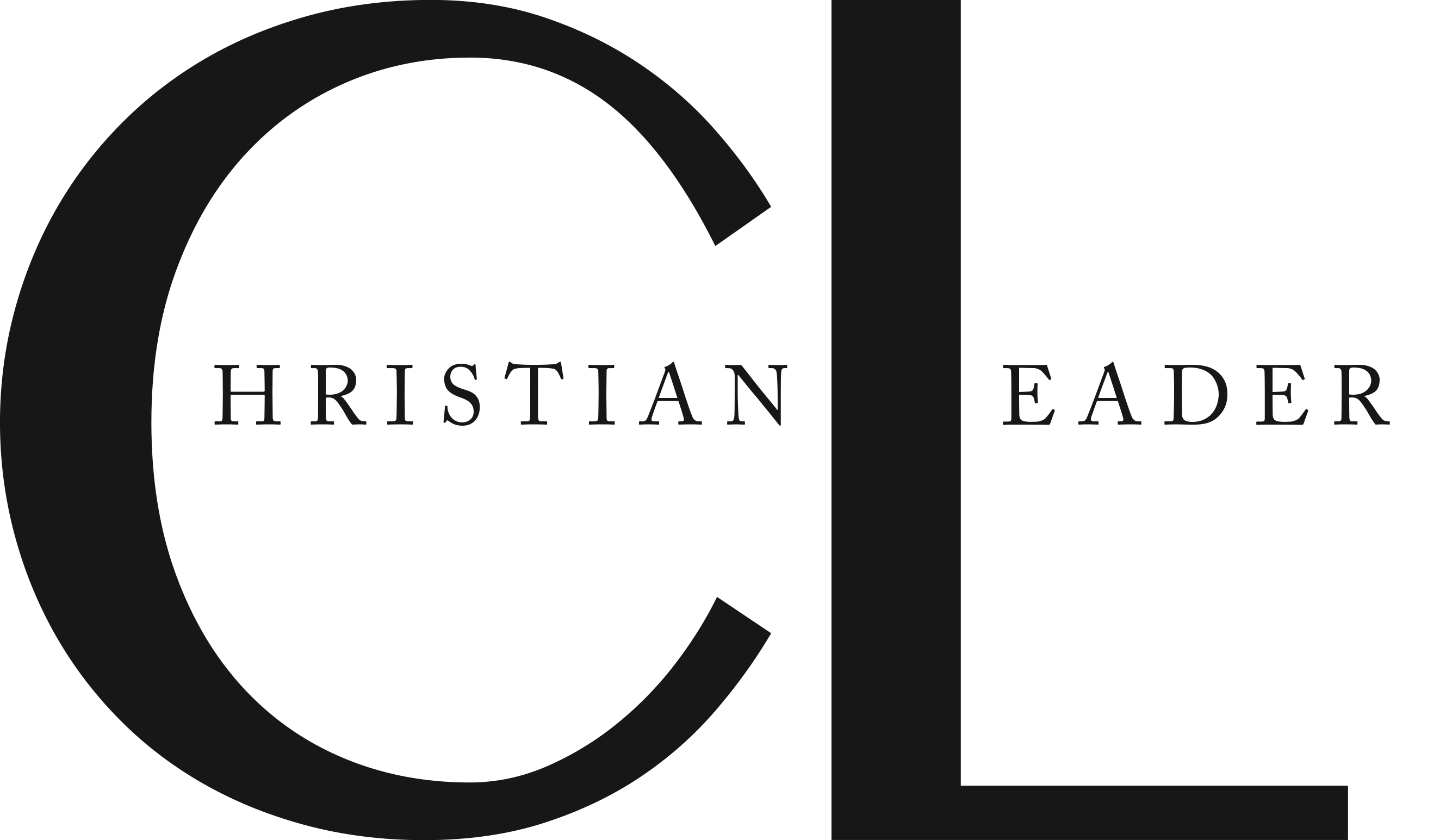 This article is part of the CL Archives. Articles published between August 2017 and July 2008 were posted on a previous website and are archived here for your convenience. We have also posted occasional articles published prior to 2008 as part of the archive. To report a problem with the archived article, please contact the CL editor at editor@usmb.org.