God is bringing Muslims to the U.S. Are we ready to help them find Christ?
By Aaron Myers
Amidst the smells of East African spices, Mohammed smiles at me across the counter of his busy grocery store as he begins his story. His, like so many Muslim immigrants in Sioux Falls, SD, begins in war and famine and fear. For Mohammed it began in Somalia.
It was the late 90s when the chaos of war caught up with him and his family. I'm not sure if time has brought healing or if his story is just so common that he is immune to the pain, but he launches into a matter-of-fact retelling of the murder of his neighbors right before his eyes. The same gun that had killed them was turned on him, and he suffered gunshot wounds to his leg and his stomach.
"It was God's mercy," he says as he hitches up a pant leg to show the scars. He continues, telling of his attacker stepping up to his bleeding body and preparing for one final shot, only to be called away with the jest, "Don't waste the bullet. He's dead."
His attackers left. Mohammed was found, treated and evacuated to Kenya where his healing commenced. He lived for a time in one of the region's many sprawling refugee camps. A few years later, however, he won the lottery—refugee status, a plane ticket and a new home in South Dakota. That was 19 years ago.
It is winter and it is cold outside, but when I ask how he likes Sioux Falls, Mohammed beams, "I love Sioux Falls!" He has worked hard, starting three different businesses that he runs with the help of his father and his wife. His children are healthy and will have every opportunity to grow up with a sense of security he could never have dreamed of in his own childhood.
Muslims are a diverse group
Mohammed is one of the 5 million Muslims of the 1.6 billion worldwide that call North America their home. They have settled in large metropolitan cities as well as rural towns. They come for a variety of reasons: some immigrate as professionals, others arrive as international students and some are resettled as refugees escaping horrendous situations in their home countries.
While many of us think of the Middle East when we think of Islam, just 20 percent of the world's Muslim population is from there. The vast majority are living in Asia and Southeast Asia and are culturally quite different from their Middle Eastern counterparts. Much like the world of Christianity, Muslims are a diverse and varied group.
For many of us American Christians, our only interaction with Muslims is through the nightly news and a daily dose of talk radio. The narrative is frightening. Regular stories of violence, terrorism and brutality have slowly shaped our thoughts about Islam and our attitudes toward Muslim people.
Muslims among the least reached
Amidst this cacophony of conversation surrounding Muslim immigration and the threat of terrorism, we risk misplacing the call to go and make disciples among Muslims under a mountain of fear. Muslim people groups are among the least reached peoples of all time.
They live in places where conversion is illegal, where the Bible is nearly impossible to find and where followers of Christ are few and far between. It is from these dark places that God is bringing Muslims to North America.
In Acts 17:26-27, Paul says, "From one man he made all the nations, that they should inhabit the whole earth; and he marked out their appointed times in history and the boundaries of their lands. God did this so that they would seek him and perhaps reach out for him and find him, though he is not far from any one of us."
We may be tempted to think that God is fretting over what to do about Muslims moving into our neighborhood, but we need not worry. He has a plan and his plan includes his church. He has always used his church to reach the lost. The so-called Muslim problem is no problem for God. They are his children, created in his image, and he is passionate about reconciling them to himself. And he is doing just that across the Muslim world. In fact, more Muslims have come to faith in Christ in the last 15 years than in the previous 1,500 years combined.
How should we as Christ's followers respond to the growing Muslim populations around us? How can we position ourselves so that when Muslims begin to seek Christ and perhaps reach out for him, we can be ready to help them find him?
The place to begin is almost always with our selves. We must examine our hearts to see if there are attitudes or fears that are keeping us from obeying Christ's commands. We must pray that Jesus would work to bring us into alignment with his will—that Muslims would know and worship him.
Next we should take some time to learn about Islam and about Muslims. Begin with a book or a study. Crescent Project's Bridges DVD study is a great place to begin and will allow you to move into greater awareness and knowledge about Islam and Muslims with a small group or Sunday school class.
Ask God for a Muslim friend
Finally, I would encourage you to ask God for a Muslim friend. The single greatest factor in Muslims coming to faith in Christ around the world is friendship with an authentic follower of Jesus. It is a theme repeated over and over again, and it could include you.
It is the story of my friend, Ali.
Ali was working for the U.S. military as an interpreter in Iraq when life became too dangerous for him to remain in his native country. He was graciously offered asylum by the U.S. government and found himself living in a large West Coast city.
As an Iraqi Muslim he was lonely but busied himself with translation work and frequent trips to the local gym to work out. On one occasion, as he was finishing up with one of the weight machines, a burly guy in a tank top approached and asked if he was done with his machine? Ali's English is good but he was unsure if the man was joking or serious and so stepped timidly away from the weights. The man, sensing Ali's fear, broke into a smile and assured him he was joking. "My name is Jake," he said.
Jake was the first American outside of work who had talked to Ali. He asked questions and when he heard Ali's story, invited him over for pizza. Ali liked Jake and so when he was asked if he'd like to come back the next day for a Bible study which Jake hosted with a group of friends, Ali readily agreed to come.
Ali had no idea what a Bible study was and Jake had little to no idea about Islam. What they did know is that they had a friendship. It was that friendship and that Bible study group that led to Ali giving his life to Christ six months later.
It seems like a simple thing—crossing the room to say hello. But for Ali, it was the beginning of a journey toward new life in Christ.
Aaron Myers serves as a mission mobilizer with MB Mission in the Midwest and as the South Dakota area coordinator for Crescent Project. His heart for the Muslim world developed when he and his family served in Istanbul, Turkey from 2008 to 2012.
Resources:
Crescent Project's Bridges is a six-session DVD small group study designed to help Christians connect with Muslims. It provides biblical teaching about Islam and what Muslims believe, opening the door for better understanding between the religions. Crescent Project's mission is to inspire, equip and serve the church to reach Muslims with the gospel of Christ for the glory of God.
Journey to Jesus, published by Tyndale House, 2014, is a six-session resource that teaches Christians how to reach out to Muslims in friendship with the love of Christ. Through high-quality, live-action video dramatizations and engaging teaching materials, your small group, church or Bible study group will explore the culture and background of Muslims, as well as meet three types of Muslims: refugees or new arrivals, culturally liberal and conservative Muslims.
Muslims, Christians and Jesus: Gaining Understanding and Building Relationships, published by Zondervan in 2011, is designed to help build life-changing bridges with your Muslim neighbors. In this four-session small group Bible study DVD, Carl Medearis, an international expert in the field of Arab-American and Muslim-Christian relations, provides background information on Islam and tools for sharing Christ with Muslims. The study helps viewers understand the basics of Islam, the difference between "moderate" Muslims and radical terrorists, the Muslim view of Jesus and how we should interact with our Muslim neighbors, friends and coworkers.—compiled by Aaron Myers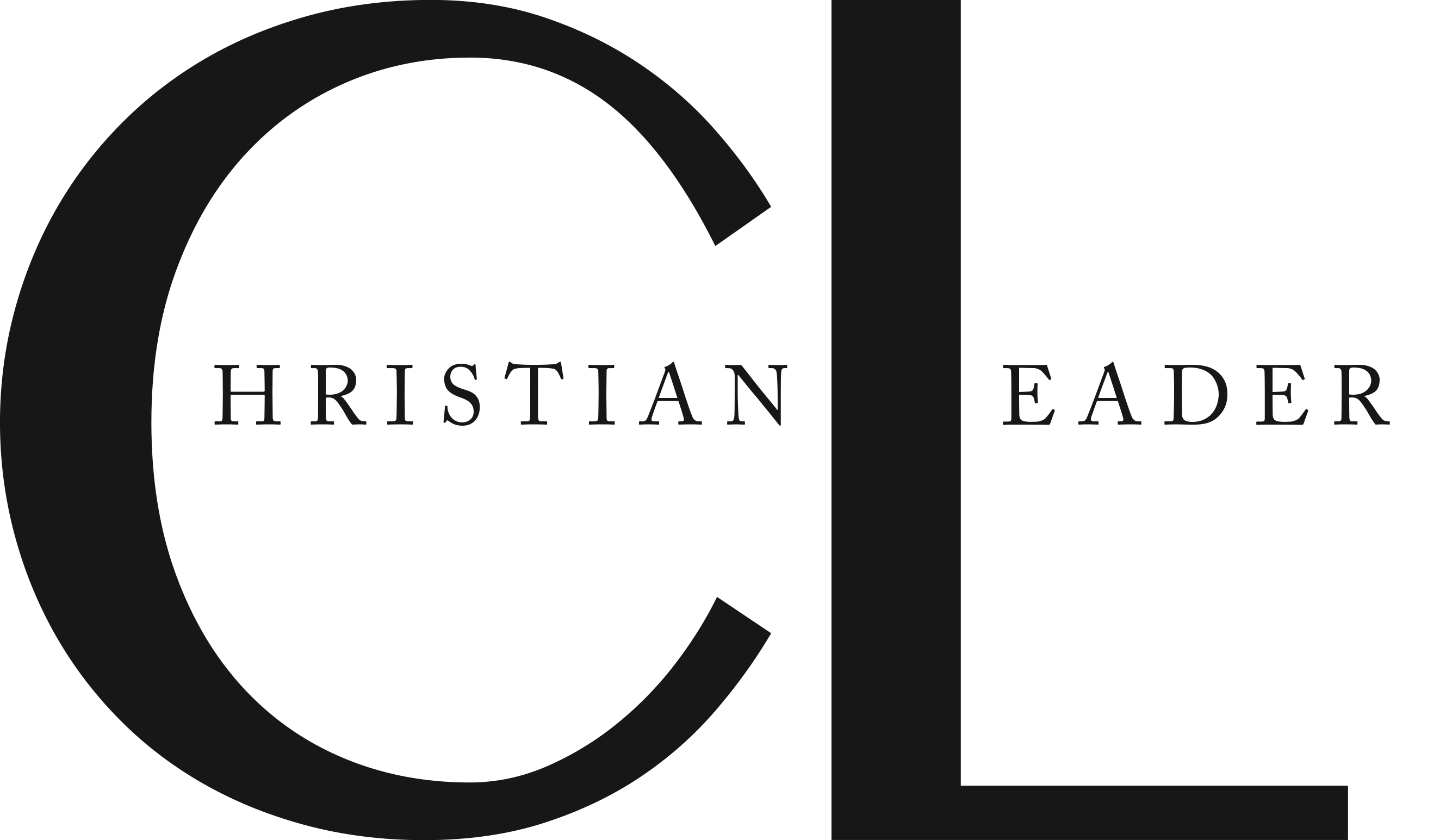 This article is part of the CL Archives. Articles published between August 2017 and July 2008 were posted on a previous website and are archived here for your convenience. We have also posted occasional articles published prior to 2008 as part of the archive. To report a problem with the archived article, please contact the CL editor at editor@usmb.org.