A teen from Hillsboro, Kansas, died June 7, 2019, while attending the Southern District Conference Senior High Youth Camp held at Sky Ranch Horn Creek Camp, located in a rural area near Westcliffe, Colorado, 150 miles southwest of Denver.
Sixteen-year-old Demarius Cox, from Hillsboro MB Church, passed away during the night. He was discovered in the morning, not breathing and with no pulse. Camp staff administered CPR until EMS personnel arrived and continued attempting to revive Cox. They were unsuccessful.
The Custer County Sheriff's Office said in a June 10 statement that there were no obvious signs of trauma, so deputies are investigating this as a suspicious death until an official cause of death is determined.
The El Paso County Coroner's Office performed an autopsy June 8 and found Cox might have suffered a pulmonary embolism. For now, officials believe this to be the cause of death. Authorities are waiting for toxicology results and a final report from the medical examiner, which could take two weeks.
"The churches of the Southern District would like to share their condolences to the family of Demarius and pledge our prayers for comfort and courage in the face of this tragedy," says Tim Sullivan, Southern District Conference minister, in a statement.
"We also want to commend the SDC camp staff and counselors for their sensitive, courageous and thoughtful action during the emergency that took place that morning and for their wise and compassionate response to both the family and to the campers who remained at the camp. Special thanks goes to Russ Claassen, district youth minister, and Sara Jo Waldron, youth pastor for Hillsboro MB Church, for their leadership and to many others who stepped up and served with sensitivity and professionalism in unexpected and uncomfortable circumstances. Thanks also to the Custer County Sheriff's department and EMS crew who responded and worked with SDC staff during this crisis."
Claassen says the campers and counselors from Hillsboro, who were from Hillsboro MB Church, Parkview MB Church and Ebenfeld MB Church, met with a team of chaplains from the Custer County "Core" of Chaplains. The "Core," a non-profit ministry providing a specialized group of chaplains trained to help groups in crisis and grief, was called by the Custer County Sheriff's Office.
The morning session was adapted to focus on prayer, Scripture and worship and praise through music, Claassen says. Specific camp counselors and staff were identified as people students could talk with in addition to their counselors. The afternoon free time and evening session went on as planned.
"Permission was given to campers to not feel guilty, to still have fun, to feel sad and mourn…basically permission to feel what they needed to feel and not to feel forced to feel a certain way," Claassen says.
Visitation for Cox is Wednesday, June 19, from 6 to 8pm at Hillsboro MB Church, 300 Prairie Pointe in Hillsboro. The funeral is Thursday, June 20, at 10:00 am at Tabor College Shari Flaming Center for the Arts in Hillsboro and will be officiated by Sara Jo Waldron. Contributions to help with funeral and related expenses can be made to Cox Family Benefit Fund at any Emprise Bank location or mailed to Emprise Bank, PO Box 100, Hillsboro, KS  67063.
"Please continue to pray for the Cox family, the Hillsboro MB Church family and those who were so closely involved with Demarius' tragic death," Sullivan says. "We grieve, but our faith is in the power of Jesus' resurrection."
Cox was born April 1, 2003, in Orlando, Florida to Demetrius and Ciara (Harris) Cox. Survivors include his parents, one brother, Demetrius Cox Jr. of Orlando, Florida; and two sisters, D'myia Cox and D'asia Cox, both of Hillsboro.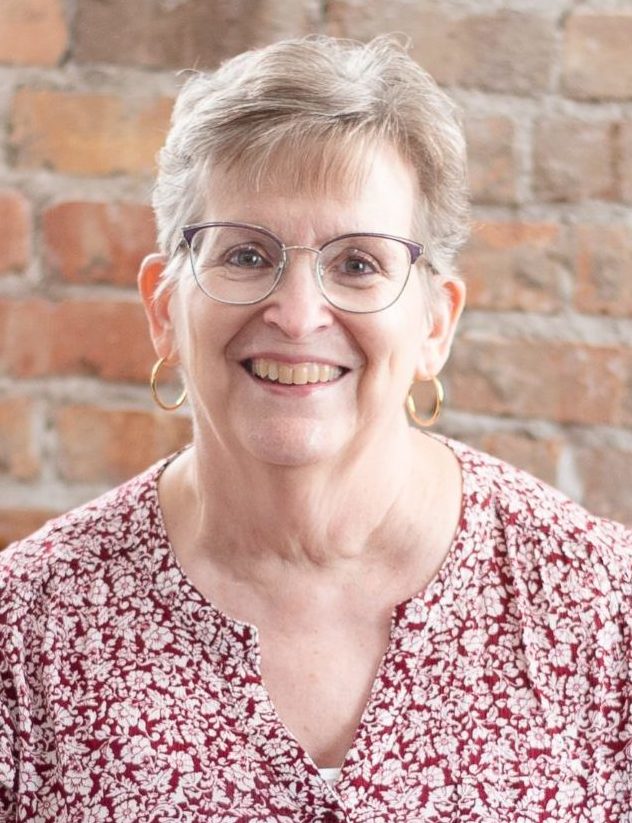 Connie Faber joined the magazine staff in 1994 and assumed the duties of editor in 2004. She has won awards from the Evangelical Press Association for her writing and editing. Faber is the co-author of Family Matters: Discovering the Mennonite Brethren. She and her husband, David, have two daughters, one son, one daughter-in-law, one son-in-law and one grandson. They are members of Ebenfeld MB Church in Hillsboro, Kansas.