The annual gathering of the International Community of Mennonite Brethren (ICOMB), held May 10-14 in Abbotsford, British Columbia, marked a change in leadership for the global fellowship.
Rudi Plett announced he will not serve a third, three-year term as ICOMB's global director, concluding his work with ICOMB in May 2024. Elton DaSilva, currently national director for the Canadian Conference of MB Churches, will assume Plett's role.
ICOMB member conference delegates elected a new Executive Committee. Paul Dück, Brazil, was elected chair; Andreas Isaak, Germany, will be vice chair; Bob Davis, the United States, will be treasurer; and Vic Wiens, Canada, will serve as secretary. Marques Mente, Portugal, and Elton DaSilva, Canada, were elected as members at large.
When DaSilva assumes the role of global director, his position on the ICOMB executive Committee will be filled by a representative of another conference, preferably from Africa or Asia.
Ed Boschman, who has been the USMB representative since 2008 and has been serving on the Executive Committee as the ICOMB treasurer, announced his retirement from his ICOMB roles. As the 2023 Summit was his final global gathering, delegates had a time of prayer for Boschman.
Bob Davis, newly elected treasurer, will also serve as the USMB representative to ICOMB.
Transition plan for global director
When Plett informed the ICOMB Executive Committee of his decision to not pursue another term of service, the committee began "actively planning for a suitable replacement," says newly elected chair Dück in the June ICOMB newsletter.
Dück writes, "After careful consideration, Rudi suggested Elton DaSilva as a strong candidate for the position. The ICOMB Board thoroughly evaluated the requirements and qualifications for the role and found that Elton aligns very well with our needs."
DaSilva, who has been a member of the ICOMB Executive Committee since 2023 and speaks multiple languages, has "strong spiritual leadership qualities, an impeccable reputation, a clear and aligned theological position and extensive familiarity with conferences in both the Global North and South," writes Dück. "Additionally, his ability to connect with additional resources will greatly aid in the expansion and consolidation of conferences."
The Executive Committee discussed and prayed about approaching DaSilva before talking with him. Dück writes DaSilva accepted the invitation after praying about it and receiving "peace from God."
The proposal was then presented to the ICOMB delegates who approved DaSilva's appointment. Consequently, the ICOMB Executive Committee officially invited DaSilva to be the next global director, and he accepted the invitation, with the blessing of the Canadian Conference of MB Churches (CCMBC).
To ensure a smooth transition, a transition phase has been established, says Dück.
"Elton will continue with CCMBC until October 2023 to transition his responsibilities to a new leader. Following this, he will have two months of personal retreat. Elton will assume the role of ICOMB global director by January 2024. There will be a two- to three-month overlapping phase with Rudi to facilitate the transition of activities and responsibilities, Dück says.
"Throughout this entire process, we have witnessed God working in a remarkable manner, leading us towards a healthy transition," says Dück. "We are truly grateful for his guidance and provision."
In a May 31 email to all CCMBC churches announcing DaSilva's resignation, CCMBC Executive Board interim moderator Cam Stuart thanks DaSilva for moving the denomination forward "with a sharper vision for what God has called us to be and do in building his kingdom in Canada, following our principle value of scriptural authority…. We will miss Elton and look forward to seeing the great work he will contribute to his new position in our global family."
With files from ICOMB and CCMBC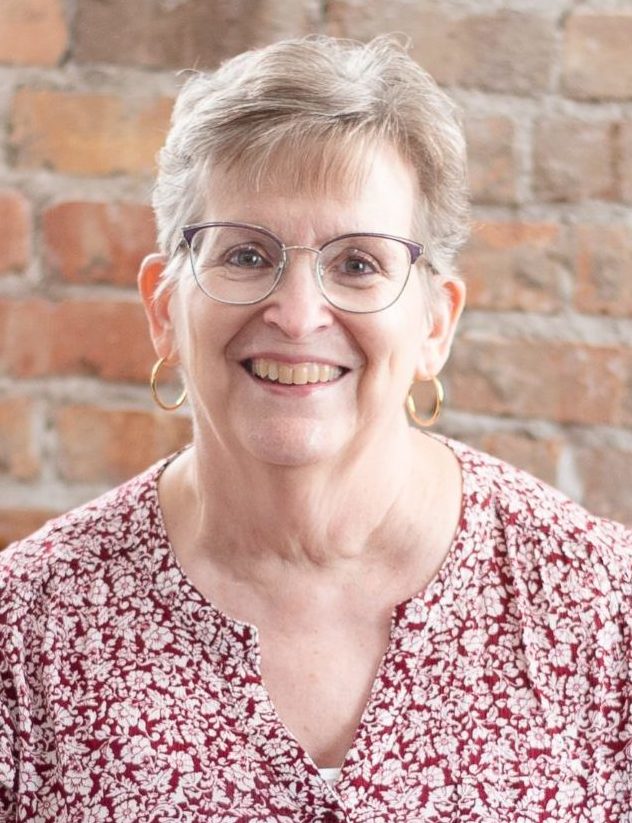 Connie Faber joined the magazine staff in 1994 and assumed the duties of editor in 2004. She has won awards from the Evangelical Press Association for her writing and editing. Faber is the co-author of Family Matters: Discovering the Mennonite Brethren. She and her husband, David, have two daughters, one son, one daughter-in-law, one son-in-law and two grandchildren. They are members of Ebenfeld MB Church in Hillsboro, Kansas.