Leaders protest changes to Japan's constitution
By Paul Esau of MB Herald with files from Kelli Yoder of Mennonite World Review
Leaders from each of Japan's five Anabaptist conferences, including the Japan MB Conference, submitted a letter to Protestant periodicals in early May calling Japanese Christians to defend the country's "peace Constitution."
Since 1947, Article 9 of the Japanese constitution has prohibited war. While the Japanese constitution has never been amended, current Prime Minister Shinzo Abe is proposing changes to Article 96—which sets the legal process for amendments—and several other articles, including Article 9.
In May, Japan's Diet began debating the Constitution revision proposal. The Upper House is expected to vote on it in July.
To most, but not all, of Japan's Christian community, Abe's proposals are seen as a threat to Japan's status as a peace state.
Hironori Minamino, associate pastor at Ishibashi MB Church and academic dean at Japan's only Anabaptist seminary, is a signatory of the appeal letter. Minamino is pictured above, right, with senior pastor Rev. Funahashi, left. In his opinion, Article 9 has prevented any resurgent militarism in Japan and influenced the government to pursue other forms of policy.
"The Japanese constitution demands the government (only) avoid using military power," says Minamino, "not…take the initiative in making peace, while Jesus calls Christians to be peacemakers in a more affirmative way in the biblical texts."
Minamino says, "Many Japanese Mennonites and other Christians, however, notice that the avoidance of military solutions is a part of pacifism in the current situation where military forces wield their power over the world. Changing Article 9 means not only that the Japanese people should be involved in wars but also that they will separate themselves from the ideal of peace."
Minamino also notes that there are important political and economic reasons for preserving Article 9, including unresolved tensions from Japan's role in WWII and potential economic damage to Japan's international trade.
The letter, dated May 3, begins by affirming the country's war prohibition and calls on all Japanese Christians to defend Article 9 and the constitution of Japan. The letter quotes Isaiah 2:4 and Matthew 5:9 and argues that Abe is proposing a "change for the worse" according to Christian theology:
"With these developments at a time of unprecedented tensions, we as Anabaptists/Mennonites…are being put to the test. As a historical peace church, now is not the time to close our mouths and keep silent. It is a time to stand up by the power of our Lord Jesus and say that 'War is the greatest of sins,' and 'We must not open up any path that would cause our country to engage in war again.'"
Two of the 13 signatories were Mennonite Brethren leaders who signed the letter as individuals rather than as representatives of their churches. Minamino says not all MB leaders wish to speak out publically, "because many Mennonite Brethren in Japan believe that the Christian faith should be separated from actual political matters."
According to Minamino, there is a small minority of MBs who support amending Article 9 in order to better defend Japan as a nation. Many Japanese are reconsidering Article 9 because of rising international tension on the Korean peninsula and a continuing dispute over the Senkaku Islands that complicates East Asian relations.
Ken Shenk of Findlay, Ohio, who spent many years among Mennonites in Japan with Mennonite Board of Missions, was asked to translate the letter into English and to circulate among Mennonite, Mennonite Brethren and Brethren in Christ editors in North America.
"Mennonite churches in Japan started soon after World War II and have never been tested for (their) pacifism," Shenk says in a Mennonite World Review interview. "Japan has not waged war since then."
Shenk says the postwar years were a time of soul searching for many Christians in Japan.
"Japanese Christians in general, and Mennonites in particular, don't want to repeat history and thus feel responsible to raise the alarm if they see their country backsliding into accepting war as a legitimate act," says Shenk.
Shenk says the facilitators are appealing to Mennonites worldwide.
"I think the group would like Mennonites outside Japan to be reassured that Mennonites in Japan are publicly pledging their allegiance to the Lord of Peace as faithful Anabaptist/Mennonites."
Laurence Hiebert, a pastor who served 22 years with MB Mission in Japan, says that the original MB missionaries to the island nation were mostly against political involvement because of their theological training.
"It would seem to me that the Japanese MB church conference has maintained that position rather than been open to much change in that regard," he says.
Unlike in North America, Hiebert says, pacifism in Japan is much closer to the cultural norm in both the secular and Christian communities. "Generally, in all of Japan, (people) would be pacifists," he says, "The wars in the past have left a deep imprint upon their culture, their psyche and their politics."
In Hiebert's opinion, the government feels "considerable pressure, particularly from the United States, to make these changes."
The U.S. still maintains significant military forces in Japan, especially on the island of Okinawa. The Japanese also maintain combat ready land, sea, and air "self-defence forces" under complete civilian control.
Minamino and the other signatories have called upon the greater Mennonite Brethren and Christian community to pray for Japan. Their hope, as they continue to explore concepts of pacifism and non-violence, is that the nation in which they live and worship will continue to contribute to the international community through peace and not military power.
Sidebar: Struggling with politics is not new
Engaging in politics has been a historical challenge for Mennonite Brethren
By Paul Esau
Japanese Mennonite Brethren aren't the first to struggle with the ethics of political advocacy and involvement. Why have Mennonite Brethren historically abstained from politics? In our increasingly politicized world, is it possible for us to engage effectively and with integrity?
There are historical reasons why Mennonite Brethren have historically avoided political involvement says Tim Geddert, New Testament professor at Fresno Pacific Biblical Seminary and a member of the USMB Board of Faith and Life.
"The earliest Anabaptists, by not going along with the state churches of their day were by default automatically excluded from the political process," says Geddert. "I think through Mennonite history there's been a reluctance to participate in a process…associated with military or other violent means of enforcement. And there have been circumstantial reasons for non-involvement (like the restrictions upon German Mennonites emigrating to Catherine the Great's Russia)."
Yet is political abstinence a historical or a theological position for Mennonite Brethren?
"Being a Christian is inherently political," says Brian Cooper, assistant professor of theology MB Biblical Seminary-ACTS and chair of the Canadian Conference of MB Churches Board of Faith and Life. "The caveat to political involvement by Christians is that while being a Christian is political, it is not partisan. So while Christians may be involved through a political party…they need to realize that no political party represents the kingdom of God."
Japan's Article 9 presents an interesting dilemma for Mennonite Brethren because it seems to fundamentally align with the denomination's peace mandate and traditions. If such an article could survive in the Japanese constitution for 65 years, should Canadian and American Mennonite Brethren be advocating for similar legislation in our nations?
"I'm not a big fan of advocating for things that are completely unrealistic," says Geddert. "Let's put our energies into things that could stand some potential for making a difference. I'm a pacifist, but I'm not the kind of pacifist who thinks we should see if we can convince the U.S. government not to have an army. What chance would we have of not being thought of as a laughingstock?"
That said, Geddert adds he would probably sign such a petition anyway.
"I don't think that there's a great likelihood that a clause like that would ever pass through Parliament," says Cooper, echoing the same pessimism from a Canadian perspective.
As for the ethics of political involvement, both men warned of the contradiction of serving two masters.
"Political work is inherently built on compromise, and that doesn't grasp the fullness of the mandate of the kingdom of God," says Cooper. "The compromise that is necessary at the political level is incompatible with the gospel at its most basic level. There are tradeoffs that need to be made, and Christians ought not assume that they can make those tradeoffs without changing the nature of what they're doing if they think they're doing kingdom work," says the Canadian.
"I follow the argument that John Howard Yoder uses in the little booklet Discipleship as Political Responsibility," says Geddert. "He basically says the state has a mandate given by God, and we as followers of Jesus have a mandate given by God and it's not the same. Our mandate is to overcome evil with good; God never expected the nation to do that. They are required to control evil with limited evil or violence for the sake of stability. We don't deny the state the right to have a police force just because we don't think we should be a part of it," says Geddert.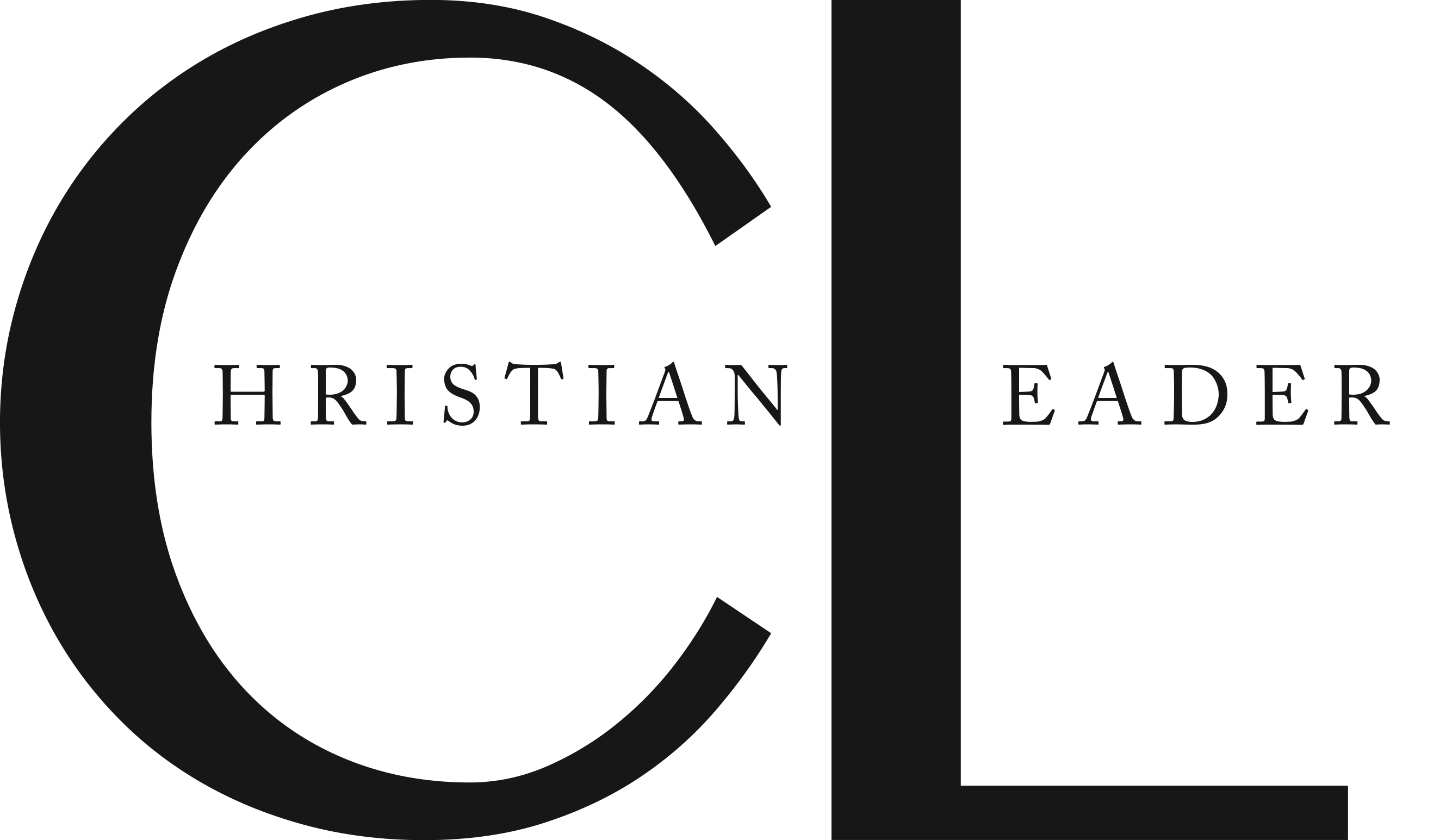 This article is part of the CL Archives. Articles published between August 2017 and July 2008 were posted on a previous website and are archived here for your convenience. We have also posted occasional articles published prior to 2008 as part of the archive. To report a problem with the archived article, please contact the CL editor at editor@usmb.org.