The U.S. Conference (USMB) Leadership Council and Leadership Board met April 21-22 following the USMB New Pastors' Orientation held April 17-19 in San Diego, California. The U.S. Board of Faith and Life, which hosted the orientation, met April 19.
Updates and reports dominated the agenda Friday for the Leadership Council. Don Morris, USMB national director, gave updates on the Christian Leader Editorial Committee, Terry Hunt, Eastern District Conference minister, reported on Integrated Immigrant Ministries, and Kyle Goings, NextGen chair, reported on the Leadership Pipeline and ASCENT, the USMB national summer camp for high schoolers.
The Leadership Council continued discussing the reversion clause included in the USMB bylaws and asked district ministers to gather feedback from their districts. Reports were given by the U.S. Board of Faith and Life, district ministers present and by the PDC Hispanic Council, MB Foundation and Multiply.
The search for the next national director was a topic of discussion by the Leadership Council and was the sole agenda item when the Leadership Board met Saturday morning, April 22.  The search is prompted by the decision of current national director Don Morris to retire in the summer of 2024.
"I'm sure (the search) will be a bit fluid, but right now we have a path forward," Leadership Board chair Luke Haidle says in an email interview following the meeting. "Next steps are putting out a survey to pastors and other leaders about what qualities they think the next national director should have. We have been incredibly thankful for Don and his leadership. But the constituents may have some thoughts about what our evolving national landscape looks like and what kind of skill set will be needed for this next decade or so."
The Nominating Committee, comprised of the district ministers and national director, will be securing candidates for two vacancies on the Leadership Board in preparation for the search for a new national director.
The Leadership Board is comprised of elected representatives Gaven Banik, Boris Borisov, Darrin Foddrell, Luke Haidle, Jared Pulliam, Darren Rempel (absent in April), Saron Tesfaye (absent in April) and Dave Thiessen.
The Leadership Council includes all elected representatives plus the five district ministers, Multiply general director, MB Foundation president/CEO, PDC Hispanic Council representative, NextGen chair and the USMB national director.
The Leadership Board continued to follow a new meeting pattern by gathering informally Thursday evening, April 20. If there are new board members, Thursday evening serves as a time for orientation and training, Haidle says.
"If there are not new board members, then it is a team building event," Haidle says. "Spouses are welcome to join. We have done this a few times now, and I already appreciate it greatly."
Board of Faith and Life meet 
The USMB Board of Faith and Life (BFL), convening April 19, began their spring 2023 meeting by reviewing the New Pastors Orientation before picking up ongoing and new agenda items. The board continued discussing the Resource for Churches Dealing with Sexual Misconduct document and identified areas that will be revised and updated. Churches will receive the updated document after the U.S. BFL and district BFLs have viewed the final draft.
The U.S. BFL also resumed discussions regarding current drafts of documents related to homosexuality and transgender/same sex attraction.
Dave Loewen, Hillsboro, Kansas, was selected as the new BFL chair and Connie Nicholson, Fresno, California, was elected as vice-chair.
In other new business, the board discussed credentialing undocumented persons for ministry, concluding that since each state government has a different way of handling undocumented persons, it is appropriate for each district BFL to address credentialing.
BFL also discussed and affirmed a proposed amendment to USMB bylaws to remove the reversion clause.
Week begins with New Pastors' Orientation  
Seventeen USMB pastors and nine spouses attended the 2023 New Pastors' Orientation held April 17-19, at Island Palms Hotel & Marina in San Diego, California. The gathering was hosted by the USMB Board of Faith and Life. Total attendance, including BFL members and resource speakers was 49 people.
The purpose of the orientation, held every two years, is to familiarize pastors who are new to the pastorate or new to USMB with the structure, theology and ministries of U.S. Mennonite Brethren.
Presentations on the USMB leadership structure, Confession of Faith, MB distinctives and engaging current issues were provided by USMB national director Don Morris, district ministers and BFL members.
Wendell Loewen, Tabor College, provided a brief Anabaptist and Mennonite Brethren history lesson, and Tim Geddert, Fresno Pacific Biblical Seminary, spoke about MB theology and how Mennonite Brethren read the Bible. Kyle Goings, USMB NextGen chair, discussed generational differences.
Participants heard briefly from Bruce Enns, Multiply general director, Tabor College president David Janzen, Fresno Pacific University president André Stephens and FaithFront director Wendell Loewen. The International Community of Mennonite Brethren was introduced with a video and several individuals shared how they benefitted from stewardship services provided by MB Foundation.
Morning devotions were given by Multiply's Enns, USMB staff member J.L. Martin and BFL member Connie Nicholson. Micah Bentley, worship pastor at Copper Hills Church, Phoenix, Arizona, led a time of worship each morning.
Throughout the orientation, participants prayed together and could also schedule individual prayer times with Stephen Humber, Multiply regional mobilizer. During their free time Monday afternoon and evening, attendees could meet individually with ministry representatives and visit area attractions.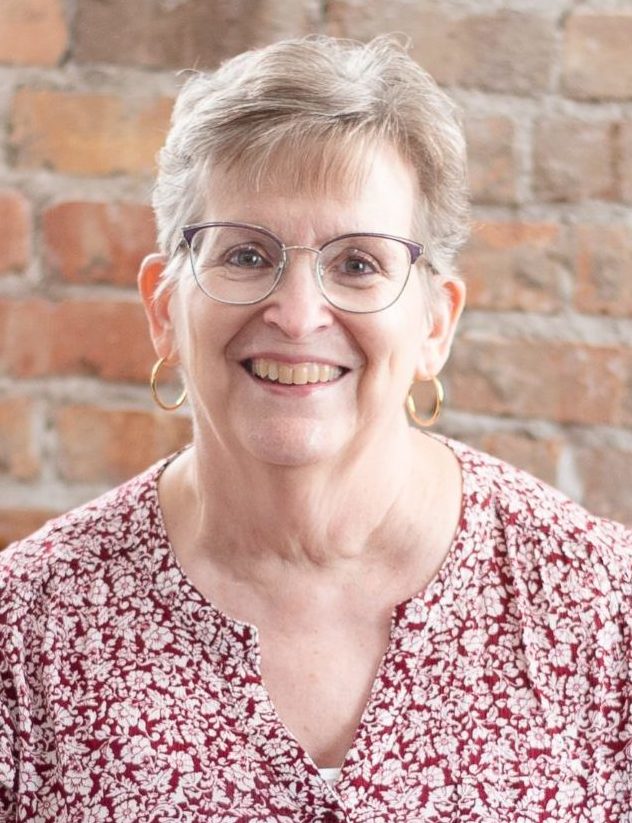 Connie Faber joined the magazine staff in 1994 and assumed the duties of editor in 2004. She has won awards from the Evangelical Press Association for her writing and editing. Faber is the co-author of Family Matters: Discovering the Mennonite Brethren. She and her husband, David, have two daughters, one son, one daughter-in-law, one son-in-law and two grandchildren. They are members of Ebenfeld MB Church in Hillsboro, Kansas.