Reflections on living our marriage vows to love in sickness and health
By Jared Burkholder
June 16, 2015
Dear Charlene,
Happy Golden Anniversary…well, almost. We'll settle for 49 years, four months and six days of marriage before the Lord called you home. Fifty years ago today we said our vows, exchanged rings and promised before God and a church full of witnesses to be faithful to one another "in sickness and in health…as long as we both shall live." Saying it, however, is a whole lot easier than living it.
Two years later we would learn that your mom had Huntington's Disease, an inherited illness named after Dr. George Huntington who identified this neurological disorder in 1865. It was against the darkened backdrop of Huntington's Disease that for nearly 50 years we daily endeavored to totally trust the absolute sovereignty of God for our marriage and family.
Late in the evening of Oct. 22, 2014, your heart stopped beating and your breathing ceased. I leaned over you and gave you a farewell kiss. In that moment your faith became reality, for to be absent from the body is to be at home with the Lord (2 Cor. 5:8).
Unprepared
Since you resided in the local nursing home for your last 3 ½ years and I lived at home, I thought I was prepared for our separation at death. Within a couple of weeks, however, I began dealing with thoughts and feelings I had never entertained before—thoughts that rocked my boat. I was prepared, but not to the extent that I had thought I would be.
After several weeks of reflection, one day it dawned upon me that I was struggling with jealousy and insignificance. You now totally belonged to Jesus (as if there was ever a time you didn't). We had talked about and anticipated this for decades. Yet when reality hit, it was different than I had expected. In my mind's eye I saw you with Jesus and felt a pang of jealousy. It was like someone was stealing my girlfriend, my partner, my lover. For nearly 50 years you were my soul-satisfying, intimate friend. As the Huntington's progressed, I was your provider, your cheerleader and a major caregiver. Now, in heaven, Jesus is the center of your attention and affection. I envy that.
Increasingly I felt like I was sitting on an empty bench in an abandoned dugout. The baseball season was over and God was not renewing my contract. I was no longer needed as a designated hitter. You were in heaven and I was no longer an active player. I was a spectator—an observer, needing my own encouragers as I face the challenges of Parkinson's Disease and other health issues.
During this time, more out of curiosity than necessity, my mind overflowed with questions.
Did angels escort you to heaven or did you instantly wake up there?

When did you first see Jesus? What did he say to you?

What do you do every day?

Are you wearing a white robe or are colorful African prints available?

Do you get to choose what age you want to be throughout eternity?

Are there "street-streets" in heaven—like the kind we drive cars on—or are they more like paths and plazas?

Is there a universal "Heavenese" that everyone speaks and understands?

What are family relationships like in heaven? Will present spouses have a special relationship—intimacy apart from sexuality?

Did Jesus go to prepare one dwelling place for the two of us or one for each of us?
One of the great Christian doctrines is that of resurrection—the certainty that there is life after death, a heavenly paradise for redeemed family members and friends (1 Thess. 4:13-18). In recent months, however, I have been pondering Jesus' words regarding interpersonal relationships in heaven.
On loan from God
In Luke 20:34-36, Jesus says, "The sons of this age marry and are given in marriage, but those who are considered worthy to attain to that age and the resurrection of the dead, neither marry or are given in marriage, for neither can they die anymore, for they are like angels, sons of God, being sons of the resurrection." These verses continue to perplex me as I endeavor to understand what Jesus said and/or meant without having him say more. Interestingly, I do not remember ever having heard an exegetical message, Sunday school class lesson, college or seminary lecture or a group discussion on these verses. For me this is a work in process.
The older I get the more I'm convinced that life and death are all about God. God is the creator of all, and we are his stewards. At funerals of children and youth, I have reminded parents that our children are on loan to us from God. Now I remind myself that I should also think of you, my wife, in the same way, and that God gave me to you so that you could disciple me on his behalf.
By now, Char, you have undoubtedly met King David and have thanked him for the many psalms he took the time to write. How comforting to know our times are in God's hand (Ps. 31:15). How faith-building to know that our God is the Lord over all disease and calamity. How encouraging to know that it is God who genetically and physiologically wove and embroidered you in your mother's womb (Ps. 139:13-15).
And how incredible that God intentionally knit a few extra protein stitches on the "short arm" of Chromosome 4 of your DNA, which in your late 40s began producing the rogue Huntington protein. This protein gathers in a variety of the some 20 centers of the brain, killing off neurons, resulting in an individually unique collage of abnormal, movement manifestations called Huntington's Disease.
How fascinating that the same divine hands that wove Huntington's Disease into your DNA are the same fingers that wrote in his book the number of your days—70 years, two months and 20 days—some 25,648 days total—before one of them came to be (Ps. 139:16).
God: the first cause
No matter how theologically perplexing such a perspective of God is to many, and no matter how tempted we are to describe the sovereignty of God in less than absolute terms (e.g., "divine providence") the Word of God continually and consistently describes God as the first cause of everything; the one who makes himself personally responsible for everything, even Huntington's Disease.
For example, God declares to Moses in Exodus 4:11, "Who has made man's mouth? Who makes a man not able to speak or hear? Who makes one blind or able to see (or having or not having Huntington's Disease), is it not I, the Lord?" (NLV). And again in Isaiah 45:7 God says, "I form the light and create darkness, I bring prosperity and create disaster (i.e., natural disasters); I the LORD do all these things."
God's priority for humankind is forgiveness and freedom from sin, not from suffering. God has an endless number of options up his inscrutable sleeve that might be totally unacceptable and unloving on the surface but in the end are the most loving thing he could do. In the end, God's actions will have the greatest possibility to draw the greatest number of people to know him, to share him with others and to worship him.
Here's looking at you
Finally Char, in the words of Humphrey Bogart in the movie Casablanca, "Here's looking at you, kid." I've been looking at you for almost 50 years, and you continue to amaze me!
I've looked at you romantically, with your hourglass figure.

I've looked at you smile when receiving gifts and holding and nursing our four newborns.

I've looked at you early in the morning having your quiet time with God.

I've watched you joyfully cook for our family and others.

I've seen you play the piano with such feeling and meaning.

I've looked at your tears as you struggled with Huntington's.

I've looked at you as you slept peacefully.

I've seen you work with severely and profoundly handicapped public school children for 17 years.

I proudly looked at you as you graciously walked through the valley of the shadow of death as a resident of our local nursing facility.
Our fuel for every day was hearing God say, "Trust me." One day we will all celebrate in glory, with or without streets and with or without white robes. I anticipate seeing you soon. C.S. Lewis observed, "There are far better things ahead than any we leave behind." Even so, come Lord Jesus.
Happy anniversary with all my love,
Jared
Jared Burkholder currently lives in Hesston, Kan. He was pastor of Parkview MB Church in Hillsboro, Kan., for nine years and for 20 years was a college professor and administrator at Grace University, Omaha, Neb. The Burkholder family wanted to help in the search for a cure for Huntington's Disease and so Charlene donated her brain to Harvard Medical School, the only medical school in the U.S. presently doing research on Huntington's Disease. Jared says, "Char has the dubious distinction of being the only Burkholder who went to Harvard, all expenses paid."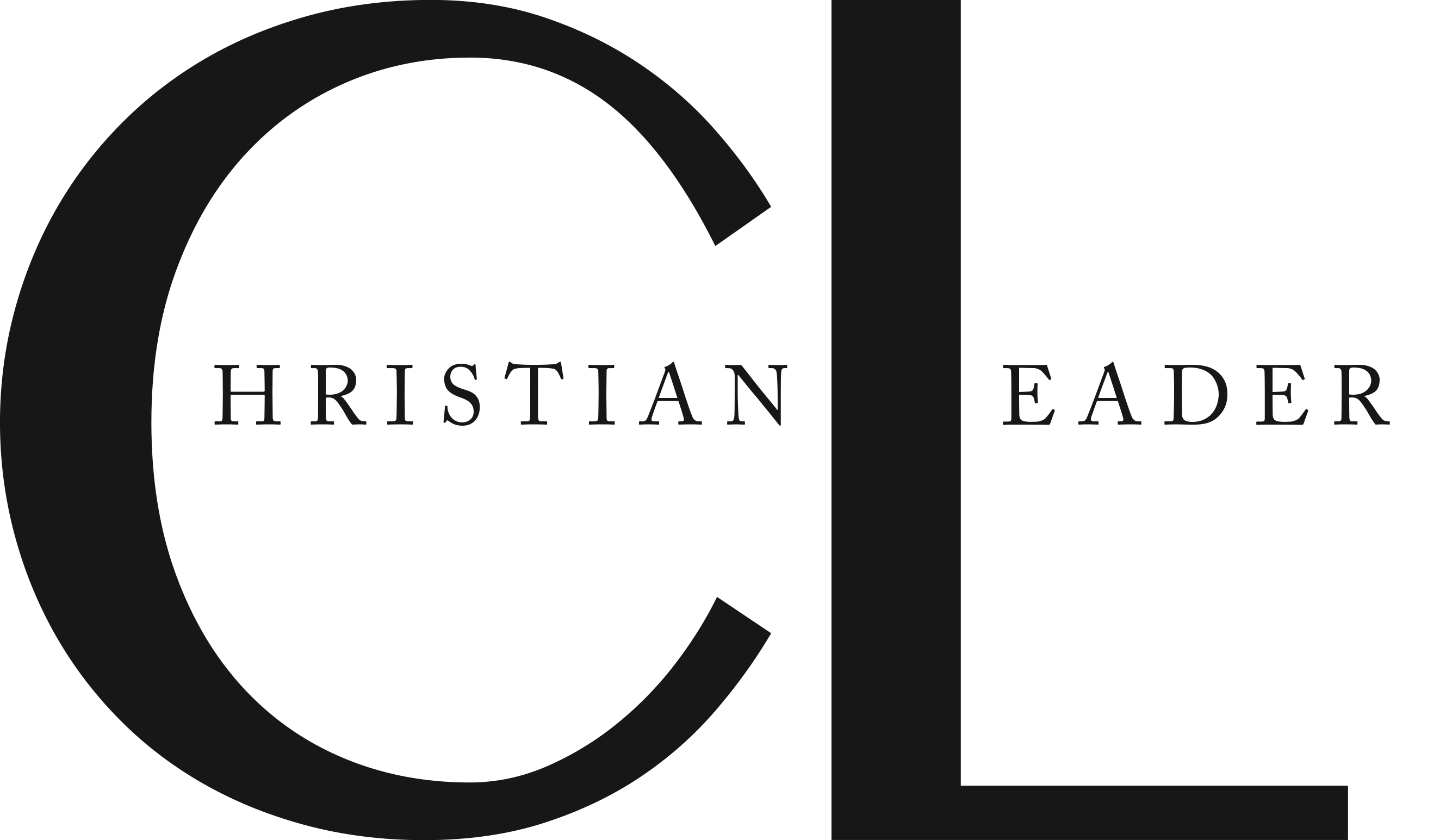 This article is part of the CL Archives. Articles published between August 2017 and July 2008 were posted on a previous website and are archived here for your convenience. We have also posted occasional articles published prior to 2008 as part of the archive. To report a problem with the archived article, please contact the CL editor at editor@usmb.org.