How loving a single mom with five children changed our church
By John Richardson
A few months back, the Sunday morning message was on suffering, and we encouraged people to come up for prayer during the last worship song. Rosa, a woman in her early 30s, rushed forward. She held back her tears until she reached the front. One of our staff members met her and listened intently as she poured out her heart.
Rosa said: "I live in this community. We're a half-mile away from the church. I walked here with my five kids. We have a restraining order against my husband. He's an addict and has become abusive. He's in jail now. We are suffering. We don't know how we're going to get through this. How am I going to raise my kids? How are we going to get by? I need help—pray for me."
Our staff member prayed for her as the congregation sang:
"Savior, worthy of honor and glory
Worthy of all our praise, you overcame.
Jesus, awesome in power forever
Awesome and great is your name, you overcame."
Rosa walked back to her seat and attempted to sing along. She could not.
After church she grabbed her kids from children's ministry and walked all five of them home by herself. Our staff member called and relayed to me the details of her situation. He then asked, "Would it be OK if my wife and I bought some groceries and drove them to her apartment tonight to maybe encourage her?"
"Not a good idea," I said. "The Lord helps those who help themselves."
No wait—that's not what I said. I affirmed him for his awesome idea. So they drove to the store, loaded up the groceries and headed to Rosa's apartment. One of her kids opened the door and yelled back into the apartment, "Mom! Church people are here with food for us!" Rosa came to the door, overwhelmed with gratitude.
Caring for Rosa
That one Sunday changed our church. Many Sundays we put numerous car seats in our cars and drove to Rosa's apartment to provide a ride for her and her family. We've met the family at the grocery store so that Rosa doesn't have to haul all of the groceries and her kids on multiple city buses to return home. One of our staff members occasionally brings meals for her and the kids.
In August, Rosa had a sidewalk sale to raise money for back-to-school supplies for her kids. When she didn't raise enough money, we were able to buy those supplies. In November we helped her with a down payment for a three-bedroom apartment that is closer to grocery stores and schools.
Her son, Matt, attends the school where our church meets, and he was kicked out of the school because he vandalized our Sunday school room. Now Matt has weekly meetings at the school district office across town. At first, Rosa attempted to get all of the kids to school and her son to the district office once a week. The drive is only 15 minutes—unless you take the bus and then it takes 3 1/2 hours … one way. This meant Rosa picked up her daughter from kindergarten two hours late.
Rosa had exhausted all of her resources when she called us to see if once a week we could drive her son. When asked, our church people graciously stepped up. We drive Matt to his meeting every week. Oh, and Rosa and her family haven't been able to come to our church for eight months because the district has a policy banning Matt from all district campuses.
Loving our neighbors
I want to be upfront. I am not sharing these stories so that you think I am a part of a really good church. The fact is, I did not want to do any of these things. Every single thing we did to help Rosa and her family was inconvenient. I let nearly every call I received from her go straight to voicemail before calling her back. I was reluctant. I was selfish. And I was wrong.
I once read that the kingdom of God is where the gifts of the church meet the needs of the world. I'm more and more convinced of that reality every day. As followers of Christ, a massive part of our mission as disciples is to give ourselves away in sacrificial love to our neighbors.
Who are our neighbors? Hmm, everyone. The guy in your church who asks you for prayer about the same thing every single week—that is your neighbor. The woman in your church who always answers rhetorical questions out loud—that is your neighbor. The toddler who is crying in the middle of the sermon—that is your neighbor. The side-hugger who always shows up when you're in the middle of a conversation with someone else—that is your neighbor. The pastor of the bigger church across town—that is your neighbor. The single mother of five, who walks to church and whose kid may have vandalized your facility—that is your neighbor.
I've discovered that it is always inconvenient to love my neighbors. I've learned that every person God brings into my life has unsurpassable worth, and that they are worth Jesus dying for. It is irrelevant whether or not they help increase attendance or help us meet our monthly giving. They are my neighbors, and I am called to love them. The church is not a business where we evaluate how our time affects the bottom line. There is only one bottom line for the church—to love God with all of our heart, soul, mind and strength and to love our neighbors as ourselves.
And here's the good news! When we do that—when we love God and neighbor, when the gifts of the church meet the needs of the world, when we overcome inconvenience and selfishness—we become more and more the spotless bride that Jesus longs for. We shine even brighter amidst the darkness. We become a city on a hill that cannot be hidden.
Do the dance
As a pastor, I am privileged to help lead the way in sacrificial love. But for me, this plays out much like a slow dance in junior high school. I'm in step with the music, then I step on some toes. Then I'm grooving again, and I try a dance move that is too difficult and every one just stares at me. Did I just use the word "grooving?" I am my mother!
An example may help.
Every Sunday morning I park my car very far away from our church so as to give others the best spots. (I'm moving with the music.)
But then I get a certain amount of satisfaction from knowing that everyone who sees my car parked so far away thinks I am a great servant leader. (Out of sync and stepping on toes.)
I change parking spots, hiding my car from sight so that no one thinks more highly of me than they should. (Back in sync. Grooving with the music. There's that word again.)
I write an article for Christian Leader explaining in detail how I hide my car from sight so as not to look more spiritual, therefore proving how humble and spiritual I really am. (Out of sync. And I've now started doing the "Carlton" and everybody is thinking how attention-hungry I am.)
I believe we're called to be the church when it hurts…when it is inconvenient… when it is difficult…and when it doesn't help our "bottom line." The God we serve, with his last dying breath, forgave the very people who were nailing him to the cross. If ever there was an inconvenient and difficult time to love others, it was then.
So go. Do this dance. Love God. Love your neighbors, and give yourself away in sacrificial love for the world. And when you find yourself out of sync with the Spirit, pause, listen and get back to loving Jesus and others. There is no doubt that you'll discover you're shining significantly brighter than you were before.
John Richardson is the pastor of Mountain View Community Church Sunnyside in Fresno, Calif. Sunnyside was initiated out of Mountain View Community Church in partnership with the Pacific District Conference and Mission USA. Richardson will be the speaker at Named 2015, the national Mennonite Brethren youth conference April 9-12 in Denver, Colo.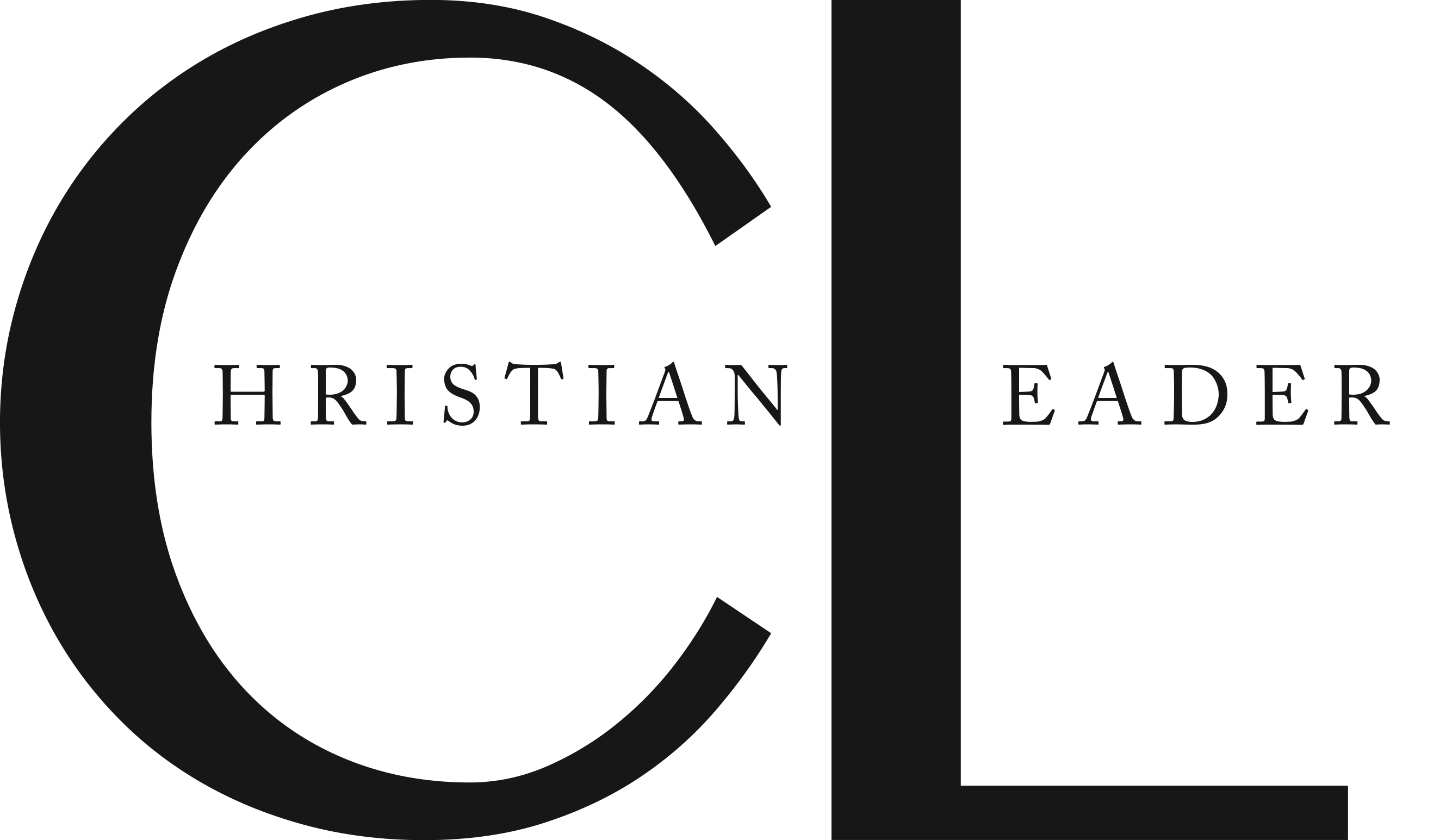 This article is part of the CL Archives. Articles published between August 2017 and July 2008 were posted on a previous website and are archived here for your convenience. We have also posted occasional articles published prior to 2008 as part of the archive. To report a problem with the archived article, please contact the CL editor at editor@usmb.org.