Turning 30 is a significant milestone for many people. For some, it marks the end of youth, while others see it as the beginning of adulthood.
For MB Foundation, it's the latter. The stewardship ministry of U.S. Mennonite Brethren is celebrating its 30th birthday Dec. 28, the date it was incorporated in 1990.
"The crazy year of 2020 has done so much to validate the maturity of this organization," says Jon Wiebe, president and CEO, when asked to reflect on stewardship ministry's milestone anniversary. "In spite of global chaos, stay home orders, etc., MB Foundation is strong and growing stronger. We have added four staff people in the last six weeks and gave over $700,000 away to our constituency to assist during the pandemic."
Like many celebrations slated for 2020, MB Foundation adapted its original anniversary plans to accommodate the coronavirus.
MB Foundation anticipated hosting the opening night of the USMB National Convention, scheduled for July 23-25 at Stony Brook Conference Center in Independence, Mo. But then Gathering 2020 was moved online due to COVID-19.
"Our initial plan was to make USMB Gathering 2020 the centerpiece of our celebration," Wiebe says. "In addition to sponsoring dinner and the speaker, we were going to unveil our book, Taking Hold of Real Life: The Story of MB Foundation, distribute it to attendees and have our entire staff and spouses join us in Kansas City for the evening."
While they weren't able to celebrate as planned, MB Foundation remained committed to celebrating "vigorously" in spite of the pandemic, Wiebe says. The staff sent gift boxes that included a copy of the anniversary book, coffee mug, peppernut cookies and their own blend of coffee called "Real Life" to over 400 friends and ministry partners.
They also mailed more than 800 additional copies of the book to clients. Staff, spouses and board members were invited to a celebration dinner Sept. 29 that included special guest Kenn Kington, a Christian comedian.
MB Foundation is also offering a special rate of 2.40 percent on new one-year certificate investments; the offer expires Nov. 30, 2020.
Early milestones of stewardship
While the celebration was initially intended to recognize three decades of ministry, the research process for the anniversary book alerted foundation staff to how long stewardship efforts have been part of the U.S. Mennonite Brethren story.
"When we realized that 1880 was the beginning, we decided it was important to recognize that while we are 30 years old as a corporation, we have actually been 'doing this work' and providing this ministry in our MB family for a much, much longer period of time," Wiebe says. "Thirty years reflects maturity; 140 years reflects longevity and strength—additional important attributes for a fiduciary to have."
Taking Hold of Real Life chronicles the early roots of MB stewardship dating back to 1880 when immigrants to the United States began gathering funds from churches to support evangelistic work in North America and around the world. By 1898 the conference set a goal of increasing the Mission Fund to a $50,000 endowment. In 1904 the conference received its first planned gift of 80 acres of farmland.
As the North American MB General Conference grew, so did its efforts to support mission efforts and education by collecting, investing and loaning funds. In 1908 the Board of Trustees was created to focus on legal and property issues. Working under the Board of Trustees was the Financial Administrative Committee that in 1933 became the Stewardship Committee, charged with caring for money donated to the Mission Fund and the Educational Endowment Fund, created in 1924.
Continued growth prompted the Board of Trustees in 1972 to create an official Stewardship Department to develop a planned giving program geared toward educating constituents in the U.S. and Canada. By 1987 it became apparent that localized management would better serve the respective conferences. And so, in the U.S., MB Stewardship Ministries was formed to provide gift planning, stewardship education, estate planning, financial management, endowment fund management, an investment program and loans.
Soon after, Stewardship Ministries staff and board began to explore forming a foundation. After many meetings and discussions, the U.S. Conference approved the move.
When MB Foundation was incorporated in 1990, it did so with $16.0 million in assets, $10.5 million in loans, $12.8 million in certificates and five staff members, including Lynford J. Becker who served as president and CEO.
Wiebe, the current president, joined the staff in 1996 and became president and CEO in 1998 when Becker retired. Wiebe continues to serve as president and CEO, overseeing a $251 million corporation with a staff of 20.
Highlights of MB Foundation's first 30 years of ministry as outlined in Taking Hold of Real Life include:
Preparing for potential computer malfunctions due to Y2K — January 1, 2000 — by making recommended software changes;
 Developing relationships with congregations of recent immigrants and with church plants in the late 1990s and early 2000s that positively affected the loan fund;
 Formalizing investment practices and fund management services in the early 2000s, including the formation of the MB Loan Fund in 2003;
 Giving back to the U.S. Conference in the form of First Fruits gifts, grants to the five district conferences, a Ministry Rebate program targeting borrowers and the Leadership Generation Fund; and
 Building the current office building on D Street in Hillsboro, Kan.
In addition to stories of both positive and challenging times of ministry, the book includes personal stories of generosity. To request a book, visit www.mbfoundation.com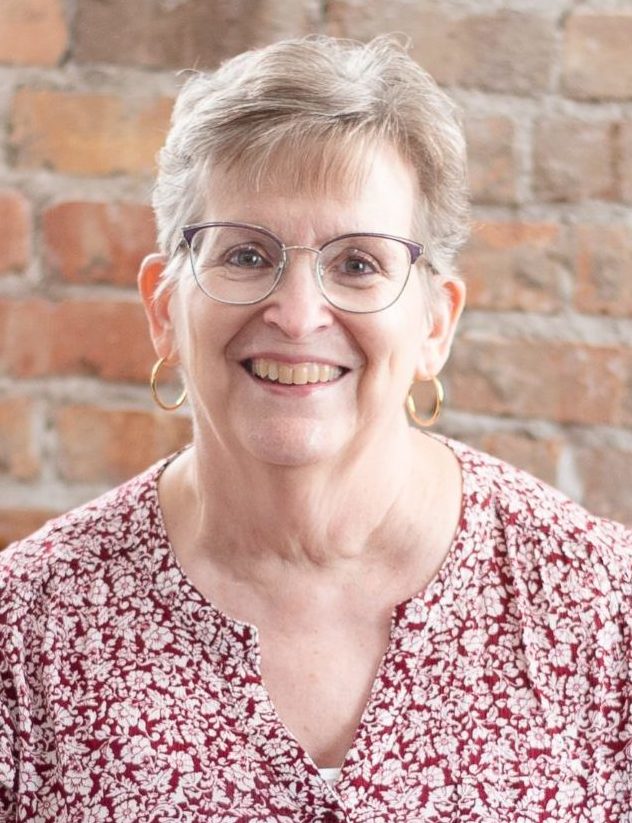 Connie Faber joined the magazine staff in 1994 and assumed the duties of editor in 2004. She has won awards from the Evangelical Press Association for her writing and editing. Faber is the co-author of Family Matters: Discovering the Mennonite Brethren. She and her husband, David, have two daughters, one son, one daughter-in-law, one son-in-law and one grandson. They are members of Ebenfeld MB Church in Hillsboro, Kansas.