Lapp among 10 killed
MCC Press Release
Story filed by WORLD magazine reporter Mindy Belz
A Mennonite Central Committee (MCC) worker in Afghanistan, Glen D. Lapp of Lancaster, Pa., was killed this week in a shooting incident in Afghanistan's northeastern Badakhshan province.
Lapp was traveling with a medical team of four Afghans, six Americans, one Briton and one German. All, including Lapp, worked with MCC partner organization International Assistance Mission, a charity providing eye care and medical help in Afghanistan. Local police found 10 bodies on Friday next to abandoned vehicles. One Afghan team member traveled home via another route and is safe. Another Afghan survived the attack and is being questioned by the police.
On Sunday morning, Lapp's family received confirmation of his death from the U.S. Embassy. After delays due to poor weather in the area of the attack, the bodies had been taken to the capital city of Kabul for official identification.
In media reports, IAM said this "eye camp" medical team had been testing and treating people with eye diseases in Nuristan province for about two weeks at the invitation of communities there. IAM lost touch with the team Thursday evening when members did not call in as agreed. Three vehicles fitting the description of the team's vehicles were discovered a day later in Kuran Wa Munjan district of Badakhshan province, which borders Nuristan province.
Local police said robbery might have been the motive. The Taliban has said it is behind the attack.
IAM, which has worked in the country since 1966, regularly dispatched "eye camp" medical teams in Afghanistan and Lapp, 40, had also been part of previous teams. While Lapp was trained as a nurse, his work in Afghanistan was not as a medic. In his two years there, Lapp was executive assistant at IAM and manager of IAM's provincial ophthalmic care program.
Afghanistan has suffered war, turmoil, poverty and instability for decades. It is one of the least-developed countries in the world, and the lives of ordinary Afghans continue to be threatened by an array of issues.
MCC's work in Afghanistan includes education, peacebuilding and advocacy, food security and disaster relief.
Lapp was the son of Marvin and Mary Lapp, and a member of Community Mennonite Church of Lancaster, a Mennonite Church USA congregation. In previous service with MCC he helped with response to hurricanes Katrina and Rita. He also worked as a nurse in Lancaster, New York City and Supai, Ariz. He was a graduate of Johns Hopkins University and Eastern Mennonite University.
No information is available at this time regarding a memorial service.
Lapp was to complete his MCC term in October, and recently wrote about it in a report, "Where I was (Afghanistan), the main thing that expats can do is to be a presence in the country. Treating people with respect and with love and trying to be a little bit of Christ in this part of the world."
Ron Flaming, MCC director of international programs, said that the people of MCC mourn with the Lapp family, the families of all who died in the incident, and the people of IAM. "IAM is a long-time and trusted partner of MCC work in Afghanistan," Flaming said.
IAM executive director Dirk Frans spoke of the organization's focus on security in media reports Saturday. "External experts say IAM's security systems are among the best in the country… Secular consultants have been critical about our stated dependency on God for our security, wrongly assuming we left it all to prayer. When they checked our systems and way of working they have had next to no additional suggestions."
In his report to MCC, Lapp concluded, "MCC is very much involved in Peacebuilding in Afghanistan and my hope is that MCC can continue along that vein and continue to help this country work towards peace on many different social, ethnic, and economic levels.
Statement released by MCC — Aug. 10, 2010
The family of Glen D. Lapp wishes to share this statement and to express appreciation for consideration of the family's wish that all media questions come directly to Mennonite Central Committee. Arrangements for the memorial service are not final at this time.
Glen Lapp was full of life and an enormous spirit, a dearly loved son, uncle and brother. Three great passions were very close to his heart: he sought to help meet the needs of those less fortunate, especially in developing countries; he had an unquenchable thirst for adventure; and he was constantly on a quest for wisdom and knowledge. The opportunity to serve in Afghanistan was a perfect fit for him, and the realization of his passions.
Before Glen went to Afghanistan, we discussed the possibility of his death. We all were at peace with his decision to serve there. Although his absence is painful, we would not for one moment deny him the great fulfillment that his work there brought him. His gentleness, love, grace and kindness is and always will be a blessing to us all.
By Mindy Belz, WORLD Magazine, with reporting from the Associated Press
On Sunday evening as members of an international fellowship in Kabul gathered to remember and celebrate the lives of 10 humanitarian aid workers killed during a medical mission to Afghanistan's northern province of Badakhshan, details of their lives and events leading up to their deaths continued to emerge.
Gunmen apparently surrounded the team as they crossed into Nuristan Province from remote Badakhshan late last week, shot them at close range, then raided their vehicles and belongings. The Taliban quickly claimed responsibility, one of the most brutal attacks on aid workers since war began in 2001, saying they were foreign spies and accusing them of spreading Christianity.
The team, organized by International Assistance Mission (IAM), included six Americans, four Aghans, a German and a Briton. Two of the Afghans escaped death: One fled to his hometown of Jalalabad following the attack; the other, a driver sources say is suspected of aiding in the attack, returned to Kabul, where Afghan police arrested him. Bodies of the remaining team members were airlifted to Kabul on Sunday, with U.S. embassy personnel taking custody of the remains of Americans. Autopsies are planned as part of an embassy investigation.
Team leader Tom Little, 64, an optometrist from New York who had worked in Afghanistan since 1976, was a fluent Dari speaker and helped to establish an eye hospital in Kabul that was overrun and shut down by the Taliban in 1996. He made treks to remote areas of the country in what fellow aid workers referred to as "eye camps" and was said to treat Taliban fighters though they briefly kicked him out of the country in 2001.
Among the aid community Little and his wife Libby were widely known for holding pancake dinners every Friday night that sometimes topped 100 in attendance. "People just had to bring their own toppings, and Tom would stand at the griddle and make hundreds of pancakes each week," said Rachel Schaus, a humanitarian worker in Kabul for more than a decade and a neighbor. Schaus said Little successfully intervened during a robbery attempt at her own home, as gunmen held her, her husband and two young children during the early days of war in 2001.
"Tom yelled, 'O bacha, chee maykuni?' which means, 'Little boy, what are you doing?'—words chosen to shame our robbers—and after pointing their guns at him, they fled the house," recalled Schaus.
Dan Terry, 63, was another veteran of Afghanistan aid work and close friend of Little. He had worked in the country since 1971, married a Finnish aid worker named Seija in 1976, and raised three daughters there. Just a week ago in Kabul, with Terry on "his trek north," I listened as Seija recounted over dinner their family surviving Soviet occupation, civil war, and Taliban takeover.
They worked for a time in a remote village in the mountains west of Kabul, 9,000 feet above sea level. The Taliban once jailed Terry for overstaying his visa, and he made friends with fellow prisoners whom he witnessed being beaten. Terry and his wife had just returned to Afghanistan from the United States for the medical mission to Badakhshan: "This is the work and the people that we love," she told me. On Sunday Seija told friends the only way she could identify her husband's body, after he had been shot multiple times, was by his beard.
"Dan Terry and Tom Little were men of faith and made no secret of that," wrote BBC journalist and friend Kate Clark on a blog following the killings.
But aid workers who knew the IAM team said they were on a mission to provide medical care, not to proselytize or attempt to convert Muslims to Christianity. IAM is registered as a Christian charity working on development projects in Afghanistan going back to 1966. Executive director Dirk Frans told media that the group does not engage in evangelism efforts. In fact, non-governmental organizations registered to work in Afghanistan must adhere to the "Principles of Conduct for The International Red Cross and Red Crescent Movement," which state that "aid will not be used to further a particular political or religious standpoint."
Aid groups with Christian roots have come under increasing scrutiny in Afghanistan, following the May release of a videotape showing baptisms and prayers services allegedly instigated by Western aid workers. Since that time two groups had their work in Afghanistan suspended. Several others, including IAM, have been the object of investigations, with Ministry of Economy officials showing up to scrutize hiring practices, internal audits, and other paperwork.
All members of the IAM team were volunteers—the group does not pay salaries—and several had given up lucrative practices to work in Afghanistan. Karen Woo, 36, the British member of the group and a surgeon, left a job in a private clinic in London. A message posted last March on the website Bridge Afghanistan said she was "flat broke and living in a war zone but enjoying helping people in great need."
Other Americans on the team included Glenn Lapp, 40, a nurse from Lancaster, Pa., and member of the Mennonite Central Committee; Thomas Grams, 50, a dentist from Durango, Colo., who worked with Global Dental Relief; Cheryl Beckett, 32, of Ovensville, Ohio, a specialist in mother-child health; and Brian Carderelli, 21, a student whose parents teach at the International School of Kabul.
This story is posted on WORLD Magazine's web-site.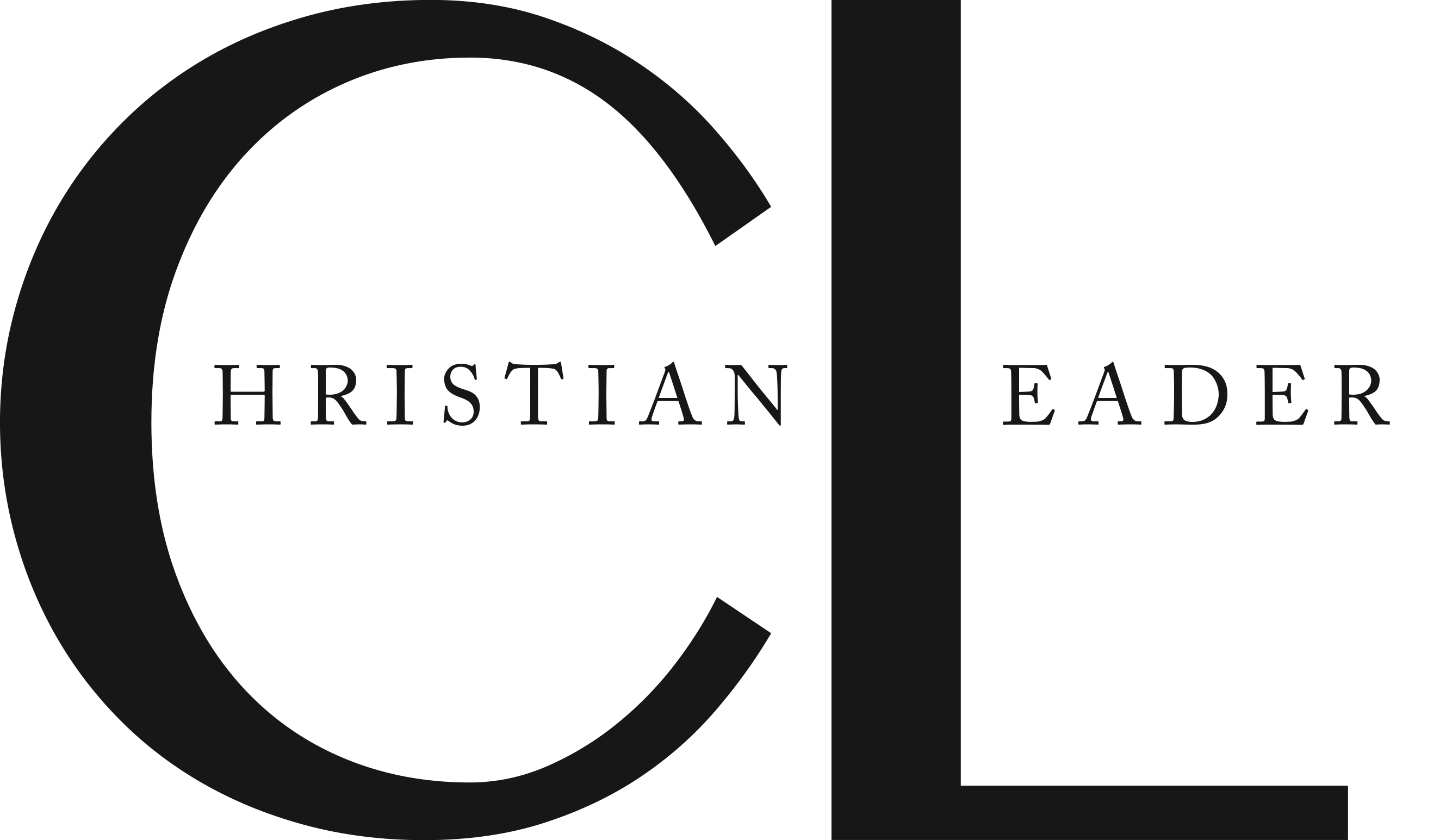 This article is part of the CL Archives. Articles published between August 2017 and July 2008 were posted on a previous website and are archived here for your convenience. We have also posted occasional articles published prior to 2008 as part of the archive. To report a problem with the archived article, please contact the CL editor at editor@usmb.org.