This collection of stories was filed by MDS writer Emily Will. They tell of the challenges MDS faces in recruiting volunteers and highlight the kinds of folks volunteering with MDS in Minot, ND. We hope these stories will inspire readers to consider volunteering with MDS to be the hands and feet of Jesus while meeting the needs of this North Dakota community.
Agency challenged to recruit volunteers to aid ND city
No such thing as an average MDS volunteer
Working with FEMA to provide relief
Recruiting volunteers a challenge
By Emily Will for MDS
What major weather event took place in Minot, ND, this year? Can't say? Don't know where Minot is? Join the crowd. Even a high-level Federal Emergency Management Agency (FEMA) administrator, asked to visit Minot, later confessed she hadn't heard of the floods that submerged a fourth to a third of this northern prairie town's buildings. And she revealed that she had to search a map to locate the "Magic City," as the municipality of 40,000 is nicknamed.
Mennonite Disaster Service (MDS) is finding it challenging to alert supporters to a disaster that hardly blipped on national media radar. True, there were no deaths, fortunately. And, true, there were no multitudes holed up in temporary shelters, a testament to Minot's sense of community and desire to care for one another. But a lack of sensational images is no measure of how much havoc the tragedy wreaked on its survivors, their self-help ethic and no indication of the amount of assistance needed to rebuild.
Two different siren blasts alerted the 11,000 Minot residents living in a four-mile area along the river to evacuate this year—on May 31 and again on June 23. Everyone knew there'd be flooding. After all, the entire Souris River basin, a binational system of engineered dams and dikes, had experienced at least 18 months of ground saturation from unusual amounts of snow melt and rain. The U-shaped Souris originates south of Regina, Sask., snakes down to Minot, cuts across the city center, then twists back north into Manitoba's southwest corner.
Despite the warnings, Minot residents were unprepared for the June flood's intensity—how high the water rose, how far it spread and how long affected areas remained under stagnant water. The result four months after the calamity is some 12 city blocks of homes—some now no more than shells—that resemble a bombed-out war zone in Minot's heart.
MDS has been in Minot since mid-July mucking out homes, gutting interiors and sanitizing the remains with pressure washers and bleach. Minot's Congregational United Church of Christ has graciously opened its facilities to MDS use until a dedicated MDS project site is created at the Bible Fellowship Church. The latter, a Mennonite Brethren congregation in Minot, is undergoing its own post-flood renovation, with help from MDS volunteers.
MDS volunteers have begun to "button up" stripped-down hulls so they weather winter without further damage—insulating walls and roofs and placing plywood over windows. They're also beginning to rehab some homes so that families can get back into them. Since late June, many residents have been doubling, even tripling, up with relatives or friends or living in FEMA trailers.
One woman's story
Melodie Brunk, 55, a homeowner receiving MDS aid, does her utmost to seek resources to help herself. She contributed so much to cleaning and gutting her house that the MDS group that pressure-washed it decided to cover the costs of the home's mold-control treatment. The volunteers also pressure-washed furnace ductwork Brunk had salvaged, which is made of metal and, when properly cleaned, may safely be reused.
"I don't know how I would have done it without them because I don't have a pressure washer," Brunk says.
"With luck, pluck and virtue, she's going to get by," United Methodist minister Debra Ball-Kilbourne says about Brunk. Ball-Kilbourne helps coordinate flood victims' case management.
Despite her diligence and the tiny 576-square-foot size of her wood-frame cottage, there's no way Brunk can afford to rebuild it without volunteer labor. She stays at home to care for her 87-year-old stepfather, whose Social Security supports the three-member family. Her 36-year-old son works part time at a Target store, a participant in a program for individuals with developmental disabilities.
"I feel pretty sentimental to the house because my mom and dad built it," says Brunk. "My mom told me how she helped dig out the basement and she showed me the blueprint my dad made. My uncle was a bricklayer, and he did the foundation." Melanie was born a year or two after the house was finished in 1954 and spent her first 10 years of life in it.
Paul Unruh and Cletus Yoder met with Brunk Oct. 12 in the basement of Minot's UCC church building. Unruh, of Newton, Kan. was passing off the Minot MDS project director baton to Yoder, of Hudson, Ohio. At the meeting, the two men and Brunk inventoried what was needed to make Brunk's home inhabitable and the resources available to do so. Brunk shared what she had received: $30,200 from FEMA; $2,000 reimbursement for building materials from the Minot Area Recovery Committee; $1,200 to buy supplies from the Unmet Needs Committee, whose funds come from local nonprofit organizations; a certificate for sheetrock—a promotion of a Minot radio station and a home-improvement chain. She contacted Montana-Dakota Utilities to ask if it still offers rebates on furnaces and water heaters; they do.
"All this adds up," Unruh said encouragingly. After some quick paper-and-pen computations, Unruh asked Brunk what she could make do without, at least short term. Repaneling the basement, she replied. Yoder described temporary cabinets—curtain-covered boards—that could be used in the kitchen.
Unruh and Yoder hope to have Brunk's family back in their home by Christmas. The availability of volunteers is the big "if."
Lack of media coverage is but one factor affecting Minot's flood-recovery ability. Minot has enjoyed a booming economy for the past couple years, ever since new technology, including "fracking" and horizontal drilling, has enabled extraction of an estimated 11 billion barrels of oil from the Bakken formation under Montana and North Dakota.
A year ago, the Minot Daily News reported, "The number of rigs [156] actively drilling in North Dakota has surpassed the record set nearly 30 years ago." The oil patches' high wages are attracting electricians, who reportedly earn $128 per hour, and other trained tradespeople. This "trade drain" diverts blue-collar workers needed to rebuild flood-ravaged homes from Minot to the oil fields.
"Even before the flood, Minot's boom had created a housing shortage," Unruh says. "Now some 4,200 additional homes need major repair."
What MDS needs most are volunteers, particularly those trained in trades, willing to brave Minot's winter weather—to help people reconstruct not just homes but also their fractured lives.
An emotional journey
Disaster relief agencies chart a graph of the typical disaster victim's emotional journey. Minot flood victims have already navigated the lows of evacuation and the upward swing to the "heroic" or "honeymoon stage": "We've lost everything, but we're alive and pitching in to help one another."
By the holidays and the early months of 2012, disillusionment may carry many into a valley of despair—a lengthy stage that proceeds working through grief toward final acceptance and adjustment.
"Homeowners, with help from family, friends or volunteers, have gutted and mucked out their homes. They've seen their destroyed personal and family possessions piled along the curb awaiting disposal and have struggled to say good-bye to them," Unruh says. "Now they face winter, along with the uncertainty of whether or how their homes will be restored."
"Will volunteers choose to come to Minot?" Unruh asks, quickly adding, "If volunteers do show up, the entire community will notice, and the winter will not seem so cold and the future will not be quite as uncertain."
Unruh, a community mental health worker, says North Dakotans perceive themselves as solid, uncomplaining and self-sufficient—much like the folks of Garrison Keillor's Lake Woebegone. "With nearly every job card I signed off on after a house had been mucked out and sanitized, the homeowner shared tears, then apologized for having done so," Unruh said. At this landmark on their road to recovery, victims were lamenting the trauma they'd endured while also expressing gratitude for the help received, he explains.
"When you're struggling to muck out your house alone, and six or eight volunteers come along to help you, it's emotional," Unruh says.
"Getting volunteers to serve in Minot may be a special challenge. However, I'm confident that once our service-minded volunteers understand the great need of Minot's families, they'll choose to come here to serve," Unruh says. Then he quotes a favorite saying of former MDS director Tom Smucker: "When our hearts understand how another human being has been harmed, responding is not difficult, it's mandatory." Unruh adds, "Even in the cold!"
Unruh guarantees that volunteers who choose to go to Minot this winter will experience the residents' "immense sense of gratitude," hospitality and friendliness..
No such thing as an average MDS volunteer
By Emily Will
They've come from different parts of the United States and Canada to muck out flooded houses, gut ruined interiors, hammer nails to button up or restore devastated buildings in Minot, N.D. They're dressed like laborers, ready for a hard day's work. But this is no ordinary set of people gathered for breakfast in a Minot church fellowship hall; each individual has a unique life story and reason for being in Minot on this particular mid-October day. Meet an eclectic group of Mennonite Disaster Service (MDS) volunteers:
Sterling Beachy, reserved and soft-spoken, raises wheat, soy and canola in Mylo, N.D. During the wintermonths, he usually goes south. This year, however, he's sticking around to help with Minot's flood recovery. The disaster "is right here a hundred miles from my home, so why should I not help my neighbors?" he asks nonchalantly. He will forego the warm weather this year to help out where he is needed. MDS directors have a knack for matching a volunteer's skills to the tasks to be done, Beachy says. They have him framing up walls for Bible Fellowship Church, a Mennonite Brethren congregation whose church building was flooded.
Robert Unrau, of Boise, Idaho, first volunteered for MDS as a 14-year-old, after a tornado wiped out Udall, Kan., in 1955. He accompanied his father and other church members to help clean up, and he's been an MDS supporter since. Long ago Unrau decided to volunteer with MDS as part of his retirement plan. Now 70, he applied for an MDS project director position. The units he was interested in closed earlier this year. But he was game to come to Minot to muck out flooded houses for the month of October. After his first day here, then-project director Paul Unruh had him in a meeting to plan the restoration of Bible Fellowship Church. Both MDS and Unrau are pleased that Unrau, a retired architect, is now assisting with ideas and the sketching out of drawings and plans for the renovated church.
Steve McBride, of Rapid City, S.D., is on his first MDS mission. His pastor at the nondenominational Nemo (S.D.) Community Church somehow got hold of a letter written by Mennonite Brethren pastor Duane Deckert, in which Deckert described Minot's flood ravages, including his own church's devastation. McBride's pastor read it aloud on Sunday. Tradesmen were especially needed. McBride had worked after college as a plumber with Eastman-Kodak in Windsor, Colo., and tried to keep up his skills throughout the years, while working as a gerontologist. He now works three days a week as a cognitive therapist with people who have experienced traumatic brain injury. After hearing Deckert's letter, he thought he'd use his spare four days in Minot. He faced an immediate challenge: Even Minot city water officials couldn't find the church's shut-off valve. "I have to go to Plan C," McBride says, wielding a wrench to twist a valve onto a pipe.
Will Rose looks like an astronaut after donning a Tyvek suit to sanitize a Minot home. He may wield a broom and sudsy water on a weekday but come Sunday his tool is the Bible; he pastors Evangelical Mennonite Church in Kola, Man. Why has Rose been making the two-hour drive south? Minot's flooding is just one manifestation of weather events affecting the Souris River system, which encompasses southern Manitoba. Saturated soil in the Kola area is preventing farmers from planting their crops, he explains. Further, Kola residents feel a kinship with Minot; it's where they often come to shop or for a weekend getaway. Rose says, "Seeing devastation to places we're familiar with is difficult."
Leonard Koop, a member of Rose's congregation, is a successful entrepreneur in Brandon, Man. He's in Minot today with dried grout under his fingernails; yesterday he was adding a building to his own business, Prairie Sky Cabins, now rented mostly by oil workers. Like other southern Manitobans, Koop feels an attachment to Minot. "Brandon is about the same size as Minot but Minot has so much more in the way of amenities," says Koop. He also volunteered with an MDS group from his church in post-Katrina Louisiana. "We are a blessed people to be able to take time from busy schedules to help people in need," he says, quickly amending that statement with, "We don't have the time, but we take the time."
These MDS workers cook up a storm
By Emily Will
Job Snapshot: Creative cooks to produce three substantial, from-scratch meals per day for groups of five to 35.
Successful candidates must be able to:
Travel and remain away from home for up to two months
Work, standing, 12 -13 hours per day, seven days a week
Plan menus and prepare meals to meet nutritional needs of hard-working laborers
Shop for ingredients, as needed (often daily)
Wash dishes, pots, pans; maintain sanitary kitchen
Exhibit excellent time-management skills
Adapt to a variety of cooking/baking equipment
Work flexibly to serve variable numbers of people each day
Get along with many personality types
Work within an adequate but not extravagant food budget
Exhibit flexibility in housing arrangements
This non-salaried, voluntary position is especially suited to widows, 65+ years of age.
While Mennonite Disaster Service (MDS) does not actually post this or a similar job description, it has such positions and, remarkably, finds individuals willing, able, even happy to take them on.
Anne Friesen, 71, and Tina Heppner, 68, both of Altona, Man., are spending October as cooks for MDS workers in Minot, N.D. Actually, "chefs" might be a more appropriate term: "pork medallions with peach sauce," for one, borders on the gourmet.
When Heppner lost her husband five years ago, Friesen, widowed for 18 years, reached out to her.
Heppner joined a quilting group Friesen belonged to and the two became fast friends.
Heppner had filled in, as needed, as a Bible camp cook with another friend and enjoyed the experience. She knew Friesen had cooked at a private high school before retirement. Why not turn their interests into an opportunity for service and adventure?
The duo is now in their fifth shared MDS assignment since 2008, each three weeks to two months long. They've cooked for hungry MDS crews in Mobile, Ala.; Dulzura, Calif. (twice); New Orleans and now in Minot. They collaborate so well that they only accept assignments together.
"We never need to discuss what we have to do; we just go and do it," Heppner says. "Baking comes natural to Anne."
"Tina is at the meat end," Friesen adds.
This labor division gets them through the supermarket efficiently. On days when they're buying some $600 to $1,000 worth of groceries, they often miss an afternoon break.
The women rise at 5 a.m. to prepare breakfast and lunch. (They provide lunch fixings for volunteers to prepare their own sack lunches). By 1 p.m., they're usually able to take a break—naps, showers, walks—until they cook dinner and clean up after it, from 3 or 4 to about 8 p.m.
All meals are "from scratch," for economy and taste. With her past experience as a school baker, Friesen conjures up oatmeal-raisin cookies and pumpkin-cranberry muffins as effortlessly as a magician pulling scarves from a hat.
Friesen, who had never been far from home, was at first hesitant to leave her Manitoba-based children and grandchildren for extended periods. But both she and Heppner have embraced the Internet and Skype as means to stay in touch. "The time away flies," Friesen says. "After our two months in New Orleans was up, I wasn't ready to leave."
Because cookbooks are heavy to lug around in suitcases, the women employ their laptops to stock a portable base of favorite recipes, many of which come from congregational cookbooks. "The recipes are tried and true and don't use outlandish ingredients," Friesen explains. They take advantage of the Web as well. Favorite site? Mennonitegirlscancook.ca. They also frequent the Taste of Homes and Kraft Foods sites.
They approach menu planning by creating a "rough sketch of the week," Heppner says. "We can't follow it exactly because things change quickly." (Leftovers to use, for example.) "We're nearly always searching for recipes."
One recent evening, the women heard the story of a mature music-loving couple who had managed to remove their baby-grand piano from their home—with ingenuity and help from random "angel" passersby—just before the Minot flood evacuation siren blared. Hearing clients' stories keeps the cooks grounded. "My heart gets into it so much more because I know why I'm here," Friesen says.
The two friends are certainly not in Minot to enjoy luxury accommodations. They're "camping out" in a little room of Congregational United Church of Christ, which has offered its facilities to MDS. The women experiment nightly with different ways of stacking their inflatable mattresses and foam pads, trying to find the most comfortable combination. In Dulzura, they slept in an old RV. "It was fine as long as it didn't rain," Heppner says. "The roof was leaky."
"I like to say we go on all-inclusive vacations, room and board provided," Heppner says with a mischievous sparkle in her eyes.
Surely they receive some stipends? Tips? "Occasionally, but we return them to MDS, along with our expenses reimbursements," Heppner says.
Any complaints? "I think too much appreciation is given for our meals," Friesen says.
Yeah, like who would show enthusiasm for homemade, from-scratch meatloaf, scalloped potatoes, cooked carrots, Caesar salad and lemon/coconut bars after a day of hard physical labor? The nerve!
Anne Friesen and Tina Heppner, MDS volunteer cooks use their laptops to look up recipes and keep in touch with their grandchildren.
Working with FEMA to coordinate flood relief
In mid-October, Paul Unruh, left, an MDS Minot project director, met up with federal Homeland Security official David L. Myers in the currently under renovation Bible Fellowship Church, a Mennonite Brethren congregation here whose building was ruined in summer flooding.
Myers, an ordained Mennonite minister, and Unruh first became friends in the late 1970s, when Myers served as pastor of Whitestone Mennonite Church in Hesston, Kan.
Since then, Unruh has become active in Mennonite Disaster Service (MDS) and Myers, who had moved to Chicago, was named director of President Obama's Center for Faith-based and Neighborhood Partnerships, which is part of both FEMA and the U.S. Department of Homeland Security.
Myers and entourage visited Minot Oct. 12 to show appreciation for and encourage faith-based organizations in their ongoing flood-recovery efforts here.
Before stopping at Bible Fellowship Church for a press conference with local media, the officials met with representatives of organizations involved in flood relief in Minot. The meeting gave community reps the opportunity to inform the officials of administrative roadblocks to recovery: a too-early termination of FEMA removal of curbside debris, for example, and the difficulty of finding electricians and plumbers with North Dakota-approved credentials.
While serving in a leadership role with MDS, Unruh, a community mental health worker from Hesston, also crossed paths with Myers two and a half years ago in Stevens Village, Alaska, located on the YukonRiver.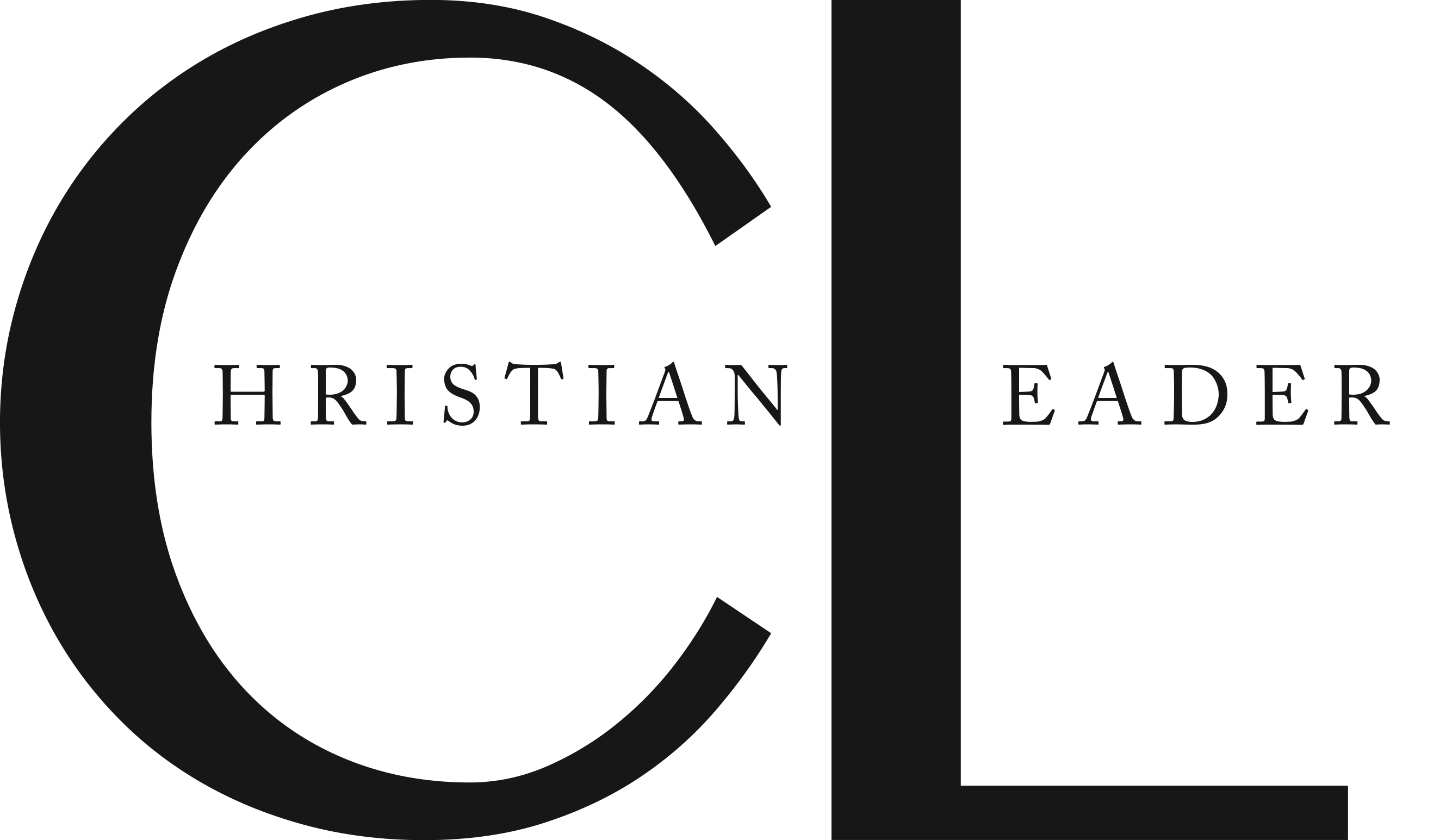 This article is part of the CL Archives. Articles published between August 2017 and July 2008 were posted on a previous website and are archived here for your convenience. We have also posted occasional articles published prior to 2008 as part of the archive. To report a problem with the archived article, please contact the CL editor at editor@usmb.org.