Joint press release
Maria Justa Ipanaque never imagined that she would ride in a helicopter. The 34-year-old small-scale farmer who lives with her husband, Ezequiel Ramos Sánchez (40), and five children in Chato Chico, Piura, Peru, became trapped in her house March 7, 2017, when a burst canal released El Niño floodwaters across the plain.
"I was concerned about saving the animals," says Ipanaque. "Suddenly, I was trapped. The water had risen considerably, and it was impossible to get out."
Ramos swam 40 meters to safety, but Ipanaque stayed in the house for several days until she was evacuated by helicopter.
"I knew nothing of Ezequiel, but I was confident that he was alive and the children were with my mother-in-law," she says.
Ipanaque and Ramos lost the rice crop they'd sown on their half-hectare plot, in which they invested approximately 3,000 soles.
Months later, they are living in a tent on a lot they received from the government in Nuevo Paraíso, farther away from their farm.
"We know that now we cannot live near the farm, but we can use it to plant our food and get some income," she says. They hope to build a home on their new plot.
"God knows all our needs," says Ipanaque, who continues to hope for a better life and more education for her children.
MB congregations among those impacted by flooding
The flooding, which affected the 11 Mennonite Brethren congregations of Conferencia Peruana Hermanos Menonitas (CPHM), killed more than 100 people and affected more than a million people, more than 19,000 of whom were still living in temporary shelter months later. Houses, education and health facilities and sanitation infrastructure were damaged and many crops were destroyed, affecting livelihoods.
Mennonite World Conference is facilitating interdependent disaster response with all Anabaptist partners to support the Peruvian MB church help their members and their communities. MWC brought together MB Mission, Mennonite Central Committee (MCC) and the International Community of Mennonite Brethren (ICOMB) to form a steering committee, resulting in the appointment of Antony Sanchez as disaster coordinator for a six-month inter-Mennonite response, jointly funded by MCC and MB Mission.
Sanchez has previously experience facilitating church participation in community disaster response with MCC and Mencoldes, a development program of the Mennonite and Mennonite Brethren churches of Colombia. He will assess needs, advise and train the disaster response committee and local groups formed by CPHM and communicate with the involved organizations.
In the immediate aftermath of the flooding, MWC, MB Mission, ICOMB and MCC supported the Peruvian church to distribute water, food, kitchen utensils and economic support. MWC regional representative Pablo Stucky conducted trauma accompaniment and resilience workshops, and the MWC Deacons Commission provided funding.
The inter-Mennonite effort will help CPHM provide humanitarian assistance to affected families in the cities and surrounding communities in Piura department and La Libertad departments. The project will include installation of water tanks in one community to improve basic health and sanitation, reconstruction and renovation of damaged homes for 55 families and provision of support for the recovery of agriculture and other livelihoods for 50 families.
In addition, the project will provide training in disaster preparedness, trauma healing, sanitation and capacity building for church leaders.
The MWC Deacons Commission will send another delegation in October 2017 to encourage the church and offer more workshops in trauma healing, disaster preparation and health basics.
MWC and the other Mennonite partners are "God's blessing to us," says CPHM leader Antonio García. "It makes us feel responsible and committed, this opportunity will be a blessing for the churches here in Peru and a testimony for the community. As a church, we share the needs of the community."
Farmer Ramos says, "I feel blessed and grateful to have five children and that everyone is preparing and educating in order to have a better condition of life." He and Ipanaque are members of the Mennonite Brethren church in Chato Chico. They are one of the 105 families who receive support from the program to improve housing and rehabilitate livelihoods.
"We thank God for the help we have received through the church," says Ramos.
—Joint release of Mennonite World Conference, Mennonite Central Ccommittee, International Community of Mennonite Brethren and MB Mission
Donations can be sent to MCC marked "Peru Disaster Response" or donate in the United States at www.mcc.org.
Photo: Maria Justa Ipanaque and Ezequiel Ramos Sánchez in the tent where they are living after their home in Chato Chico, Peru, was destroyed by flooding. Photo creit: Mario Atarama.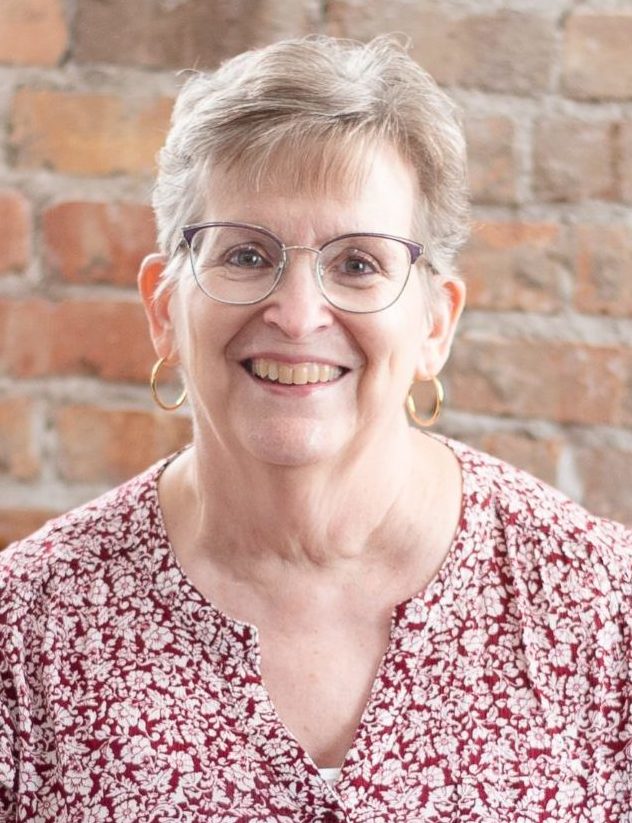 Connie Faber joined the magazine staff in 1994 and assumed the duties of editor in 2004. She has won awards from the Evangelical Press Association for her writing and editing. Faber is the co-author of Family Matters: Discovering the Mennonite Brethren. She and her husband, David, have two daughters, one son, one daughter-in-law, one son-in-law and one grandson. They are members of Ebenfeld MB Church in Hillsboro, Kansas.