Mentoring relationship grows, changes as pastor, student become peers
By Myra Holmes
When a teenaged Kevin Larson boarded a bus to Mexico to serve with the youth group of Garden Valley Church (GVC), Garden City, Kan., he had no idea that Steve Ensz was the youth pastor.
"He thought I was the bus driver," Ensz says.
It was a rather inauspicious beginning. Neither would've predicted that they would now minister side-by-side at GVC.
Bus driver
Larson and his twin brother, Kyle, had been invited to be part of GVC's annual mission trip by a friend and admittedly weren't there with the best of motives. The brothers "just really wanted to go to Mexico," Larson remembers. They saw the trip as an adventure, a chance to get away from home and an opportunity to meet pretty girls.
Ensz, meanwhile, "had serious questions" about letting the brothers join the trip. After all, they rarely attended youth group, were known as "characters" and, frankly, wouldn't contribute much to the construction project at hand. "I was a little bit worried about that," Ensz admits.
But Ensz knew the mission trip wasn't really about the construction project, and he believed that no student came by coincidence. He was right.
Larson says, "I didn't go to meet Jesus, but I did meet Jesus." He says he was welcomed into the tight-knit group and saw his peers living for Christ and having fun at the same time. Although he had grown up going to church, "it was the first time I realized that Christianity was not just going to church on Sundays."
He remembers talking with his brother after the experience: "We said to each other, if this is what Jesus is about, let's go!"
From bus driver to mentor
Shortly after, both young men were baptized by Ensz. Larson says he "lived for youth group," read his Bible voraciously , participated in all youth group events and "pretty much did whatever Steve told me to do."
He knew Ensz cared about him and was praying for him, and he often sought Ensz's wisdom on the kinds of questions typical to teens. "I knew that his office was always open," Larson says.
As Larson grew spiritually, he and his brother made it their habit to bring new students to youth group, especially those on the fringes. Ensz says, "It was neat to see how God used them to bring others to Christ and to the youth group."
As Larson began to consider life after high school, he began to sense a call to youth ministry. "I saw how huge an influence Steve had in my life, Larson says, "and I saw how much fun he was having!" He chose to pursue this call at Tabor College, the Mennonite Brethren liberal arts college in Hillsboro, Kan. His brother, likewise, attended Tabor to pursue youth ministry.
Ensz's influence followed them there. Throughout youth group, Ensz emphasized daily time in Scripture. "I realized that if I want to disciple youth, they've got to get into the Word regularly," Ensz says.
Larson took that lesson to heart, making time in Scripture and prayer a part of his daily life long after he was no longer part of the youth group. "That was foundational," he says.
Ensz and Larson continued to keep in touch through phone calls and visits. That figurative office door was still open, and Larson continued to seek Ensz's advice when he faced struggles. Ensz was there when Larson faced his first real loss—the military death of a friend—which Larson identifies as a defining experience for him. "Steve's presence was huge," he says.
When distance prevented Ensz from being a daily influence in Larson's life, others picked up where he left off. Larson lists Tabor professors Wendell Loewen and Lynn Jost as among those who "poured into" him. An internship at Ebenfeld MB Church, Hillsboro, Kan., with pastors Gaylord Goertzen and Vaughn Jost allowed him to test and confirm his calling to ministry. "I failed a lot and learned a lot," he says. "God surrounded me with godly, great men to learn from and lean on."
From mentor to peer
Larson graduated from Tabor with a degree in youth ministry, married his college sweetheart, Jill, and took his first youth pastor position all within about three weeks in 2007. He served as youth pastor at a Presbyterian church in Leoti, Kan., a small town with a sizeable youth ministry. And no bus, Larson notes.
Still on a parallel path, Larson's twin, Kyle, became a youth pastor at a church in Sydney, Neb.
The Leoti youth group included junior and senior high students from the entire community, with about 60-70 junior high and about 40-50 senior high youth. As Larson developed the ministry, he remembered the core elements that Ensz modeled—Scripture and mission—and built upon that same foundation.
The relationship between the two men changed from mentor and student to peers. That figurative office door was still open, and now it became two-way. The men talked on the phone often, and their conversations were more give-and-take than ever. They found they were often dealing with similar issues. Larson saw Ensz as a safe person to bounce ideas off of; Ensz appreciated Larson's perspective as someone closer in age to the youth.
"We were equals," Larson says.
From peer to partners
Their relationship changed yet again in 2012, when Ensz stepped into the senior pastor role at GVC.
It wasn't a change Ensz actively sought. "I figured I'd be a youth pastor for life," he says. That was where he felt called and gifted.
But when GVC went through a transition and needed a senior pastor, "the Lord began to place it in my heart to surrender to the call," Ensz says. "God did change my perspective and my heart, and he's equipping me," he says. "It's been a process, and it's still a process."
Of course, when Ensz became senior pastor, that left the youth pastor position open.
As a natural part of the search process, church leaders put out feelers to several former GVC students who were pursuing ministry, including Larson. He said no.
In fact, he said no three times. The ministry in Leoti was going well. He and his wife loved the church and the community, and it didn't feel like the right time to make a change.
Then Larson called Ensz with a ministry question, as he often did. The conversation wandered to the open position at GVC, and "a 10-minute phone call turned into an hour," as Larson says.
Before he knew it, he and Jill were meeting with the GVC leadership, trying to discern if returning to GVC might be God's plan for them.
There were questions. Lots of questions. Larson says the thought of trying to step into the role Ensz had filled for 22 years gave him pause. "Those were huge shoes to fill," he says.
But he also knew that he loved the church and the town. He appreciated that GVC supports their youth as a vital ministry. And he knew that he'd work side-by-side with Ensz. "The thing that sold me was the partnership with Steve," he says.
So Larson was installed as youth pastor at GVC in August 2013. During the service, Ensz passed a literal baton to Larson, symbolizing the leadership transition.
"It's been a dream come true," Larson says, although both men readily admit it hasn't been without challenges. For Larson, that fear of filling big shoes remains. For Ensz, it means letting go when Larson does it differently.
"It takes a humble, good man to let somebody take over," Larson says, commending Ensz for not interfering.
"Not that I haven't felt like it," Ensz interjects.
The two men now consider themselves partners in ministry. They collaborate on teaching from time to time, talk about Sunday morning preparations regularly and share ideas constantly. They find their gifts complement one another. Larson values Ensz's experience; Ensz appreciates Larson's fresh perspective. "Usually we find that there's wisdom and creativity in putting our minds together," Ensz says.
Still, both chuckle with amazement when they think how their relationship has come full circle.
"It's crazy to think I'm back here, but I love it," Larson says. He wonders aloud if Ensz prayed long ago that he would become a ministry leader.
"I'll be honest; I didn't pray that way," Ensz says. He simply prayed that Larson and other students would follow Christ. Their current partnership is "only by the grace of God," he says. "It's exciting to be part of God's work."
As for Larson, when he thinks back on his journey to ministry, the lesson is pretty simple: "I have a real hard time telling kids they can't get on the bus."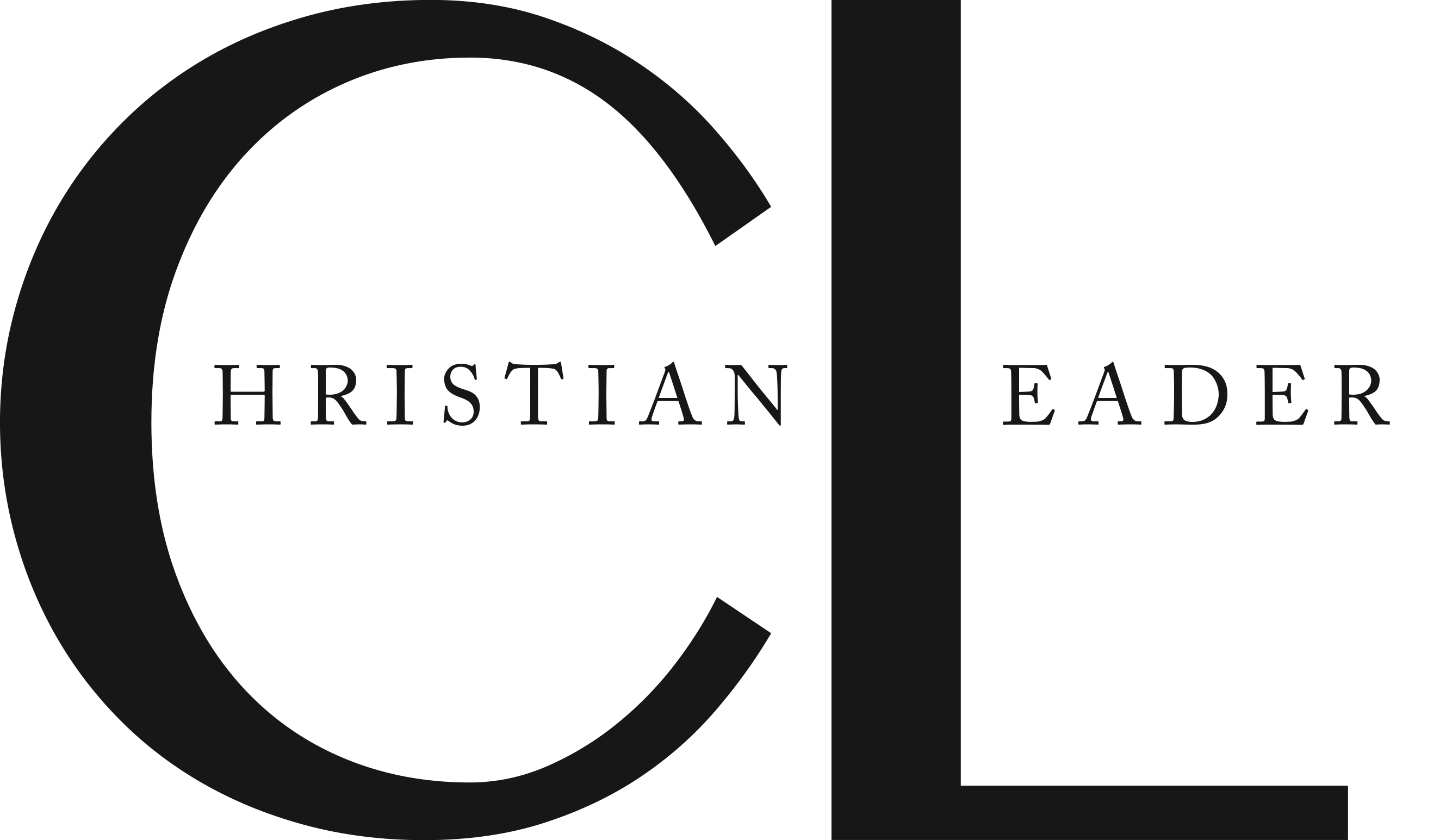 This article is part of the CL Archives. Articles published between August 2017 and July 2008 were posted on a previous website and are archived here for your convenience. We have also posted occasional articles published prior to 2008 as part of the archive. To report a problem with the archived article, please contact the CL editor at editor@usmb.org.