Update: Multiply has raised $627,000 for its Ukraine Ministry Project, as of June 23, 2022. This fund is used to financially support current relief work and will continue to fund Multiply's ongoing mission work in Ukraine.
Multiply, the mission agency of Mennonite Brethren churches in Canada and the United States, is collecting funds to support the work of its Ukraine team's response to the many needs resulting from Russia's invasion of Ukraine, considered one of the darkest hours for Europe since World War 2.
Russia invaded Ukraine on February 24, 2022, in a major escalation of the Russo-Ukrainian War that began in 2014. For years, Ukrainian Mennonite Brethren organized relief for people in the Donetsk war zone, providing food, medicine, water and the good news. This work is now happening on an even greater scale throughout Ukraine.
In early March, Multiply began posting on its website regular updates from Mennonite Brethren in Ukraine. In an early June update, pastor Oleksii Makaiov reflected on the intensified invasion of Ukraine.
"It was impossible to imagine that we would ever go through this," he writes. "The feeling of confusion in the first days of a full-scale invasion was replaced by a clear understanding that action was needed. We started feeding people, smuggling them out, rescuing and accommodating them. Refugees are [like living] stories—thousands of tragic stories of pain and loss. We want to help at least someone, in this huge sea of need."
According to the June 14 update, displaced people continue to move west to escape the worst of the war. "While Western Ukraine is relatively safe, no one ever feels completely safe. Despite the front lines being a thousand kilometers away, people are always mindful that there is no place that is beyond the reach of cruise missiles."
Pastor Oleksii Makaiov reports on the situation in Avdiivka, outside Donetsk: "We hold meetings in the cellars. People have been living in basements for three months now, without electricity, without ventilation, without water. [When] we get out of the underground and go upstairs, there are no people, a lot of destruction, rockets fly almost non-stop, there might be silence sometime for maybe only 20 minutes. People come out of the cellars only if someone brings food or if you need to cook food or run home to feed your livestock or pet. It is a disaster."
"Please know that your unceasing prayers and gifts have a profound impact on relieving the suffering of thousands of Ukrainians."
The MB Conference in Ukraine (AMBCU) expresses concern that, as the war drags on, "photographs of buildings gone down like houses of cards, or videos of grubby children in Mariupol queuing for bread and crying when you try to talk to them [have become] white noise for the world community."
Instead, they want to convey to the world the incredible impact that is being made through the generosity of others. They write: "During the war, Christians [must] rally to make good news prevail. On the big news portals, they rarely show a photo of a smiling lonely grandmother who was brought groceries. But we do. It is hard to say exactly what happens in a person's heart when faced (with) kindness, but more than once people have burst into tears when they were given food or medicine…. Please know that your unceasing prayers and gifts have a profound impact on relieving the suffering of thousands of Ukrainians."
Maxym Oliferovski is a pastor and directs New Hope, a ministry offering orphans and at-risk youth vocational training and help to families in crisis, children, youth and the elderly. New Hope staff are now involved in delivering food kits, relocating families and responding to requests from municipal social services for emergency relief for the poor. Their new online ministry supports isolated families with Bible messages and prayer.
In the June 14 update, Oliferovksi writes, "The economy has been going down, prices are up for food, gas and most items. We distribute humanitarian aid kits in Mukachevo, Zaporozhye, Dnipro, Novomoskovsk, Kiev, Kharkiv, and Donetsk. When we give a food kit to a family in need, we know they need much more than this. And so we do provide more. Relationships are being built, with opportunities to share about God's love and grace. People are open to listen.
"Zaporizhzhya and Mukachevo have hosted about 300 refugees in two months. In Zaporizhzhya the dynamics have changed, with more middle age and older people trying to find a temporary place to live not so far from their own homes, hoping to return soon. In (the) Mukachevo shelter, people are staying longer. Many are men who cannot leave Ukraine because of military restrictions."
As the months of relentless attack stretch on with no respite in sight, Oliferovksi and the New Hope Center staff and volunteers continue to serve tirelessly, seeking to be the hands and feet of Jesus in their ravaged homeland. They have created shelterhouse.org.ua for those seeking or offering help in Ukraine, with partners that include Multiply, MCC and the Austrian MFÖ church in Mukachevo.
To read previous Ukraine updates on the Mutiply website: https://multiply.net/ukraine-in-crisis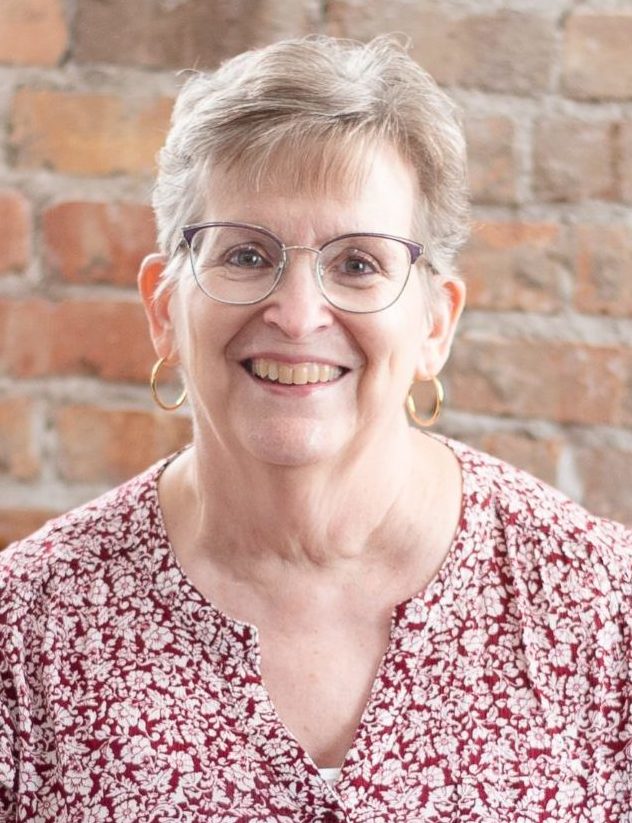 Connie Faber joined the magazine staff in 1994 and assumed the duties of editor in 2004. She has won awards from the Evangelical Press Association for her writing and editing. Faber is the co-author of Family Matters: Discovering the Mennonite Brethren. She and her husband, David, have two daughters, one son, one daughter-in-law, one son-in-law and one grandson. They are members of Ebenfeld MB Church in Hillsboro, Kansas.