Report on National Association of Evangelicals
Board of Directors Meeting – March, 2010
Springfield, MO
By Winnie Bartel
It seems that there is truly a resurgence of interest in the church today—but not in the same manner in which I grew up. People sometimes complain that interest has waned. What is really happening is that interest in the church is gaining new life but in a different manner.
Today, the resurgence is coming from our youth, people in their teens to those in their 30's. The interest is centered around groups/churches/individuals that show concern for issues facing our society today. This interest centers around injustices, poverty, racial reconciliation and surprisingly sexual purity, to name a few. It is those churches and organizations that are addressing issues like these where life and growth is happening.
The National Association of Evangelicals (NAE) is therefore trying to help churches across the nation address these issue of concern. The mission of NAE is to extend the kingdom of God through a fellowship of member denominations, churches, organizations and individuals, demonstrating the unity of the body of Christ by standing for biblical truth, speaking with a representative voice and serving the evangelical community through united action, cooperative ministry and strategic planning.
With that mission in mind, NAE must be at the forefront of what's happening in America.
Our main office is located in Washington DC., and is staffed by a group of people of all ages—a team that only God could have put together.
Leith Anderson, pastor of Wooddale Church in Wooddale, IL, serves as NAE president.
Todd Bassett, former National Commander of the Salvation Army, now serves as NAE's Executive Director.
Galen Carey, director of Government Affairs, was formerly director of Latin America Affairs at World Relief
Allen Mercer heads NAE's Generations Project, addressing issues the young people are concerned about.
Heather Gonzales is associations director.
Sarah Kropp is responsible for NAE's internal affairs.
Within the NAE body, I believe there are around 40 denominations as well as numerous organizations and agencies represented in this association. Ed Boschman, our U.S. Conference executive rirector, and I both serve on the NAE's Board of Directors.
I have recently researched just how long the Mennonite Brethren have been involved with the NAE. We Mennonite Brethren were present at the very first NAE conference in 1943. Rev. George Hubert, the pastor of the Reedley (Calif.) MB Church at that time, was one of the founders of NAE and served on its first Board of Directors. The Mennonite Brethren have been involved with NAE from the beginning.
Some of the issues we have been and continue to work on stem from our paramount document we produced in 2004:
Christians and politics
The NAE document, "For the Health of the Nation," sets the stage for what we believe should be the foundation for the role of the churches involvement in our nation. To quote from this document: "Evangelical Christians in America face a historic opportunity. We make up fully one quarter of all voters in the U.S. Never before has God given American evangelicals such an awesome opportunity to shape public policy in ways that could contribute to the well being of the entire world.
"Disengagement is not an option. We must seek God's face for biblical faithfulness and abundant wisdom to rise to this unique challenge. We engage in public life because God created our first parents in his image and gave them dominion over the earth (Gen. 1:27-28). The responsibilities that emerge from that mandate are many…. We engage in public life because Jesus is Lord over every area of life. Through him all things were created and by him all things will be brought to fullness…to restrict our stewardship to the private sphere would be to deny an important part of his dominion and to functionally abandon it to the Evil One…. God has ordered human society with various institutions and set in place forms of government to maintain public order, to restrain human evil and to promote the common good. God has called all people to share responsibility for creating a healthy society."
This document goes on to list seven principles of Christian political engagement.
We work to protect religious freedom and liberty of conscience.
We work to nurture family life and protect children.
We work to protect the sanctity of human life and to safeguard its nature.
We seek justice and compassion for the poor and vulnerable.
We work to protect human rights.
We seek peace and work to restrain violence.
We labor to protect God's creation.
This document guides our commitment to the evangelical church in America. We therefore are working on addressing the sevenfold principles in the this appreciable document, all to help the church in responding to these issues. Here are the documents we have produced thus far:
Resolution on Immigration. The significant increase in immigration and the growing stridency of the national debate on immigration compel the NAE to speak boldly and biblically to this challenging topic. The complexity of immigration issues provides an opportunity to mine Scripture for guidance. A biblically informed position provides a strong platform for the NAE to make a contribution in the public square that will be explicitly Christian. Out of commitment to Scripture and knowledge of national immigration realities comes a distinct call to action. Over half of the denominations involved in NAE have already signed this resolution. Both Ed and I have signed in support as well.
Theology of Sex. The Generation Project under NAE staff member Aaron Mercer has produced this outstanding booklet. It has been directed by an array of evangelical scholars on the Bible and human sexuality. It addresses sex in marriage, sex and singles, sex and purity, and, yes, it does address the issues regarding homosexuality.
Towards Fewer Abortions. This is the document we worked on at our March Board meetings. It will be published shortly. This also stems from the The Generation Project, which is the focus of today's younger generation.A Covenant for Civility: Come Let Us Reason Together. As Christian pastors and leaders with diverse theological and political beliefs, we have come together to make this covenant with each other and to commend it to the church, faith-based organizations and individuals so that together we can contribute to a more civil national discourse. The church in the U.S. can offer a message of hope and reconciliation to a nation that is deeply divided by political and cultural differences. Too often, however, we have reflected the political divisions of our culture rather than the unity we have in the body of Christ. We come together to urge those who claim the name of Christ to "put away from you all bitterness and wrath and anger and wrangling and slander, together with all malice, and be kind to one another, tenderhearted, forgiving one another, as God in Christ has forgiven you" (Eph. 4:31-32). We therefore pledged ourselves to the seven points laid out in this document.
The Manhattan Declaration: A Call of Christian Conscience. This document was drafted by a team of visionary men, including Chuck Colson. At its release last November 2009, the Manhattan Declaration caused quite a commotion. As of March 2010, there are now more than 400,000 signers of this document including myself. This document was not produced strictly by NAE; however NAE's President, Leith Anderson, has been involved from the beginning.
What is the thinking behind the declaration? At a meeting in late September in New York, Christian leaders came together across the historic lines of ecclesial difference – Catholics, Protestants, and Eastern Orthodox Christians – to bear witness to three foundational principles of justice and the common good:
The sanctity of human life in all stages and conditions
The dignity of marriage as the conjugal union of husband and wife
And religious liberty and freedom of conscience.
The declaration's signatories understand that each of these principles is under threat from powerful forces in our culture and politics. They seek to make clear that, as Christians, they regard these principles as non-negotiable and will therefore be unceasing in their defense of them and tireless in their efforts on their behalf.
Moreover, the signatories pledge that neither they nor their institutions will participate in actions, practices or policies that they, in conscience, judge to be gravely wrong. While the whole scope of Christian moral concern, including a special concern for the poor and vulnerable, claims our attention, we are especially troubled that in our nation today the lives of the unborn, the disabled and the elderly are severely threatened; that the institution of marriage, already buffeted by promiscuity, infidelity and divorces, is in jeopardy of being redefined to accommodate fashionable ideologies; and that freedom of religion and the rights of conscience are gravely jeopardized by those who would use the instruments of coercion to compel persons of faith to compromise their deepest convictions. (This statement was taken from the March "Faith and Freedom" publication by the Institution Of Religion and Democracy).
The signers concluded with this statement. "We, as Orthodox, Catholic, and Evangelical Christians, have gathered…to act together in obedience to the one true God, the triune God of holiness and love, who has laid total claim on our lives and by that claim calls us with believers in all ages and all nations to seek and defend the good of all who bear His image…. We call upon all people of goodwill, believers and non-believers alike, to consider carefully and reflect critically on the issue we here address as we, with the Apostle Paul, commend this appeal to everyone's conscience in the sight of God.
Evangelical Women Leaders of NAE
The Evangelical Women Leaders (EWL) of NAE also met in Springfield, MO. The EWL is made up of women leaders in the various denominations as well as leaders of national ministries here in the U.S. We gather to support, enrich, encourage and inform each other, as well as to strategize together on what we can do for women leaders in the churches. Besides sharing information, our current focus is:
To support the National "I CARE" project put on by the National Coalition for the Protection of Children and Families. This coalition addresses issues like child pornography, abortions, sex trafficking and the like. We support them by prayer as well as passing on all information available on how church women's groups can address these issues.
At our March meeting, we began looking into the need for developing a national ethnic strategy for our churches. With NAE's immigration document coming forth, we felt we should begin to offer help in this arena.
In conclusion, one can very quickly discern that there are many factions coming together to address these most pressing issues in our society today. It was absolutely heartwarming to sense the hope and confidence that was building throughout our meetings as we defined more clearly the work set out before us. There truly was unity in this body of believers. We committed to moving forward—together.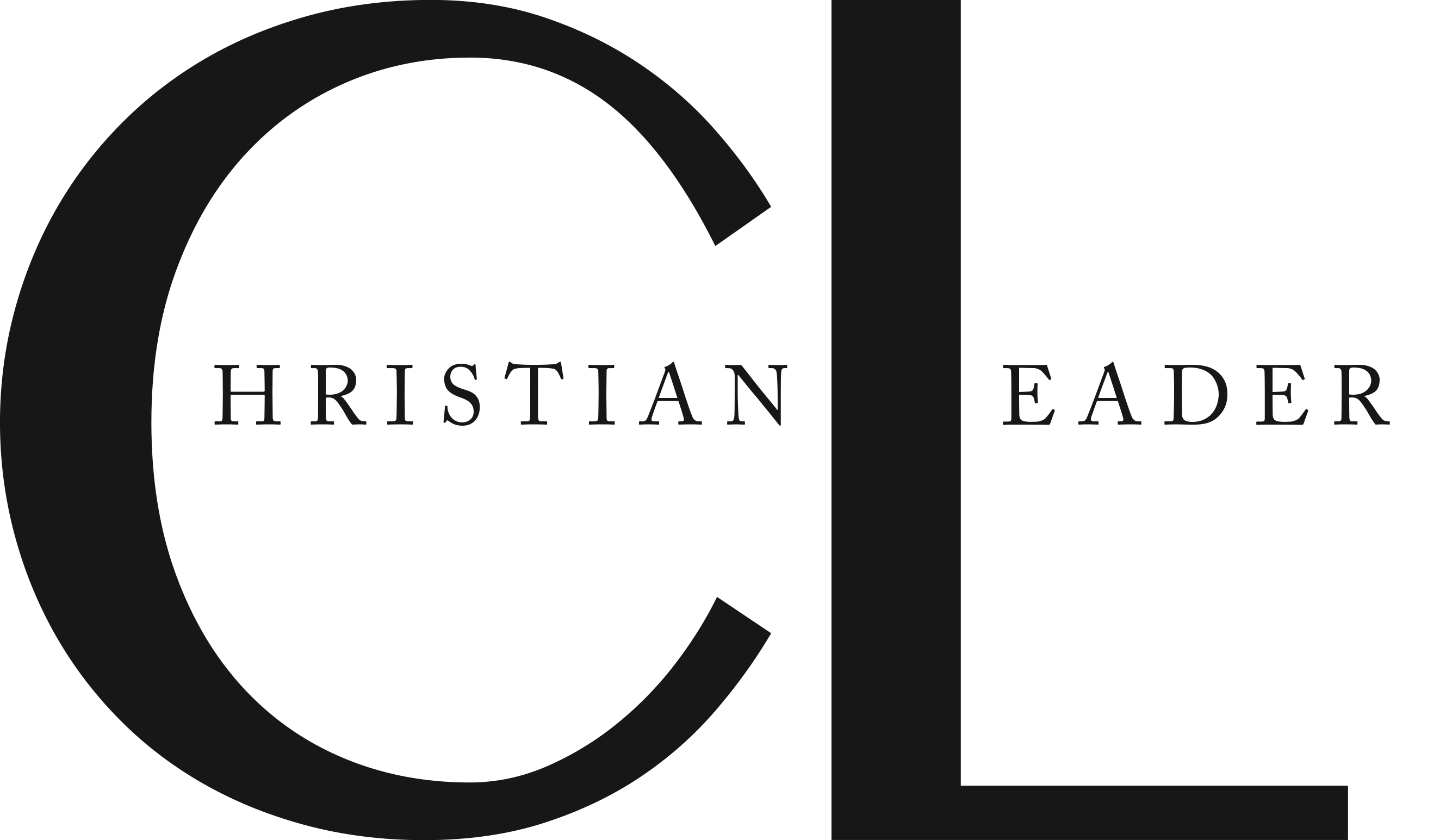 This article is part of the CL Archives. Articles published between August 2017 and July 2008 were posted on a previous website and are archived here for your convenience. We have also posted occasional articles published prior to 2008 as part of the archive. To report a problem with the archived article, please contact the CL editor at editor@usmb.org.