The USMB Leadership Board has appointed Vince Balakian, Reedley, California, and Kathleen Sherman, Denver, Colorado, to the Multiply Board of Directors.
According to their written testimonies provided to the Leadership Board, both Balakian and Sherman are familiar with Multiply, the North American Mennonite Brethren mission agency.
Balakian and his brother farm together in California's Central Valley, growing stone fruits, cherries, citrus and almonds. In the early 1990s they began to grow their operation, Fruit Patch, Inc., to include processing and packing, storage, shipping and sales of their products.
"This grew into an extremely large marketing company, with worldwide sales as well as southern hemisphere growers in Australia, Brazil, Chile and South Africa," Balakian writes in his testimony. "This is actually an important part of my journey, as in addition to operations of the plant I oversaw export sales in both the Northern and Southern Hemispheres of a wide range of fruits."
When he and his brother sold the company in 2007, Balakian stayed with the company in export sales until 2011.
"I left the company with millions of flight miles, friends around the globe and tons of experiences," writes Balakian. "This was a hard transition."
That's when Mark Thompson and Galen Wiest, Multiply staff members with the West Coast office, invited Balakian to consider becoming involved in missions. Balakian worked with Thompson to organize Vision teams, giving pastors and church leaders a first-hand look at Multiply's work in Thailand, Lithuania, Turkey and elsewhere. He participated in debrief session with Multiply short-term mission teams, including ACTION and basketball teams. Balakian has also organized teams from Reedley MB Church that traveled to Thailand, Lithuania, Mexico and elsewhere.
Based on the Multiply missionaries and national leaders Balakian has met, he commends Multiply workers as committed to the gospel and the people they serve.
"I believe the organization who sent and supports them has value and potential," he says. "I want to see us build stronger, giving glory to the Creator and Savior. What better way to glorify God than to tell the lost of the gospel and then see them go out. That's multiplying."
Read Balakian's story here. https://multiply.net/story/a-fruit-farmers-journey-to-becoming-a-missional-leader
Kathleen Sherman is the missions director at Mosiac, a USMB church in Littleton, Colorado, that is also affiliated with Converge, formerly Baptist General Conference. She has a master's degree in public health and a doctorate in health science and was a public school teacher for 15 years.
Sherman traces her involvement in missions to her experience with breast cancer 30 years ago.
"I am a 30-year survivor of breast cancer," Sherman writes in her testimony. "It was very serious and ended up being the impetus for my getting involved in missions."
For the last 27 years, Sherman served in mission care and as a short-term missions coordinator before becoming the Mosaic missions director. Sherman became acquainted with Multiply when Mosaic joined USMB six years ago.
"All of the Multiply staff and missionaries I have met have been very impressive in terms of their faith walk and their heart to see the unreached have the gospel," Sherman says.
Sherman and her husband, Dave, have two married daughters and three grandchildren.
Balakian and Sherman join Vivian Wheeler, Blaine, Washington, and Aaron Halvorsen, Olathe, Kansas, who were appointed to the Multiply Board of Directors in October 2020.
Wheeler serves as director of church operations at Birch Bay Bible Community Church, a USMB congregation in Blaine. She and her husband, Jay, owned and operated a dairy business for 20 years, and Vivian worked in music education for 15 years. They have been actively involved in church leadership, serving on various boards. Wheeler grew up at Birch Bay Bible Community Church and served in various ministry roles there until 1991, when they moved to Central Washington, before returning to Birch Bay in 2006. The Wheelers have three grown children and six grandchildren.
Halvorsen has been serving as lead pastor of Community Bible Church, a USMB congregation in Olathe, Kansas, since 2015. He is a graduate of Western Seminary in Portland, Oregon, and served as administrative assistant for several professors and academic and ministerial programs in the greater Portland area. While in Portland, he was a charter member and pastoral apprentice at Trinity Church, a USMB church, and eventually served there as a lay elder. Aaron and his wife, Maggie, have four children.
Yvette Jones, Fresno, Calif., and Fred Leonard, Fresno, Calif., were also appointed to the Multiply board in October 2020. Two months later, Jones and Leonard resigned because they were not in agreement with some of the Multiply board's decisions. At the time Don Morris, USMB national director, said that the two chose to resign rather than create disunity.
Balakian and Sherman are replacing Jones and Leonard.
Multiply, owned jointly by the U.S. Conference of MB Churches (USMB) and the Canadian Conference of MB Churches (CCMBC) has been a recurring agenda item for the USMB Leadership Board following a series of events that began in 2018 when MB Mission merged with C2C, a Canadian church planting agency, to form Multiply, a ministry that would work across denominations to plant churches in North America as well as around the world.
In June 2019, Multiply announced that it was releasing the multi-denominational North American church planting aspect of its ministry (formerly C2C). That decision prompted CCMBC and USMB to form a task force to review Multiply. The task force hired consultant John Radford to conduct an independent audit. In the fall of 2020, the Review Task Force proposed to USMB and CCMBC 18 recommendations regarding Multiply leadership, governance and culture. The two national conferences accepted the recommendations as presented.
Included in the recommendations was that all current USMB and CCMBC board representatives resign. When both USMB and CCMBC made this request of their board representatives, the board members complied. Canadian David MacLean remained as he was appointed by the Multiply board and not by either of the two national conferences.
At its first meeting in November 2020, the new Multiply board selected MacLean and USMB's Leonard as co-chairs. Since Leonard's resignation, MacLean has continued as board chair.
CCMBC's newly appointed board members are Maryanne Berge, Saskatoon, Saskatchewan; Chris Stevens, Waterloo, Ontario; Bill Seinen, Langley, British Columbia; and Wendi Thiessen, Winnipeg, Manitoba.
The USMB Leadership Board met again in late June to discuss ongoing efforts to achieve a "culture reset and fresh start" at Multiply.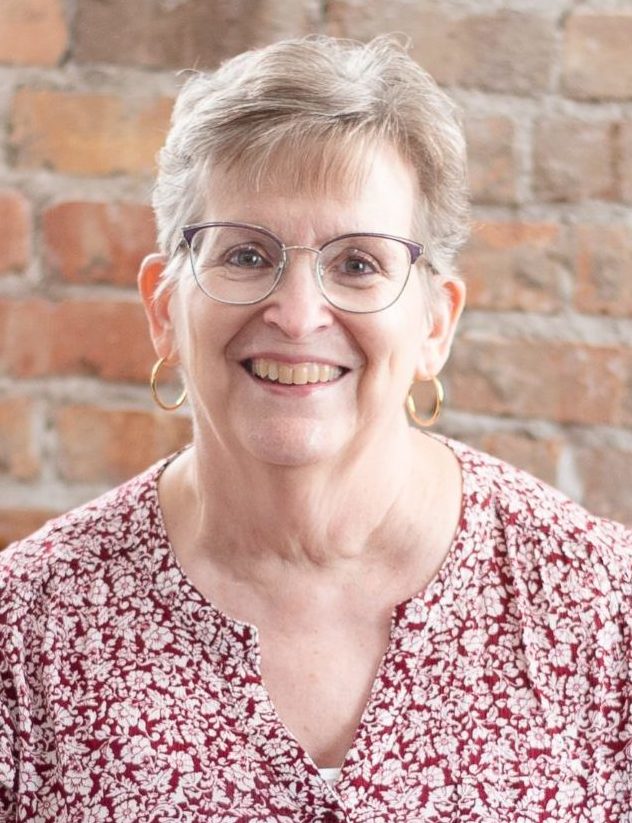 Connie Faber joined the magazine staff in 1994 and assumed the duties of editor in 2004. She has won awards from the Evangelical Press Association for her writing and editing. Faber is the co-author of Family Matters: Discovering the Mennonite Brethren. She and her husband, David, have two daughters, one son, one daughter-in-law, one son-in-law and one grandson. They are members of Ebenfeld MB Church in Hillsboro, Kansas.