Mennonite World Conference worship times were held at Centro Familiar de Adoracion, a church with a 10,000-seat sanctuary that hosted most assembly events. The worship services included music from around 

the world and messages preached by a variety of men and women, including two Mennonite Brethren. These summaries of the worship times were written by members of Meetinghouse, an association of Mennonite and Brethren in Christ publications.
Tuesday, July 14: "This church is on the way"
A procession of banners from congregations, conferences and other groups from around the world opened Mennonite World Conference (MWC) Assembly 15 July 14, with more than 5,000 in attendance at the new building of the Centro Familiar de Adoracion in Asuncion, Paraguay.
Worship leader Werner Franz of Paraguay read from John's vision in Revelation about the thousands around the throne of the Lamb and said, "This church is on the way."
MWC general secretary Larry Miller welcomed the diverse throng of people and noted that MWC members come from 101 countries. Representatives from nine language groups stated the conference theme—"Come Together in the Way of Jesus Christ"—in their own languages. Spanish served as the "platform" language of the assembly, with simultaneous translation available in English, French, Enlhet, Nivacle, German and Portuguese.
A group from Paraguay presented a drama, "United in Christ," that depicted through song and dance cultures from the various continents and their unity in Christ.
In her keynote address, outgoing MWC president Nancy Heisey of the United States modeled the diversity of MWC by beginning her talk in Spanish, then telling a story in French before proceeding in English. She noted that humans are made for community and celebration, and "this gathering is like one of the many celebrations we take part in."
However, she said, noting the text of Philippians 2:1-11, having the mind of Jesus, who was killed, doesn't sound like a typical celebration. "The way of Jesus Christ does not begin with us … but with God." In order to have the mind of Christ, she said, we must experience the love of God.
Though we may be delighted by our diversity, Heisey said, experiencing people who are different can be hard. "We don't experience Christ in the same way." There is no resting place for expanding God's love, short of God's kingdom, she said.
But love turns sour when it clings to sameness. "Our love of church can be disruptive if it only seeks to protect our fences," she said. "If a church fails to expand, it will perish."
Our work as a church must be grounded in God's love, Heisey concluded. She called people to celebrate but not cling to the blessings of these days. "Let us spread to the wind the blessings of this assembly," she said. Heisey then introduced Danisa Ndlovu of Zimbabwe as the incoming president of MWC and led a prayer of blessing on him for this work.—Gordon Houser, associate editor with the Mennonite Church USA magazine,  for Meetinghouse
The sound of Paraguayan harps graced the worship services.
Wednesday, July 15: Reconciliation and a call to practice justice
A moving gesture of reconciliation and strong preaching marked the first full day of Mennonite World Conference's Assembly 15.
Ishmael Noko, general secretary of the Lutheran World Federation (LWF), addressed the gathering with a "heavy heart," he said, because of the "painful history" Lutherans and Mennonites share, especially the persecution—and execution—of Anabaptists in the 16th century.
"This history of condoning persecution," he said, "is a spiritual wound we carry around in us." He further described the condemnations of Anabaptists, contained in the "anathemas" of the Augsburg Confession, as "the poison of a scorpion."
"We were wrong, regrettably wrong," he said. "Execution was not the only choice, even then."
In recent years, Mennonites and Lutherans have been in dialogue about these matters, and Lutherans are seeking a healthier continuing dialogue now, said Noko. At their next meeting, the LWF will be asked "to take action which will put us in a new position to the anathemas and express our deep repentance and regret."
The assembled Mennonites reacted spontaneously to Noko's words by standing and applauding.
MWC president Danisa Ndlovu also responded. "We are witnessing the breaking of walls," he said. "We are ready to receive the words we have heard." The two men then embraced.Ironically, these representatives of Anabaptists and Lutherans are both from Zimbabwe. Ishmael Noko's mother, in fact, was a Brethren in Christ woman who married a Lutheran.
If this exchange was an exhibit of "the way of Jesus Christ"—the day's theme —the Bible study later that morning was an inviting exposition of it. Elfriede Verón, instructor at Instituto Biblico Asuncion, went through Philippians 2:1-11, verse by verse, considering its exhortations to unity and Jesus' "way," as seen in his relinguishment, humility, and obedience.
That evening, Nzuzi Mukawa, professor at the School of Missiology and pastor of a Mennonite Brethren church in Kinshasa, DR Congo, further developed the theme in a passionate sermon on Micah 6:1-8. "We follow Jesus Christ," he said, "through the practice of social justice."
Often using the phrase, "listen to me carefully," Mukawa rolled out a range of issues in which the church is called to "live justice."
Mukawa's message was one of the most appreciated but also controversial of the week. He urged the church to ordain women, to accept minority group leadership, to "rise up and defend" children, to support women suffering from sexual violence, and to act on behalf of poor countries by eliminating their international debt, by granting more access to trade and by rich countries paying damages for pollution.
Wednesday's program also included special music by groups from Paraguay and Indonesia, and several other speakers. Wilma Bailey of the U.S. talked about caring for God's creation. "We think it's all about us," she said. "It's not about us, but for the pleasure of God."
Sandra Rincon, Colombia, reported on the activities of Christian Peacemakers Team, reminding that "nonviolence is a real option."
A young American duo, Lars Åkerson and Jon Spicher, who spent six months traveling more than 7,600 miles by bicycle to Assembly 15 from Harrisonburg, Va. by bicycle, charmed the audience with their spiritual openness and stories.
They discovered "incredible hospitality" and "good" everywhere they went, Åkerson and Spicher said.—Dora Duec, interim editor for the Mennonite Brethren English-language magazine in Canada, for Meetinghouse
Former Paraguayan President Nicanor Duarte Frutos and his wife, Glorio de Duarte, take part in the opening worship service. The Duartes attend Raices MB Church in Asuncion.
Thursday, July 16: Women call for solidarity
Rejecting patriarchal models of church leadership and calling for more interdependence and dialogue in the Anabaptist community, three Latin American women theologians made a bold statement of solidarity with women leaders in the global Mennonite church in Thursday evening's session.
"We base our actions on the liberating message of Jesus Christ," declared Ofelia Garcia Herandez, president of the Mennonite Church in Mexico and a member of the MWC General Council, in a formal statement. "We affirm Anabaptist unity from a different perspective," she said, having a goal of becoming a prophetic voice that denounces leadership abuse and lifestyle choices that perpetrate male dominance.
At the same time, added Alix Lozano Forero, president of the Mennonite Church Columbia and a member of the MWC General Council, "we want to walk together with our male counterparts in a spirit of discernment. She said women leaders will gather strength as they share their stories and promote women in leadership. Also standing in solidarity was Olga Piedrasonta, co-director of the Latin American Peace Network.
In his morning Bible study, Antonio Gonzalez, a former Jesuit who is now a professor of theology in Madrid, rejected the Greek understanding of "glory" as "praise" that many of us interpret in reading John 17, but rather the Hebrew definition of receiving a significant gift from God. It is something the believer is given, not what he or she earns.
"Glory has more to do with loyalty than with what we receive from each other," he taught. It is what we give to others, as God gave it to Jesus so that the "Father would be glorified." The end purpose of this process, he said, is to build up unity in the body of Christ, his church. It is our challenge to make this "glory" known to our neighbours. "How are we doing?" he asked.
Continuing the theme of unity as recorded in Acts 2, Ditrich Pana, an Enlhet church leader from the Chaco active in radio evangelism, recalled how the first Christians gathered every day to break bread together. It was only in this way that they got to know each other, he said, likening the Mennonite World Conference to this act of unity. "This gathering unites us with glad hearts."
Earlier in the day, Clair Brenneman of Palmer Lake, Colo., recalled the building of the 250-mile Trans-Chaco road in the 1950s and '60s by Mennonite Central Committee Pax workers.
Musicians from Paraguay play zampona flues and guitars.
The road was the largest undertaking in its history by Mennonite Central Committee until the tsunami of 2003. The mammoth five-year project enlisted the volunteer labor of 1,700 young men from 40 different countries. More than 40 pieces of heavy equipment were used to construct the roadway.
The highway gave the isolated farmers of the Chaco a way to get their crops to market, boosting the Mennonite colonies' prosperity and the country's economy. Today more than 50 percent of the population uses the road to get from north to south. After the north and south sections of the highway were connected in 1961, the road was continued into Bolivia.
All this happened in the days before tight security measures, he recalled, telling the story of a Pax man from South Dakota hearing of all the good hunting in Paraguay: "He boarded the plane in Philadelphia with his shotgun and rifle."—Dick Benner, editor of the Mennonite Church Canada magazine,  for Meetinghouse
Friday, July 17: Christ's way of serving
Worship services on Friday focused on "Serving Like Christ."In her Bible study, Jenny Neme, director of a center for peace and justice in Bogotá, Colombia, focused on Isaiah 58:1-10. In this text, she said, God underlines the need to name injustices, to ask how these happened and who is responsible.
God invites Isaiah and those assembled, she said, to act in spite of fears. "Our relationship with God has to be transparent," she said, and must show itself in actions. Neme noted the huge gap between those who have and those who don't, and called those assembled to close that gap. "Obeying God involves spirituality and action," she said. This passage, she said, is a strong call to remember that all actions of service are oriented toward justice.
A choir from Switzerland sang at the morning service.
The evening worship included an offering, an introduction of MWC's commissions (service, peace, mission, and faith and life), a choreography by "Amor y Fe" of Paraguay and music by a Paraguayan choir.
In her sermon, Elizabeth Soto, a member of Mennonite Church USA who grew up in Puerto Rico, noted that Mennonites have done much service, and people talk about what Mennonites do. "But we haven't matched Jesus' beautiful service," she said, as illustrated in Mark 10:35-45. "Jesus knows that serving means being in solidarity with those who are rejected and fallen."
Soto described two experiences of being in solidarity. In 2000, she was visiting displaced churches in Colombia when an army surrounded the village. They felt the same terror that these villagers lived with each day.
She also described working in a women's shelter in Elkhart, Ind., which took her "beyond her comfortable Mennonite world." She learned that it wasn't just women in the street who were suffering but women in the pews of our churches as well.
Soto mentioned Mennonite worker Susan Classen, who wrote about the spirituality of service that goes beyond doing to being. "The beginning point is not the task but our connection with God," Soto said. We are to be an instrument in God's hands and walk with those who suffer.—Gordon Houser
Saturday, July 18: New president: no selfishness
Nancy Heisey of the U.S. passes the MWC presidency to Danisa Ndlovu of Zimbabwe, standing with his wife, Trezia.
Worshipers celebrated communion and heard a call for unity, humility and selflessness by Mennonite World Conference's new president at the Saturday evening serviceDanisa Ndlovu, bishop of the Brethren in Christ Church in Zimbabwe, who began his term as president during the assembly, spoke on the conference's theme text, Philippians 2:1-11.
Ndlovu said the church must banish selfishness to attain unity in Christ. It is easy to group ourselves by nationality, economic status, race or denomination and "without realizing it pursue selfish interests," he said. "Let us therefore be warned and stand our guard against the enemy, the devil himself, the father of self-interests."
He called selfishness a killer disease and humility the key to harmony. "Our conduct must reflect a change of thinking and attitude evidenced in how we relate to one another," Ndlovu said. "This is a clarion call for mutual respect, acceptance and, above all, unity in the household of faith."
After Ndlovu's sermon, worshipers shared bread and juice in observance of the Lord's Supper.
In the Saturday morning worship service, an Anabaptist theologian from New Zealand said Christians who want to make peace need to start by putting their own house in order.
"We will never be credible as peacemakers in a violent world unless, within our own Christian congregations, communities and families, we make every effort to maintain the unity of the Spirit in the bond of peace," said Chris Marshall, a professor at the University of Wellington.
Unity is the starting point for all of the church's witness to the world, said Marshall, who formerly was involved in leadership at London Mennonite Fellowship.
"The oneness of the church is every bit as essential to the Christian faith as the oneness of God and the Lordship of Jesus Christ," he said.
Unfortunately, Marshall said, the church sometimes is as crippled by conflict as the rest of the world. Nothing is more damaging to the cause of Christ than a divided church.
"The unity of the church is not something we manufacture by being unusually nice to one another," he said. "It is something that already exists. It is an objective reality, brought into being by the Spirit of God."
Marshall said four qualities—humility, gentleness, patience and forbearance—make it possible to overcome every conflict.
Also that morning, Nguyen Quang Trung, president of the 4,000-member Vietnam Mennonite Church, told of the church receiving legal recognition from the government. An MWC delegation participated in a celebration of that milestone last November. —Paul Schrag, editor an an inter-Mennonite newspaper,  for Meetinghouse
Sunday, July 19: Forgiving the murderer
In a symbolic peace gesture toward the indigenous Ayoreos people of the Chaco, Helmut Isaak read a statement of forgiveness to the man who killed his brother, Kornelius Isaak, during the three-hour closing assembly worship service.
Jonoine, now a chief of his tribe in the northern Chaco, came to the stage carrying the spear that killed missionary Isaak in 1958 when a delegation of Mennonite missionaries were trying to win over the Ayoreos. The fatal incident occurred, according to an account by Edgar Stoesz in his book Like a Mustard Seed, following a presentation of gifts to the tribes people. Then a young warrior, Jonoine fatally speared Isaak.
"More than 50 years ago, you were a courageous young warrior of your tribe who defended your territory against the invasion of the white man," said Isaak, "You did what you had to do according to your values and tradition, and my brother did what he needed to do. At that tragic confrontation, Kornelius lost his life. Today we are not enemies; we are brothers in Jesus Christ and warriors together for the kingdom of God."
Isaak concluded with a call to establish centres of study and research of Anabaptist and Peace Theology and training in ways to find peaceful solutions to confrontations, to the applause of some 8,500 worshippers, the largest gathering of the five-day assembly.
According to Stoesz, some 300 members of the Ayores are now Christians, the result of efforts by the New Tribes Mission.
In his closing message to the assembly, Alfred Neufeld, a Paraguayan Mennonite Brethren theologian and author, said "Jesus needs you to love," clinching the conference theme "Come Together in the Way of Jesus Christ." Christians are not only members of the church of Christ," he further pushed, "we need to be lovers of the Church of Christ."
He warned against trusting ideologies and politics rather than Jesus Christ to whom God has given all authority in heaven and earth. But this is not easy, he insisted. We have to "work out our salvation with fear and trembling." He concluded with an appeal to attach this "working out one's personal salvation" to a congregation, a place of safety and from which the Christian can draw strength. "The world will know us by our helping of one another inside this community of faith," he said.
Neufeld is dean of the theology faculty, and a teacher, at the Universidad Evangélica del Paraguay and an ordained minister in the Concordia Mennonite Brethren congregation in Asunción.
A delegate from Siberia brought greetings from a small 100-member Mennonite group located in a small Russian village where they converse in Low German. "Arriving by way of Canada," he said, "I never knew there were so many Mennonites."—Dick Benner for Meetinghouse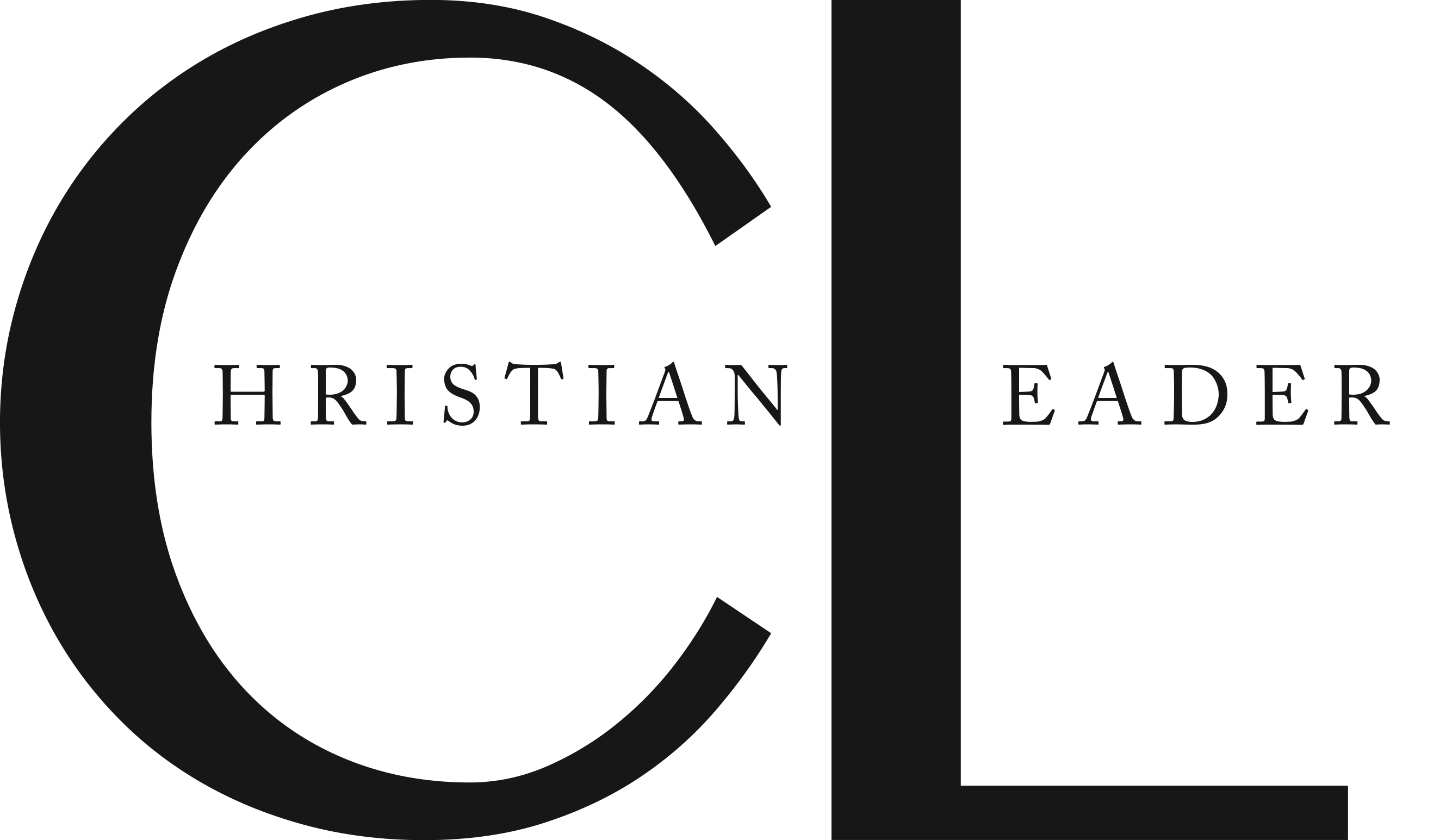 This article is part of the CL Archives. Articles published between August 2017 and July 2008 were posted on a previous website and are archived here for your convenience. We have also posted occasional articles published prior to 2008 as part of the archive. To report a problem with the archived article, please contact the CL editor at editor@usmb.org.