Willow Avenue Mennonite Church, a USMB congregation in Clovis, California, has notified the Pacific District Conference that it has reopened a church-wide conversation about its intention to be an affirming community, including welcoming LGBTQIA+ persons.
Willow Avenue moderator Lynn Jost informed PDC minister Jordan Ringhofer of the church council's decision in a May 25 letter that accompanied a video in which Jost and pastor Audrey Hindes read the recommendation to fully welcome and accept people regardless of sexual orientation. A printed copy of the recommendation that was sent to the congregation along with the video was also included in the packet provided to Ringhofer.
Subsequently, the PDC Board of Faith and Life (BFL) communicated to Willow Avenue that the recommendation is not in keeping with the USMB Confession of Faith, specifically Article 10: Discipleship and Article 11: Marriage, Singleness and Family.
Because of personal statements Jost makes in the recommendation and based on previous informal and formal conversations, Jost was asked to surrender his ministerial credentials while the congregation "walks through this process," says Ringhofer.
Ringhofer says the PDC did not make a similar request of Willow Avenue pastor Hindes because she is not licensed by the PDC.
Ringhofer anticipates that Willow Avenue's decision to reopen a conversation on what it means to be an affirming community and the PDC and USMB response will be a matter of discussion at the PDC convention to be held Nov. 4-6 in Peoria, Arizona.
"My hope is that we will have a healthy conversation at our convention," Ringhofer says, "and that we can work with Willow Ave and Lynn to proactively address questions and concerns people may have."
Ringhofer says it originally seemed like Willow Avenue would be voting on the recommendation at the church's June 13 business meeting. In order to give the congregation prompt feedback, Ringhofer quickly forwarded the recommendation and video to PDC BFL chair Harold Ens as well as USMB Board of Faith and Life chair Tim Sullivan. Ens and Sullivan passed the material on to their respective board members.
"After reviewing the recommendation, the PDC BFL felt like what was being put forward was not in keeping with our Confession of Faith and would be a departure from those core convictions which we are to teach—that what is being proposed for conversation is not in line with our policies, our covenants and our confession."
The U.S. BFL affirmed that conclusion and the U.S. BFL and PDC BFL conveyed their assessment to Jost and the Willow Avenue congregation in early June.
"We grieve this process," Ringhofer says. "Some will be upset by it, and some will be encouraged by it. I want both sides to recognize that this is hard and painful."
Meanwhile, the church clarified that no decision would be made at the June business meeting. Rather, the congregation was entering a discussion that would likely continue over several months.
When asked about the church council's recommendation and the response from the PDC and USMB Boards of Faith and Life, Jost provided the following comment on behalf of the church council: "The letter to the conference was an effort at transparent communication and expressed a desire to retain Mennonite Brethren identity and membership. We lament that the BFL reply to the congregation warned of exclusion from membership. The congregation is in conversation but is not ready to decide on the question. Public communication is premature."
Jost was not asked to surrender his ministerial credentials because of his personal opinions regarding homosexuality but because he is teaching and leading contrary to the Confession of Faith, Ringhofer says.
"Individuals can maintain their own opinions, but when it comes to how we will lead and what we will teach and confess we've said we will abide by these covenants, policies, bylaws and confession," Ringhofer says. "Lynn, as an ordained minister and as the church moderator, communicated his personal opinion about matters related to Willow Avenue's proposal and these statements were viewed by the PDC BFL as contrary to what our ordained and licensed ministers are to teach and preach."
Ringhofer says that because Jost was ordained by the Southern District Conference and because ordination is permanent, the PDC BFL wanted the support of the U.S. BFL in requesting that Jost surrender his credentials.
"The U.S. BFL did support the request, and a representative from the PDC BFL, U.S. BFL and I met with Lynn to make the request that he surrender his credentials while this process is ongoing," Ringhofer says.
Jost surrendered his credentials in a letter dated Aug. 31, 2021.
Jost was ordained in 1984 while serving as lead pastor at Hesston (Kansas) MB Church. He was a church planter with the MB mission agency in Spain, pastored in Kingsburg, California, and was a Tabor College faculty member from 1990 to 2006. He has been president and academic dean at Fresno Pacific Biblical Seminary where he is currently professor of Old Testament and director of the Center for Anabaptist Studies. Jost served on the General Conference (U.S. and Canada) Board of Faith and Life, the USMB Board of Faith and Life and on the International Committee of MB Confession of Faith Task Force.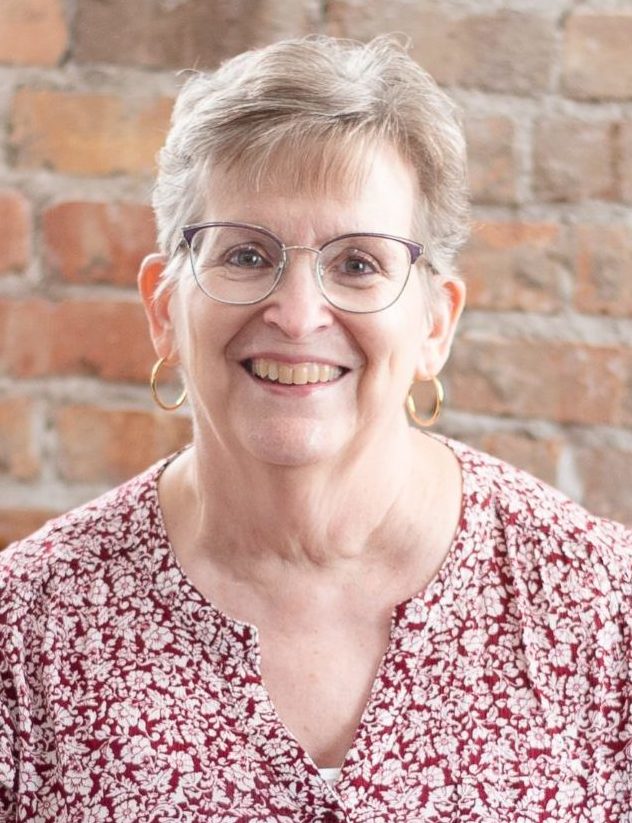 Connie Faber joined the magazine staff in 1994 and assumed the duties of editor in 2004. She has won awards from the Evangelical Press Association for her writing and editing. Faber is the co-author of Family Matters: Discovering the Mennonite Brethren. She and her husband, David, have two daughters, one son, one daughter-in-law, one son-in-law and two grandchildren. They are members of Ebenfeld MB Church in Hillsboro, Kansas.