The International Community of Mennonite Brethren (ICOMB) commissioned a new ICOMB executive director when representatives from 18 of the 21 member national conferences met June 2-6, 2018, in Vienna, Austria.
Rudi Plett of Paraguay was installed as the new ICOMB executive director. USMB ICOMB representative Ed Boschman describes Plett as an "effective global leader," adding that this "smooth, healthy and joyful" transition in leadership was a highlight of the summit.
Plett's ability to speak three languages will be an asset, says Boschman. Plett's first language is Spanish, which allows him to converse with the eight national ICOMB conferences in Latin America, and his second is German, which will help him communicate with the four ICOMB conferences in Europe. He also speaks English, which will connect him well to most of the remaining conferences.
Plett, who had been serving part-time as the ICOMB Latin America associate director since
January 2017, shared his vision for ministry and was commissioned during a prayer time.
Plett envisions ICOMB moving toward regionalization, says Boschman.
"One thing Rudy is foreseeing is developing a cadre of leaders who are closer to national conferences geographically to help in resourcing, encouraging and guiding the local ministries," says Boschman.
Another focus for Plett will be developing healthy national conferences.
"The ICOMB mission statement is now 'healthy, missional conferences making disciples,'" says Boschman. "Rudi's vision has to do with trying to flesh out how to help our conferences be healthy, how to challenge and resource them to be effectively missional and trying to build an understanding of what it actually means to be disciple-making…. It's not always going to look the same, but the goal and heart of the mission will be the same."
Boschman says Plett included specific steps and practical ideas in his presentation and asked for feedback. "He wants this (ICOMB vision and strategy) to be something we all agree on," says Boschman.
Plett, who officially began his new responsibilities July 1, 2018, replaces David Wiebe of Canada, who served as the ICOMB executive director for eight years. Boschman says that Wiebe was "exactly the right guy at the right time," affirming Wiebe's emphasis on creating structures and resources, including two new programs adopted at the 2018 summit.
Two new programs affirmed
The ICOMB representatives accepted the Emerging Conference Pathway, a two-year process by which a national conference or network of churches can become an ICOMB member, and the Education and Equipping Matrix, an outline for training pastors through non-formal means.
Vic Wiens of MB Mission identified over 30 networks of churches that already feel part of the Mennonite Brethren family to some degree and who will likely seek to join ICOMB at some time in the future. This represents 150 percent growth in the next number of years. Currently ICOMB's 21 national conferences have a total of 475,000 members in 3,000 congregations worldwide. Wiens clarified several critical stages of development necessary for identity, community and mission capacity before an emerging conference might join ICOMB in a healthy way.
Two such national conferences sent representatives to the 2018 summit. The Association of MB Churches of Ukraine (AMBCU), currently comprised of 11 congregations, is now on the path to formal ICOMB membership and will likely join in 2020. They were represented by Roman Rakhuba and Aleksii Makajov. The Thailand MB Church was represented by Karen Hubert-Sanchez. The visa application of Nadanong Silichotboribun (Naat), conference chair, was denied.
The second program involves equipping Education and Equipping Matrix. One major challenge among ICOMB conferences is making education accessible and equipping a sufficient number of pastors. In India, for example there are 1000 MB churches, but less than 400 pastors, says Wiebe, who provided a written summary of the summit.
"The MB college in India has developed off campus extension programs, but it is slow going," says Wiebe. "In other countries many pastors have not completed high school and so are ineligible for BA level training, much less seminary."
These situations have prompted ICOMB to explore new methods of leadership development and training. The ICOMB representatives reviewed and accepted an outline for training pastors through non-formal means, with ministry outcomes that grow as pastors develop experience and knowledge. Doug Heidebrecht of MB Mission led the process that resulted in the Education and Equipping Matrix.
"The combination of the Emerging Conference Path and Education and Equipping Matrix, together with a plan for developing a mission focus in every ICOMB member, means ICOMB is better positioned to meet our mission statement: Healthy, missional conferences making disciples," says Wiebe.
Other business
Plett announced plans for the first regional consultation to be hosted by ICOMB. The consultation will be held July 26-28 in Asuncion, Paraguay, for presidents, mission directors and key education leaders in each of the Latin American conferences to discuss how the new tools introduced at the summit can prepare each conference for mission.
MB Mission leaders Randy Friesen, Gord Flaming and Doug Penner updated the representatives on plans to merge MB Mission and C2C Network into a new ministry called Multiply. ICOMB representatives raised questions about how the shift from a focus on the least reached to a ministry that includes a national and local focus will impact ICOMB and noted concerns about the proposed shift to serve denominations other than Mennonite Brethren.
"We discussed how Multiply will relate to ICOMB member conferences," says Wiebe in his report of the summit. ICOMB will become "the mother" (giving identity and a family) for national church conferences whereas Multiply will be like a "midwife" helping give birth to new networks and conferences.
While ICOMB representatives did ask questions, Boschman says the group indicated their support of MB Mission's new vision.
In other business, ICOMB representatives heard a workshop presented by Paul Duck of Brazil on the role and presence of the Holy Spirit in the life of leaders and believers, accepted a budget of $180,000 for 2019 and elected Emerson Cardoso of Brazil as the chair and Andreas Isaak of Germany as secretary.
The summit concluded with a foot washing and communion, a service that is always a highlight of the annual gathering.
Three ICOMB conferences not represented at the 2018 summit. Visas were denied for delegates from DR Congo and Angola and the representative from India was ill and did not attend.
The 42 summit participants were hosted by Mennonitischer Freikirche Oesterreich (Mennonite Free Church of Austria, MFO), which is comprised of five churches located in Vienna, Steyr, Linz, Wels and Gmunden. The 2018 summit began Sunday with representatives dividing into groups to attend worship services and have lunch with these congregations. Delegates brought greetings and sermons and enjoyed fellowship across cultures, says Weibe.
Summit delegates who stayed an extra day were able to tour Vienna. The highlight was a personalized tour of St. Stephen's Cathedral that included a special one-hour presentation by Johannes Fichtenbauer, the Roman Catholic deacon in charge of liaison to the Free Church movements in Austria.
"We were impressed by his personal faith story and the way God called him into this position," says Wiebe. "The MFO was recognized in 2015 as part of the Austria Christian church body due to his effort."
Fichtenbauer's presentation was also a highlight for Boschman. "That hour is burned in my mind," Boschman says. "The evangelical spirit of this Catholic leader was powerful."
Boschman, retired USMB executive director, has served as the USMB representative to ICOMB since 2007. "I am pleased to represent USMB and for the opportunity to be in touch with global leaders," he says.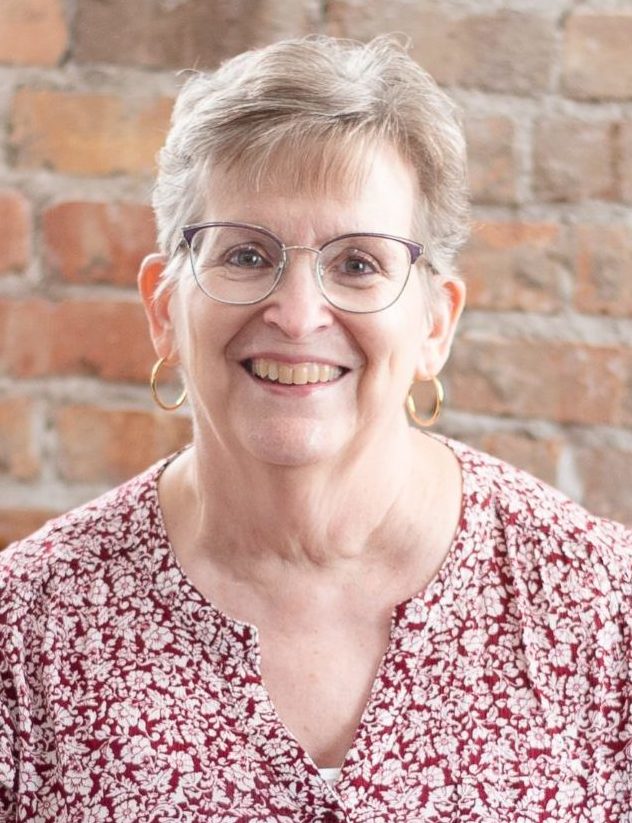 Connie Faber joined the magazine staff in 1994 and assumed the duties of editor in 2004. She has won awards from the Evangelical Press Association for her writing and editing. Faber is the co-author of Family Matters: Discovering the Mennonite Brethren. She and her husband, David, have two daughters, one son, one daughter-in-law, one son-in-law and one grandson. They are members of Ebenfeld MB Church in Hillsboro, Kansas.