Salem MB celebrates 125 years of ministry
by Jeremy Waltner of the Courier, Freeman, SD
Thanks to the Courier for providing us with this story; reprinted by permission.
View the Courier's photo gallery of the celebration at freemansd.com
Most of them had been here before, so let's eavesdrop in on their thoughts.
How familiar it is to drive down this west/east oil road almost halfway between Freeman and Bridgewater and pull into the parking lot that appears at the crest of the hill in the road. Look, there's the cemetery across the way where those who came before us now rest, and there's that cross—that symbol of all that we are—facing north. I don't remember it being so big! And the church itself looks so familiar, like a home, doesn't it? It all certainly feels familiar. Even this suffocating South Dakota heat and humidity seems right. How thankful we are that the decision-makers at our church, Salem Mennonite Brethren, chose to install air conditioning some 10 years ago! Salem MB – it's good to be back.
Indeed, as sure as that cross stands strong, they've been here before. Their presence at Salem MB Church, rural Bridgewater, SD, may have come at varying times and places in their lives, their tenure of attendance long, short or somewhere in between, but this is their church, even as miles and life circumstances have forced many to do a double-take as the man with the graying hair and the little girl, now a young woman, pass by.
Yes, they've been here before.
But this is different, isn't it? This milestone, this 125th anniversary celebration on this hot summer weekend, this is a new and fresh kind of experience, even though the roads that lead to the church grounds, the cemetery across the way, the parking lot, the church, that cross, even as those things have remained unchanged.
Those may have been the thoughts of the several hundred who gathered at the Salem MB Church as they met for worship and fellowship Saturday evening and Sunday, July 9 and 10. As they exchanged hugs and stories and sang songs and ate food and shared testimonials and worshiped and prayed, what else were they thinking?
"More people than I've seen in this church in a long time," said Ralph Olsen, 88, who lived in Bridgewater for 22 years and occasionally supplied the pulpit from 1986 to 1999 before moving to Sioux Falls. "Seeing old friends, that's what I like best."
"This is where I gave my heart to the Lord," said an emotional Myrtle (Mendel) Lunden during a time of open sharing Sunday afternoon. "One of the hardest things I have ever had to do was write that letter (requesting a transfer of membership)," she continued. "I was so deeply attached and it was so difficult and emotional to break that tie. That tells you how I feel about this church."
Thirteen-year-old Maddi Seyfarth came to the celebration from Central Valley, Calif., with her parents, Jody and Scott and 7-year-old sister Sydney. The family made the trek to hear Maddi's grandfather, Phil Glanzer, pastor at Salem MB from 1975-1993, deliver the Sunday-morning message.
"I have never been to a church that has celebrated 125 years before, so I don't fully understand it – but I like it," said Maddi. "It's like a big reunion. Everybody treats everybody else like family."
That simple, straightforward analysis from the articulate granddaughter of one of Salem MB's longest-serving pastors could have been echoed by any one of the guests who brought both energy and excitement to the church celebration last weekend. It was like a big family gathering, perhaps best illustrated by the big potluck late Saturday afternoon and the overwhelming spread of food that prompted even Mike Petts, Salem MB's current pastor, to comment from the pulpit during the welcome.
"We've never seen so much food," he exclaimed.
Fellowship through meals continued Sunday; together, current and former church members took part in a traditional lunch of zweibach, jam, coffee and water, and then capped off the weekend celebration with a catered meal late Sunday afternoon.
"I don't know why people don't want to go to church or why they wouldn't want to be a Christian, just for the sake of the meals," Phil Glanzer joked during his message Sunday morning. "Think about it, it doesn't make sense, when you can eat like that – for free."
Following Saturday's potluck, stuffed guests filed into the sanctuary to hear former church member Wesley Tschetter take them through a history of the church that detailed their journey from Russia to America in the 1870s, the establishment of Salem KMB in 1886 (the "K" stood for Krimmer, or Crimmer – the Russian village they had come from – before being dropped with conference reorganization in 1960), and the decades that followed.
And that is where the underlying theme of the weekend—mission work—took hold.
Tschetter told of Salem KMB members helping establish a mission in Chicago and churches in North Carolina in the early part of the 1900s, not unlike the founders of the church had done in the mid 1880s by saving the souls of Hutterites who did not know the Lord.
The idea that a little church rising out of the undeveloped United States plains could have such far-reaching impact was the centerpiece of the message presented later Saturday evening by Jules Glanzer, a child of the church who today is president of Tabor College in Hillsboro, Kan.
"Little is large when God is in it," Glanzer said. "That is the Salem church. Salem has been living little large."
He noted that 14 young men have gone out and become pastors and vocational ministers; 10 have gone into mission work and helped birth congregations not only in the United States but abroad, in Ethiopia, India, China and Japan.
"Grace is God taking our smallness and creating long-lasting impact," Glanzer said. "Grace is watching the little things become large. Goodness is seeing it happen. We will not know until we all reach the other side just how influential the Salem church was."
The nearly five hours spent at Salem MB Saturday evening that was part-reunion, part-homage to where the church has been was only the beginning. Guests spent more than eight hours Sunday in celebration, nearly five of which came in two worship services – one in the morning and the other in the afternoon.
Roger Engbrecht, minister of the MB Central District Conference, said Salem MB's church-planting efforts have been "more than any other church in our district and that "only eternity will reveal the number of lives that have been brought into (God's) kingdom."
Carl Carlisle, the Salem MB pastor from 1971-1974, spoke of the multiplication of witness efforts that have come from the congregation and the far-reaching love the people of the church have shown.
"We're not here to celebrate the life of the Salem MB Church as much as we are here to celebrate God's accomplishments and how he has used us," Carlisle said.
"This is an example of a place where a lot of (seemingly) insignificant things have expanded into global and eternal influence," Jules Glanzer told the Courier. "That has been the history of this church all through the years."
Sunday afternoon, Terry Hunt drove that point home like a crack of thunder. Hunt, who is conference pastor for the MB congregations in North Carolina, spoke of Salem MB's influence in the establishment of MB churches in that region in the early 1900s.
"We're so honored to be here at the church that God laid on your heart 108 years ago," he said with passion, "that send out missionaries to North Carolina to teach us about Jesus Christ."
While the emphasis on missions focused largely on the work that has been done outside the safe and familiar confines of rural South Dakota, there was also a deep sense of how richly the lives of those at Salem MB itself have been touched. As did Carlisle and Phil Glanzer, former Salem MB pastors Will Fadenrecht (1999 to 2007) and George Klassen (1994-1999), along with his wife, Eileen, spoke of what the church meant during their years of ministry there.
And there was barely a pause as guests were invited to speak of their memories and feelings about the church during a time of sharing early Sunday afternoon. One by one, people stood up and spoke – some with great emotion – about ways Salem MB had touched their hearts and souls, the influence it has had, the friends they have made.
"I approach my work differently now," said Don Hoffman, who has been involved in social work in Omaha most of his life since leaving the Freeman community. "It all goes back to a spirit of benevolence and spirit of giving."
"You grow up thinking everybody puts God first," said Daren Glanzer, the son of Phil Glanzer, who grew up at Salem MB because of his father's service to the church. "Then you realize how unique growing up in church really is."
"Thanks to the church," said Leona Weidenbach, "for loving us and helping us."
Said Dennis Mendel: "I found salvation here."
The energy and the power in statements like those reflected the energy and power that was omnipresent throughout the weekend celebration at Salem MB.
Pastor Mike Petts certainly felt it Sunday as he embraced the morning worship service from his seat at the front of the church."I was thinking about all the pastors here and how exciting it is to be part of that brotherhood," Petts said after the service. "I count it a real privilege to be among them."
Petts spoke of the rich singing that filled the church that morning and how the opening hymn, "Great Is Thy Faithfulness," is one of his favorites. "It was mind-boggling to hear so many voices," he said. "It brought tears to my eyes."
And, in yet another reference to the rich past the church has lived, Petts told the Courier Salem MB will be best served in the future by remembering what has been. That, he says, will help sustain the heartbeat of the church.
The truth is Salem MB – like most of the rural congregations in the area – has seen a steady decline in population beginning in the 1960s and continuing into the second decade of the 21st century. Today, membership is fewer than 100 with Sunday morning attendance averaging between 50 and 60. And it's noteworthy that most who attend Salem MB are senior citizens, and that just four families regularly seated in its pews – including the Petts' – have young children.
"The future is to remember what we did in the past and not to rest on our laurels," he said. "The potential for (a strong future) is there. We just have to reach out to our communities. There are plenty of people in Bridgewater and Freeman, we just have to go out there and meet them, just like we did 125 years ago.
"If we do," he said, "we'll continue to be effective."
While the future of Salem MB wasn't talked about specifically last weekend, the 125th anniversary celebration was a fitting reminder of the calling the church has built its legacy around.
And if ever the people who worship at Salem MB need a reminder of that, they can get it every time they attend a worship service or program in the sanctuary. As they pass through the doors at the rear of the center aisle that lead to the lobby, all they have to do is look up. The words etched in wood hang above the doors, and they are clear: "You are now entering your mission field."
That was what led to the founding of Salem MB 125 years ago and that is what will sustain the church now, in 2011 and beyond. The celebration is over. For the people of Salem MB, the work of the Lord continues.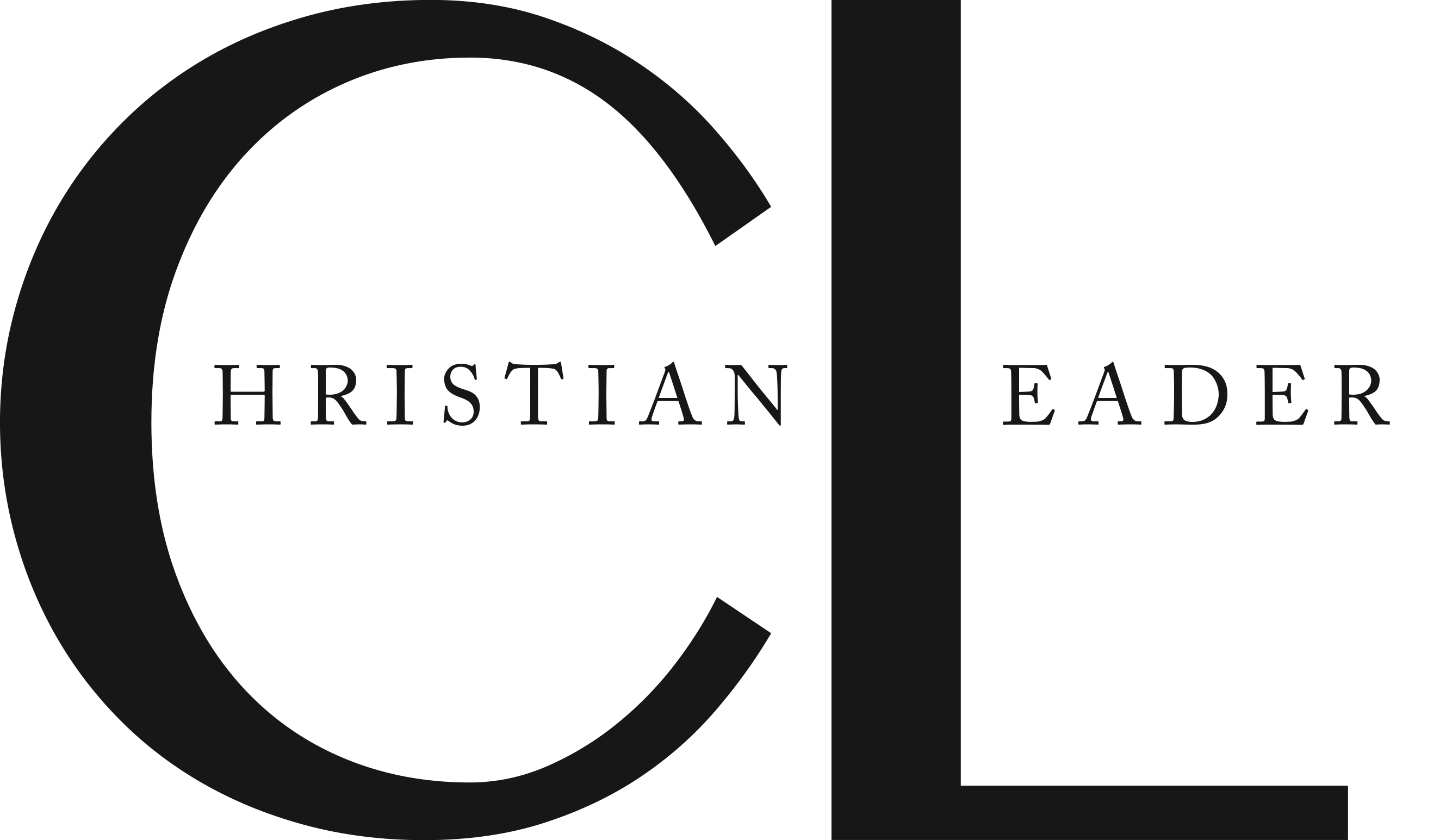 This article is part of the CL Archives. Articles published between August 2017 and July 2008 were posted on a previous website and are archived here for your convenience. We have also posted occasional articles published prior to 2008 as part of the archive. To report a problem with the archived article, please contact the CL editor at editor@usmb.org.