Many Aussiedler have historic connections to MB tradition
By Tim Huber for Meetinghouse
Jenny Spenst is fascinated by her parents' stories of life in the Soviet Union.
"It's worlds away from what I experience today," says Spenst, a 24-year-old member of Christuskirche Niedernberg (Niedernberg Christ Church), a congregation in Niedernberg, Germany, with strong ties to the Mennonite Brethren global family.
"They speak more of nature and childhood, like what you sometimes find in books," she says. "But they also tell of poverty and vulnerability."
Her great-grandfather was once taken prisoner, and her grandmother was sent at a young age to labor in Kazakh­stan, separated for weeks from her mother and sisters. The KGB, the Soviet secret police, kept a watchful eye and applied pressure when they felt religious efforts were going too far.
But Spenst wonders about a paradox of freedom.
"Sometimes I get the feeling they were more grateful than we are in our luxury," she says.
Spenst's family and the Niedernberg congregation are Aussiedler (resettlers)—Russian Mennonites who emigrated from the former Soviet Union to what was then West Germany in the 1970s and '80s.
Some established new congregations in cities like Bielefeld, Neuwied and Wolfsburg. Others joined existing churches. Many Aussiedler have historic connections to the Mennonite Brethren tradition—some maintained more closely than others.
Aussiedler are more conservative than other German Mennonites. For women this sometimes translates to an objection to cosmetics, jewelry and fashionable dresses.
Lay preaching is preferred, and churches avoid the salaried-pastor system employed by the nearby Vereinigung Deutscher Mennonitengemeinden (Union of German Mennonite Congregations).
There is little interaction between Aussiedler and neighboring Mennonite groups. Some, like the Niedernberg congregation, do not use the word "Mennonite," preferring to describe them selves as evangelical or Baptist.
However while not an official member, Christuskirche is an active participant in the Bund Taufgesinnter Gemeinden, an association of 28 Anabaptist churches in Germany with 6,000 members that is a member of the International Community of Mennonite Brethren.
Immigrant beginnings
The Niedernberg congregation got its start in 1989 when about a dozen people began meeting. They had recently arrived from Kazakhstan. They were soon joined by others from the former Soviet Union, including present-day Uzbekistan, Ukraine, Moldova and Siberia.
Many had labored in Soviet coalmines, and Germany offered a greatly improved lifestyle. Men found success working as electricians and assembling forklifts at a factory not far from the church building constructed about 12 years ago.
Today the congregation counts about 300 members, though more attend Sunday morning services. Children, who cluster in the first few rows, significantly outnumber elderly women still wearing traditional headscarves. Some local Germans diversify the congregation from purely Aussiedler.
From children's activities on Friday nights—some in Russian—to small groups and Bible studies, there are gatherings every day of the week.
The Sunday morning service begins with praise songs in High German, followed by prayer and a message that some might mistake for an early sermon. Spenst and about 40 others make up a choir. The service concludes with a sermon by one of about 12 volunteer male preachers.
Tucked above the balcony, a media center includes an imposing sound-mixing board, racks of amplifiers and wireless receivers and computer equipment for projecting song lyrics and Scripture passages on a wall at the front of the sanctuary.
Simultaneous translation into Russian is offered. Wireless headsets hang around the necks of some middle-aged or older attenders.
Strong traditions
The headsets represent a history and culture that is felt even by young adults who either emigrated with their parents as children or were born in Germany.
A tradition of evangelism has been passed through the generations. Alexander Spenst, one of the church's three elders and Jenny's father-in-law, recalled thinking Germany was a Christian nation upon his arrival.
"In the Soviet Union, there were believers and unbelievers," he says. "In Germany there are many non-believers who are called Christian, but they are just like the atheists over there. Today I see similarities to the U.S.S.R."
Jenny Spenst laments the prevailing secular culture.
"I'm overwhelmed by tolerance," she says. "I sometimes wish people would focus less on tolerance and more on decisiveness. Our country is outwardly characterized as Christian but is terribly wicked."
The generations get along in many ways. Like the choir, men's and women's retreats are intergenerational, and men of a variety of ages do the preaching.
Young people now pursue a wider variety of professions and mission fields that can pull them farther from home. One couple has a child enrolled at Liberty University in Lynchberg, Va. The church has an active role in Bible Mission, a worldwide effort to distribute Bibles in the former Soviet Union, with headquarters just across the street.
Alexander Spenst says intensive Bible study, something the church supports through a school in Bonn, has a complicated history due to previous regimes.
"In the U.S.S.R., Christians seldom had teacher training," he says. "The government made it difficult, and the opinion of many believers was that teaching is not a Christian profession."
Spenst says education can make someone stand out from the rest of the church and lead to congregational disunity.
Johann Siemens, 23, says education is increasing.
"More people are attending Bible schools," Siemens says. "This changes the general level of knowledge in the congregation, which can bring with it more scrutiny."
But generational differences are not pushing young adults out of the church. Elders suggest that congregations that do lose their youth might put too much focus on traditions other than the word of God.
Tatjana Hagelgans, 23, says training, study and work might pull people away for a time, but most return with experiences that can impact the congregation.
Ties both within the church and to Russia are strong and fertile, like the Bavarian soil on which it sits—much closer than the identity they might share with North American Mennonites whose ancestors lived in Russia.
"Because the churches in North America have already been there a long time, I think there is less evidence of the Russian Mennonites," Hagelgans says. "I know a girl from Vancouver, also with a Russian Mennonite background. She told me that young people always hold a Halloween party. That would be unthinkable for us. I think the churches in North America have adopted more traditions of the surrounding area, but we, still, are not ready."
Tim Huber is associate editor of Mennonite World Review. He wrote this article for Meetinghouse, an association of Mennonite periodicals.
Mennonite Brethren and the Aussiedler
by Connie Faber
Some background information can be helpful as one learns about Russian Mennonite re-settlers—called "Aussiedler" in the current German context—and German and Austrian Mennonite Brethren.
The Mennonite Brethren church in Germany and Austria are represented by three national conferences: the Conference of MB Churches in Germany (AMBD) with congregations in Germany and Austria, the Conference of Anabaptist Churches (BTG) which has congregations in Germany and the Mennonite Free Church of Austria (MFO) which has congregations in Austria.
Austria
There has not been an immigration of Russian Mennonites to Austria during the last century; this has been confined to Germany, say Richard Funk, MB Mission worker in Austria, and Martin Podobri, a leader in the Austrian MB conference, Mennonite Free Church of Austria (MFO).
Mennonite Brethren congregations in Austria were planted by MB missionaries who following World War 2 worked with refugees from a variety of countries and with national Austrians. "These refugees have totally integrated into Austrian culture during these last 60 years, and churches at this time are 'Austrian' in cultural identity," says Funk.
Today the MFO includes six congregations and has a membership of about 400 believers and an attendance of 650.
Germany
During the 1970s Mennonite Brethren from Russia began emigrating to Germany. Their principal motive for leaving Russia was a deep longing for religious freedom and a serious concern for the future of their children.
Heinrich Klassen is a MB minister in Bielefeld and is the chair of the BTG, which connects with Aussiedler congregations. There are 27 BTG congregations with 6,468 members.
"Immigrants from Russia looked for churches faithful to the Bible," says Klassen in an email interview that was translated from German to English. "They also placed a high value on effective children's and youth work."
BTG congregations value the same things, says Klassen, and worked to help the newcomers by creating Russian-language home groups and programs for children and youth.
The immigrants made two important discoveries when they arrived in Germany, says Klassen. "First that there really are authentic and faithful Christians in the West." The second conclusion was that they would be unable to "translate seamlessly" into their new homeland all of the practical Christian practices and understandings that they had adopted following a 1950s revival in their Russian churches, says Klassen.
A strength of the Aussiedler, according to Klassen, is their commitment to the local church. They have extensive weekday programs that serve a variety of age groups, have a high percentage of committed lay preachers and are very interested in global and local mission.
"While they do have a commitment to local and global mission," says Klassen, "there are still opportunities for growth in international connectedness and mission."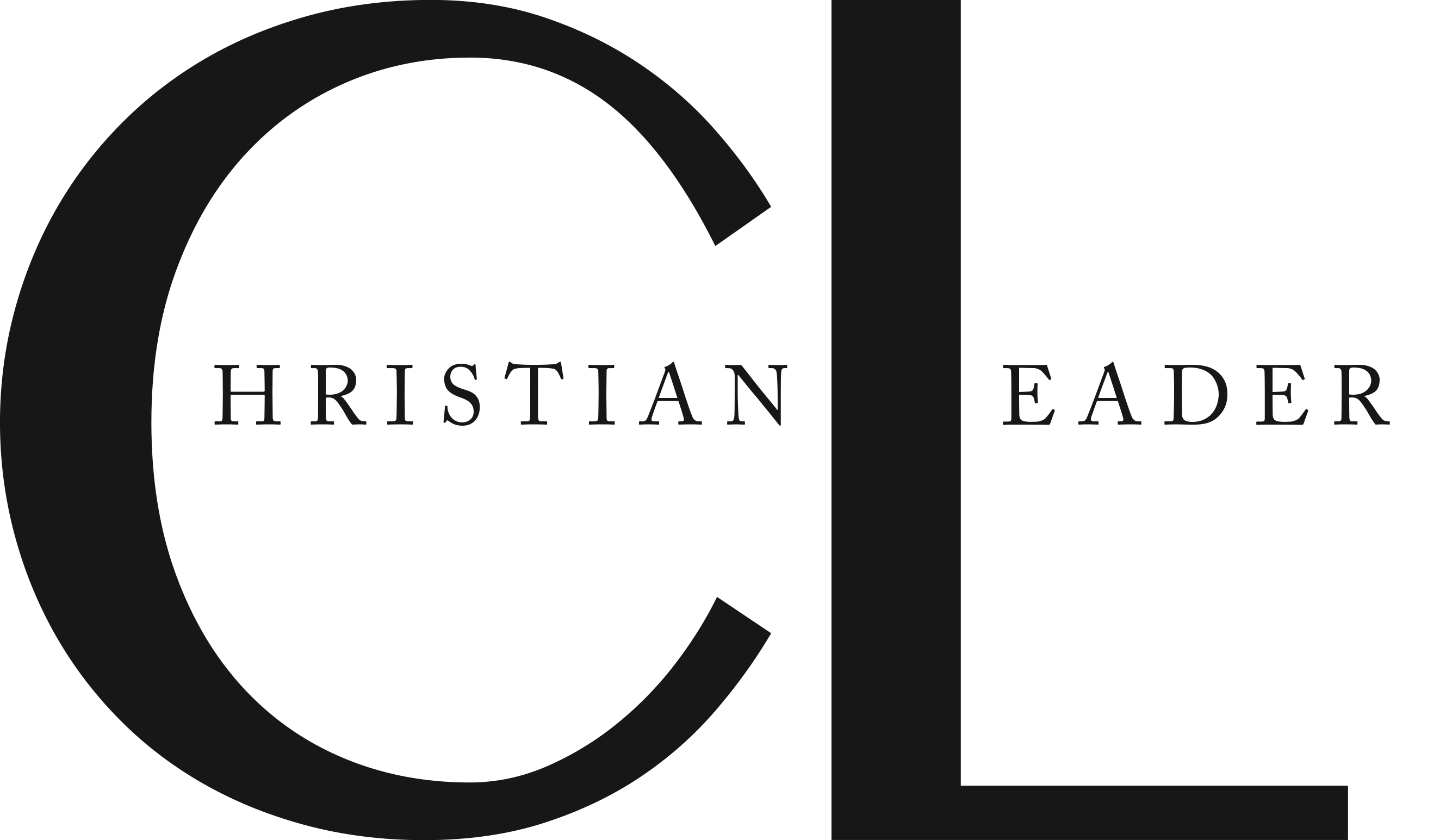 This article is part of the CL Archives. Articles published between August 2017 and July 2008 were posted on a previous website and are archived here for your convenience. We have also posted occasional articles published prior to 2008 as part of the archive. To report a problem with the archived article, please contact the CL editor at editor@usmb.org.