Dec. 11, 2021 — This article was edited for clarity. 
"I'm hoping that we can be boring and dull," says Wendi Thiessen, newly elected chair of the Multiply Board of Directors, when asked about her board goals for the next year.
"I really want the board to stop being the focus of conversations and for all of us to put the focus back where it should be," she says. "We want people to celebrate all of the good things that God is doing rather than asking: Is the board getting along? Are they listening to the owners? If the board can focus on governing well, we can shift the focus to churches getting excited about missions again and connecting with Multiply projects."
Multiply, the North American Mennonite Brethren mission agency owned jointly by the U.S. Conference (USMB) and the Canadian Conference (CCMBC), is coming out of a tumultuous season that led to the appointment of a new board in October 2020 and the search for a new general director following the April 2021 departure of Randy Friesen as Multiply president.
Multiply was formed three years ago following the merger of the mission agency, then known as MB Mission, with C2C Network, a church planting ministry that began as the British Columbia MB provincial church planting board. The new ministry was launched in January 2019 as Multiply.
Merger proves costly 
With the addition of North American church planting to its portfolio, Multiply took the lead on USMB national church planting projects and replaced Mission USA as the USMB church planting ministry. But the merger did not go well.
In June 2019 the Multiply board announced it was releasing the North American church planting aspects of its ministry and was facing a "a significant gap between expenses and revenue for North American church planting." In response to the $1.5 million deficit, 17 Multiply staff members were released, and the short-term mission program was revamped. National church planting efforts shifted back to national conferences.
The Multiply board requested that USMB and CCMBC review the mission agency. In late 2019, USMB and CCMBC appointed a task force. The task force hired consultant John Radford to conduct an in-depth analysis of Multiply's culture, board functionality and senior leadership.
Forming a new board
The task force developed 18 recommendations based on Radford's report. Radford's report and the recommendations were submitted to the USMB and CCMBC executive boards as well as the Multiply board. The three boards affirmed all recommendations, including immediately forming a new Multiply board as a first step in implementing the recommendations.
Consequently, in October 2020, Multiply board members from both national conferences whose terms extended past 2020 resigned and members whose terms expired in 2020 were not renominated. The U.S. board appointed member resigned, but David MacLean, a Canadian board appointee, did not.
The new Multiply board convened for the first time in November 2020. USMB appointees were Aaron Halvorsen, Olathe, Kan., Yvette Jones, Fresno, Calif., Fred Leonard, Fresno, and Vivian Wheeler, Blaine, Wash. CCMBC appointed Maryanne Berge, Saskatoon, Sask., Bill Seinen, Langley, BC., Chris Stevens, Waterloo, Ont., and Wendi Thiessen, Winnipeg, Man. MacLean, who continued, and Leonard, of the U.S., were elected as board co-chairs.
But upheaval continued.
In December 2020, Jones and Leonard resigned because they were not in agreement with some of the board's decisions. Vince Balakian, Reedley, Calif., and Kathleen Sherman, Denver, Colo., were appointed as their replacements.
In July 2021, MacLean resigned, and Thiessen was named as interim chair. For nine months, the USMB Leadership Board had pushed for MacLean's resignation in order to assure a complete board reset. While CCMBC leaders did not support USMB's request that MacLean resign, MacLean eventually did so.
Chris Stevens, Waterloo, Ontario, resigned in early 2021 because he is planting a church with another denomination. Thiessen says CCMBC will be replacing Stevens and the board will appoint a fifth Canadian to replace MacLean.
Multiply, a Canadian entity, is required by law to have one more Canadian on the board than American. USMB and CCMBC each appoint four board members. The board appoints additional members to achieve the required balance.
"We're further ahead"
In spite of the resignations and the steep learning curve members have faced, Thiessen is happy with the board's progress.
"We made an awful lot of decisions," she says. "And by the grace of God, we're further ahead than we were 10 months ago."
USMB national director Don Morris agrees and highlights six achievements that address task force recommendations: the formation of a functioning board executive committee; improved relationships with the owner conferences; creation of a job description for the next general director; clarification on the nomination process for board members; balanced reporting of positive and negative news and a better balance between needs of USMB and CCMBC.
Morris is optimistic about the future of Multiply.
"Vic Wiens is providing solid leadership as interim general director and the executive lead team and global lead team are much more positive, active and dreaming again," Morris says. "Finances are back on track, and the dents in the financial picture that gave rise to the demerger have been largely rectified and replenished."
Current board priorities
Looking ahead, Thiessen, who was elected chair at the October 2021 board meeting, says the board will concentrate on governance.
"Our goal for the next 12 months is to become boring," she says. "We're going to focus on governance matters…. If we do governance, then the staff and the missionaries can do what they're supposed to do."
Thiessen's list includes reviewing the existing strategic plan, understanding Multiply's mission's vision and values and updating the governance manual and bylaws.
"The focus is catch up and clean up—taking all of these governance documents and making sure that they reflect our new reality," Thiessen says.
Securing a new general director is also a priority. "We are working actively with all of our stake holders in casting the net and engaging with interested parties," she says.
Thiessen hopes that the board's focus on the mundane will re-energize Multiply staff and missionaries, who are tired from doing ministry during COVID-19 and from the changes within Multiply.
"I think the entire world came to a stop for two years (because of COVID-19)," Thiessen says. "I think God's got some exciting plans for Multiply. And we have to set the groundwork and then wait to see what happens."
Read more: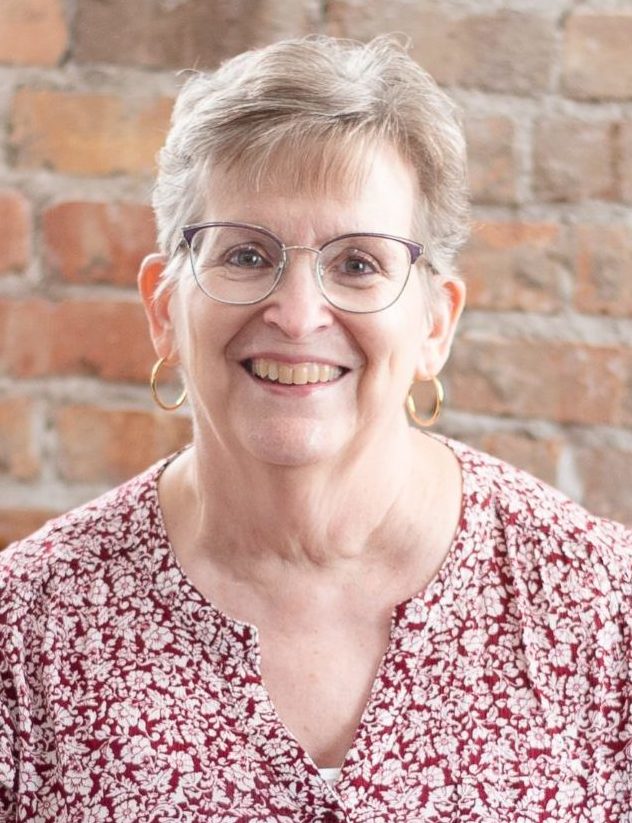 Connie Faber joined the magazine staff in 1994 and assumed the duties of editor in 2004. She has won awards from the Evangelical Press Association for her writing and editing. Faber is the co-author of Family Matters: Discovering the Mennonite Brethren. She and her husband, David, have two daughters, one son, one daughter-in-law, one son-in-law and one grandson. They are members of Ebenfeld MB Church in Hillsboro, Kansas.