Center for Community Transformation helps churches fulfill their calling
by Kathy Heinrichs Wiest
Executive Director Randy White takes his commission for the Center for Community Transformation from Jeremiah 29:7: "…seek the shalom of the city where I have sent you into exile and pray to the Lord on its behalf, for in its shalom you will find your shalom."
As a nonprofit organization connected with Fresno Pacific University and Seminary, the Center's focus is to bring shalom to Fresno and the communities that surround the city in California's Central Valley.
But what is shalom? And what does shalom look like in a city? Three Jeremys from the Robinson Neighborhood around North Fresno Church, a Mennonite Brethren congregation, know the answer from experience.
Second grader begins family's transformation
Red-headed second grader Jeremy Jr. found shalom in the form of an after-school tutoring program at North Fresno Church. Pastor of Community Ministries Loren Dubberke remembers him coming on Wednesday afternoons to soak up the love of the church's volunteer tutors. With his father in prison, Jeremy's chance to do his homework in a safe and loving environment was shalom.
When Jeremy Sr. was released from prison, in need of shalom in his own life, his son knew where he could find it. Bringing his big, tattooed father into Dubberke's office, the young Jeremy introduced him: "Pastor, this is my dad. I want him to meet everyone."
Within a week the elder Jeremy was working for Rock Pile Yard Service, a business founded in connection with North Fresno Church to employ people with barriers to employment. When he needed a checking account for the direct deposit paycheck, someone from church helped set him up with a bank. Employment and financial literacy meant shalom for a Jeremy transitioning from prison.
Within a few weeks the shalom spilled over to reach little Jeremy's grandfather, also named Jeremy. He and his son had been estranged for several years while the son was in and out of prison. But the three of them showed up together at a North Fresno "Church in the Park" event. Having seen the evidence of shalom in his son's life, the oldest Jeremy was intrigued. "My son has been changed a lot," the grandfather told Dubberke that day. "I want to find out what you're all about."
The way things ought to be
North Fresno Church's efforts to bring shalom to the lives of the three Jeremys find support in the programs offered by Fresno Pacific Biblical Seminary's Center for Community Transformation (CCT). "The biblical principle of shalom is broader than just peace." White points out. "It's making things the way they ought to be."
Things in the Fresno area are far from the way they ought to be, says White. He cites a Brookings Institution report naming Fresno as the United States city with the second highest rate of concentrated poverty.
But, White says, more important than the statistics about the poverty and needs of the community are the resources that could be activated to meet those needs: "Fresno's 500 churches are an embedded asset that can be mobilized to be a blessing to our city."
The Center is founded on the principle that it is the church's calling to bring shalom to their communities. According to Dubberke the church needs help figuring out how to fulfill that calling.
"We know how to do prayer and Bible study and worship services," he says, "but a lot of times churches don't know how to tackle issues impacting our city—issues like homelessness, unemployment, illiteracy."
White agrees: "Most churches don't know how much of an economic force they are in their neighborhood and pastors don't see their congregation as an economic engine."
CCT's efforts to "make things the way they ought to be" began with a study that collected stories of churches becoming involved in their community by starting small businesses. Those stories became the book, The Work of Our Hands. Inspired by these models, CCT inaugurated a diverse array of programs.
CCT offers diverse array of programs
An annual City Summit each spring trains hundreds of young adults interested in transforming neighborhoods through Christian Community Development, a movement dedicated to the holistic restoration of people and communities (See ccda.org). In workshops and plenary sessions, attendees from dozens of churches throughout California's Central Valley explore a Christian response to issues such as housing, gang ministry, racial reconciliation and law enforcement.
In another CCT initiative, a playful and creative event they've dubbed "Spark Tank," church-related nonprofit organizations and faith-based entrepreneurs compete for grant money to fund social enterprise businesses. With a background soundtrack from reality TV's "Shark Tank," participants are allowed four minutes each to pitch their ideas to a panel of judges.
In four years Spark Tank has awarded over $50,000 in support of 31 enterprises, including the grant that funded the start of North Fresno's Rock Pile Yard Services. Other winners have included a "farm to fork" organic food café that employs people coming out of the Fresno Rescue Mission rehab program and an inner city fitness gym located in the city's highest crime zip code.
A third CCT program came at the initiative of Spanish-speaking churches located in and around Fresno. Leaders from these churches approached CCT about the need for pastoral and leadership training. CCT learned that only 5 percent of the pastors in the Spanish-speaking churches had any kind of training.
"Typically these pastors are 10 years into their pastorate," says White. "They started a church, but just went on adrenaline and passion."
Hispanic MB pastors help develop Spanish-language certificate program
A team of five pastors from Hispanic Mennonite Brethren and other local congregations worked with CCT to formulate a Spanish-language certificate program that was affordable and accessible for church leaders, many of whom are bivocational.
Since the Certificado en Liderazgo Pastoral y Ministerio (Certificate in Pastoral and Ministry Leadership) began in 2013, nearly a hundred area pastors and other church leaders have participated in one or more of the modules. Each module meets weekly for five weeks and covers one of the following topics: Bible training, leadership, pastoral care, Christian education, theology of the family and community transformation.
Pastor Edgar Larios of Fuente de Vida, (pictured right)an MB church in the rural community of Parlier, is one of three MB pastors who teach in the Certificado program. "Most of our people don't have any theological training," says Larios, who himself holds a Doctor of Theology degree from the Latin University of Theology. "We need training for the times we live in now."
Seven of Fuente de Vida's leaders, including a trustee, a youth leader, a member of their pastoral team and a worship team member, have taken the Certificado course. Larios says that this training is expanding the church's capacity for ministry.
"The light bulbs go on when leaders see how they can transform their communities," adds White.
Hispanic church leaders are finding shalom in becoming better equipped for their ministry and spreading shalom among the many Hispanic residents in low income communities in and around Fresno.
Three generations of Jeremys living in North Fresno knew what it was like to live without shalom, but a welcoming community brought them to a place of shalom. For them it meant homework help in a loving environment and a fresh start back in society.
Harnessing the resources of the church, CCT is equipping a new generation of ministry workers and faith-based entrepreneurs to multiply shalom wherever things are not "the way they ought to be."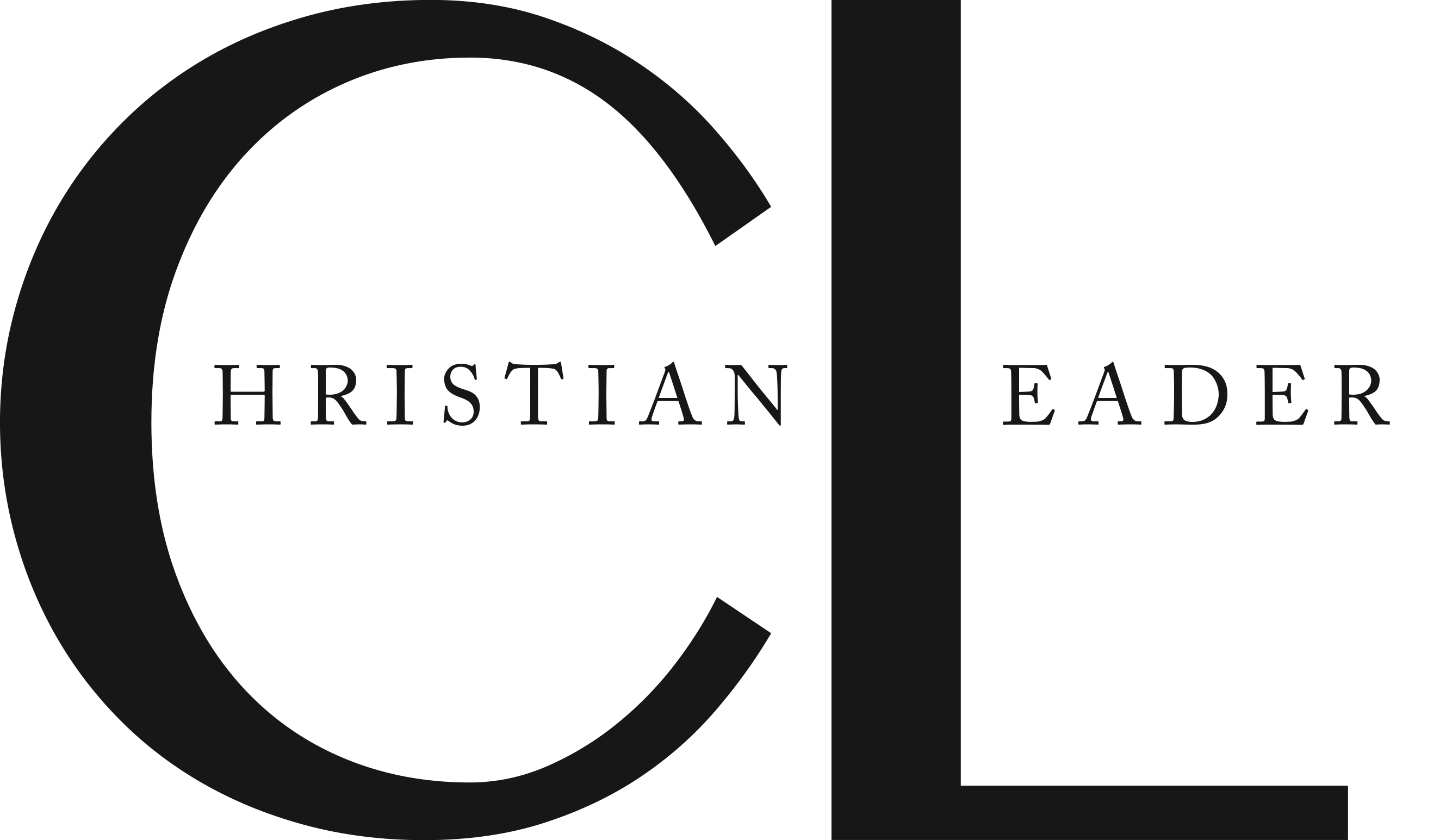 This article is part of the CL Archives. Articles published between August 2017 and July 2008 were posted on a previous website and are archived here for your convenience. We have also posted occasional articles published prior to 2008 as part of the archive. To report a problem with the archived article, please contact the CL editor at editor@usmb.org.