Church planting, budget ups and downs top the CL list of significant USMB news in 2012
Compiled by Connie Faber
When we look back on 2012, what events will we regard as having significantly influenced the USMB family of churches? Only time will tell, but here are the happenings that the CL editors anticipate will have a lasting impact on U.S. Mennonite Brethren congregations and agencies. Where possible, links are provided to the original story on our website.
Mission USA is successful in planting six new churches.
When USMB Leadership Board and USMB staff members heard in late 2011 that Mission USA director Don Morris believed God was calling U.S. Mennonite Brethren to plant six new churches in 2012 and to raise the money necessary for such a project, they eagerly grabbed hold of the goal and expanded the vision to six churches a year for the next 10 years.
Fast forward to the fall of 2012 when Morris announced at the October Leadership Board meeting that one-half dozen new USMB churches, planted in partnership with district conferences, were at various stages in the planting process. It would be an understatement to say that the Leadership Board and USMB staff were enormously thankful for God's blessings.
Four of the new churches are in the Pacific District Conference: Axiom Church in the greater Phoenix area; Christ Church Sellwood in the greater Portland, Ore., area; Mountain View Community Church Sunnyside in Fresno, Calif.; and a yet-unnamed English-language church in Spokane, Wash., that is being planted by Pilgrim Slavic Baptist Church, a Russian-speaking USMB congregation in that city. The fifth church plant is Grace Point @ McAllen in McAllen, Texas and is part of the Latin America MB Conference. The Stone, the sixth church plant in Denver, Colo., and part of the Southern District Conference, is an "affiliated" church and currently not an USMB-member church.
The goal is to again plant six new churches in 2013.
USMB budget growth has its ups and downs.
Funding a 10-year church planting strategy while also growing other ministries requires additional financial resources. And so for the first time, delegates to the USMB biennial national convention, held July 25-28, 2012, in Omaha, Neb., were asked to approve a $1 million-plus budget—and they did. The 2012-13 budget of $1,018,524, a 20 percent increase over the previous year, reflected an aggressive plan that incorporated new staff and new initiatives, including church planting.
But when the USMB Leadership Board met three months later, church contributions were 20 percent behind projections and initial staff fundraising goals were off target. And so the board downsized the historic budget, approving a revised budget of $941,154.
Given the importance of securing additional funding for growing USMB ministries, the board was encouraged by the presence of longtime U.S. Mennonite Brethren pastor J Edward Epp of Henderson, Neb., at their October 2012 meeting. Epp began working Oct 1 as the full-time USMB director of development, a position held on a part-time basis from October 2011 to April 2012 by Derk Madden, pastor of Discovery Bible Church of Collinsville, Okla.
2012 will also be remembered as the year that USMB said goodbye to church "norms," the long-standing method for funding national programs that was based on church membership. Conection 2012 delegates approved a new funding model that asks congregations to forward 2.5 percent of their annual income, defined as tithes and offerings received by the congregation to support its general budget, to the national conference.
New Mission USA coaching program invests in strengthening existing congregations.
A team of trained USMB coaches has begun offering personal, one-on-one coaching to equip local church leaders and to help them achieve their goals. Jeff Nikkel, currently pastor of Trailhead Church, Centennial Colo., is serving as the "head coach" for LEAD Coaching, a new program in the Mission USA church health program.
Graduate theological education goes digital.
While the 2010 divestiture of Mennonite Brethren Biblical Seminary to the United States and Canada initially created uncertainty on both sides of the 49th parallel, the process resulted in funding for online graduate theological education (GTE).
Eight core seminary courses are being developed for online delivery thanks in part to a grant of $500,000 from MBBS Inc. In September 2012, Fresno Pacific Biblical Seminary offered the first of these two courses, which meet USMB pastor credentialing requirements. FPBS is also in the process of developing a 39-unit master of arts degree in ministry that will include the core Mennonite Brethren courses as well as additional online courses.
When MBBS Inc., was dissolved, funds were forwarded to USMB, designated for graduate theological education program development at Tabor College. In early November, delegates to the Central District Conference were among the first to learn that Rick Bartlett, then pastor of Bethany MB Church in Fresno, Calif., and a former MBBS faculty member and administrator, had been appointed by Tabor College as director of theological education and assistant professor of ministry. Bartlett, who began his new assignment Nov. 15, will initially focus on developing an online GTE program at the college's Wichita, Kan. campus.
Investing in the next generation of leaders is worth it.
Thanks to those who have a heart for preparing the next generation of pastors, missionaries and lay leaders, USMB young people had new opportunities for service and learning in 2012.
What better way to challenge young adults ages 18 to 35 to think about the direction of their lives and the condition of their hearts than to bring them together for a New Year's Eve conference? re:TURN, a two-day event sponsored by MB Mission and held in Abbotsford, BC, marked the first time American and Canadians young people celebrated the arrival of a new year together. Event planners hoped that highlighting Jesus' radical call to discipleship would lead to repentance and renewal and "awaken a wave of God-glorifying revival in our generation."
Twenty-one high school students from six states comprise the first Ministry Quest cohort for the leadership training and discipleship program that is now owned by Tabor College. The yearlong program, directed by Wendell Loewen, partners with local congregations to call and equip high school students ages 16 to 18 who have leadership potential. Ministry Quest had been part of MB Biblical Seminary and was transferred to Tabor College in the divestiture process.
MB Mission brought 72 volunteers to Salt Lake City for the mission agency's first SOAR Utah, a 10-day mission experience designed for high school and college students. MB Mission sends teams to least-reached places around the world, and Salt Lake City, home to three of Utah's four USMB congregations, is truly a least-reached U.S. city.
FPU and CDC celebrate leadership changes.
Delegates to Conection 2012, the biennial USMB convention, witnessed the transition in presidential leadership at Fresno Pacific University when retiring president D. Merrill Ewert literally passed the baton to incoming president Pete Menjares, who was inaugurated Sept. 28 as the Mennonite Brethren university's 11th president. One of Menjares' first tasks is developing a new five-year strategic plan.
The Central District Conference also experienced a change in leadership with the retirement from full-time ministry of CDC district minister Roger Engbrecht. Engbrecht, who served in a variety of ministry roles in the CDC for 33 years, will continue working as the CDC director of ethnic ministries on a part-time basis. Rick Eshbaugh, pastor of Harvey (ND) MB Church, has been appointed as the new CDC district minister and began serving Jan. 1, 2013, in this role on a part-time basis.
2012 was a year of celebrations—for the national conference, a district and local congregations.
Every two years, USMB holds a delegate convention and Conection 2012, held July 27-28, was hosted by the five USMB congregations in Omaha, Neb. Highlights included snapshot reports from eight church planters, a time of prayer for incoming Fresno Pacific University President Pete Menjares, the final report from MB Biblical Seminary, Inc. on divestiture of the binational seminary program and inspiring and entertaining evening sessions provided by comedian Kenn Kington and actor Alex Kendrick.
Among the key decisions made during the business sessions was to nationalize the Confession of Faith, currently owned, managed and protected jointly by the Canadian and U.S. national conferences. Conection 2012 delegates approved the recommendation that the two North American national conferences establish independent COF statements, in keeping with the pattern of other national Mennonite Brethren conferences around the world.
The Latin American Mennonite Brethren (LAMB) District celebrated 75 years of ministry Nov. 23. The first church in South Texas was established in 1938 as a result of evangelism efforts by Southern District Conference missionaries Harry and Sarah Neufeld and others. Currently two of the nine LAMB churches are partnering with Mission USA to plant new churches in the region.
Of the at least five USMB congregations that celebrated the completion of a building program, Bible Fellowship Church of Minot, ND, had the unique experience of rebuilding their flood-damaged facility with the help of Mennonite Disaster Service (MDS). MDS assisted the USMB congregation with the understanding that the inter-Mennonite disaster relief agency will use the renovated facility to house volunteers for an estimated three-year rebuilding effort in this city that was flooded in 2011.
South Mountain Community Church of Draper, Utah; Birch Bay Bible Community Church of Blaine, Wash.; Community Bible Church of Olathe, Kan.; and Ethiopian Christian Fellowship of Sacramento, Calif., also dedicated new facilities in 2012.
Other significant events:
The death of a Tabor College student as the result of an altercation with McPherson College students put the neighboring Kansas Collegiate Athletic Conference schools in the national spotlight. Two McPherson College students were arrested in the case; a preliminary hearing for Alton Franklin and DeQuinte, both 19-year-olds from Dallas, Texas, has been delayed to Jan. 21.
MB Foundation announced at the end of May that for the 21st consecutive year, the USMB stewardship ministry grew by 6.7 percent in 2011despite a basically flat market and a record number of estate distributions resulting in over $4.4 million released to charities.
When national conference representatives of the International Community of Mennonite Brethren gathered in Switzerland May 16-19 they affirmed Canadian David Wiebe as the full-time ICOMB executive director (pictured right) and welcomed a new Mennonite Brethren conference based in northern Thailand as an official ICOMB member, bringing ICOMB membership to 20.
The ICOMB meeting was held prior to the Mennonite World Conference triennial General Council meeting also held in Switzerland. Delegates came from 48 of the 54 countries with MWC member churches. The rise of leadership from the global South was evident. As new general secretary Cesar Garcia, a Mennonite Brethren of Colombia, took charge, MWC moved its head office from Strasbourg, France, to Bogota, Colombia.
In a major reorganization, Mennonite Central Committee dissolved its binational structure, equalizing the roles of its U.S. and Canadian divisions. The change culminated a five-year re-visioning process, called New Wine/New Wineskins, which included consultation with partners around the world. USMB executive director Ed Boschman represented U.S. Mennonite Brethren in the process.
Mennonite Disaster Service marked the conclusion of its seven-year, $8 million Hurricane Katrina project, the longest continuous rebuilding effort in MDS's 62-year history. In 2012, MDS had 12 binational projects underway, its biggest flurry of new sites since Katrina. Hurricane Sandy, the year's biggest natural disaster in the U.S., prompted MDS to focus its efforts in three New York City neighborhoods in Queens and Staten Island.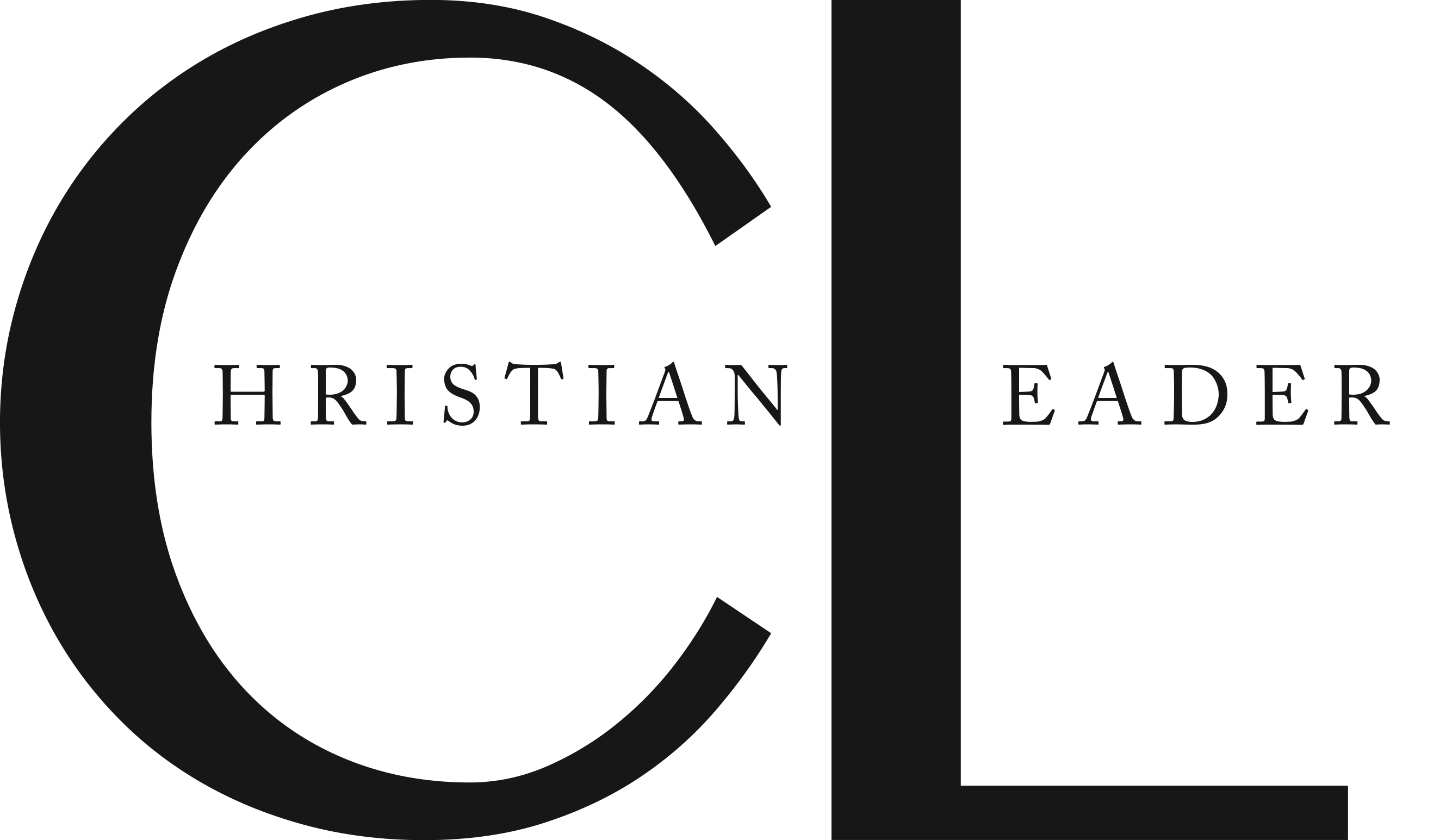 This article is part of the CL Archives. Articles published between August 2017 and July 2008 were posted on a previous website and are archived here for your convenience. We have also posted occasional articles published prior to 2008 as part of the archive. To report a problem with the archived article, please contact the CL editor at editor@usmb.org.