LAMB Conference, NC district partner with World Impact's training arm
By Connie Faber
Developing leaders is one of three core commitments affirmed by U.S. Mennonite Brethren as part of a new 10-year ministry vision and strategy. In an effort to equip pastors and church workers in their respective districts, the Latin America District Conference (LAMB) and North Carolina District Conference (NCDC) are partnering with The Urban Ministry Institute (TUMI), the national training arm of World Impact.
Both districts now host official TUMI satellites. The Life Center, a USMB congregation in Lenoir, NC, is a satellite, and Clyde Ferguson is the site coordinator. Mission (Texas) MB Church is also a satellite, and Moise Tagle is the site coordinator.
As site coordinators, Ferguson and Tagle use TUMI's Capstone Curriculum, a 16-module training program, taught at a seminary level, which has been specifically designed to provide essential knowledge and skills necessary for effective ministry and church leadership. The curriculum is designed to be used in a variety of formats, time frames and venues.
The Lenoir and Mission satellites are among TUMI's 257 satellite locations in 17 countries. TUMI is growing rapidly, with nearly 2,950 students; 1,375 of those are incarcerated. A total of 647 students have graduated with a TUMI certificate since TUMI was established in 1995 by Don Davis in Wichita, Kan.
As the name implies, TUMI is designed especially for ministry leaders in inner city areas. World Impact, TUMI's parent mission organization, focuses especially on America's unchurched urban poor, facilitating church planting movements by evangelizing, equipping and empowering.
The TUMI satellite in Mission certainly fits with WI's efforts to serve urban America. The LAMB Conference is comprised of 11 congregations in Texas' Rio Grande Valley, one of the fastest growing parts of the country. The Valley has a population of over 1,300,000, with Mission, population 83,000, being one of the biggest cities in the region. In contrast, Lenoir and the other six congregations that comprise the NCDC are located in western North Carolina's Appalachian Mountains, a much more rural than urban setting.
In spite of these differences, leaders from both NCDC and LAMB agree that the TUMI Capstone Curriculum can be useful anywhere there is a need for equipping leaders.
"Since almost half of our pastors and leaders did not get a chance to attend a Bible college or seminary, this has proven to be an excellent way to provide them the training they need," says Terry Hunt, NCDC minister.
"The TUMI Capstone Curriculum is designed to include those that might not be college level or seminary level," says Tagle, who is also the LAMB district moderator. "Our goal as LAMB leaders is to provide training for any of our members who want to learn God's Word and to serve in their churches. We saw TUMI's Capstone curriculum as a means of accomplishing this goal."
Elams, Cabrera first TUMI advocates in LAMB
Tagle says it's thanks to Jim and Becky Elam, missionaries with World Impact for many years who are currently serving in Dallas, Texas, that leaders in his district first learned about TUMI. Becky's parents had served as a pastoral couple at various LAMB congregations, including 16 years at Mission MB Church where Joe Cabrera was a member. When Cabrera became president of the LAMB Conference, he encouraged the district to partner with TUMI.
While Cabrera was impressed with the curriculum the Elams were using, Tagle says that at the time most LAMB conference leaders were not familiar with World Impact or TUMI and did not realize the potential of the program.
Time passed, and LAMB Conference leaders continued to wrestle with how the district could best serve their congregations.
"The response that we arrived at was that we need to develop leaders in our churches to serve in their local church," says Tagle. "The new question became: How does LAMB provide this leadership training?"
Two and a half years ago TUMI resurfaced as a potential resource when Jon Wiebe, president and CEO of MB Foundation, recommended TUMI to Aaron Hernandez, pastor of Grace Point @ Grulla who at the time was also the LAMB vice chair. As Hernandez and Tagle researched the Capstone Curriculum, "we began to realize that this was a great fit for the focus we were setting for the LAMB Conference," says Tagle.
"There are people in our churches that love serving God and would like to prepare themselves for better service," says Tagle in an email interview, "but because of the time constraints their job places on them, enrolling in a seminary is not possible. A TUMI satellite class schedule can be adapted to accommodate the schedules of most students."
Hernandez and Tagle began promoting TUMI to conference leaders and churches, underscoring the goals of the program and providing a rough overview of what participation would look like.
"This time, more conference leaders understood the potential of the program, and we registered with World Impact to initiate a TUMI satellite in Mission, Texas," says Tagle.
When the district held their student registration in late March, 24 students—11 in English and 13 in Spanish—registered for the first module. Classes in the first module will begin April 29, and Tagle will lead both the English and the Spanish sessions. He hopes to see the number of students grow since students can begin at the start of any module.
"Our hope and continued prayer is that more leaders will arise from within our churches to serve God in our churches and that God will call some of these leaders into full time ministry as pastors, missionaries and church planters," says Tagle.
Wiebe connects NC leader to TUMI
LAMB isn't the only district that MB Foundation's Wiebe helped to connect with TUMI. Wiebe also introduced Hunt, NCDC minister and pastor at The Life Center, to TUMI. At a dinner during one of the many meetings the two men attend in their respective roles with MB Foundation and NCDC, Wiebe introduced Hunt to Don Davis, founder and director of TUMI.
Hunt shared his vision to equip NCDC leaders with seminary-level training. When Davis described TUMI's low-cost, easily-accessible curriculum and explained that it could be offered as a satellite program in Lenoir, Hunt recognized the opportunity. "That was a prayer answered," he says. The story of NCDC's partnership with TUMI is told in this article published in the May/June issue of Christian Leader.
The connection between MB Foundation (MBF) and World Impact (WI) and also TUMI began with Wiebe's personal support of this urban ministry program and WI's historical connection to Tabor College and the Mennonite Brethren, particularly in Central Kansas where Wichita is the hub location for the WI Midwest Ministry. (Read more about World Impact and Tabor College.)
MBF has assisted several Wichita-based WI missionaries and donors with planned giving services. Wiebe has also consulted with WI in the area of planned giving locally and nationally and spoke to the national WI board of directors. For a period of time, Wiebe sat on the WI Midwest regional advisory board.
"Through this connection and my even more extensive personal connection to WI, I've become a huge fan of TUMI and have made a number of attempts to connect TUMI to Mennonite Brethren ministry locally and globally," says Wiebe. "Through my travels and denominational leadership and connections, I've had the opportunity to recommend and introduce TUMI where I've believed it would be beneficial."
Wiebe says, "I praise God that TUMI has taken root with a TUMI site now being offered at The Life Center and a TUMI site launched in LAMB. This ministry leadership training may be the catalyst these districts need to develop the next generation of leaders."
MBF distributes TUMI resources
MBF's efforts to encourage leadership development through TUMI recently extended to supporting TUMI's work in translation. When Wiebe learned that a TUMI resource (http://www.tumistore.org/fight-the-good-fight/) is now being produced in Spanish as well as other languages, MBF purchased several of the Spanish versions and distributed them to LAMB and the Pacific District Conference Hispanic Council as an encouragement to their ministry.
"We are anxiously awaiting the finalization of this resource in Amharic (Ethiopian) and Russian and will distribute copies of them to key leaders for their consideration," says Wiebe. "Obviously, this is slightly out of our wheelhouse, but we have a strong connection to the churches through our Loan Fund and want to resource them to grow spiritually, ensuring church health. And we simply care and want to do what we can to encourage growth and vitality in our MB churches."
Don Morris, USMB national director, agrees that TUMI can be a beneficial resource to USMB congregations and districts. "It provides a lot of material for a reasonable cost," he says.
"Developing new leaders and investing in the continuing development of our existing pastors and leaders will continue to be a huge need well into our future—probably until the day Jesus comes," says Morris. "We simply need more leaders—qualified, trained leaders that have a passion for kingdom work.
"TUMI is one way we can assist leaders in obtaining some very good, solid education. TUMI has a great track record and the 16 modules provide biblically-based core elements of education that really do make a difference," says Morris. "As leadership development is one of our three USMB core commitments, I'm very thankful for TUMI and how it is impacting new and tenured leaders in both North Carolina and LAMB."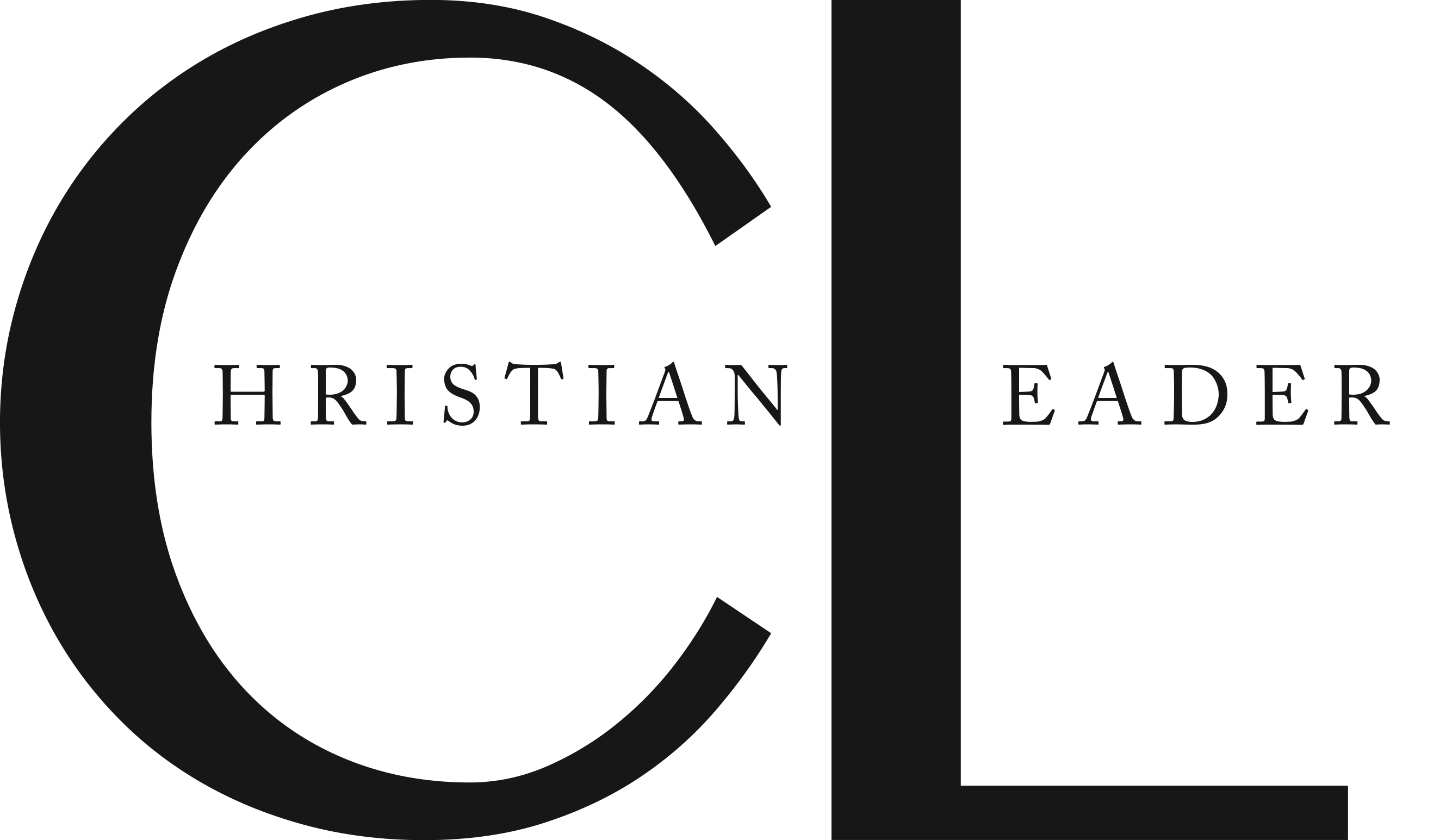 This article is part of the CL Archives. Articles published between August 2017 and July 2008 were posted on a previous website and are archived here for your convenience. We have also posted occasional articles published prior to 2008 as part of the archive. To report a problem with the archived article, please contact the CL editor at editor@usmb.org.