Twenty-two churches, including those that are part of the Mennonite Brethren Association in Ukraine, collected and are preparing to send funds they raised in their congregations for refugee families affected by the recent fighting between Armenia and Azerbaijan over the Nagorno-Karabakh region.
Ukrainian MB pastors affirm this act of generosity is a direct result of the training they recently received from MB Foundation president Jon Wiebe.
Wiebe provided three stewardship training seminars for Ukranian pastors in cooperation with Mission Eurasia, a ministry that focuses on training and mobilizing young national Christian leaders in the countries of Eurasia and Israel. The two- to three-hour seminars were offered via Zoom in May, June and July.
Mission Eurasia has translated MB Foundation's white paper, "Seven Attributes of a Generous Church," into Russian and this was the topic of the second seminar, Wiebe says. MB Foundation is preparing to send the Russian version of the material to USMB Slavic congregations after Thanksgiving.
The seminars sparked a new interest in stewardship and generosity among the Ukrainian church leaders in spite of their own difficult situations.
"We want to become giving churches instead of just receiving," says pastor Roman Rakhuba, the superintendent of the Fellowship of MB Churches in Zaporozhye, Ukraine. "This desire is a direct result of training that our pastors received on biblical stewardship and generosity. All churches of our fellowship in Zaporozhye, while they themselves confront a challenging economic situation, prayed and collected aid for these desperately needy families affected by the war in Armenia."
The churches collected enough contributions to fund food baskets for 25 needy families in Armenia and Rakhuba challenges the global Mennonite Brethren community to join the effort.
"I believe it would be great if our global family of MB churches could join us in this effort and match our modest support for the needy and multiply it manyfold," Rakhuba says. "I am so thankful to see how our believers and congregations generously responded, and they did it out of their poverty for the desperate needs of families caught by the war's tragedies."
For more than three decades, Armenia and Azerbaijan, two former Soviet Union republics in the Caucasus region, have been in a dispute regarding the Nagomo-Karabakh region. The two countries reached an agreement Nov. 10, 2020, brokered by Russia, to end their war to control the territory. The peace deal brings to an end six weeks of fierce fighting in which thousands of people were reported killed and many more displaced.
However, the humanitarian crisis is worsening as more than 100,000 people have been displaced. Agencies like Mission Eurasia are working to provide relief in both countries, according to the Mission Eurasia website.
"Our fairly new and growing church never considered itself financially stable," Sergei Ryadnov, an MB pastor in Novomoskovsk, Ukraine, says. "We have many of our own financial needs that can't be taken care of yet. But the seminar on biblical generosity helped us to look at our situation and the little resources that we have and to change our understanding of this important issue. We prayed and presented this need to our congregation and were amazed that people were ready to share from the little they have. We are already collecting help for our brothers and sisters in Armenia."
MB Foundation's Wiebe is not aware of any Mennonite Brethren churches in Armenia. "But the MB churches in Ukraine, in the midst of their suffering, have heard of their plight through Mission Eurasia and desires to assist and grow in their generosity."
Rakhuba, who is a Ukrainian MB conference leader, says Ukraine is on the verge of economic collapse. The country is quarantined due to the coronavirus and people are unemployed. The ongoing war that has already lasted six years in eastern Ukraine complicates the situation.
"Citizens of our country experience a shortage of funds to meet basic needs," he writes in a letter to Mission Eurasia. "This problem is most acute in the southern and eastern part of the country … where is concentrated the vast majority of Association of Mennonite Brethren Churches of Ukraine churches."
Rakhuba goes on to say that the Mennonite Brethren congregations in Ukraine are also doing what they can to help people in their own communities that are starving, particularly those who are not employed, the elderly and the lonely. Three of the MB churches in the association are behind on their rent and are in danger of being evicted.
"Over the past two weeks, more than 500 families have asked leaders and ministers of our churches to help with food," Rakhuba says. "Apparently, the population of low-income category is in a desperate need of food. Therefore, our churches, together with leaders and students of School Without Walls (a ministry of Mission Eurasia) are trying to help such people by collecting food packages and continuing the 'I Care' ministry that was started to help those affected by the war. We are looking for opportunities to help others in need; one grocery set costs $30 US dollars."
with files from Mission Eurasia
---
Michael Cherenkov of Mission Eurasia, has recently returned from Armenia and shares his observations about how the church in Armenia is impacted by this conflict. https://www.christianpost.com/voice/war-torn-armenia-puts-heavy-weight-on-churches.html
To learn more about Mission Eurasia's work with refugees in this region, visit the Mission Eurasia website. https://missioneurasia.org/armenia-azerbaijan-war-response/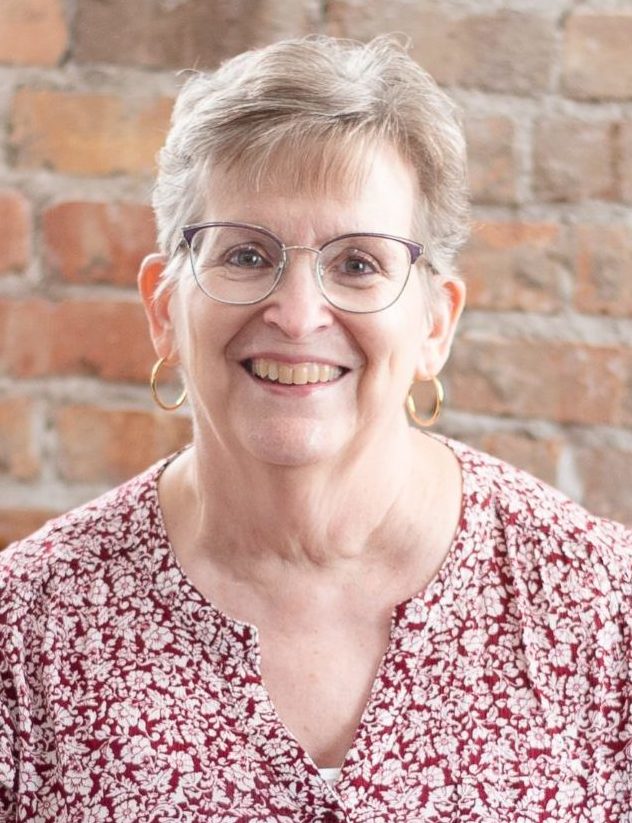 Connie Faber joined the magazine staff in 1994 and assumed the duties of editor in 2004. She has won awards from the Evangelical Press Association for her writing and editing. Faber is the co-author of Family Matters: Discovering the Mennonite Brethren. She and her husband, David, have two daughters, one son, one daughter-in-law, one son-in-law and two grandchildren. They are members of Ebenfeld MB Church in Hillsboro, Kansas.