There are no Lone Rangers in church planting
By Myra Holmes
Even the Lone Ranger had Tonto.
The fictional, masked hero might be known for riding off into the sunset with a "Hi-yo Silver, away!" after restoring justice to the Old West, but he didn't do it single-handedly. His faithful companion, Tonto, was always at his side.
When it comes to planting new churches to reach people for Christ, there's simply no room for working alone, say several current USMB church planters.
"Working together is fundamental for doing mission work," says Gavin Linderman, church-planting pastor for Axiom Church, Glendale, Ariz. "There's just no biblical context for doing it another way. We entertain arrogance when we try to do it on our own."
All too often, it seems, church planters function independently, perhaps because the innovative, risk-taking nature of church planting draws entrepreneurial types who prefer to blaze the trail. Or perhaps because many current church planting approaches place a high value on the personality and leadership of the church planter.
USMB church planting strategies, on the other hand, require a posse—no Lone Rangers allowed. Some USMB church planting partnerships are formal, typically in the form of the project team that leads a church plant during its developmental stages, usually a three-year period of time.
Other times the partnerships form spontaneously outside of district conference lines as local congregations are drawn to a specific need or ministry in another geographic area. These organic relationships, illustrated by the three stories that follow, demonstrate the power of our shared USMB mission: to be congregations that God can use to transform lives.
In the nick of time
For Axiom Church, a church plant in the Phoenix area, partners arrived at just the right time to help this new congregation weather two early crises.
Last fall, just as Axiom was in an energy-intensive stage of development, medical expenses hit church planter Gavin Linderman and his family hard. Three health emergencies within a few weeks left the family scrambling to meet a $10,000 deductible, which they simply didn't have.
Quickly—and somewhat mysteriously to Linderman—both prayer support and financial support rolled in until every dollar of that deductible was paid.
For one of those supporters, Hesston (Kan.) MB Church (HMBC), it was all about learning generosity. "We want to be open-handed with the finances God has given us," says pastor Brad Burkholder, who invited his Southern District congregation to give towards the Linderman's need as part of the church's participation in Advent Conspiracy, a national movement intended to encourage worship and generosity during the Christmas season. That means HMBC is more concerned with the Spirit's leading than with district or even denominational boundaries as they choose where to give, says Burkholder.
Youth from the Southern District Conference (SDC) also showed up at just the right time, donating the offering from their annual Youth Conference to the Lindermans. "Our heart is to provide opportunities for our Southern District youth to join with God by seeking God in their own lives and experiencing his work all around them," says Russ Claassen, district youth minister. "This includes helping 'family' financially and prayerfully with physical needs."
A second emergency for Axiom hit when the cost of renovating their new facility turned out to be far more than expected. Again, multiple partners stepped up. One was Valleyview Bible Church, Cimarron, Kan. This small, rural church also in the SDC was dreaming about helping fund a church plant in their district and had raised funds for that purpose. Church leaders saw the impact a gift toward Axiom could have.
Valleyview pastor Darren Rempel says that while it's unlikely—though not impossible—that Valleyview will plant a church in their backyard, by investing in Axiom, they can still have a church planting impact. "A church plant means there are souls being won," Rempel says. "It's exciting to be part of that."
Valleyview gave a significant amount toward Axiom's facility needs, and Axiom was able to publicly launch in their facility July 28. Valleyview is working toward refilling their church-planting fund so that they can invest in another church plant—perhaps within their district this time, as they had originally planned.
Linderman, pictured above welcoming people on Axiom's Launch Sunday, says that without such timely support from a larger church family, Axiom might not be a reality now. "This is the way our Lord does things," Linderman says. "He's delighted for us to do things together as one."
Surprised by grace
When it came time for Mission (Texas) MB Church to name their new daughter church, they chose Iglesia Biblica De La Gracia—Spanish for Grace Bible Church—to honor the sister church relationship that has grown between the South Texas congregation and Grace Bible Church, Gettysburg, SD. The partnership between the two churches has been key to the birth of this congregation.
On the surface, it seems a strange partnership—an Anglo congregation from rural South Dakota and a Hispanic congregation in the southernmost part of Texas. But God delights in surprises.
It began five years ago when a youth team from the Gettysburg church teamed up with Mission MB Church for SOAR South Texas, a short-term mission organized by MB Mission. In time a sister church relationship grew. As part of their partnership, the Gettysburg church sent teams to Mission each summer to help with vacation Bible school and outreach.
Planting a church wasn't the intention, but God had other ideas. Lives were changed through a small group and a VBS in an area known as the Seven-Mile Line until it became apparent this could be a church plant. Iglesia Biblica De La Gracia (IBDLG) has an attendance of about 30, and people continue to come to Christ through this developing congregation. Williams Velez is the pastor.
For Mission MB, the support of the Gettysburg church means expanded financial resources, wisdom for strategic planning and prayer support. Rafael Nunez, pastor of Mission MB, pictured above at a recent baptism, says, "This support to Mission MB Church means a lot to us not only because it is a help we must have, but because it gives us a chance to work together as one body."
For the Gettysburg church, it's a chance to be part of reaching a community for Christ in ways they couldn't have imagined 20 years ago. Back then, the South Dakota church pursued church planting in their remote, rural area, but ran into a dead end. Now, through IBDLG, they see prayers answered, families coming to Christ and the kingdom growing.
"If you will invest in another church, you will see God work in ways you don't normally see," says John Langer, a member of the Gettysburg congregation.
A "mixed" lineage
In what may be the ultimate example of unlikely partnerships, a church planting team from Nebraska (in the Central District), is planting a church in Utah (in the Pacific District), with significant support from churches in Oklahoma (in the Southern District).
Jason Quiring, church planter for The Greenhouse, Saratoga Springs, Utah, laughs at the mixed lineage of the church plant. "Isn't that what the kingdom of God is supposed to look like?" he says.
Jason and Nicole Quiring (seated right) and Scott and Heidi Goossen (seated left) and their families moved this summer to this predominately Mormon area just south of Salt Lake City to plant The Greenhouse. They are sent by Henderson (Neb.) MB Church (photo above taken at their sending service) and supported significantly by Fairview (Okla.) MB Church and New Hopedale Mennonite Church, Meno, Okla., among others. It's a network built and sustained by relationships.
Jason grew up in the Henderson congregation, and both he and Scott were interns at Henderson MB during their college years, so they had a natural connection to the church. When they began to dream about planting a church in Utah, Henderson MB stepped up.
Church moderator John Quiring says, "God put his opportunity in front of us; how can we not respond?" Henderson MB committed to be a major supporter of The Greenhouse for the first four years, giving over and above their regular district giving to do so.
Connections for The Greenhouse in the Southern District are based on relationships as well. Jason Quiring served as youth pastor at Fairview (Okla.) MB Church, where he worked alongside James Suderman, who now pastors New Hopedale Mennonite Church, Meno, Okla. Because of these connections, both Fairview and New Hopedale have chosen to support The Greenhouse.
The support goes beyond finances. The Henderson congregation has representatives on The Greenhouse project team, communicates regularly and prays fervently. At Fairview, one adult Sunday school class has "adopted" the Quirings as their missionaries. The class prays regularly, provided meals and lodging when the Quirings visited recently and hopes to send a short-term team to assist the project in the future.
Quiring says that within their network, he knows of a 90-year-old and a seven-year-old who have both committed to pray.
That kind of relational support, he says, is every bit as important to the team as the money. "We don't want to do something on our own," he says.
Into the sunset
These stories are just in the opening scenes, certainly far from finished. But when it's time for a victorious ride into the sunset, these church planters won't be riding alone; they'll have a company of partners and supporters riding alongside. Just imagine what the Lone Ranger could have accomplished if he'd had such support.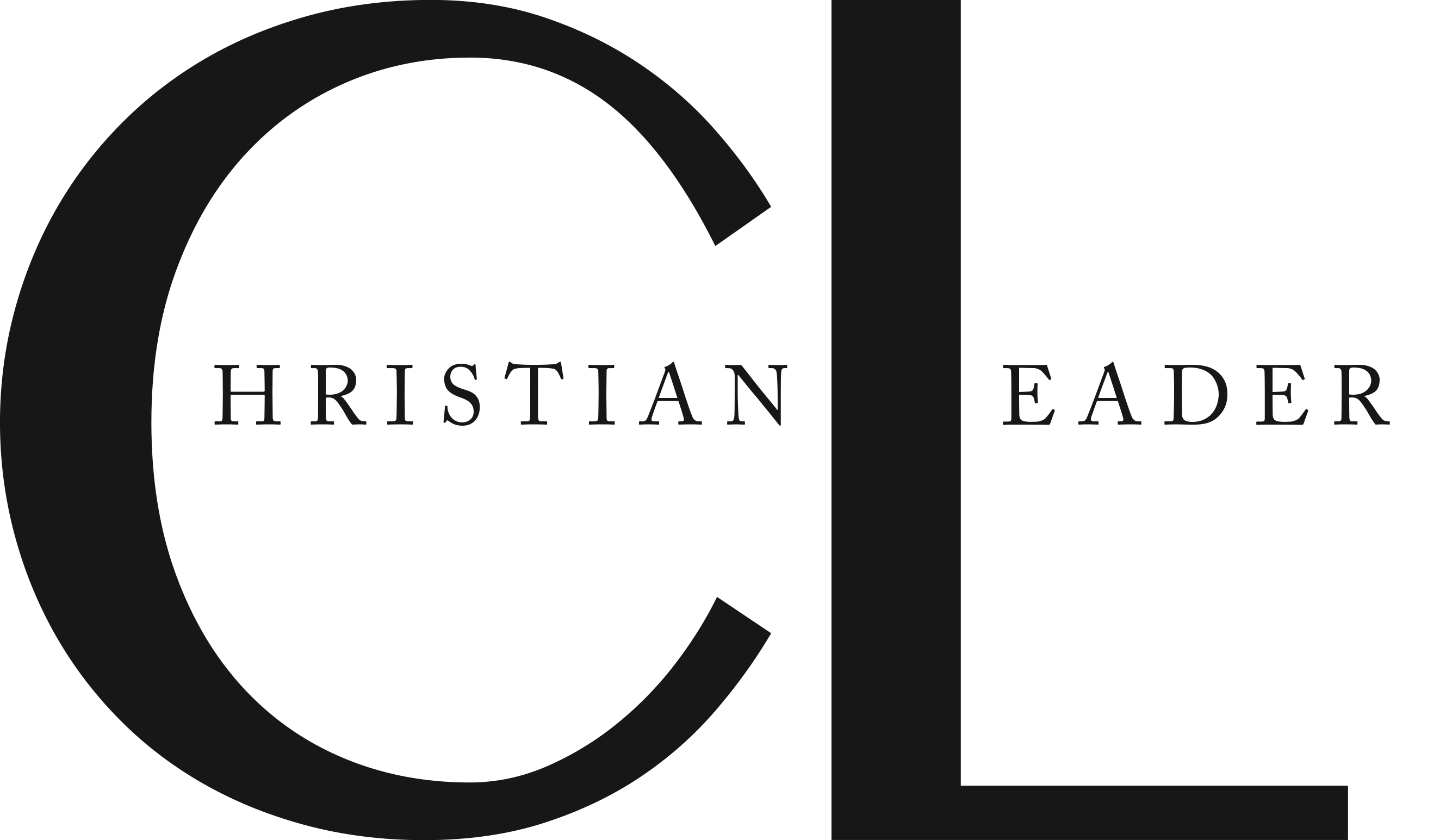 This article is part of the CL Archives. Articles published between August 2017 and July 2008 were posted on a previous website and are archived here for your convenience. We have also posted occasional articles published prior to 2008 as part of the archive. To report a problem with the archived article, please contact the CL editor at editor@usmb.org.