March 18 Updates: FPU reschedules May commencement, Fresno relief sale cancelled, Multiply brings home TREK teams 
FPU reschedules May 2020 commencement activities
Due to COVID-19 concerns, Fresno Pacific University will reschedule its spring 2020 commencement and related activities. All campuses, however, remain open.
Commencement was set for May 9, 2020, in Selland Arena in downtown Fresno, California. The event routinely draws 7,000 people. Associated events on the main FPU campus include the Graduate Hooding Ceremony, Seminary Gala, Multicultural Celebration and Graduate Research Symposium.
"This decision was made after much deliberation, relying on expert advice from public health agencies and with our peers at other institutions of higher learning," says Joseph Jones, FPU president. "We realize commencement is a significant event in the lives of our students and their families and are committed to ensuring there are future opportunities to celebrate your hard work and success."
The change was made in accordance with guidelines calling for all events and meetings with more than 10 attendees to be canceled, postponed or conducted in virtual form. University officials are working to make it possible that those scheduled to graduate in May 2020 may still have their degree posted later in May (as per typical timeline) so long as candidates have fulfilled all degree requirements and applied for graduation.
FPU remaining open
Current plans are for all FPU campuses—the main campus in Southeast Fresno, which includes Fresno Pacific Biblical Seminary, as well as regional campuses in Merced, North Fresno, Visalia and Bakersfield—to remain open. All instruction has moved online.
Residence halls on the main campus are open to those students who choose to remain, though the fitness center is closed, and Shehadey Dining Hall is open only to the FPU community and first responders. Updates are posted as information becomes available.
Social distancing and plans for some employees to work from home are being put into effect.
"The health and well-being of our entire community is at the forefront of our thinking," Jones said. "We are incredibly grateful for the dedication, high standards and caring of everyone who works at FPU. We are committed to doing everything we can to help keep, and our students, them safe."
West Coast Mennonite Relief Sale cancelled
The West Coast Mennonite Relief Sale, newly renamed the 2020 Celebration for World Relief, scheduled for April 17-18 in Fresno, California, has been cancelled. "Over the coming weeks, we will be considering alternative fundraising activities to sell items that were donated or purchased for the 2020 sale," writes chair Steve Goossen in a Facebook post. "We will also find a way to collect My Coins Count contributions, as these gifts will be doubled thanks to a  generous matching donor."
Multiply TREK teams returning to North America
While longterm missionaries with Multiply will be staying in the field, TREK teams will be returning to North America, said Galen Wiest, Multiply staff member, during a March 18 webinar on responding to the coronavirus hosted by USMB and the Center for Anabaptist Studies.
_________________________
Everyday life in the United States seemingly changed in just a few hours Friday, March 13, 2020, as schools closed, worship services were cancelled and recreational and entertainment events came to a near-halt in an effort to limit social interaction and travel as the U.S. stepped up efforts to slow down the spread of COVID-19, the name of the disease caused by the new coronavirus.
USMB churches and Mennonite Brethren colleges and agencies were among those that responded to efforts designed to "flatten the curve" of the virus spread.
Another round of changes was initiated two days later when on March 15 the U.S. Centers for Disease Control and Prevention (CDC) announced a new guideline limiting the size of public gatherings to not more than 50 people for the next eight weeks. Given that Easter Sunday falls within this time frame, pastors realized this would impact their Holy Week and Resurrection Sunday services and activities.
But even before churches and agencies could begin to get a handle on this new scenario, Monday afternoon, March 16, the White House announced that for the next 15 days group gatherings would be limited to no more than 10 people.
While churches and ministries will continue to refine their responses, as of the end of the day, March 16, this article summarizes how USMB congregations, national ministries and colleges and inter-Mennonite agencies have responded to COVID-19.
Local churches
Email announcements received by the CL staff and social media posts that we saw indicate that USMB churches worked diligently to respond to the fluid information available to them from local and state governments in planning for worship services the weekend of March 15.
For some, like First MB Church in Wichita, Kansas, and USMB congregations larger than 250 in California, the decision about whether or not to gather was made for them by local or state authorities who acted before Sunday to limit the size of public meetings.
For others, the decision was less obvious. Some pastors and church leaders announced one decision, only to find themselves altering those plans within hours as guidelines changed.
Churches that went ahead with morning worship service did extra cleaning, provided hand sanitizer, discouraged handshakes and hugs, did not collect the offering by passing collection plates, offered self-contained communion and encouraged the sick and vulnerable to stay home.
One congregation that temporarily lost its meeting site quickly found an alternative location. Mountain View Sunnyside, which normally meets in the Sunnyside High School performing arts theater, announced it would be meeting at the Mountain View Community Church main campus through April 13 because the Fresno school district has restricted outside organizations from holding events on campus.
Some USMB congregations met online and via Facebook Live. Willow Avenue Mennonite Church in Fresno, California, cancelled services but opened its building Sunday morning and invited people to come and pray.
Pastors sent emails and posted videos encouraging faith over fear and inviting prayer for one another, medical personnel and local, state and national leaders. Pastors encouraged their congregants to be the church even though they were not able to gather as a large church body.
One congregation that is serving families in their community in a unique way is Neighborhood Church, Visalia, California. The church is hosting a small day camp for elementary age children who need a  place to go now that schools are cancelled. Priority will be given to first responders and essential personnel (nurses, ER staff, EMTs, etc) and those single parents and families in which parents work outside the home. The camp will primarily be outside in covered areas, in keeping with recommendations from the county health department to meet in "open-air" spaces. Given that the current situation in the county and state is very fluid right now, adjustments may be made in the future.
Churches are also cancelling or postponing much-anticipated events. Neighborhood Church has cancelled its all-city "S'more Visalia" picnic March 29. March 29 is  also the day  Fairview MB Church was planning to celebrate its 125th anniversary, and that day of celebration will be rescheduled for the fall. First MB Church, Wichita, Kansas, and Corn (Oklahoma) MB Church postponed their youth group mission trips to Costa Rica.
The Central, District,  Southern District and Pacific District conference ministers sent emails to their churches providing links to resources and offering encouragement to pastors and church leaders.
"It remains to be seen how the threat and spread of the coronavirus will impact our ministries," writes Dennis Fast, Pacific District Conference interim minister in a March 10 email to PDC pastors. "On the one hand, certainly there will be ministry opportunities. On the other hand, we will want to model good citizenship and respect the direction of authorities where appropriate."
National ministries
USMB 
In an effort to help local church leaders think creatively about ministry that does not involve large public gatherings, USMB and the Center for Anabaptist Studies at Fresno Pacific University are hosting a webinar March 18 at 10 a.m. (PT) called "COVID-19: A Creative Idea Bank."
An email describing the webinar says, "How can we see this crisis as an invitation for building the kingdom? What are the issues you're facing and what are you doing to cope? Let's gather online to form a creative idea bank."
The USMB Leadership Board, Board of Faith and Life and National Strategy Team will not hold face-to-face meetings scheduled for March 18-22 in Denver, announced Don Morris, USMB national director, in a March 13 email that is also posted online. The boards will instead meet via video conferencing.
"As a people, we first seek God and look to him in faith and for guidance and security," Morris writes. "We also should take appropriate precautions and not create undue risk. In light of this, USMB is following the counsel of our local and national health authorities and we will be limiting our travel and gatherings until it's deemed wise to re-engage."
The USMB website (https://usmb.org/portfolio/how-are-we-responding-to-covid-19/) offers links to resources regarding the coronavirus provided by Christianity Today, Mennonite Church Canada and LifeWay.
Because the USMB staff is decentralized and most staff members work from home, the national staff will continue to work their regular hours in their usual office settings.
MB Foundation
In a March 13 email to constituents, Jon Wiebe, MB Foundation CEO and president, provided a link to a recent comprehensive market update from Cornerstone Management, their investment advisor, and assured the public that MBF is following best practices outlined by the World Health Organization and is postponing travel "where it makes sense to do so." MBF is also developing a plan for staff to work remotely if needed.
"Our response needs to be different than that of the world," writes Wiebe. "Our hope and confidence should be in Christ, rather than focused on earthly things."
Multiply
Multiply, the North American MB mission organization, has initiated a moratorium on all Multiply gatherings through April 2020 and is asking staff and missionaries to avoid all international travel, in keeping with directives from the British Colombia provincial government health experts. Anyone who does travel will be asked to self-quarantine for 14 days upon their return.
"I have said it before and will say it again, we do not make these decisions based on fear but out of conviction that it is wise to heed what our health and government authorities are recommending and to bless them and work with them," writes Lori Nickel, Multiply's Crisis Response Team leader in an email circulated by Randy Friesen, Multiply president.
Colleges
Fresno Pacific University
Fresno Pacific University has suspended all in-person, on-campus classes March 16-21. During this week, faculty are being equipped to conduct all classes online through April 12. The university will determine how best to complete the semester after April 12. President Joseph Jones made the announcement March 13, saying the university has been monitoring the situation and providing updates since Feb. 27.
All events on the main campus and regional campuses between March 16 and April 12 where 50 people or more are expected are being rescheduled or cancelled.
The PacWest Conference has suspended all athletic events until at least March 30.
For updated information, visit fresno.edu/coronavirus
Tabor College
Classes at Tabor College, the Mennonite Brethren school in Hillsboro, Kansas, will be taught online March 23 through April 5, announced President Jules Glanzer in a March 12 email.
The college is currently on spring break (March 16-20). Students were given the option to stay on campus for spring break with restrictions, but any student who left the campus cannot return until April 5.
Tabor College has students from more than 30 states and 14 countries and some of these areas have confirmed cases of the virus. Prior to spring break, there were no known confirmed or suspected cases of the coronavirus on Tabor's campus.
All Tabor-sponsored, co-curricular activities are suspended March 13 through April 5, including the annual choir tour.
The National Association of Intercollegiate Athletics cancelled the 2020 spring sports season, the organization announced March 16. Tabor College plays in the NAIA's Kansas Collegiate Athletic Conference.
For updated information, visit https://tabor.edu/campus-health-information/
Mennonite agencies 
Mennonite Central Committee has instructed staff to work from home if they can and to postpone or cancel travel where possible. Subsequently both the MCC Central States office in North Newton, Kansas, and the MCC West Coast office in Reedley, California, are closed.
MCC Central States has announced that its office and Material Resources Center will be closed to the public until April 1, 2020.
MCC West Coast staff are also working from home, says Krystal Klaassen, West Coast communications and human resources coordinator. Anyone with questions or who would like to contact an MCC West Coast staff member can contact Klaassen at 559-681-5615 or krystalklaassen@mcc.org
MCC relief sales in Kansas, Nebraska, Upper Midwest—Harvey (North Dakota), Illinois and Pennsylvania have been canceled.
"The cancellation of several sales and programs has put a  damper on the MCC Centennial Celebrations," writes Jim Robb, Kansas Mennonite Relief Sale chair, in a social media post announcing the Kansas sale cancellation. "We ask for your prayers for guidance as we discuss and plan for next steps for the continued investment and support of Mennonite Central Committee."
Mennonite Disaster Service announced March 13 all projects are closing. MDS encouraged all volunteers to cancel scheduled travel.
"It's not a decision we ever expected to make," says executive director Kevin King. "But given the rapidly changing situation with the virus, we needed to do it. The health and safety of our volunteers, and of the people in the communities where we are serving, is our top priority."
Mennonite World Conference canceled its Renewal 2027 public event March 28-29 in Abbotsford, British Columbia, and Executive Committee meetings. The Renewal event will now be held in 2022, and the Executive Committee will be meeting virtually.
"We are cognizant of our global witness," says César García, MWC's general secretary. "We are choosing safety by postponing this event. Our executive committee members come from around the world; we would not want them to inadvertently transmit infection to a region of the world not currently affected, especially in regions with more precarious health care."
The World Health Organization (WHO) announced March 11, 2020, that it was characterizing COVID-19 as a pandemic. Two days later U.S. President Donald Trump declared a national emergency.
The worldwide outbreak has sickened more than 170,000 people and left more than 6,500 dead, with thousands of new cases confirmed each day. As of March 16, the death toll in the U.S. had climbed to more than 80, while infections passed 4,300.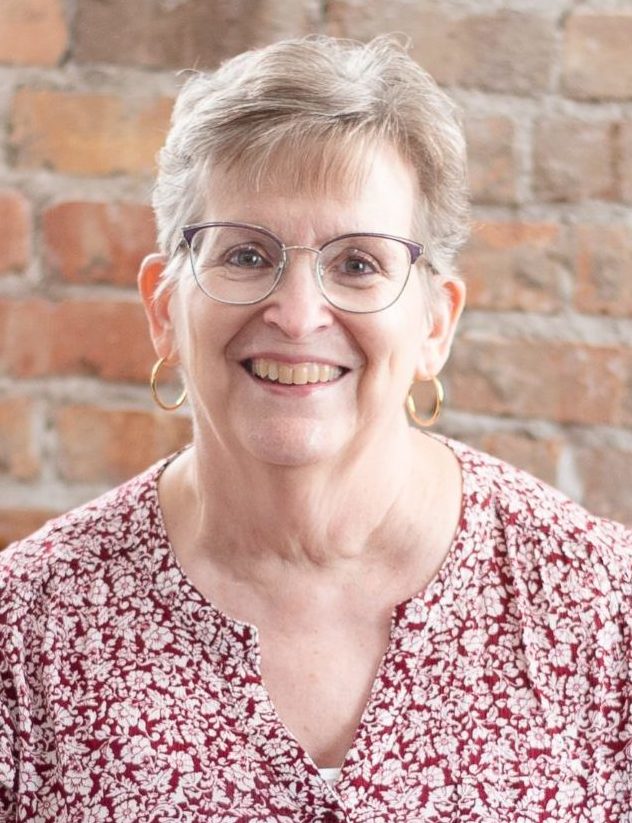 Connie Faber joined the magazine staff in 1994 and assumed the duties of editor in 2004. She has won awards from the Evangelical Press Association for her writing and editing. Faber is the co-author of Family Matters: Discovering the Mennonite Brethren. She and her husband, David, have two daughters, one son, one daughter-in-law, one son-in-law and two grandchildren. They are members of Ebenfeld MB Church in Hillsboro, Kansas.