When U.S. Mennonite Brethren gather in Salt Lake City, Utah, July 24-28 for the biennial National Pastors' Conference (Tuesday evening through Thursday noon) and National Convention (Thursday evening through Saturday noon), the focus will be on celebrating our diversity and the mission that unites the 200-plus congregations that comprise the U.S. Conference of MB Churches.
Whereas past conventions often featured evangelical Christian speakers from outside the Mennonite Brethren family, this year convention organizers chose speakers from USMB churches. Keynote addresses will be given by six USMB pastors and leaders; the seventh speaker, who is with MB Mission, serves internationally in restricted-access countries.
Convention speakers are Aaron Hernandez, La Grulla, Texas; Winnie Bartel, Shafter, California; and Eric Nelson, Lehi, Utah. National Pastors' Conference speakers are Terry Hunt, Lenoir, North Carolina; Brent Warkentin, Wichita, Kansas; and Henock Tsegaye, Olathe, Kansas.
Music teams from two Utah USMB congregations will lead in worship.
USMB pastors and ministry leaders from Tabor College, Fresno Pacific University, MB Mission and Mennonite Central Committee will serve as presenters at nine workshops during the National Convention.
Pastoral staff members attending the National Pastors' Conference will choose from five Wednesday workshops and can attend affinity group discussions Thursday morning.
Attendees will also have the opportunity to learn about ministry in Salt Lake City (SLC), world headquarters of The Church of Jesus Christ of Latter-day Saints (LDS Church). The Salt Lake Valley is home to South Mountain Community Church (SMCC), a multisite USMB church planted in 1998 that today has six campuses in five locations, and Greenhouse Community Church, a small USMB congregation begun in 2013 with an organic approach to church planting.
MB Foundation, the U.S. MB stewardship ministry, is sponsoring an optional bus tour Thursday afternoon that will include a stop at the 10-acre Temple Square in downtown SLC and visits to several SMCC campuses. The tour will highlight the grip of Mormonism in SLC and the impact Mennonite Brethren have had in the region.
Paul Robie, SMCC lead pastor, will talk about various aspects of the Mormon culture, beliefs and practices as part of the Friday afternoon workshops. Convention goers will gather at SMCC Draper for the Friday night worship service.
"Business items will be light but normal," says Don Morris, USMB national director, about the two business sessions. "We'll discuss budgets, vote on various board nominations and there will be presentations pertaining to upcoming events."
Other items on the business session agenda include a report from the U.S. Board of Faith and Life, an affirmation of the MB Historical Commission memorandum of understanding and a visionary conference message by Morris.
Reports from eight Mennonite Brethren ministries will be scattered throughout the six convention sessions. The C2C USA church planting report will be given Friday night at SMCC Draper, a fitting location given the church's focus on church planting and evangelism. Other ministries that will report are the Christian Leader, National Youth Commission, MB Mission, Historical Commission, MB Foundation, Fresno Pacific University, Tabor College and the International Community of Mennonite Brethren. Mennonite Central Committee will host an alumni gathering Thursday evening.
Activities for children and youth will be available during the National Pastors' Conference and National Convention.
Both events will take place at the University Guest House and Conference Center on the University of Utah campus in Fort Douglas. The Guest House is a hotel-type venue in a very quiet area of the campus. The USMB conference rate includes a deluxe complimentary breakfast. Lunch and dinner will be at The Heritage Center dining facility which offers a large selection of food, including a lot of fresh food and special dietary items in cafeteria-style, "all you can eat" buffet. Meal costs are included in the registration fee.
The University's huge Olympic flame tower and Rice-Eccles Stadium, where the opening and closing ceremonies of the 2002 Olympics were held, can be seen on the drive to the Guest House. Some of the smaller country athlete delegations stayed in the Guest House during the Olympics.
The University of Utah is located 10 miles from the airport, or a 15- to 20-minute drive. There are Super Shuttle and other express shuttles available, as well as taxis. Salt Lake Valley's light rail system, UTA TRAX, runs from the airport to the university and stops just below the Guest House. There is also a free shuttle system that operates throughout the campus.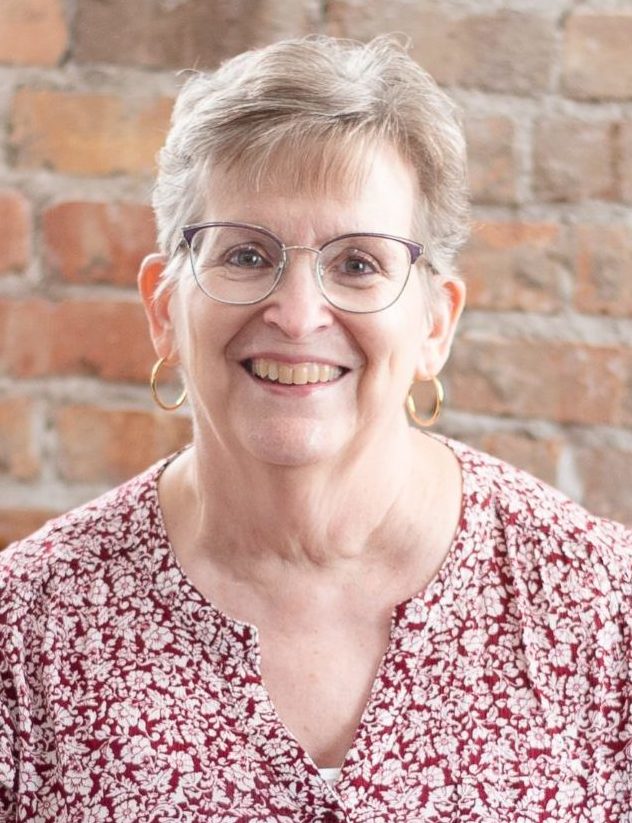 Connie Faber joined the magazine staff in 1994 and assumed the duties of editor in 2004. She has won awards from the Evangelical Press Association for her writing and editing. Faber is the co-author of Family Matters: Discovering the Mennonite Brethren. She and her husband, David, have two daughters, one son, one daughter-in-law, one son-in-law and one grandson. They are members of Ebenfeld MB Church in Hillsboro, Kansas.