When U.S. Mennonite Brethren gathered July 26-30 for USMB Gathering 2022, they were encouraged to develop relationships with people who don't yet know Jesus as their Savior, heard personal testimonies of God's care and leading, celebrated Congolese congregations that are affiliating with USMB and discussed agenda introduced by the national Board of Faith and Life.
Over the five days, four keynote speakers and numerous workshop presenters delved into the theme of "Increasing Impact: Reaching the lost." Musicians from Ridgepoint Church, Wichita, Kan., led singing.
USMB Gathering 2022 included three events—the National Pastors' Conference held Tuesday evening through Thursday noon, the National Convention that began Thursday evening and concluded Saturday noon and a Congolese gathering held Saturday afternoon.
The National Pastors' Conference included six sessions with speaker Gary Comer whose goal was to both challenge and encourage his listeners.
"The pastor's calling is big," Comer said. "You set the tone. You guide where the church is to go. You can change the church culture to be more effective at what Jesus is calling us all to do."
Following the Wednesday evening session, attendees met in affinity groups for coffee and dessert. During afternoon free time, pastors and their families could enjoy area attraction, including an afternoon Royals baseball game.
The National Convention schedule was packed with four worship sessions, two business sessions, 11 different workshops offered during two time slots and two one-hour "family" discussions hosted by the Board of Faith and Life.
Comer, apologist Hillary Morgan Ferrer and USMB pastors Jeff Hubrich and Jeff Bell were the keynote speakers. USMB national director Don Morris was slated to speak in the Saturday morning business session, but additional time was needed to finish the scheduled reports.
The Congolese gathering Saturday afternoon included lunch, introductions, music and an energetic and passionate message from Claude Tambatamba, pastor of New Jerusalem Temple, Sioux Falls, S.D.
Children who came with their parents to USMB Gathering 2022 were involved in activities planned by volunteers from Community Bible Church, Olathe, Kan. Kris Gerbrandt led the team of 21 volunteers who cared for infants through children age 11.  CBC mission and youth ministry leader Josh Lewis and three volunteers involved youth ages 12 through 17 in various activities.
A new feature for the biennial USMB Gathering was Whova, an event app that encouraged attendees to interact with one another by sharing photos, posting comments and organizing free time outings and ride sharing. The app also gave organizers the ability to share announcements and event updates in real time. Speakers presentation slides were posted on the app. Because the agenda and all USMB and inter-Mennonite agency reports uploaded to the app, there was no printed convention booklet. Voting took place using the app.
The app also highlighted USMB Gathering 2022 sponsors Fresno Pacific University, MB Foundation, Mennonite Central Committee, Multiply and Tabor College. Sponsors' display tables as well as exhibits from other ministries lined the hallways outside the meeting rooms.
USMB Gathering 2022 was held at Stoney Creek Hotel and Conference Center in Independence, Mo. USMB had intended to hold its 2020 Gathering at the conference center but the event moved online due to COVID-19. While many attendees found the session meeting room to be uncomfortably cold, gathering face-to-face generated a refreshing warmth for which more than one participant expressed appreciation.
To read full coverage of USMB Gathering 2022:
Pastors' Conference: Pastor's conference focuses on evangelism strategies
National Convention: Building bridges and breaking barriers
Business sessions: Delegates discuss family business
Children's activities: Community Bible Church hosts children, youth
Congolese Gathering: A Congolese celebration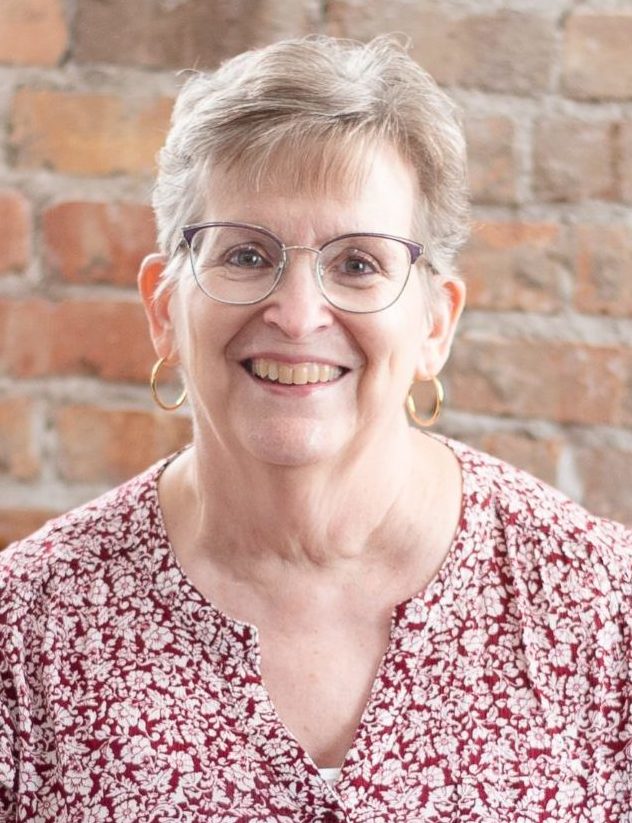 Connie Faber joined the magazine staff in 1994 and assumed the duties of editor in 2004. She has won awards from the Evangelical Press Association for her writing and editing. Faber is the co-author of Family Matters: Discovering the Mennonite Brethren. She and her husband, David, have two daughters, one son, one daughter-in-law, one son-in-law and one grandson. They are members of Ebenfeld MB Church in Hillsboro, Kansas.