Key USMB leaders, including national director Don Morris, Leadership Board chair David Hardt, MB Foundation president and CEO Jon Wiebe as well as district ministers, district church planting board chairs and other church planting leaders, will be meeting Aug. 9, 2019, in Fresno, Calif., to discuss the future of U.S. Mennonite Brethren church planting.
The gathering is prompted by the recent decision of Multiply, the global MB mission agency that facilitates church planting locally, nationally and globally, to release its multidenominational church planting network formerly known as C2C as part of the mission agency's effort to address a significant gap in funding. This decision affected personnel and activities added the previous year through the merger of MB Mission and the C2C Network, formerly the church planting ministry of the Canadian Conference of MB Churches.
Because the project management responsibility for U.S. church planting had shifted to C2C in 2017 and subsequently to Multiply when MB Mission and C2C merged, the leaders gathering this week will be discussing "who does what, when and how," USMB's Morris says.
"Leaders will focus on answering questions pertaining to MB church planting collaboration, funding and resourcing among USMB churches, districts and national; Multiply connections; current church plant coverage; future church planter assessments and training; internship advancement; mission support and organizational structures," Morris says. "We have a lot of crucial things to discuss, and prayer will be a main aspect of the day. We need to get our collective church planting efforts under a good, solid, well-understood plan. Pray for those who are meeting—we absolutely need God's direction."
Morris, who anticipates that additional meetings will be held, will be communicating with churches and leaders as plans develop and decisions are made.
Multiply divides
Since Multiply announced in June that a "significant gap between expenses and revenue for North American church planting" was prompting shifts in its mission strategy, the agency has taken a step back to regroup and to determine how best to work with local churches and district/provincial conferences to plant North American Mennonite Brethren churches.
As part of its effort to reduce expenses, Multiply announced two shifts in its ministry strategy in a June 13 email. The first was to release the multi-denominational aspect of its North American church planting strategy and the second was to restructure short-term mission training programs with the intention of serving the mission and discipleship strategies of local churches.
"Multiply is refocusing on serving the MB denominational family in church planting both in North America and globally," says Multiply president Randy Friesen. "We could no longer sustain the multidenominational network services and staffing. We support ownership of church planting moving back more intentionally to the provincial and district structures."
Concerning the restructuring of short-term mission training programs, Friesen says established discipleship training programs (SOAR, ACTION, TREK, etc.) will continue as partners explore new possibilities.
"These shifts will refocus Multiply as an MB-based church planting network that seeks to serve with kingdom partnerships rather than a multi-denominational church planting network that serves the MB family," writes Multiply board chair Brent Warkentin in a mission strategy update published in the Summer 2019 issue of Witness, the Multiply magazine.
Church planting resources available
In a June 30 update, Friesen writes that the agency had spent the previous week with regional team leaders from around the world and the Multiply global service team for a time of listening and strategizing together and of looking back "on the pain of our recent mission shifts and looking ahead to what God has for us."
"God led us in repentance for running ahead of our missionaries and staff in some of our decisions over the past season, and for not listening well," writes Friesen. "We have functioned more like an organization than like a family, which has eroded trust and relationships. We take ownership for the failures of this past season and we ask for your forgiveness.
"We sincerely desire to enter into a posture of waiting and listening for how we can move forward together in mission," he writes. "We have been and will continue to take steps to engage our staff, long-term workers, board and churches in this process so we can hear what God is speaking to us in this season. We believe that God is still calling us to be on mission together local, national and global, which also includes serving North America as a new region."
One result of the merger with C2C is that North America is now the mission agency's eighth region of mission, says Friesen, and Multiply will continue its work in North America in collaboration with MB churches, districts/provinces and national conferences.
Multiply retains MB church planting resource staff to coordinate with provincial and national structures and strategies as invited: Ewald Unruh will continue serving Canada East, Reg Toews Canada West and Chris Douglas will continue serving the U.S. Mark Burch, who had served as the Multiply North American director, has returned to pastoral ministry.
Multiply will also continue to serve the U.S. with two regional offices. In addition to Douglas, the Central U.S. regional office includes Stephen Humber, Bob and Kelly Pankratz, Aaron Myers, Brielle Loewen and Heidi Quiring. Western U.S. office staff members are Garry Prieb, Galen Wiest, Michael Thompson, John and Geri Irvin and Courtney Warkentin. Former West U.S. staff member Mark Thompson is now serving on the pastoral staff of a Baptist congregation in the Fresno area.
One shift for regional offices is that staff members will no longer be salaried but will be involved in the relational funding model used by other Multiply workers and staff, Friesen says.
Meanwhile, C2C has reformed as the C2C Collective and describes itself as a "catalyst for church planting and multiplication" in North America, "built on a solid trust and dependence upon the Spirit of God," according to its website (c2ccollective.com).
Ron Leonard is the C2C Canadian director and works with four regional directors in Canada while Ben Connelly of Fort Worth, Texas, is the U.S. director. Gord Fleming has stepped back from active ministry to care for family.
Friesen says that Multiply will collaborate with the C2C Collective in areas where its "broader network services are helpful."
By Connie Faber with files from MB Herald, Multiply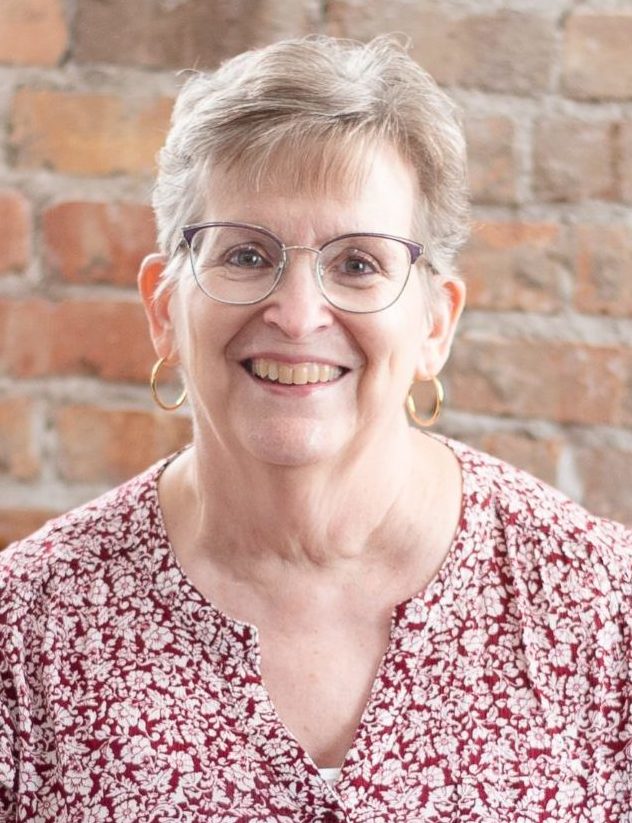 Connie Faber joined the magazine staff in 1994 and assumed the duties of editor in 2004. She has won awards from the Evangelical Press Association for her writing and editing. Faber is the co-author of Family Matters: Discovering the Mennonite Brethren. She and her husband, David, have two daughters, one son, one daughter-in-law, one son-in-law and two grandchildren. They are members of Ebenfeld MB Church in Hillsboro, Kansas.