After gathering in urban centers for the past 12 years, YouthCon 2019 marked a return to the mountain top camp experience of the previous USMB national youth conferences held every four years since 1975. In fact, the YouthCon planning team chose the same location for this year's youth conference as was selected by the very first planning team—Glorieta Adventure Camp, previously Glorieta Conference Center, located in the foothills of the Sangre de Cristo Mountains 15 miles southeast of Santa Fe, New Mexico.
Returning to a camp location better enabled the 590 high school students and sponsors to experience and pursue community with teens and youth workers from other USMB congregations—one of the organizers' primary goals—while also being challenged to grow in their faith.
♦ Meals were served family style in the large dining hall, with students and sponsors sitting in groups of 12 around rustic tables with benches. The format assumed everyone ate at the same time, enjoying simple meals with second helpings. Each table group worked together to collect their paper and food trash and to clear and wipe down the tables.
♦ Students and their sponsors were housed in lodges that had comfortable common spaces. The campus had numerous coffee shops and indoor and outdoor gathering spaces for playing table games, visiting and enjoying late night fire pits.
♦ The 2,400-acre campus also provided dozens of free time options for the afternoons and late nights. Students took advantage of breaks between events to play miniature golf, beach volleyball and gaga ball (a version of dodge ball). Afternoon free time found students spinning the wheels of drift trikes, throwing frisbees and footballs, laughing as they struggled up the trail on dirt bikes and trying their hand at stacking milk crates. The YouthCon prayer team hosted a prayer room during free time that invited participants to pray for Mennonite Brethren from around the world. Team members were also available to pray with students.
Morning and evening sessions also promoted the YouthCon theme of "Together" as each of the five speakers invited students to "go deeper" in their relationship with Jesus and one another. Humorous but thought-provoking sketches performed by the drama troupe One Time Blind illustrated key concepts and Presence Worship led in energetic times of singing and praise. The Saturday morning communion service was especially meaningful to many, as all 700 attendees stood in one giant circle to celebrate together Jesus' final meal with his disciples.
Students were reminded of the many Mennonite Brethren and inter-Mennonite agencies that are ready to serve them thanks to the exhibits from Tabor College, Fresno Pacific University, Fresno Pacific Biblical Seminary, FaithFront, USMB, Multiply and Mennonite Central Committee that ringed Moody Chapel, adjacent to Holcomb Chapel were general sessions were held. Representatives from several of these ministries shared during the sessions.
Among those who spoke was FaithFront director Wendell Loewen. FaithFront, a program of Tabor College and USMB, is a leadership program for high school youth funded by the Lilly Endowment and was a YouthCon sponsor, providing each attendee with a draw-string bag. Loewen invited the students to participate in the MB Youth Spirituality Project by attending a focus group and completing the project survey while at YouthCon. The purpose of the project is to better understand students' attitudes and feelings about faith, life and church and where students are on their spiritual journey.
The project survey was one of about a dozen resources available to students via the USMBYouth app, which all participants were encouraged to download to their phones. The app functioned as the YouthCon program book.
Another resource available to youth workers and students during YouthCon was a team of 15 individuals who comprised the prayer and pastoral team. The group, made up of Multiply staff and missionaries led by Stephen Humber and identified by white bandanas, were available to pray with and to give pastoral council and listen to youth workers and teens. For the past 18 months, the team had regularly prayed for YouthCon and continued to do while on site.
God honored those prayers, along with the prayers of the YouthCon planning team and congregations across the U.S., as students responded to the opportunities they were given to indicate their desire to go "all in" for Jesus.
"Well, I finally did it," wrote one student in reflecting on the week. "I'm diving in head first, straight into the deep end. I've finally accepted this faith as my own, not something you just do because you are told to."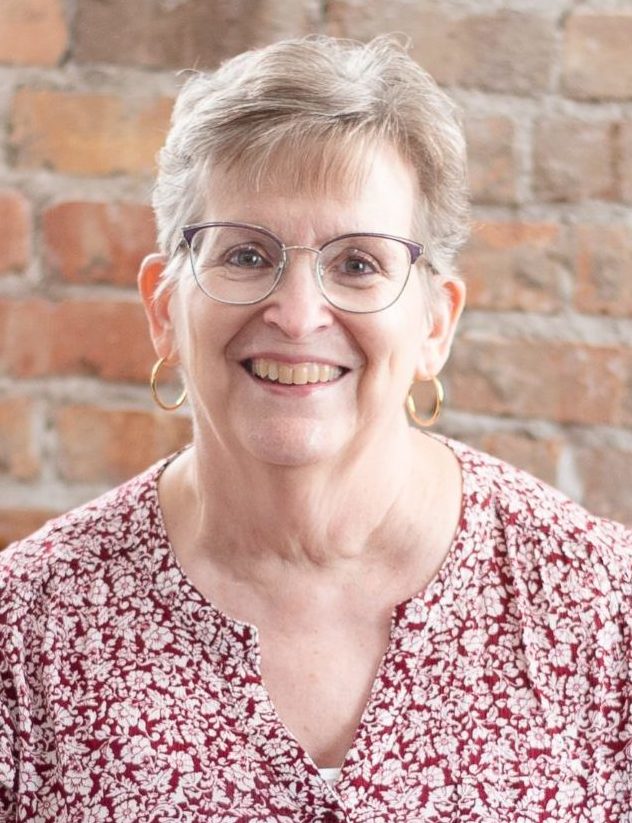 Connie Faber joined the magazine staff in 1994 and assumed the duties of editor in 2004. She has won awards from the Evangelical Press Association for her writing and editing. Faber is the co-author of Family Matters: Discovering the Mennonite Brethren. She and her husband, David, have two daughters, one son, one daughter-in-law, one son-in-law and one grandson. They are members of Ebenfeld MB Church in Hillsboro, Kansas.