In a series of events orchestrated by God, delegates to the USMB National Convention heard a first-hand account of Venezuela's ongoing humanitarian crisis and responded generously when given the opportunity to financially support Christians in that country. And, a visiting Venezuelan pastor was blessed with new connections in the United States as well as in his home country.
Carlos Arcia, a pastor in southern Venezuela, attended the National Convention as a guest of Alberto Lopez, campus pastor of SMCC-Internacional, one of six South Mountain Community Church campuses in Utah. Lopez invited Arcia to come to Salt Lake City as a way to encourage and disciple the Venezuelan pastor who ministers in a very difficult environment.
Speaking to the delegates via a translator, Arcia described desperate conditions in his country that include food shortages, gasoline rations and a currency that is in free fall. Consequently, pastors and congregations also struggle. People are reluctant to go to church, a several mile trip they must make by foot since vehicles and fuel are hard to come by. Church attendance is also impacted by the lack of food. Many families may have breakfast but do not know if they will eat again that day, said Arcia.
"There is so much need in our area now," said Arcia. "The way we are maintaining our unity is through the Word of God. That has been an encouragement to us. Jesus says man doesn't live by bread alone but by the Word of God. God also says he is our shepherd, and we won't have need."
Arcia said he was thankful for his visit to the United States and to see that many families in this country are blessed with more than one vehicle in their garages and more than three meals a day. The audience laughed with Arcia as he expressed his appreciation for the abundance of coffee at the convention, but quickly became sober when he added, "At home we don't have coffee—or sugar for the coffee."
In spite of the hardships, Arcia is hopeful for the future. "We believe God will soon do something great in Venezuela, because every change comes right after the crisis and so we rejoice in this crisis," he said. "The Lord told us to learn to live in abundance as well as when there is need. We are living this right now."
Arcia shared his story Thursday evening at the invitation of Gary Wall, Pacific District Conference minister. At the close of the message, keynote speaker Aaron Hernandez asked members of the audience to pair up for prayer with someone who they did not know. That's how Wall met Arcia.
In the audience that evening was Randy Friesen, MB Mission general director. After hearing the pastor's story, Friesen asked for Arcia's contact information which he immediately sent on to Emerson Cardoso, the MB Mission Latin America regional team leader.
Cardoso, who is from Brazil, was attending an International Community of Mennonite Brethren (ICOMB) regional mission consultation in Paraguay. Cardoso quickly texted Friesen back that he was at that very moment talking with the Chinese Mennonite Brethren pastor from Caracas, Venezuela. Cardoso told Friesen he had linked the two congregations for ongoing support.
Cardoso texted Friesen again to say that the morning before Friesen had given him Arcia's contact information, the mission consultation delegates in Paraguay were praying for mission opportunities in the region. God led them to intercede for Venezuela, although they have no current projects in the country. Cardoso told Friesen the mission consultation delegates received the text from the USMB convention as confirmation that the Lord was leading them to invest in Venezuela.
"The Holy Spirit is connecting us," Friesen told delegates Saturday morning when he shared the story of this new relationship between two Venezuelan congregations. That morning, USMB leaders announced the convention offering would be sent to the churches in Venezuela.
The USMB National Convention offering Saturday totaled over $3,000 but donations continued to come in for several weeks after the convention. The final total forwarded to the Venezuela congregations was $5,789.
More about Venezuela
Many in the United States are unaware of the humanitarian plight of Venezuelans. In a nutshell, Venezuela is in the midst of an unprecedented economic and political crisis marked by severe food and medicine shortages, soaring crime rates and an authoritarian government.
Venezuela, a country on the northern coast of South America with diverse natural attractions, was once one the region's richest nations. However, Venezuela is heavily dependent on oil revenue and as global oil prices fell in 2014, the country's already shaky economy went into a nose dive. Venezuela's economy has shrunk by half in just five years, and inflation is nearing a staggering 1 million percent.
The BBC reports that four in five Venezuelans live in poverty, and people stand in line for hours to buy food while other are dying from the lack of medicine. The situation was compounded by Venezuelan President Nicolás Maduro's decision in August to issue a new currency to manage the country's runaway inflation, a move that caused widespread confusion.
According to U.N. figures, some 2.3 million Venezuelans—about 7 percent of the population—have left their homeland over the past couple of years. Other figures place the number at closer to 4 million. The bulk of the refugees have crossed into Colombia, while others are moving to Brazil, Ecuador, Peru and Chile, putting a strain on these neighboring countries.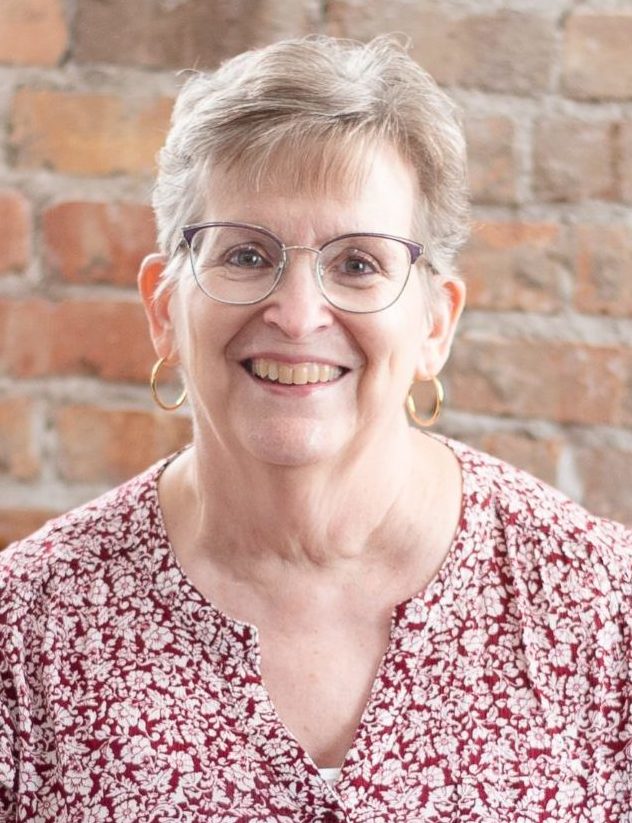 Connie Faber joined the magazine staff in 1994 and assumed the duties of editor in 2004. She has won awards from the Evangelical Press Association for her writing and editing. Faber is the co-author of Family Matters: Discovering the Mennonite Brethren. She and her husband, David, have two daughters, one son, one daughter-in-law, one son-in-law and one grandson. They are members of Ebenfeld MB Church in Hillsboro, Kansas.